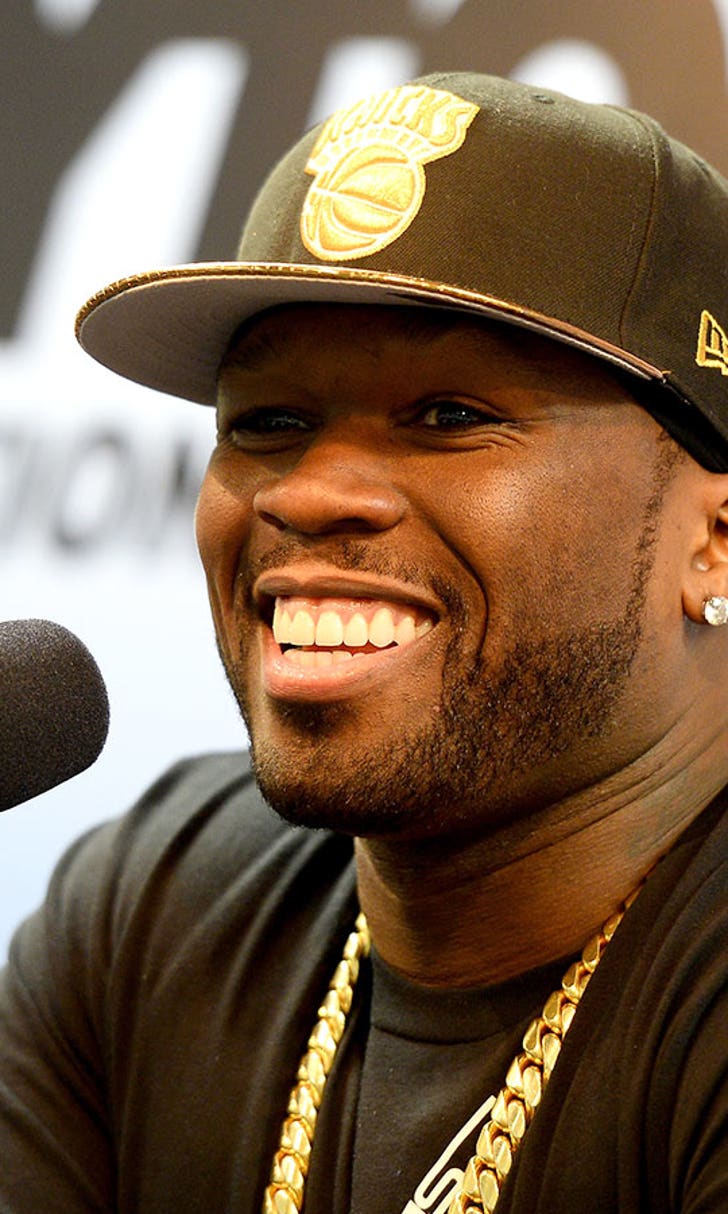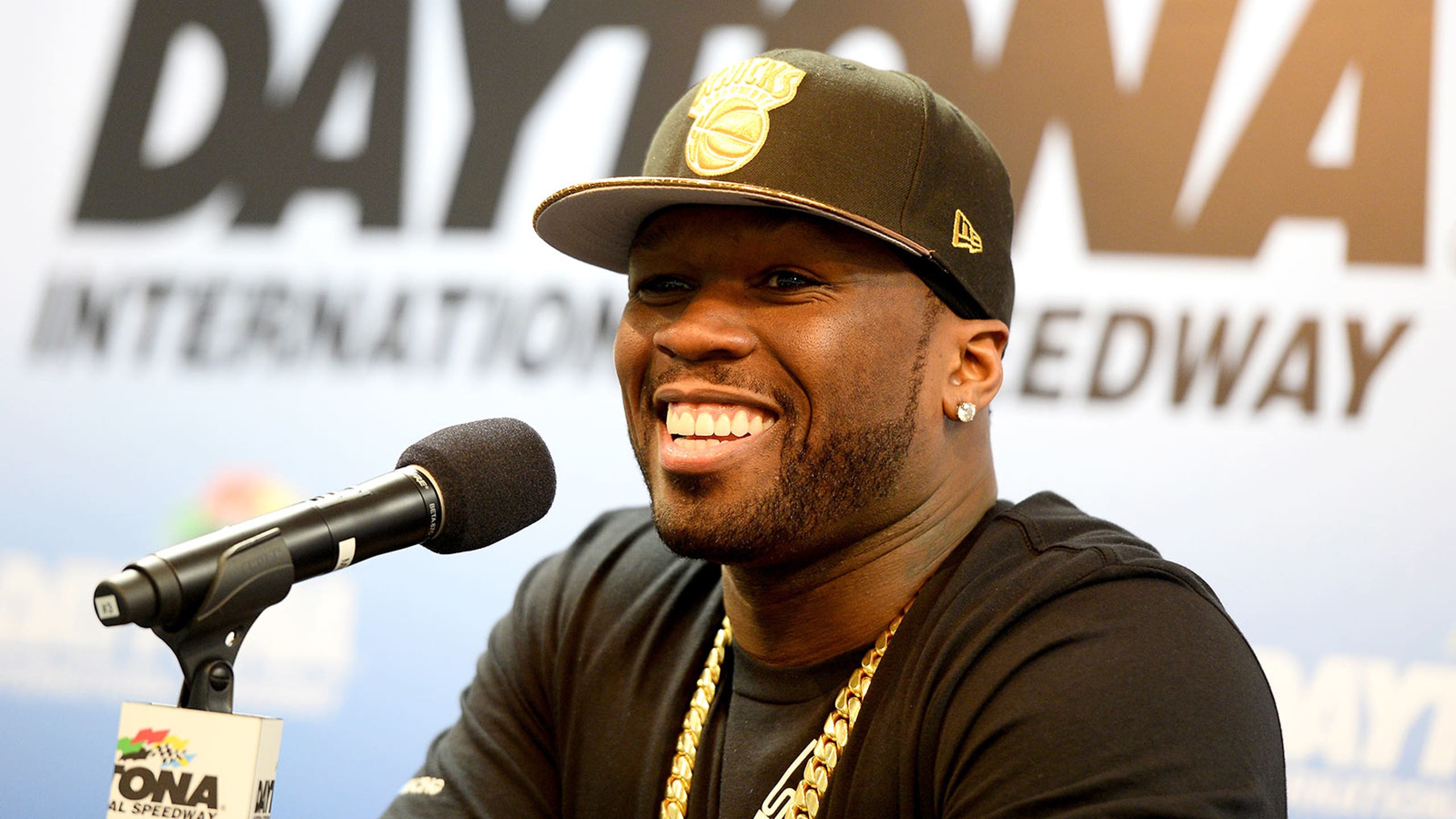 Rapper 50 Cent jokes he'd like to kiss Erin Andrews again
BY foxsports • February 22, 2014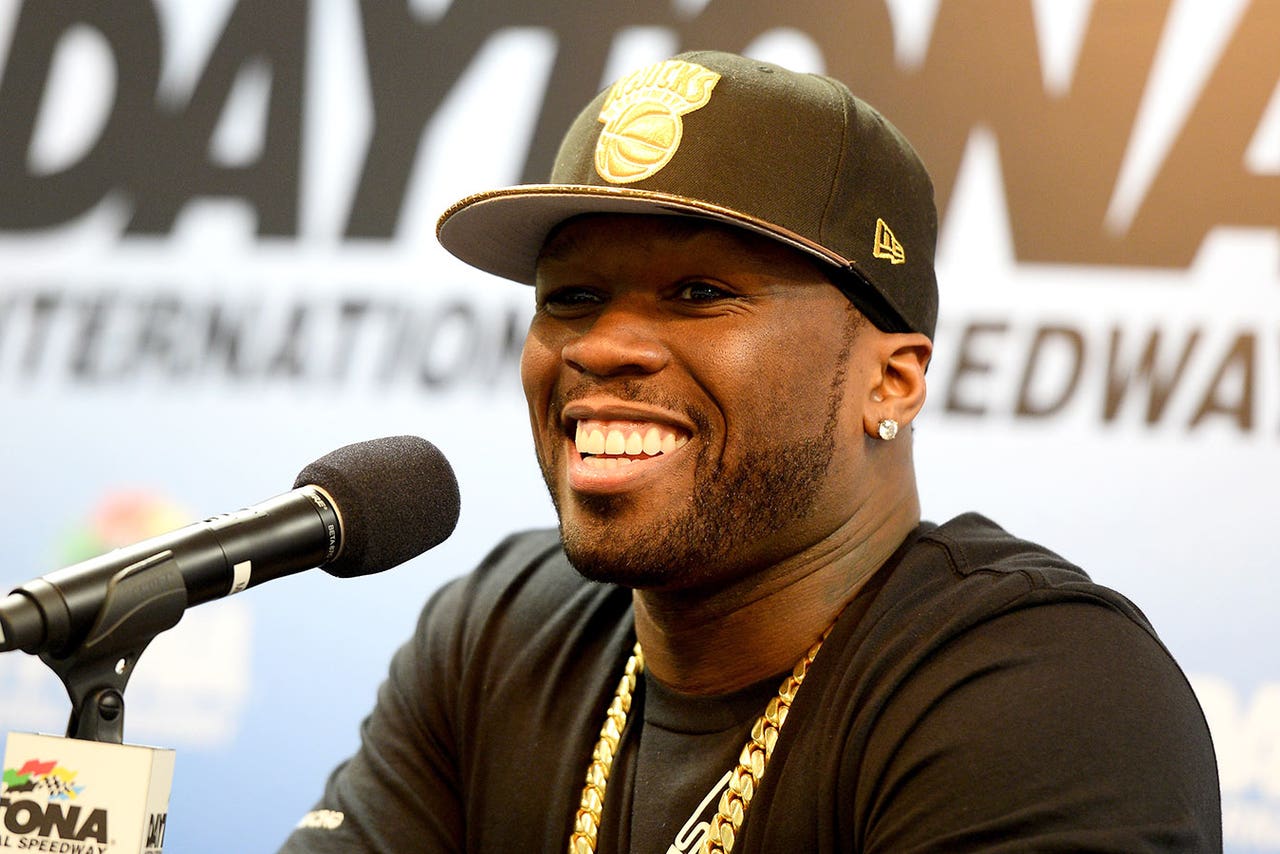 The last time rapper 50 Cent was at Daytona International Speedway, he was making national news for his awkward attempt to kiss FOX Sports roving reporter Erin Andrews before the 2013 Daytona 500.
Back at the speedway on Saturday, 50 Cent joked he was here to try again.
When asked by Sporting News' Bob Pockrass what he was thinking last year when going in for the kiss, he laid it on the veteran reporter.
"I wanted to kiss her, man," 50 Cent said. "You really want to know? She handled it amazingly, too. It was just one of those moments. It was just an awkward moment."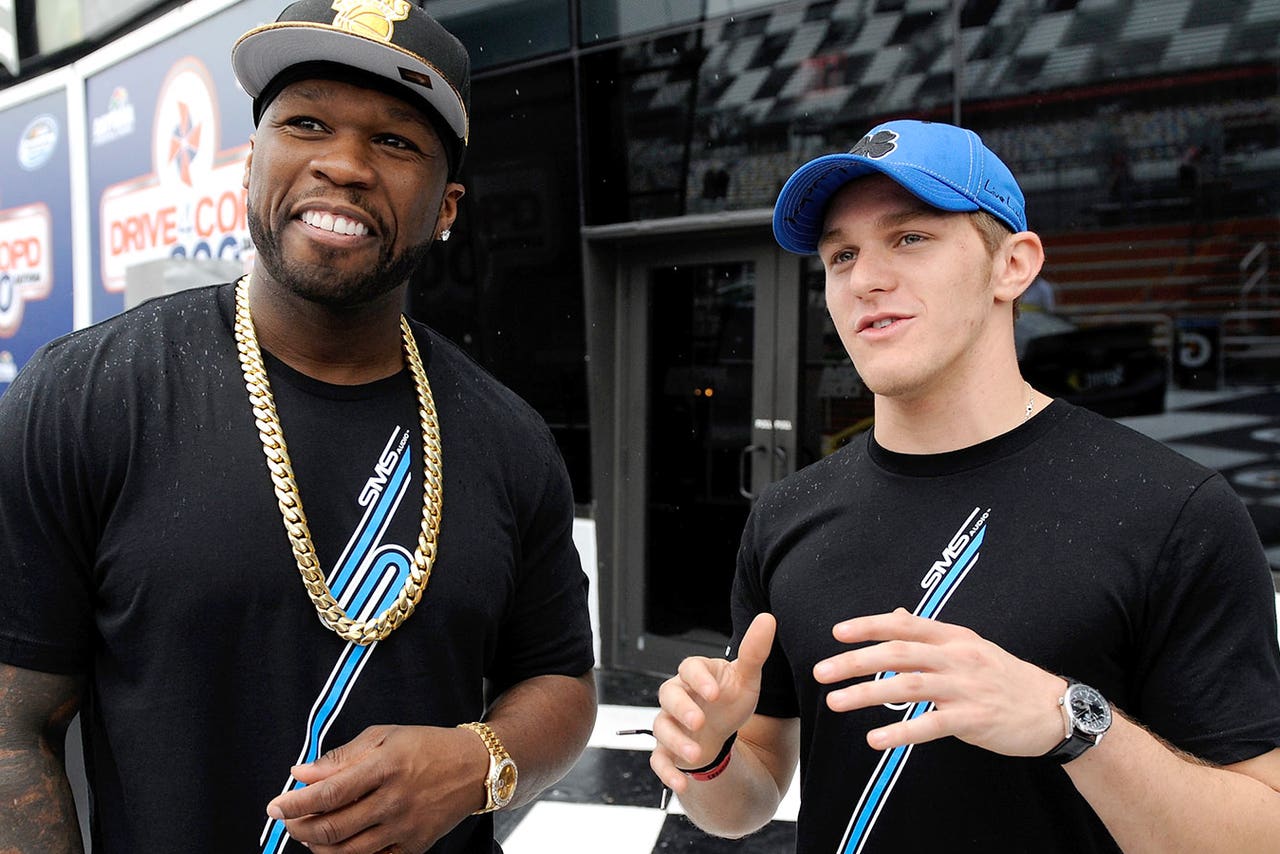 Rapper 50 Cent (left) meets with driver Parker Kligerman before practice at Daytona International Speedway.
"It was awkward to watch," Pockrass quipped, who then asked if 50 Cent went back and watched the video.
"No, no, no. That's probably what you do," 50 Cent said. "You probably recap it over there. I don't actually go back to watch the awkward moment I had, you know what I mean? He was probably watching it this morning and said, 'I'm going to see this guy today. Look at this idiot.'"
In case you missed the viral video, take a look below.
Will 50 Cent really make another attempt to lay it on Erin Andrews? Unfortunately, she will not be in attendance on Sunday, but that doesn't mean he doesn't have his eye out for other opportunities. 
"I told (friends) that the women here are extremely hot," the rapper said. "I don't know if you know this, but outside of going to church, you can find good women in NASCAR."
---