Ransom sequel: Indians SPs holding on to Lindor's first-hit ball
BY Brett Smiley • June 15, 2015
Apparently that left the Indians starting pitching staff wanting electronics, too, inspiring the fivesome to seize an opportunity to capture a milestone ball of their own for personal gain: the first-hit ball by top prospect Francisco Lindor.
The 21-year-old shortstop made his MLB debut on Sunday as a designated hitter. He swatted a single (more on that) for his first hit in the ninth inning and now he has to contend with Trevor Bauer and the rest of the Indians starters if he wants the memento.
"Requests." Come on, guys! That's a pretty soft ransom note. Also it appears no one has forgotten Marc Rzepczynski's demand for a 50-gallon drum of lube.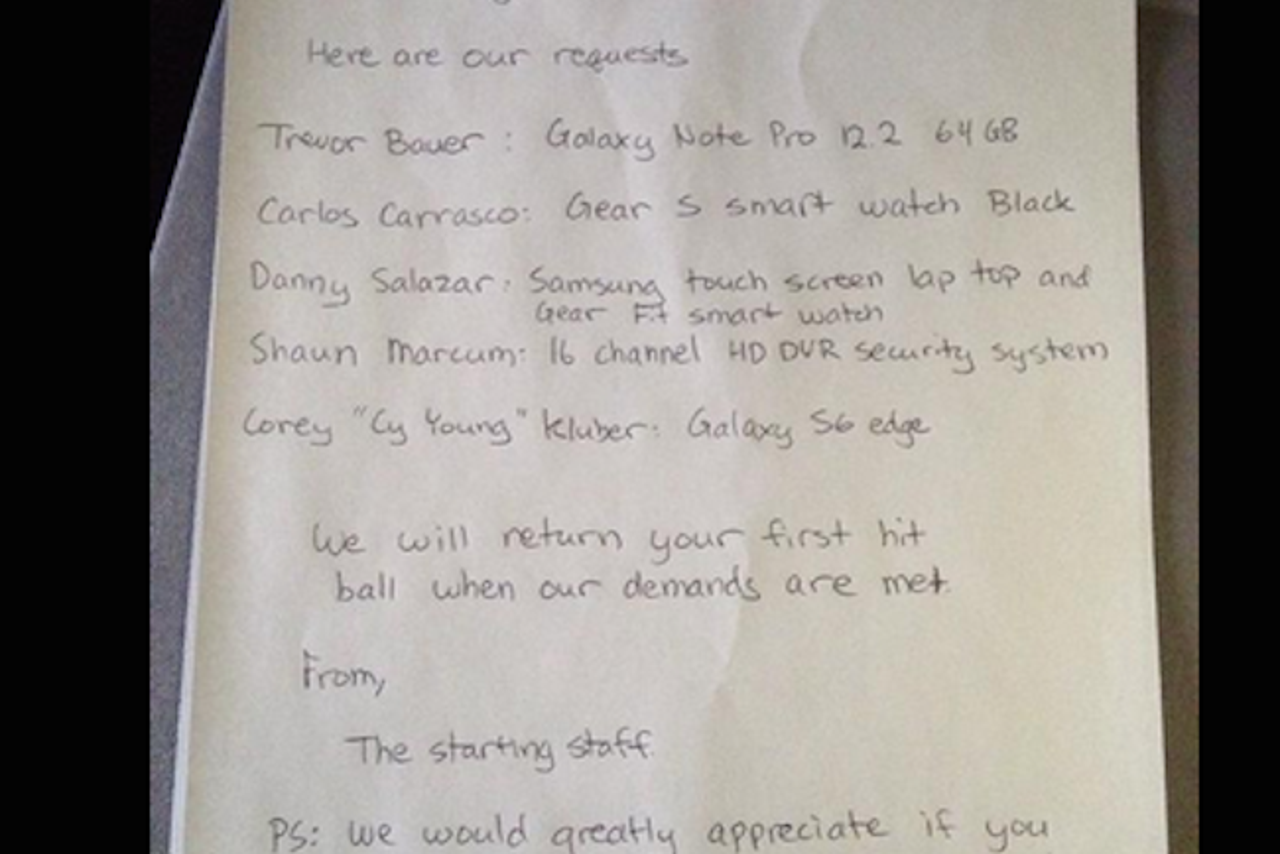 As for Lindor's single: He thought he had extra bases and rounded first only to record his first MLB tumble instead of a double.  
"I didn't feel my legs, man," Lindor said. "As soon as it hit the ground, I was thinking two. I didn't make it."
By the way, Gregory Lee is the president and CEO of Samsung Electronics North America. Good luck, pitchers.  
---