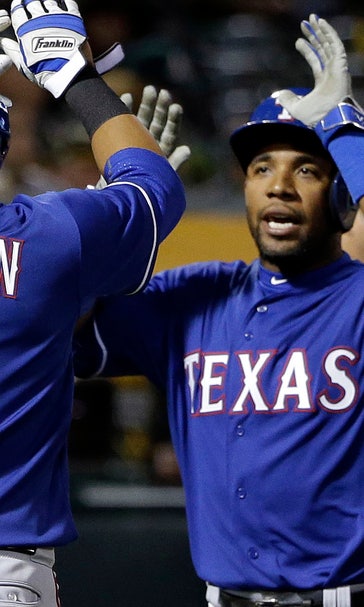 Rangers switch up batting order
April 14, 2015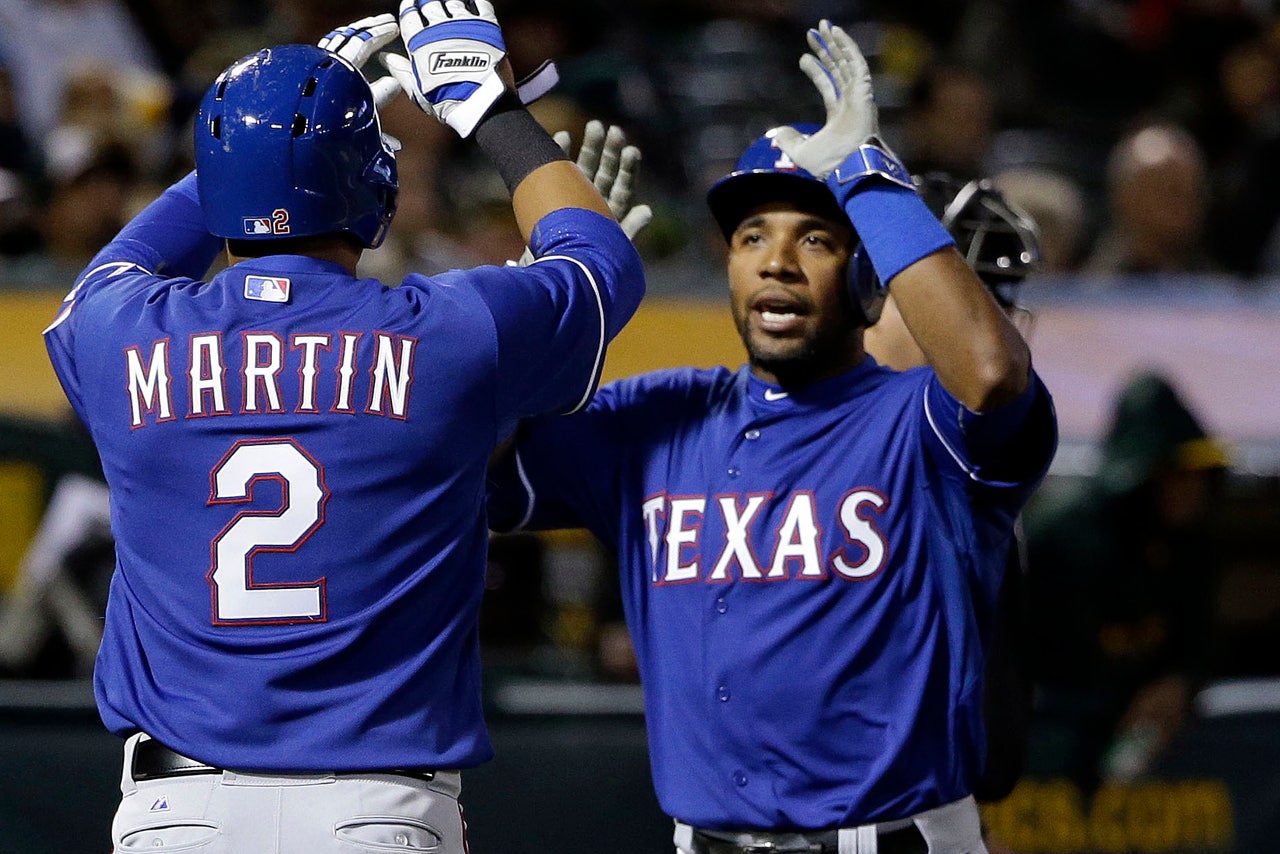 ARLINGTON, Texas –€" The Texas Rangers, who came into Tuesday's game hitting just .199 and were 13th in the American League in runs scored, made wholesale lineup changes for their game against Los Angeles.
Leonys Martin, who has been the leadoff hitter for the first eight games, was dropped to the No. 8 spot and Rougned Odor was moved to the No. 1 spot. Mitch Moreland was also moved up to the No. 2 spot in the order.
Manager Jeff Banister made it clear that Tuesday's move wasn't a sign of things to come though.
"Leonys is going to be our leadoff hitter," Banister said. "Like I talked about in spring training, he hadn't hit anywhere other than leadoff. He'll be our leadoff guy."
Tuesday's look was all about finding a spark for an offense that's three runs or less four times already. Martin is batting just .139 with an on-base percentage of .162. Odor is batting just .160 but his on-base percentage is .323 and he's seeing four pitches an at-bat, which is a good number for a scuffling Texas offense.
"More than anything else we wanted to give it a different look tonight," Banister said. "There are times when you give the lineup a different look it tends to put a little spark in there, a little added energy."
Odor isn't changing his approach for one night either.
"It's the same like hitting ninth," said Odor, who hasn't batted higher than seventh in the order this season. "I'm just going to do the same thing I do every time, look for my pitch, try to take pitches and get on base."
MORE FROM FOX SPORTS SOUTHWEST: 
- Ranking NFL quarterback salaries
- Oldest player on every NBA team
- College football's highest paid coaches in 2014
- Highest paid player on every MLB roster
---