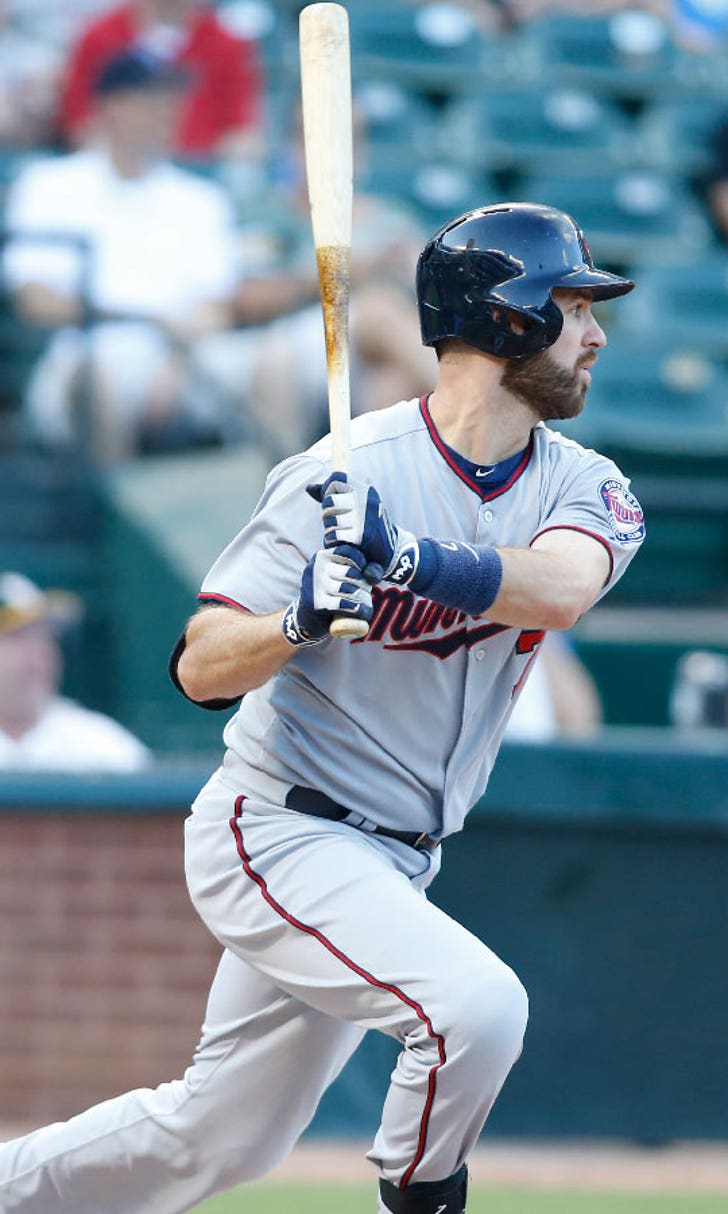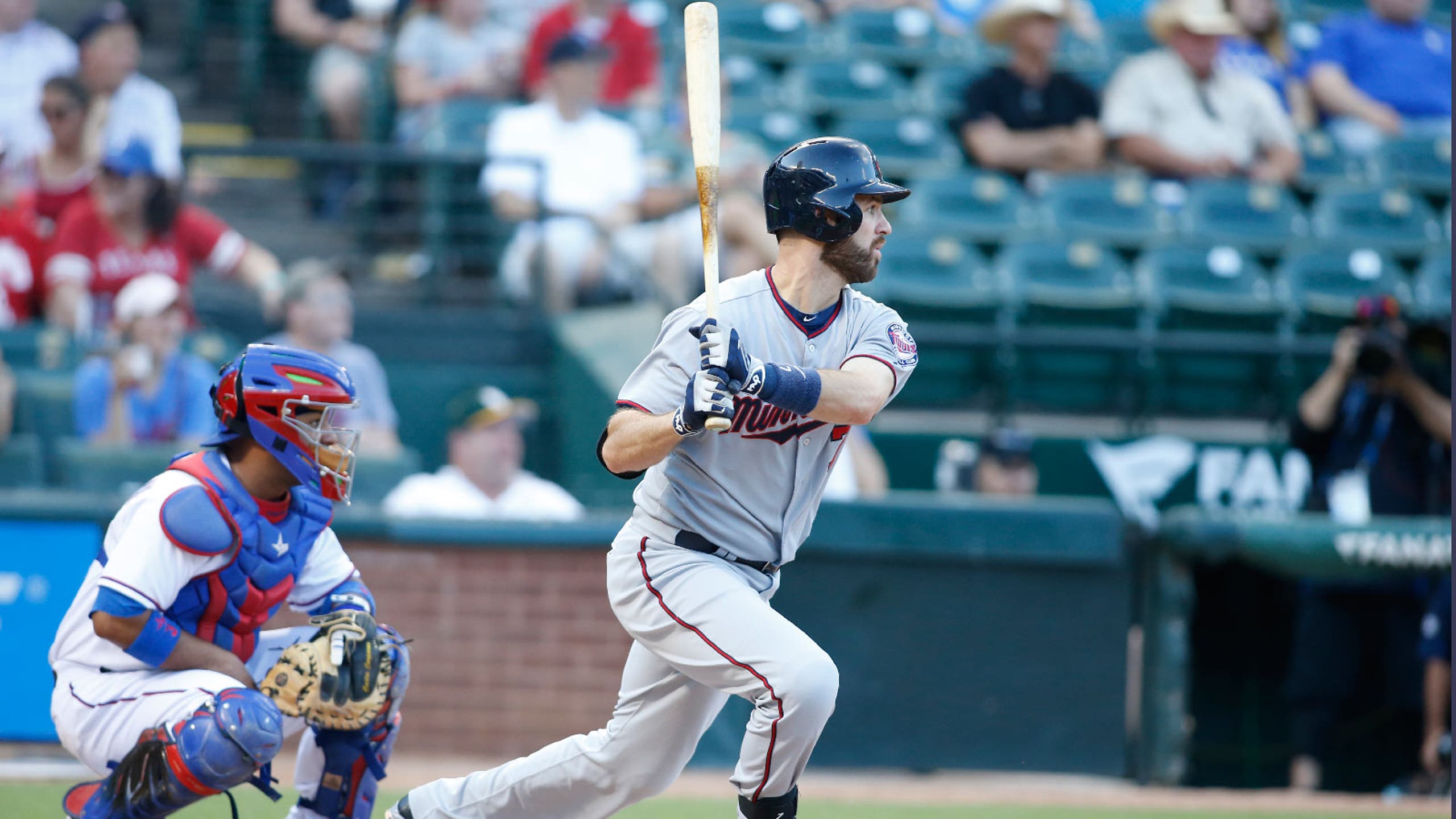 Rangers surge past Twins late
BY foxsports • June 12, 2015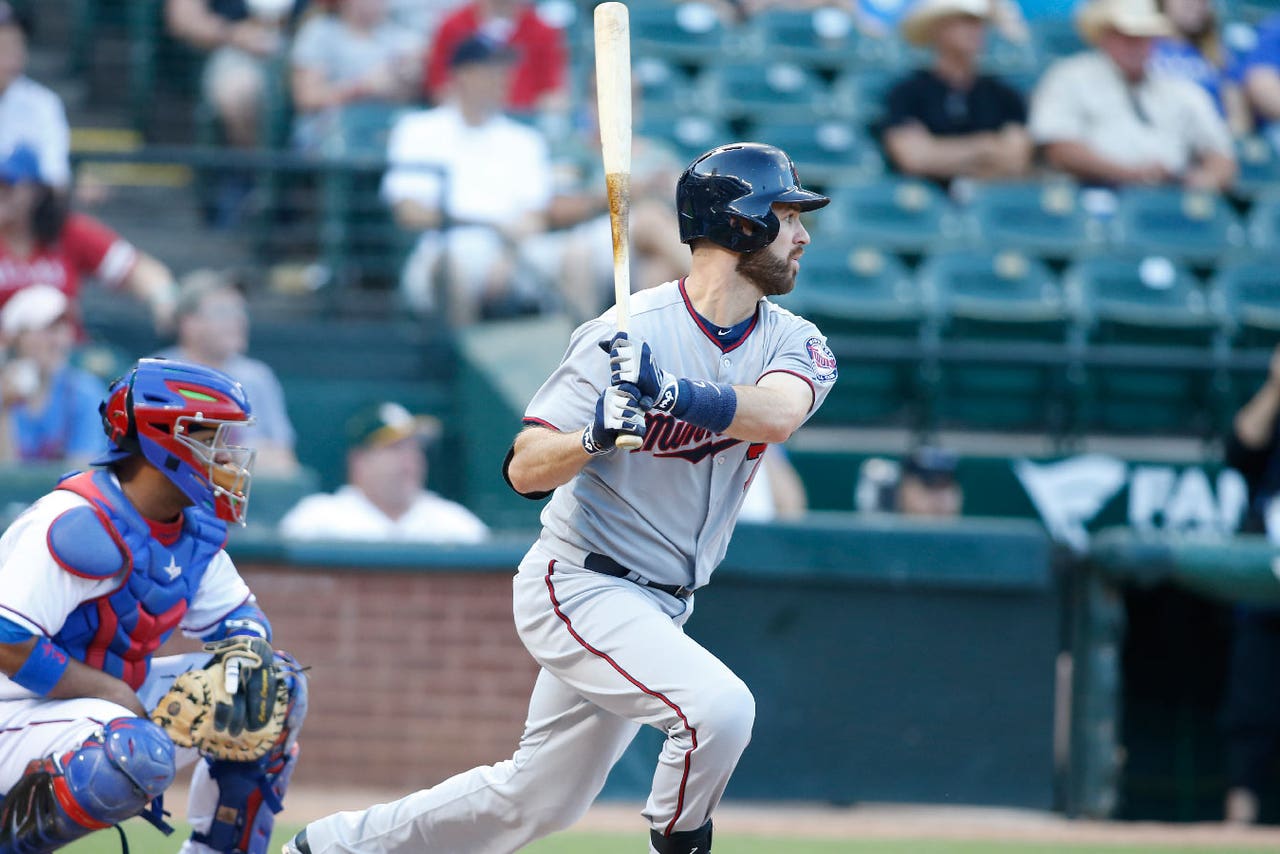 ARLINGTON, Texas -- Waiting in the on-deck circle, Elvis Andrus started trying to blow the ball Mitch Moreland had just hit to center field.
Maybe it wasn't the extra air but something worked to give the Texas Rangers a 6-2 victory over the Minnesota Twins on Friday night.
Andrus had a career-high four RBI, but it was Moreland's two-out fly ball to center in the eighth inning that went off Aaron Hicks' glove for a tiebreaking two-base, two-run error.
"That's the longest hit error I've ever seen. I'm shaking my head on that," Rangers manager Jeff Banister said.
Hicks was drifting back and reached up, but the ball flicked off his glove and rolled to the wall, breaking a 2-all tie in Minnesota's fourth consecutive loss.
"It was just a low-liner that was hit hard, and for me, that's a ball I catch all the time. I just happened to miss it and that's it," Hicks said. "Ridiculous. I don't understand how I missed the ball and it's like I said, I know I make that play every time."
After standout performances by both left-handed starters, Wandy Rodriguez for the Rangers and Tommy Milone for the Twins, neither got a decision.
Minnesota, which used four pitchers in the eighth inning, had intentionally walked AL batting leader Prince Fielder to load the bases. Moreland hit the first pitch from Brian Duensing, and Andrus added a two-run single after another pitching change.
Andrus' two-run homer in the seventh off Milone ended a 20-inning scoreless streak for the Rangers and put them up 2-1.
His third homer of the season came in the next at-bat after he slammed his bat down in frustration after striking out to end the fourth.
"I was starting to get mad, I was swinging at too many pitches," Andrus said. "In that at-bat, I was just trying to look for my pitch, really happy to get that homer, and we got back in the game."
Leadoff hitter Brian Dozier scored both runs for Minnesota. Dozier walked to start the game, and his 12th homer of the season leading off the eighth off reliever Tanner Scheppers (3-0) made it 2-all.
Aaron Thompson (1-2) took over to start the eighth and the Twins, allowing a walk and a fielder's choice, made three more pitching changes in the inning.
Milone struck out eight and limited the Rangers to three hits over seven innings, retiring 12 straight in one stretch. He had allowed only one hit before Fielder's leadoff single in the seventh and Andrus' homer.
After Minnesota loaded the bases without an out in the first, Rodriguez retired 18 straight batters.
Rodriguez threw 122 pitches, the last coming on a 10-pitch walk by Eduardo Escobar that loaded the bases in the seventh. Rodriguez struck out six and walked three while throwing the most pitches by a Texas pitcher since Yu Darvish's 126 in a near no-hitter against the Boston Red Sox on May 9, 2014.
Twins cleanup hitter Trevor Plouffe, whose sacrifice fly made it 1-0 in the first, ended Rodriguez's streak of 18 batters straight retired with a leadoff single in the seventh.
---