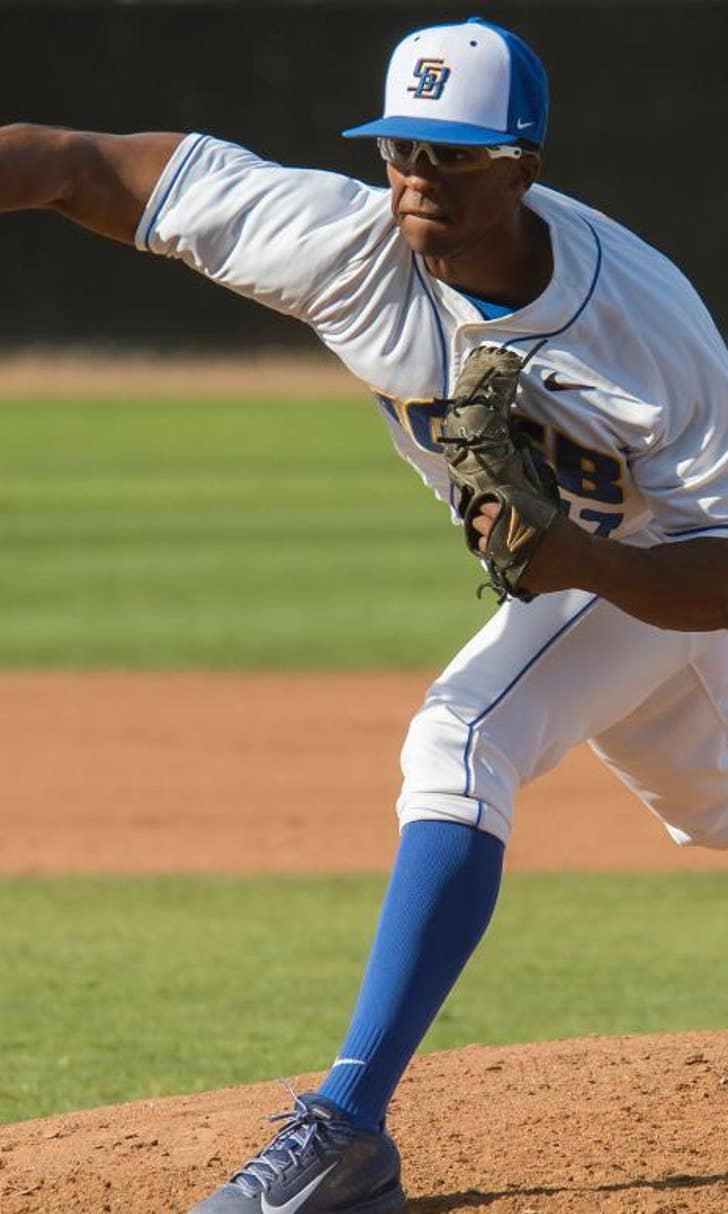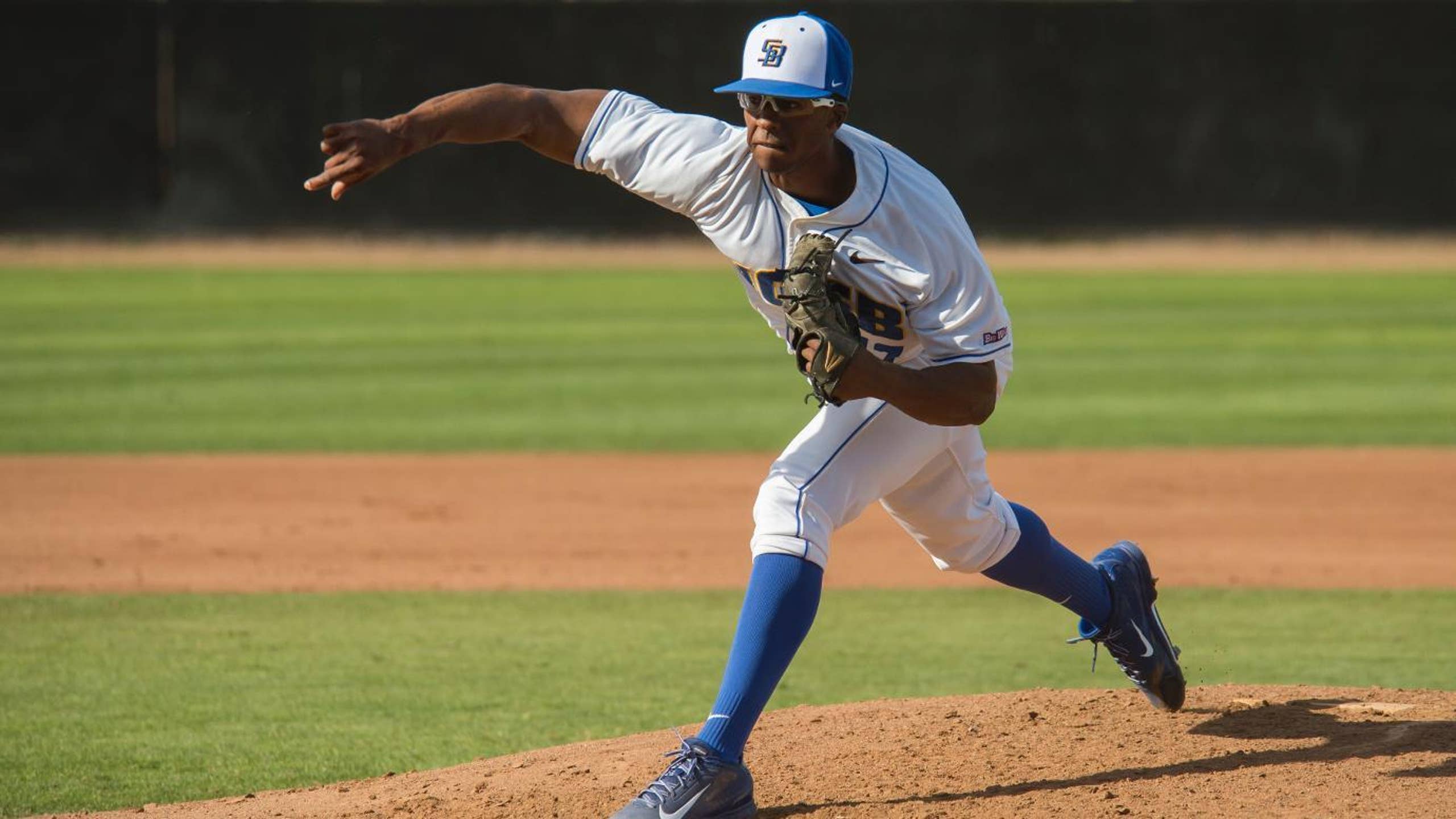 Rangers sign top pick Tate
BY foxsports • June 12, 2015
The Texas Rangers wasted no time in getting top pick Dillon Tate in a uniform.
The club signed Tate to a contract Friday along with six of their other top-12 picks. Tate, a right-hander who was selected with the fourth pick in Monday's draft, will head to Class A Spokane to make four or five starts when its season starts.
For now though Tate is happy he's a Ranger.
"I'm very excited and blessed and fortunate to have this process move quickly," Tate said. "I have a lot of work to do and I'm excited to get to work."
Tate had plenty of new company in the organization's fold Friday as they also agreed to terms with fourth-round pick Jake Lemoine, seventh-round pick Dylan Moore, eighth-rounder Blake Bass, ninth-rounder Peter Fairbanks, 10th-round selection Leon Byrd and  12th-round choice LeDarius Clark.
Lemoine is the only one of the picks who won't be heading to Spokane as the right-hander from the University of Houston will go to the Arizona Summer League Rangers. He'll then head to Spokane.
The Rangers gave Tate a $4.2 million bonus, more than $800,000 under the slot value of $5,026,500. Lemoine got his slot value of $528,000.
Lemoine was limited to five starts with Houston because of an internal shoulder impingement. He's now throwing bullpens and said he'll be 100 percent in four to six weeks.
Lemoine was drafted out of high school by the Rangers and even though he grew up close to Houston in Bridge City he's always been a Texas fan.
"That's why it's even more special," Lemoine said. "Now that I get a chance to play for them it's unbelievable."
---