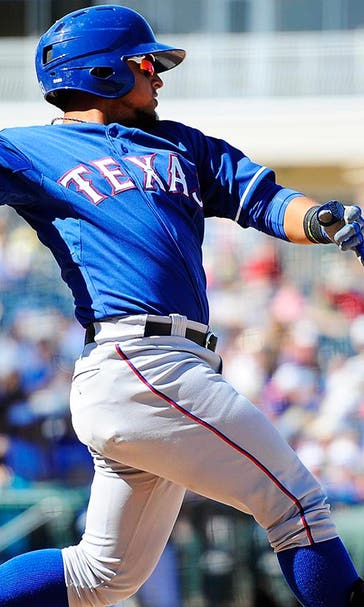 Rangers recall 2B Odor
BY John Halpin • May 9, 2014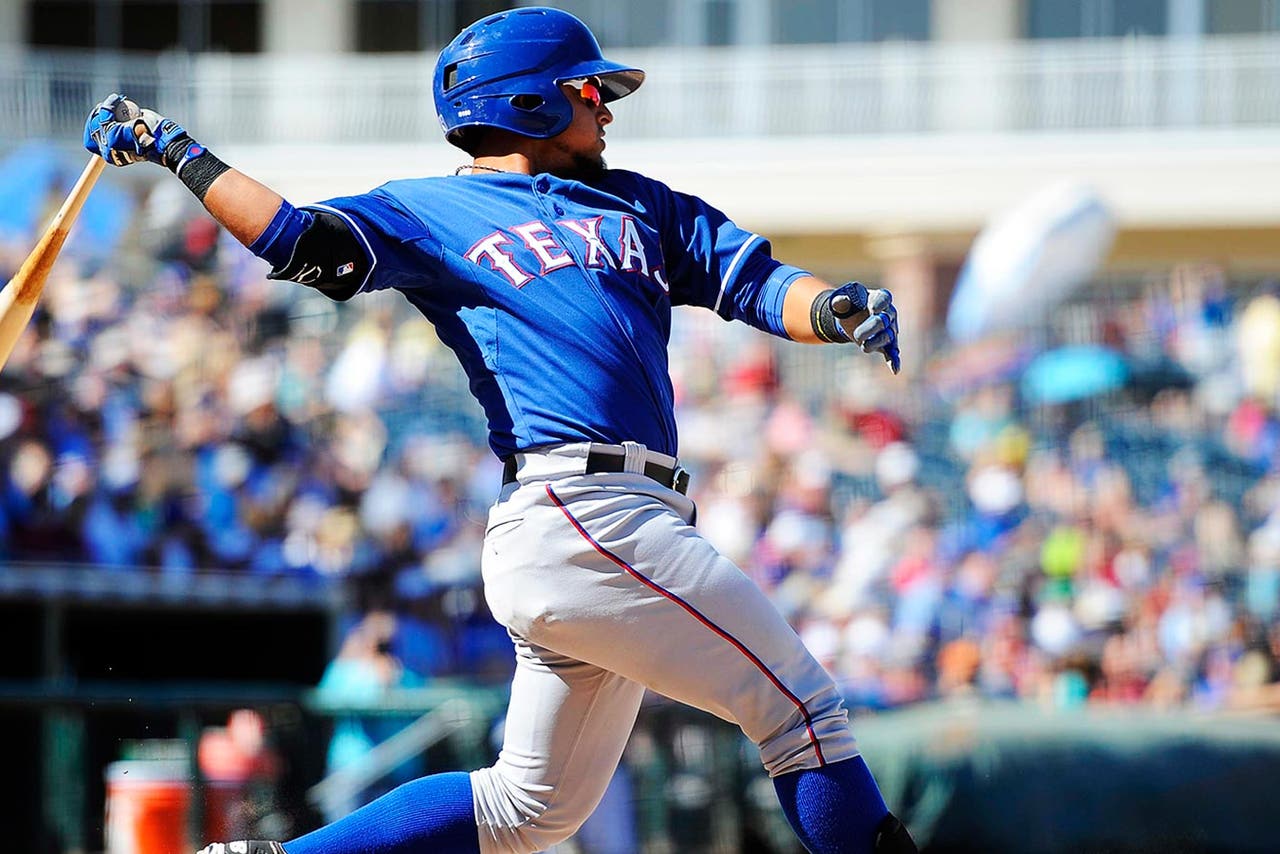 With Donnie Murphy (neck) on the DL and Jurickson Profar (shoulder) not quite ready to come back, the Rangers have called up 2B prospect Rougned Odor (pronounced ROOG-ned oh-DORE) from Double A, where he was batting .279 with six home runs and six stolen bases in 32 games. Manager Ron Washington said Thursday that Odor would play "four or five games a week at second base." Not bad, right?
Well, the 20-year-old Odor might be a future star - he's Baseball America's 42nd-ranked prospect - but he's probably not ready to help most fantasy teams. Odor's .763 OPS at Double A was pretty good for his age, but it's likely that he'll be a bit overmatched at the plate in the big leagues right now - his low walk rate (seven BB in 138 PA) is certainly a red flag. Also, with Profar targeting an early June return, Odor will probably head back to the minors soon.
Odor should be (and probably already is) owned in most keeper leagues, and an AL-only owner looking for short-term speed can certainly consider him. Beyond that, he's probably not worth your time just yet.
On to the rest of the news:
Twins Joe Mauer (back spasms) thinks he'll be ready to play today or tomorrow. If that's not the case, he's a DL candidate.
Orioles 1B Chris Davis (oblique) hopes to start a rehab assignment on Saturday, and if/when that happens, he should be activated within a few days.
Streaming starters: Drew Smyly wasn't so good on Thursday, so we're down to 23-15 for the season. The weekend selections are Tyson Ross (owned in 31.1 percent of FOXSports.com leagues) versus the Marlins tonight; Jose Quintana (15.7 percent owned) against the D-backs on Saturday; and Jonathon Niese (25.6 percent owned) against the Phillies on Sunday. Niese has allowed a total of three earned runs over his last four starts, with 21 strikeouts against seven walks in 26 2/3 innings.
Why did Darren O'Day get Thursday's save for the Orioles? Probably because Tommy Hunter had pitched on the two previous days, and threw more pitches (21) than usual on Wednesday. Nothing to see here, folks.
The Braves have made Dan Uggla a part-time player, but they're not quite ready to promote 2B prospect Tommy La Stella. Therefore, a lot of guys will play just sometimes at second base for the Braves, and none will have much fantasy value. I hate when this happens.
Blue Jays closer Casey Janssen is expected to make another rehab appearance on Saturday. After that, he could be ready to roll for the Jays and your fantasy squad.
Dodgers SP Hyun-Jin Ryu (shoulder) is eligible to come off the DL on Tuesday, but it doesn't sound like he'll be ready. Teammate Juan Uribe left Thursday's game with a sore hamstring, and his status is TBD.
Rockies 1B Justin Morneau was scratched on Thursday due to a stiff neck, and is day to day. With a .331 BA, seven home runs, 26 RBI and a .935 OPS, Morneau has experienced quite a resurgence this season. Who'd have thought that Coors Field could help a hitter so much?
The Reds haven't announced if closer Aroldis Chapman will be activated today, but it seems likely, even if he got pummeled in two minor-league outings this week.
Royals 2B Omar Infante is expected to miss another game tonight due to a sore back, but a DL stint probably won't be necessary.
With Pedro Florimon and his .108 batting average (!!!) headed to the minors, Danny Santana is in the mix to be the Twins' regular shortstop, though he's sharing time now with Eduardo Escobar. Santana stole 30 bases at Double A last season, so AL-only owners looking for middle infield speed should consider him. I think I'd take Santana over Odor in a redraft league, since he's likely to play a lot more in 2014.
It's Doug Fister Day, everyone! Who's celebrating with me?
Through eight starts, San Diego's Ian Kennedy has a 3.12 ERA, a 1.08 WHIP, and 56 strikeouts against 11 walks in 49 innings. Kennedy is owned in 34.4 percent of FOXSports.com leagues. Come on, people.
See you back here Monday morning.
---