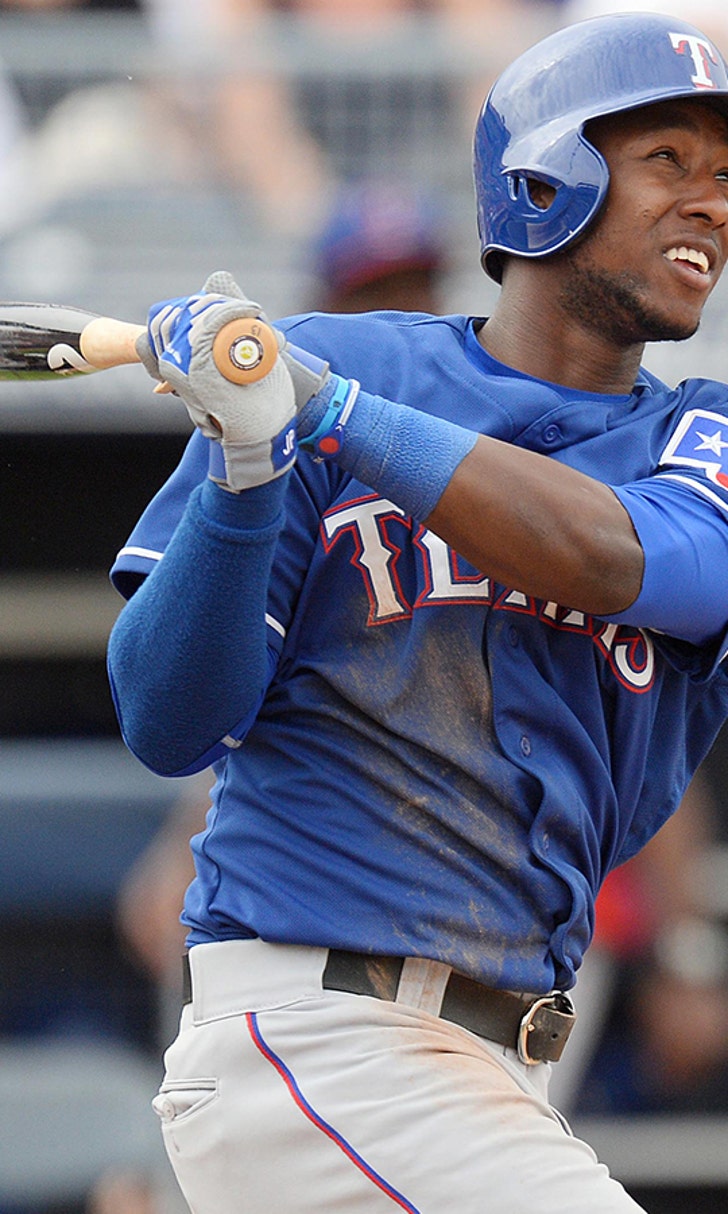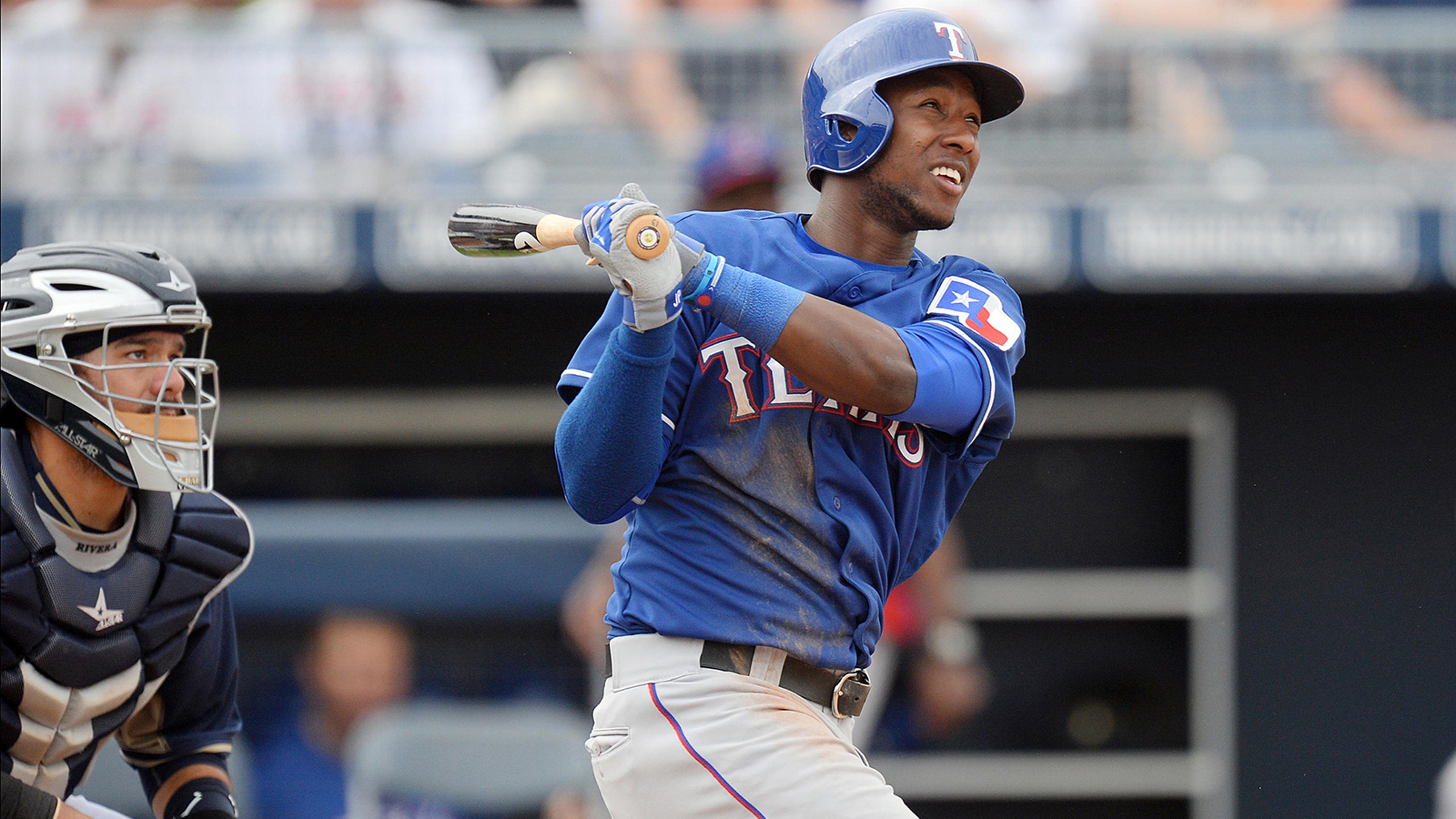 Rangers' Profar, Choo ready for healthy 2015
BY foxsports • January 10, 2015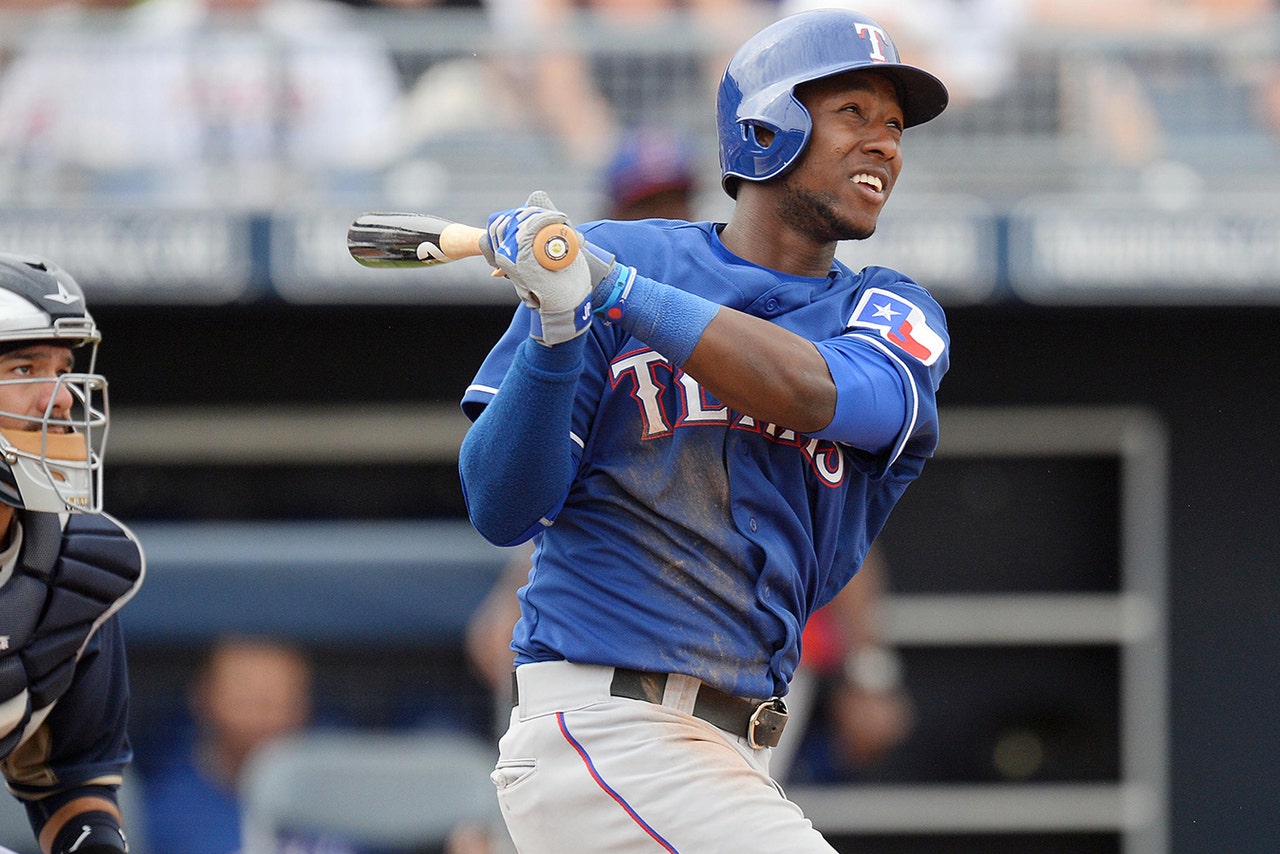 DENTON, Texas -- Fans were in line at 9 a.m. Saturday morning to get autographs of Shin-Soo Choo and Jurickson Profar at the Academy in Denton.
Either they wanted autographs or a chance to see them healthy. Fortunately for those who were there, they got to see both.
Both Profar and Choo are trying to rebound from injury-plagued seasons in 2014 and if Saturday was any indication, both are headed in the right direction.
Profar, who missed all of last season with a torn muscle in his right shoulder, got a clean MRI Tuesday and is slated to start a throwing program the week of Jan. 19. That's great news for both the Rangers and Profar, who is trying to put a lost 2013 season behind him.
"Last year was a terrible year," Profar said. "I don't know how I made it but I did. I just want to get to play."
Profar originally hurt the shoulder playing in winter ball in the Dominican Republic following the 2013 season. He also felt some pain during a weightlifting session and then again while he was sleeping while trying to rebab it last May.
Where Profar plays this season and for who remains to be seen. While he'll start throwing soon, he'll do so from 45 feet before progressing. He still hasn't swung a bat yet either. Despite that Profar is in a good place now.
"Right now I feel very good so it (throwing) is no big deal because right now I know I'm going to make it," Profar said. "I'm just ready now and concentrating on now and going forward. I'm just ready to play this year. I know it's going to be good. I know when I start playing everything's going to come."
Choo is another Ranger ready to show what he can do in 2015.
After signing a seven-year deal with the Rangers last offseason he was slowed by ankle and elbow problems that eventually cut his season short and led to a pair of surgeries. He had a bone spur removed from his left elbow last August and had left ankle surgery in September.
Choo said the elbow is 100 percent now and that his ankle is good even though it's still occasionally stiff.
He joked Saturday that he feels "too good." He started working out last Nov. 1, which is earlier than he's ever started his workout routine. He's running at nearly 100 percent, hitting off a tee and is throwing from 120 feet.
He's hoping his offseason can carry over so Texas fans can see the kind of player they were expecting in 2014.
"I want to show them how Shin-Soo Choo plays on the big-league level," he said. "I know I can do it. A lot of people, the Texas fans, the front office, when they brought me here they were looking for the normal Shin-Soo Choo but I'm not playing like that."
Choo, who still had 110 hits and was second on the team in OPS (.714), said the hardest part about dealing with the injury problems last season was that it impacted his preparation. 
"Usually at 6:30 I get ready for the game and just play, think about pitchers, think about how to play," he said. "The problem last year was most games it was how I make it not hurt. That was my first question in my head."
---