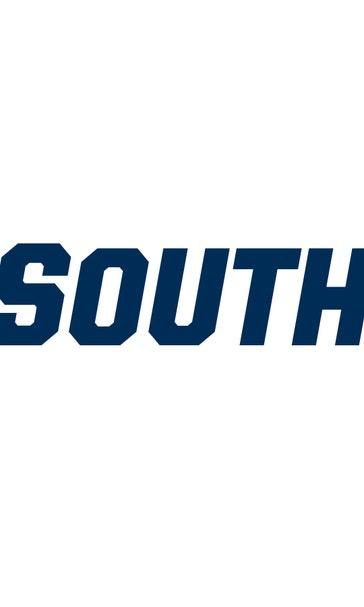 Rangers' pitching prospect Jackson hopes to make jump from double-A
June 6, 2014

FRISCO, Texas -- Ranger fans have to admire Luke Jackson's confidence. Jackson, 22, the organization's reigning Nolan Ryan Minor League Pitcher of the Year, is off to a great start with Double-A Frisco, currently leading the Texas League with seven wins while ranking third in WHIP (0.96) and innings pitched (67) and fourth in ERA (2.55).



The 6-foot-2 right-handed starter who is the Rangers' No. 8 prospect according to Baseball America is of course no stranger to Double-A as that is where he finished last season after earning a promotion from High-A Myrtle Beach. But if he has his way, he'd rather bypass Triple-A Round Rock altogether so he can head right to Arlington to make his big-league debut.



"I've hit every level twice pretty much. I'm hoping I get to skip a level and kind of make that jump. But it's all been beneficial honestly, they know the best plan for us and the best route," Jackson said of his path thus far through the Texas system. "They know what we need to do. I kind of see the path working. All these pitching coaches have been drilling me and really getting me into shape."



In six games (four starts) with Frisco late in 2013, Jackson went 2-0 with an 0.67 ERA, those numbers coming after he went 9-4 with a 2.41 ERA for Myrtle Beach, where he was a Carolina League All-Star for the Pelicans.



Not only is this young righty already well acquainted with what it takes to succeed in the Texas League, but returning to Frisco, at least to start the season, has afforded him the chance to again work alongside 'Riders pitching coach Jeff Andrews, who is aptly nicknamed "the doctor" by all who work with him because of his highly-analytical approach to pitching.



"They call him the doctor for a reason. He's kind of a doctor of pitching, kind of breaks down your mechanics, really simplifies them and makes them in a way you can understand them," Jackson said of Andrews. "He really gets his point across and it's been really effective. My walk ratio has gone way, way down and I attribute a lot of that to him. Every week, we're just making improvements on different things and just making adjustments. It's been awesome."



Andrews, Frisco's pitching coach since May 2009 and who also previously worked in a similar capacity in the Rangers' system between 1986 and 1991, really likes the energy that Jackson brings to the mound whether it's for a game or just a bullpen session.



He also likes the fact that unlike many other young hurlers, Jackson isn't terribly hard on himself after a bad outing.



"He looks invigorated, like he wants a challenge, like he wants to meet challenges that are given to him," Andrews said. "In the past, he may have dwelled on something that didn't go right and now it's like letting that go and (asking) how do we fix it? That seems to be the biggest thing, just his view and his energy he's bringing to his job."



During spring training and the early part of the season, the focus for Jackson was on cutting down on his walks and on locating his fastball better. And after walking 47 batters in 101 innings for Myrtle Beach and 12 in 27 innings for Frisco last season, his walk rate is down to 17 in just 67 innings of work this season, a big improvement.



"I never thought he was erratic. I thought he just wasn't sure of what his stuff could do. He would get defensive in counts when he didn't need to be defensive and he would try to be perfect in counts. Now, he's just translating that into a more aggressive mentality," Andrews said. "I think he's trusting his stuff more and I think that has allowed the walks to come down and his pitches per inning to come down."



One of the biggest strengths of Andrews' approach is that he always keeps the bigger picture in mind and doesn't want to fill his young hurlers' heads with tons of information and potential sources of worry each time they take the hill.



Instead, he leaves the worrying for himself and chooses to address any issues that arise after the game is over. Besides Jackson constantly being aware that something Andrews has told him might not show up for a few starts or maybe even a few weeks, another thing he has been working with this young starter on is being more consistent with his delivery.



"Well, he came last year and it's something that we've been working on, since the offseason and through spring training and stuff is to just have one delivery for all three pitches. And it's not unlike other kids this age that come here, they might slow down on this pitch or they may drop their arm on this pitch or they may do something," Andrews said. "He's very cognizant of it."



Even with his walks down and his fastball location greatly improved, Jackson still realizes there are plenty of areas he can improve in. He specifically cited becoming more consistent with each start, locating his pitches better and throwing his changeup more consistently for strikes as things he continues to work on even as he is off to a flying start with Frisco.



He even related a story of just how far his off-speed pitch has come over the past year, thanks to a rather unorthodox approach by Myrtle Beach pitching coach Steve Mintz last season.



"They kind of forced us to throw it our first five starts in Myrtle Beach, our whole starting staff. We were all kind of infuriated by it but it kind of worked out to our benefit. Throughout the year, I just kept seeing success with it and really giving my fastball the extra life it needed to work off my changeup," Jackson said. "It keeps them honest. It's probably the most effective pitch in baseball, a located fastball and right behind that is a changeup. Glad I got that forced upon me."



With his strong showing at High-A in 2013, subsequent promotion to Double-A and strong start to this season in Frisco, it's clear Jackson is a rising star in the Ranger organization.



But what might surprise most is that pitching, at least on a full-time basis, is relatively new to this Florida native. In fact, he recalls his time as a shortstop, a rather mediocre one by his own admission, before he realized pitching was where he could truly impact the game on a consistent basis.



"That's the crazy thing, I didn't pitch until really my junior or senior year of high school. I was a shortstop and was very mediocre. When I was on the mound, I felt like I had just control of the game. I could put the game in my own hands" Jackson said. "When you're on the mound, you're controlling the tempo, controlling the pace and giving your team a chance to win. I love to get out there and just compete and that kind of drives me."



And speaking of competition, seeing two of his former Carolina League teammates, Roughned Odor and Luis Sardinas, currently playing for the Rangers has definitely helped this young talent realize just how close he is to realizing his dream of reaching the big leagues.



"Going through Low-A and High-A, you feel like you're so far away. Once you get here, you can kind of taste the blood in the water. It's close. Everyone's working for it. Everyone's pushing each other day in, day out and you can kind of see it. I love that. I love to compete. I love the game. I really like it here."



Like many young pitchers, Jackson is something of a perfectionist, but at the same time, Andrews calls his current ace quite coachable.



"He wants perfection and that's not bad to deal with, somebody that wants that. It's just that there's times when he wants to get perfection now," Andrews said. "He's starting to understand the big picture. I tell him you're going to be working on stuff the rest of your career. That's one thing that I think is starting to seep into him too, that it's never going to be a finished product. I think he's grasping that."



Jackson is realizing that no matter where he is pitching or how much success he has experienced that there will always be things he can improve. However, this young talent still admits that if he has his way, his next promotion will be to the American League instead of to the Triple-A Pacific Coast League.



"I have no idea (if I'll be in Triple-A later this year) but I hope not. We have no control over that. They know the best plan for us, so see where that takes me," Jackson said.




---