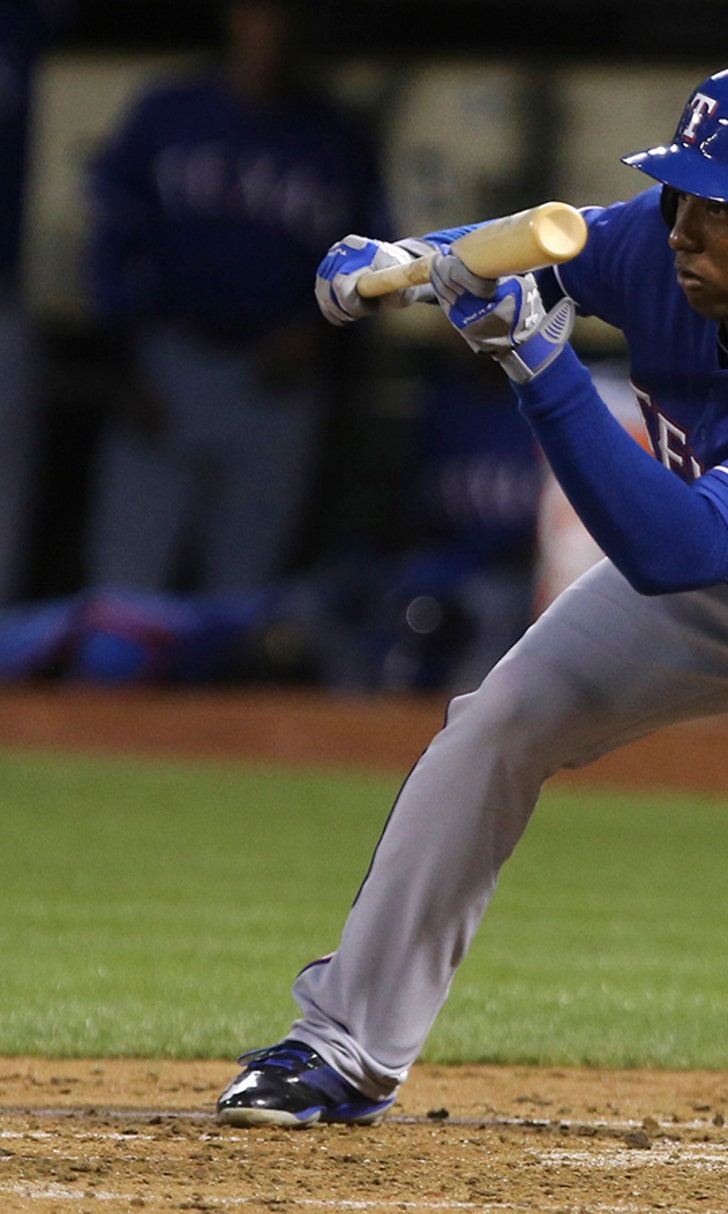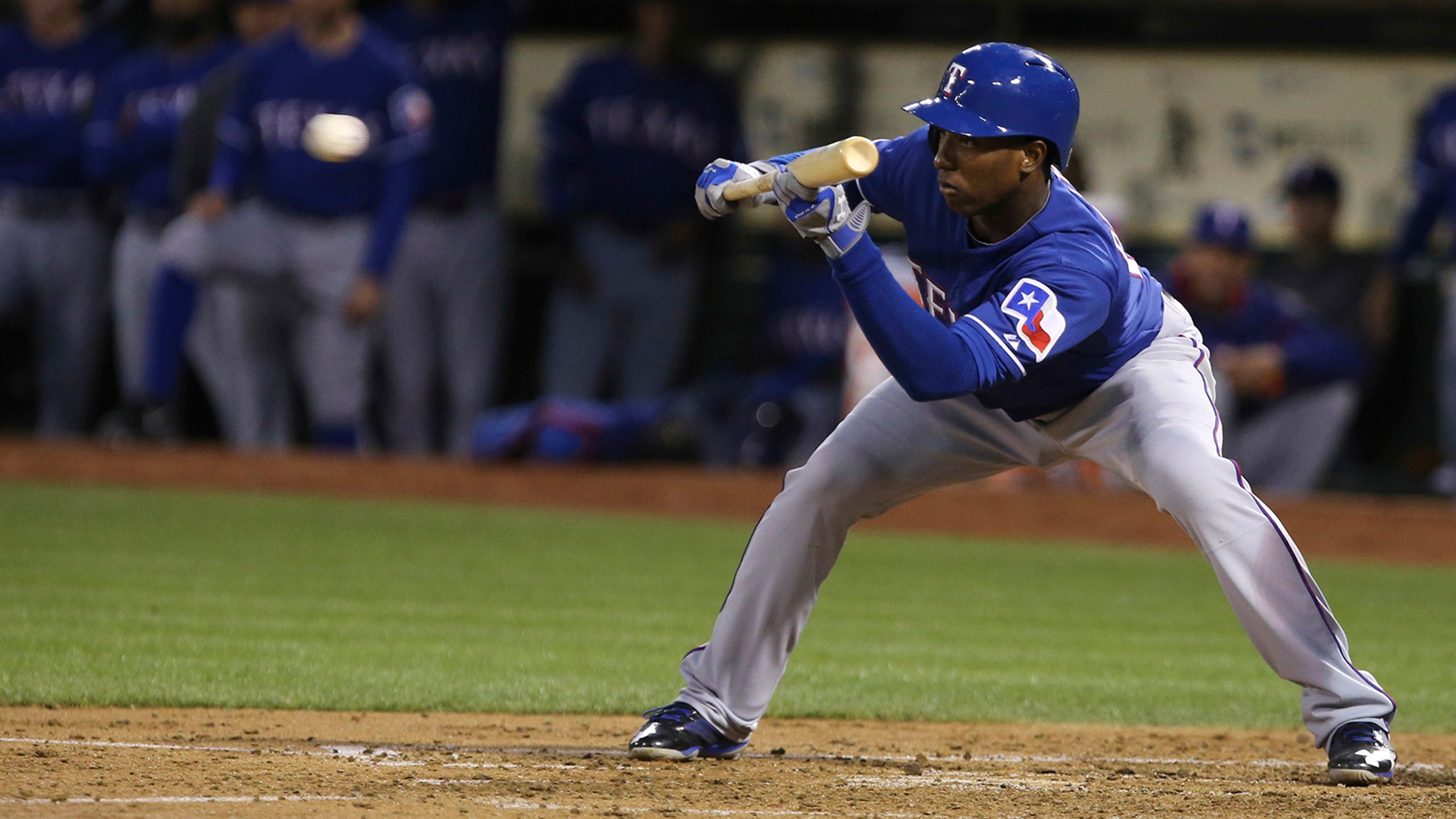 Rangers manager has no plans to change bunt game
BY foxsports • February 23, 2014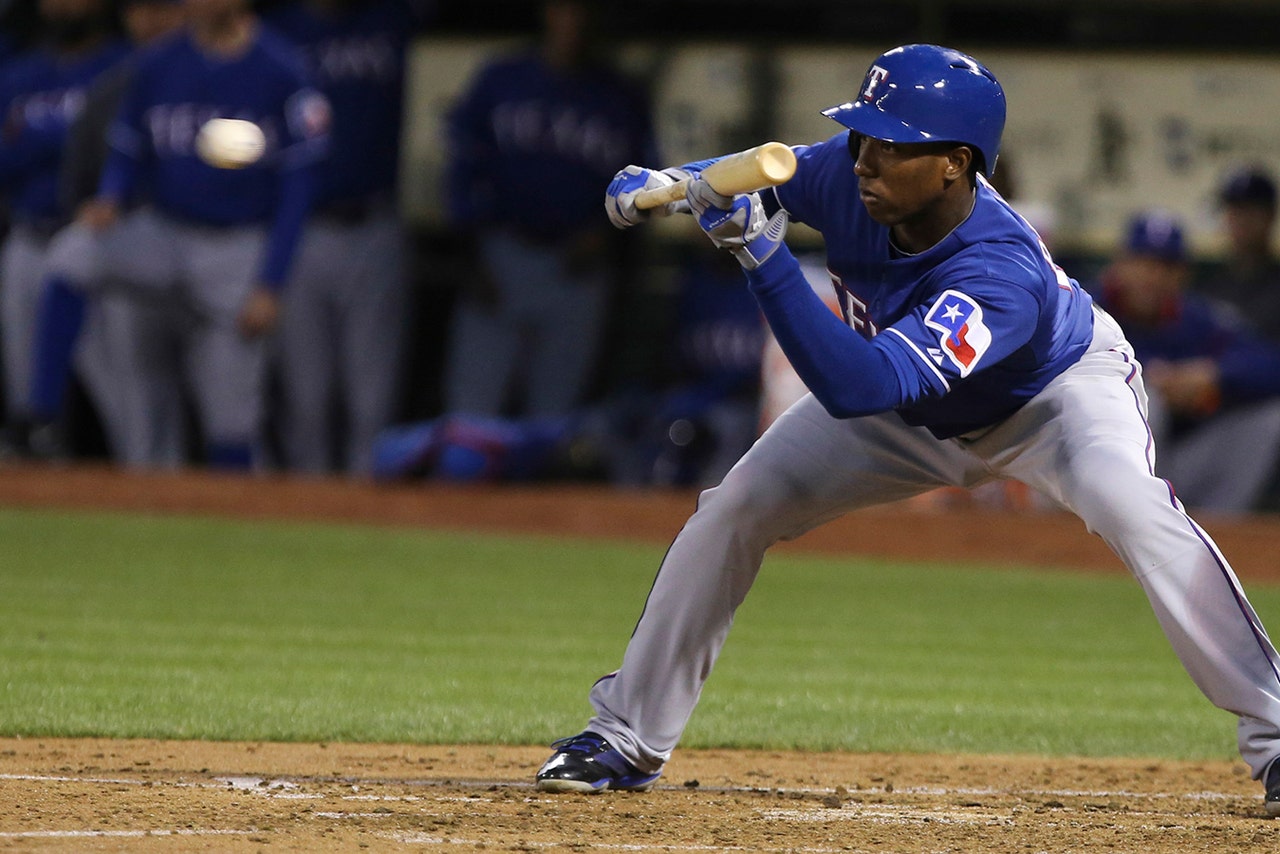 SURPRISE, Ariz. -- The Texas Rangers have put a huge emphasis on situational hitting this spring.
And to Texas Rangers manager Ron Washington, the bunt is a huge part of that.
That comes as no surprise to anyone who's watched the Rangers play under Washington's tenure. Texas was second in the American League last year with 45 sacrifice bunts. The Rangers have been in the top five in sacrifice bunts in the AL since Washington took over and twice have led the league.
The Rangers didn't rank in the top 10 in the AL in sacrifice bunts in the four years before Washington arrived in 2007.
Despite a revamped offense that includes both Shin-Soo Choo and Prince Fielder, the high bunt numbers aren't going to change despite what numbers and critics of the bunt say. Washington spent 30 minutes with the media Sunday morning making that clear.
The Texas bunt is here to stay.
"When I feel it's necessary, not when the analytics feel it's necessary, not when you guys feel it's necessary, not when somebody else feels it's necessary," he said. "It's when Ron Washington feels it's necessary. Mike Scioscia dropped 56 sacrifice bunts, the most in the league, and he's a genius. Ron Washington dropped 53 (in 2010) and he's bunting too much."
Washington believes the bunt is a huge part of the game. He's not afraid to sacrifice an out in the first inning against a front-line pitcher if he believes it gives his team a chance to score a run. He expects players like Elvis Andrus, Geovany Soto, Jurickson Profar and Leonys Martin to be able to move a runner over if that's what the situation dictates.
He said that goes for everyone in the lineup too.
"The situation is paramount," Washington said. "I just want them to walk up to the plate and understand what I have to do in this at-bat and if that's the mindset you have more times than not the execution will follow."
The situational hitting games the team has been playing to close practices have focused on execution. When Martin failed to get a runner in from third base with less than two outs, hitting coach Dave Magadan talked to him immediately about the importance of getting the job done.
Washington believes Martin can be a better bunter too and that has to be a part of his game. He'll have a long way to go to reach Andrus level though.
Over the last five years, no one in the majors has more sacrifice bunts than Andrus' 78. Some of them have been on his own. Some have come from Washington. Some have come because Washington has believed that's the only way to get the runner into scoring position.
He said that Andrus swung and missed eight times in 2013 on hit-and-run attempts with Ian Kinsler on first base. Still, Washington said that Andrus may get more chances to move the runner over without having to bunt but he isn't guaranteeing that.
"I'll give him opportunities to do that," Washington said. "If there's an opportunity in a ballgame I can't take a chance that he might do it and he might not do it and I want it done, then I'm going to bunt and get it done. Simple. There may be a time when I'll say okay I'll allow him to move him. If it's huge I'm going to go the route I know I can get it done. It's that simple."
Maybe the bunt game will slow down if the Rangers get better in key situations. Washington said his team has struggled the last two years, whether it was with runners position (Rangers were 2th in AL with RISP last season) or advancing a runner.
That has to change if Texas is to get back in the postseason.
"Our weakness the past couple of years has been situational hitting," Washington said." Having runners in scoring position with less than two and not being able to get them home. Having runners at second base with nobody out and haven't been able to move them. Having runners with the infield in and not being able to get the ball to the outfield. Having the infield back and not being able to play pepper with the infield. Those are the little things that killed us the past two years. Yeah, our offense went stale, but had we been able to execute in those situations, it would have made a big difference, especially against the Oakland Athletics."
---