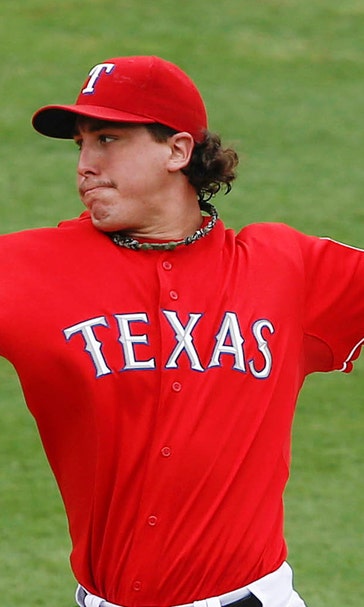 Rangers' Holland making progress in rehab
January 25, 2014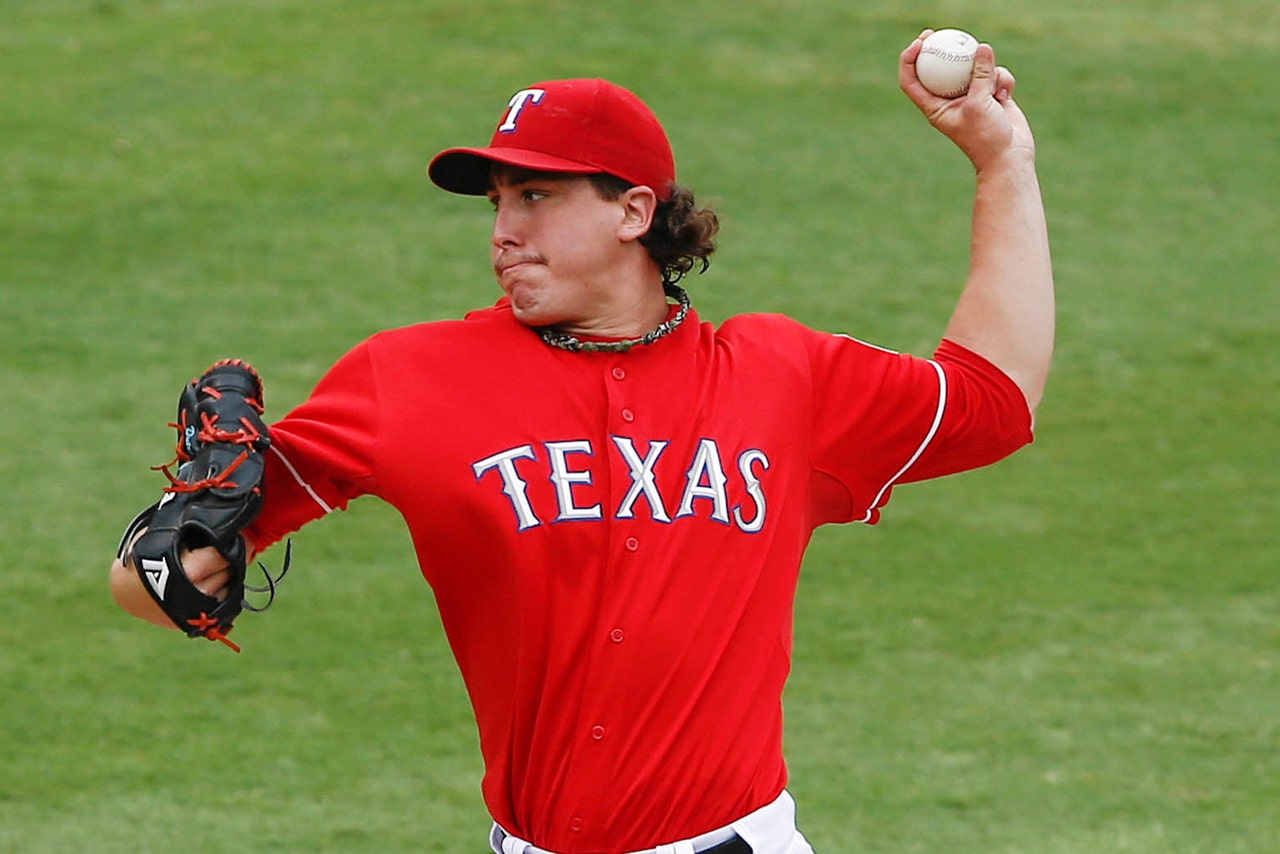 ARLINGTON, Texas --€" Derek Holland's entrance to the Texas Rangers Fan Fest didn't come the way he had planned.
Holland showed up at Rangers Ballpark Saturday with a bulky knee brace, crutches and needing a ride to get around the ballpark.
But Holland, who had microfracture surgery on his left knee Jan. 10, is making small strides in what he hopes is a return to the Rangers rotation this summer.
Holland hopes to start riding a stationary bike some next week. His next big target date is Feb. 20, which is when he's slated to ditch the crutches and begin walking. Unfortunately for Holland, while he's doing this his teammates will be going full steam with spring training in Surprise.
Holland is trying to remain upbeat despite the constant reminder of a trip up the stairs at his house gone bad thanks to his do Wrigley.
"I feel very good with the way things have been going," said Holland, who isn't sure if he'll go to spring training with his teammates or stay in Texas and rehab. "But I can't rush anything. I've got to let time take over. I'm trying to do as much as I can. My main thing is I've got to be patient."
He's had to dial back his workout plans because he doesn't want to have any setbacks. He's also watching his diet and working out his upper body as much as he can so when he's clear, he'll be 100 percent ready.
The Rangers have had a history of players coming back from microfracture surgery. Pitcher Scott Feldman missed most of the 2011 season after having microfracture surgery following the 2010 season. Holland said his procedure wasn't as involved as Feldman's. The main reason for his microfracture procedure was to generate more cartilage behind his kneecap.
Holland also reiterated that his knee accident came because of his dog, not because of him playing in "beer league" hockey the night before the fall.
"I actually did fall over my dog on the stairs," he said. "It's not a joke like everybody tries to make it seem. I was just clowning around with my dog and things went too far."
Wrigley has taken Holland's fall hard too.
"It's a dog," he said. "What am I supposed to do? Accidents happen."
---