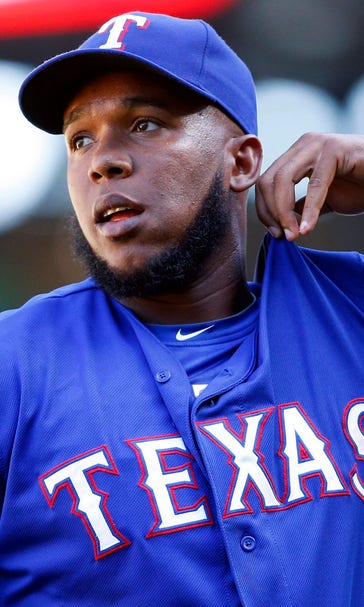 Rangers designate Neftali Feliz for assignment, make room for Matt Harrison
July 4, 2015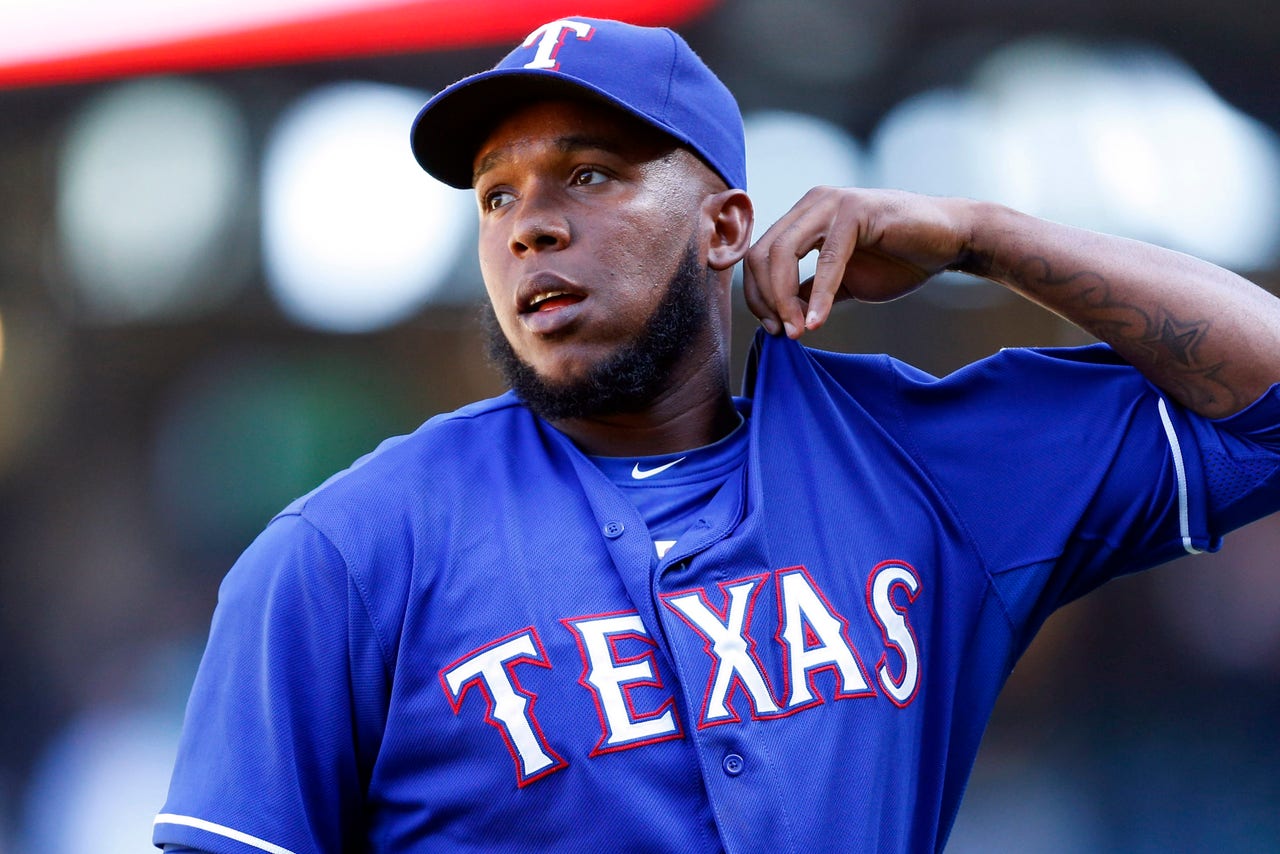 ARLINGTON, Texas –€" Neftali Feliz, who was on the mound for the one of the signature moments in the Texas Rangers organization, has been designated for assignment by the club.
The Rangers opted to DFA Feliz to make roster room for left-hander Matt Harrison, who will come off the 6o-day disabled list Saturday. The Rangers needed a spot on the 40-man roster for Harrison.
Feliz, who closed out the New York Yankees in a 2010 season that also saw him win American League rookie of the year honors, pitched two innings in Friday's 8-2 loss to Los Angeles. It was his first appearance since coming off the disabled list with an abscess on his side.
Texas general manager Jon Daniels said the club hopes to trade Feliz, who hasn't been the same since having Tommy John surgery in 2012 following his attempt to make the transition from closer to starter.
"It's a tough call mostly in the fact Neftali has been on the mound for probably the greatest moments in franchise history, certainly the best moments in my career," Daniels said. "He's still young (27), talented, worked hard. The consistency at this point and the role on the team wasn't a really clearly defined role for him. He's going to pitch a while longer for sure. He's healthy, strong and we'll see what happens."
Feliz saved 40 games as a rookie in 2010, the second-highest total for a rookie. He had 32 saves the next season before making the transition to starter.
He was 3-1 to open 2012 before being sidelined with elbow inflammation. He ended up having Tommy John surgery that August and made just six appearances for the Rangers in 2013. He bounced between Texas and Round Rock last season but opened this season as the Texas closer.
He saved six games but struggled to open the season and lost the closer's role after a disastrous outing against Cleveland May 16.
"I think he got hurt," Daniels said when asked what went wrong with Feliz. "When he had the surgery he wasn't as electric as he was beforehand. He had an unbelievable easy arm in how he went after it. And after, through no fault of his own, he came back strong and was good again, but not at the same level. That's where we are."
Feliz, who was 1-2 with a 4.58 ERA for the Rangers, said he was surprised by the news. He's confident he'll pitch again though.
"Baseball goes on," Feliz said. "There are 30 teams in the league so we have to keep fighting. My mentality is to keep pitching and keep doing my job. Whatever happens is not up to me."
MORE FROM FOX SPORTS SOUTHWEST: 
- PHOTOS: Cowboys Cheerleaders Auditions
- Ranking NFL quarterback salaries
- Oldest player on every NBA team
- College football's highest paid coaches in 2014
---