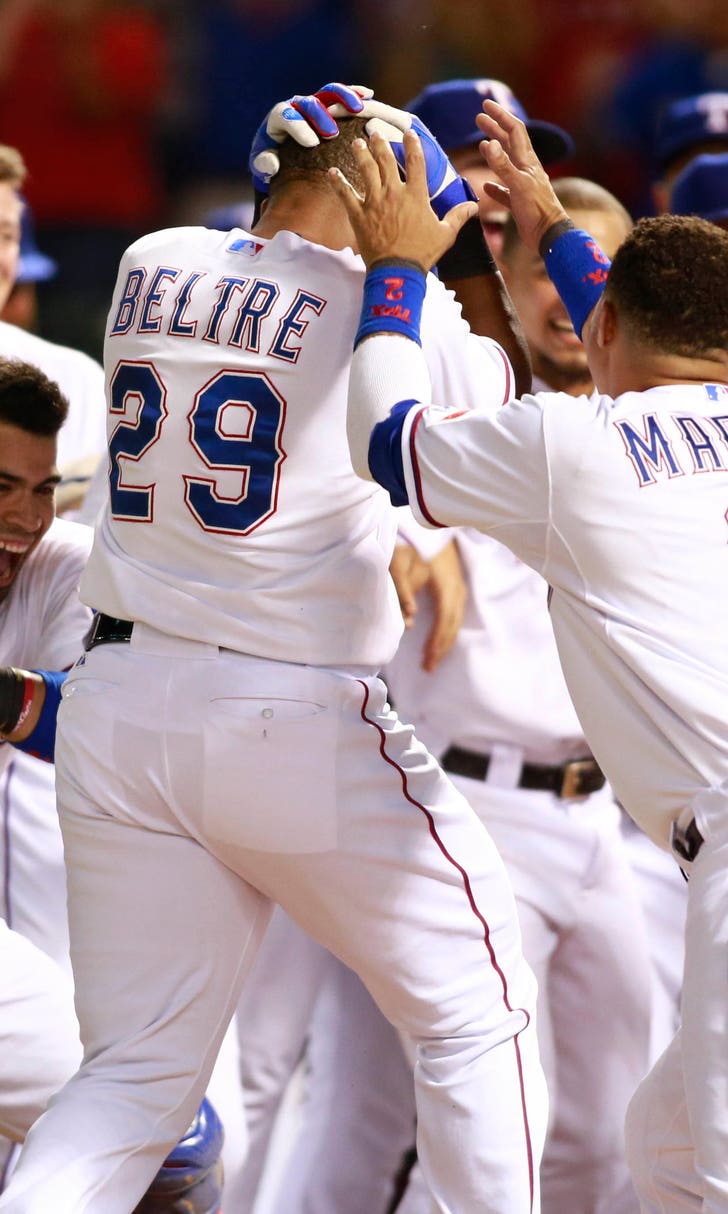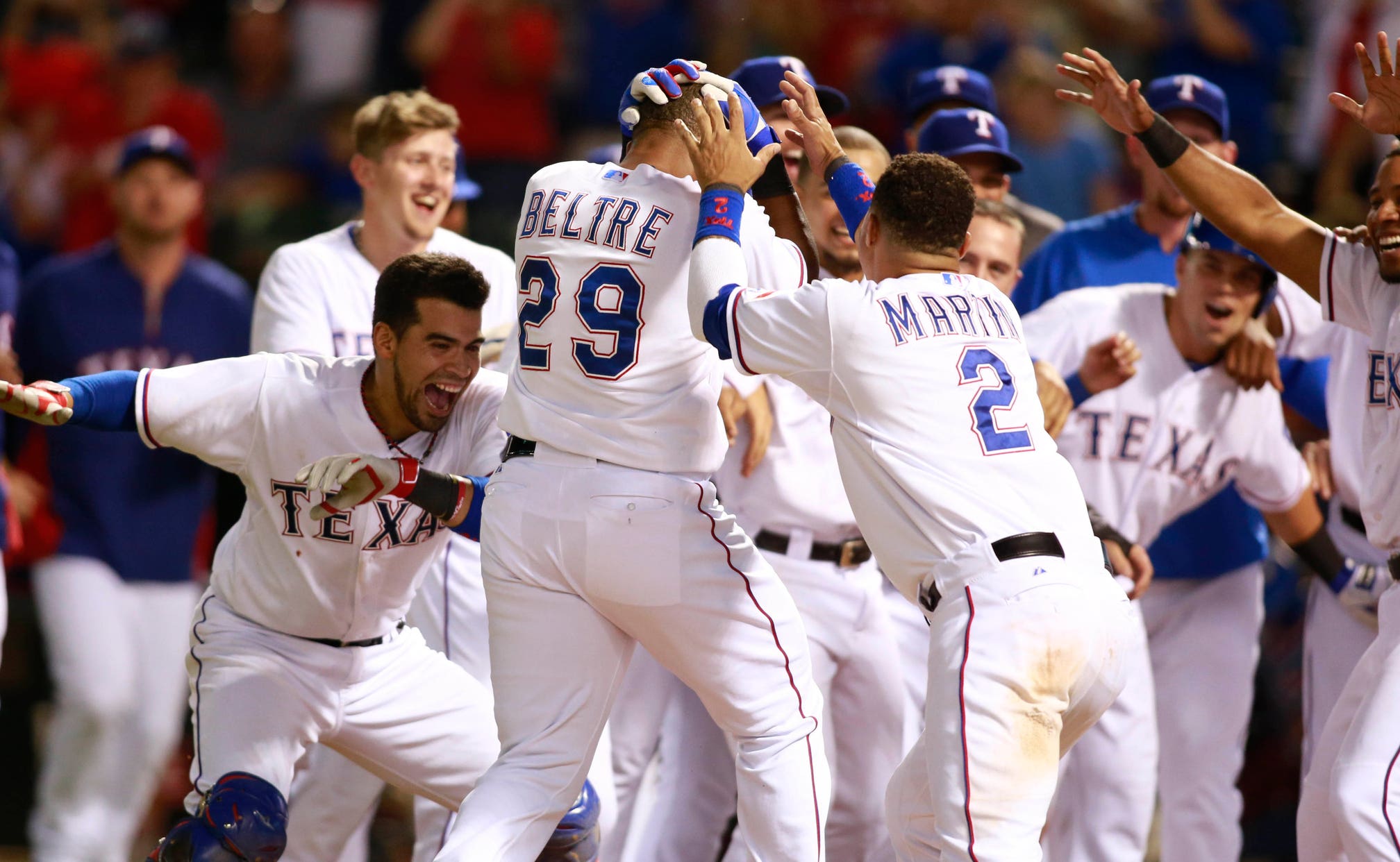 Rangers continue to beat playoff contenders
BY foxsports • September 25, 2014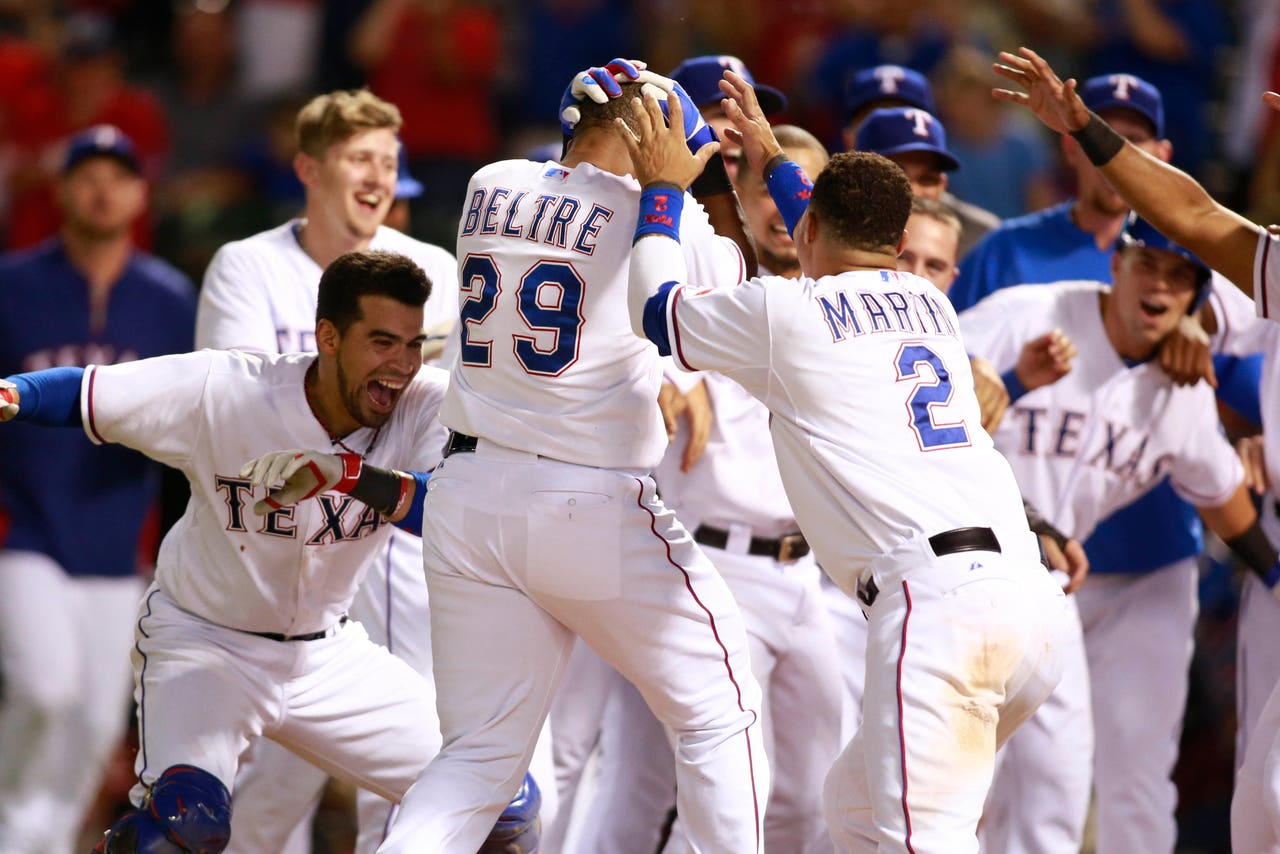 ARLINGTON, Texas – If the road to the playoffs goes through the Texas Rangers it's one filled with big potholes.
The Oakland Athletics found that out once again Thursday night.
Adrian Beltre's walkoff homer in the bottom of the ninth lifted the Rangers to a 2-1 victory over the Athletics. It was the Rangers' fourth-straight win over Oakland, which came into the night with the same magic number of two to clinching a postseason spot that it ended the night with.
The Rangers have now won five-straight games and 12 of their last 13. Nine of those wins have come against teams that either had legitimate playoff hopes or are postseason bound.
"Our job is to win ballgames every day," Beltre said. "It doesn't matter who they play or what the situation is. We come out here to win ballgames and that's what we're trying to do."
Beltre helped the Rangers to that end with his one-out liner to right off Luke Gregerson. Beltre's 395th career homer was the eighth walkoff homer of his career and his first since last July 31.
It also ended a night in which a youth-laden Rangers roster was led by a starting pitcher who's 35 in Colby Lewis and Beltre, who is also 35.
"The two old horses took us to the promised land tonight," said Texas interim manager Tim Bogar.
Bogar thinks it's important for his team to do its best to make postseason berths difficult for their opponents.
"When we play playoff teams our job is to do the best we can to keep them from getting there," he said. "It's not our only goal when we go out there. We go out there to win every game but it's a bonus that they're not going to be able to watch the clinching on the field. That would be nice."
Lewis kept the Rangers in line for that despite an erratic outing with his command. Lewis allowed the leadoff runner to reach in five of his seven innings but an offensively-challenged Athletics' team was only able to turn that into one run.
That came in the sixth inning and the Rangers blunted that with an RBI single from Elvis Andrus in the bottom of the sixth.
Lewis walked five and struck out seven in his final start of the season. In his 13 starts after the All-Star break Lewis had a 3.86 ERA and he ended the season tied for the club lead in wins with 10 and led the Rangers in starts and innings pitched.
Thursday he was happy to give his club a chance to be in position for Beltre's heroics.
"I was able to make pitches when I needed to out of the stretch," Lewis said. "I kept the team close. That's what I've always said. That's my MO. I'm a pretty simple guy."
---