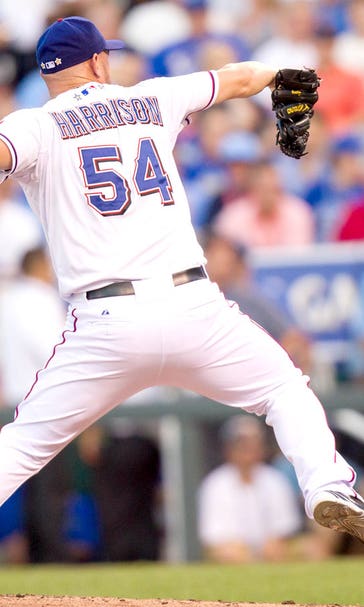 Rangers activate Harrison, send Chi Chi back to minors
July 4, 2015

ARLINGTON, Texas - Texas rookie Chi Chi Gonzalez couldn't follow up his fast start to his big league career with any consistency over his last three outings and now he'll have a chance to find his groove again in the minors.
The Ranger sent Gonzalez to Triple A Round Rock Saturday and brought up right-hander Anthony Ranaudo to take his spot.
Gonzalez allowed six runs in 1 2/3 innings Friday night to drop to 2-4 on the season with his ERA jumping to 3.74. After his June 16 start against the Los Angeles Dodgers his ERA was 0.90.
"It's just like what happened in spring training in you've got to do what you've got to do and I can control what I can control," Gonzalez said. "Commanding my fastball like I did my first two outings. That's how I win. That's how I succeed."
Texas manager Jeff Banister said he wants Gonzalez to focus on changing his speeds between his pitches. The move also allows the Rangers to monitor his innings better and get a fresh bullpen arm in Ranaudo, who will work in relief.
Texas also shuffled its rotation as right-hander Yovani Gallardo will now start Tuesday's game against Arizona, which means he gets the July 12 start before the All-Star break too. Left-hander Matt Harrison will make his Texas debut Wednesday.
---
---