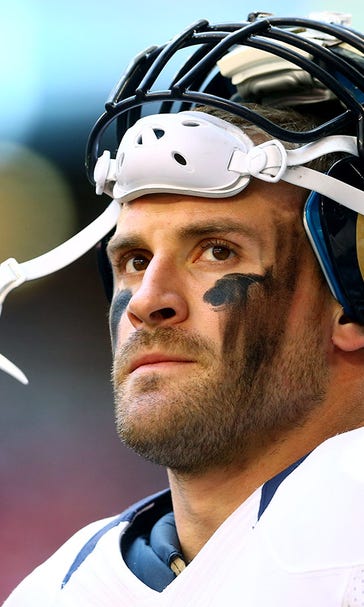 Rams must now figure out a way to survive without Chris Long
September 10, 2014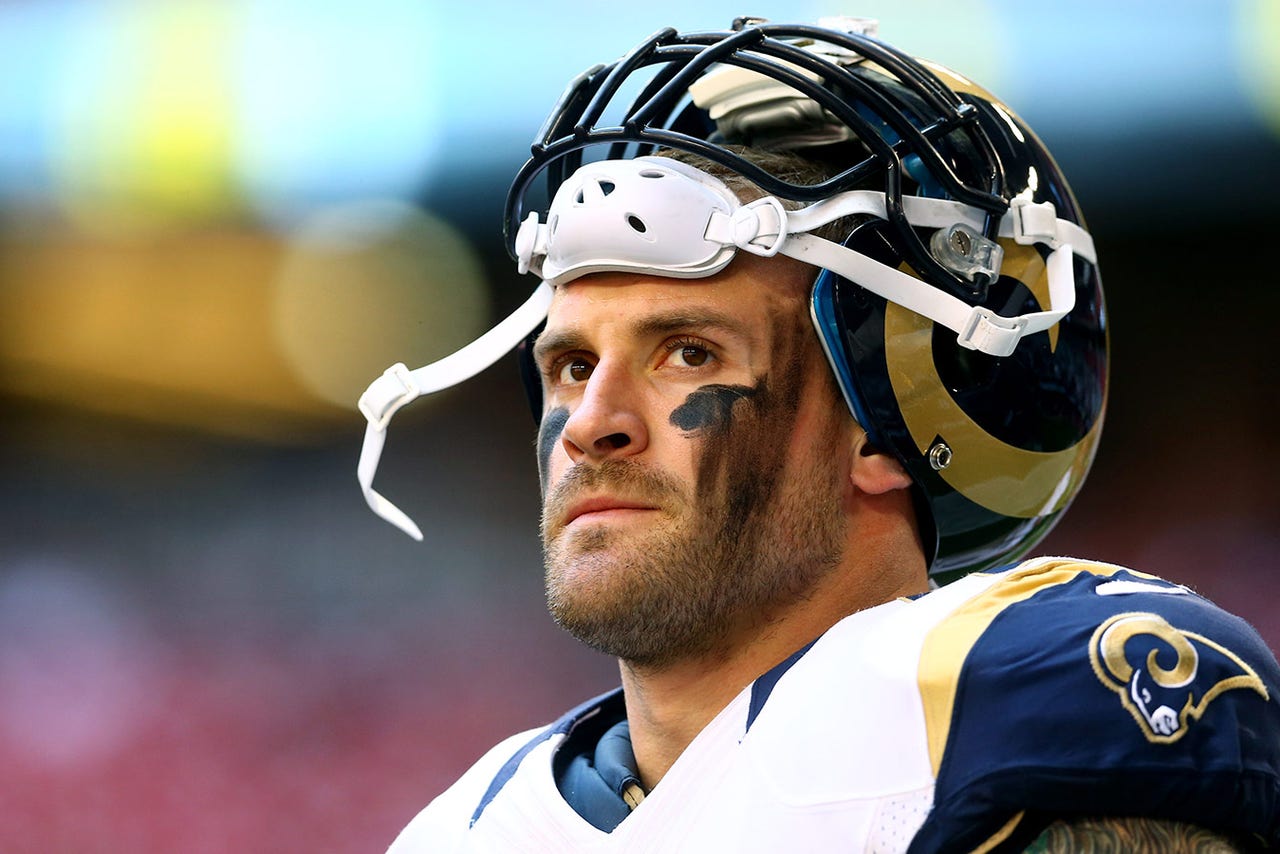 ST. LOUIS -- For all 97 games of his NFL career, Chris Long has lined up at defensive end for St. Louis, including 85 starts.
Perhaps it's a sign of just how dependable he is that even when he suffered what coach Jeff Fisher called a "unique" ankle injury last Sunday, the Rams initially listed Long as questionable, leaving open the possibility he might come back. Instead, Long will need surgery and St. Louis will likely have to find a way to survive without one of its captains for the majority of the season.
"To know it's requiring surgery is a bummer because if it didn't require surgery, he'd be out there," said linebacker James Laurinaitis, a fellow captain who hasn't missed a start in the regular season since being drafted by the Rams in 2009. "I remember a couple years ago he had a high ankle sprain, couldn't practice, could barely walk, but he taped that thing up and went out there and played."
Fisher said several different specialists were consulted to confirm the original diagnosis of team doctors, though he declined to go into specifics on the injury.
A late-season return remains possible for Long, who was officially placed on the Rams' injured reserve list with a designation to return, and a source has told FOX Sports 1 NFL Insider Mike Garafolo that he is expected to miss about two months. Fisher hinted that could mean rookie Ethan Westbrooks will have a spot on the active roster, although it's an NFL veteran who will be asked to shore up the vaunted defensive line.
William Hayes hasn't started a game since he filled in once for Tennessee in 2011. Fisher said the 6-foot-3, 278-pound lineman will step in as a starter and Eugene Sims can play on both sides of the line.
"It's a next-man-up philosophy," Hayes said. "You've just got to try to make the best of the situation. I hate that he got hurt, but at the end of the day, things happen."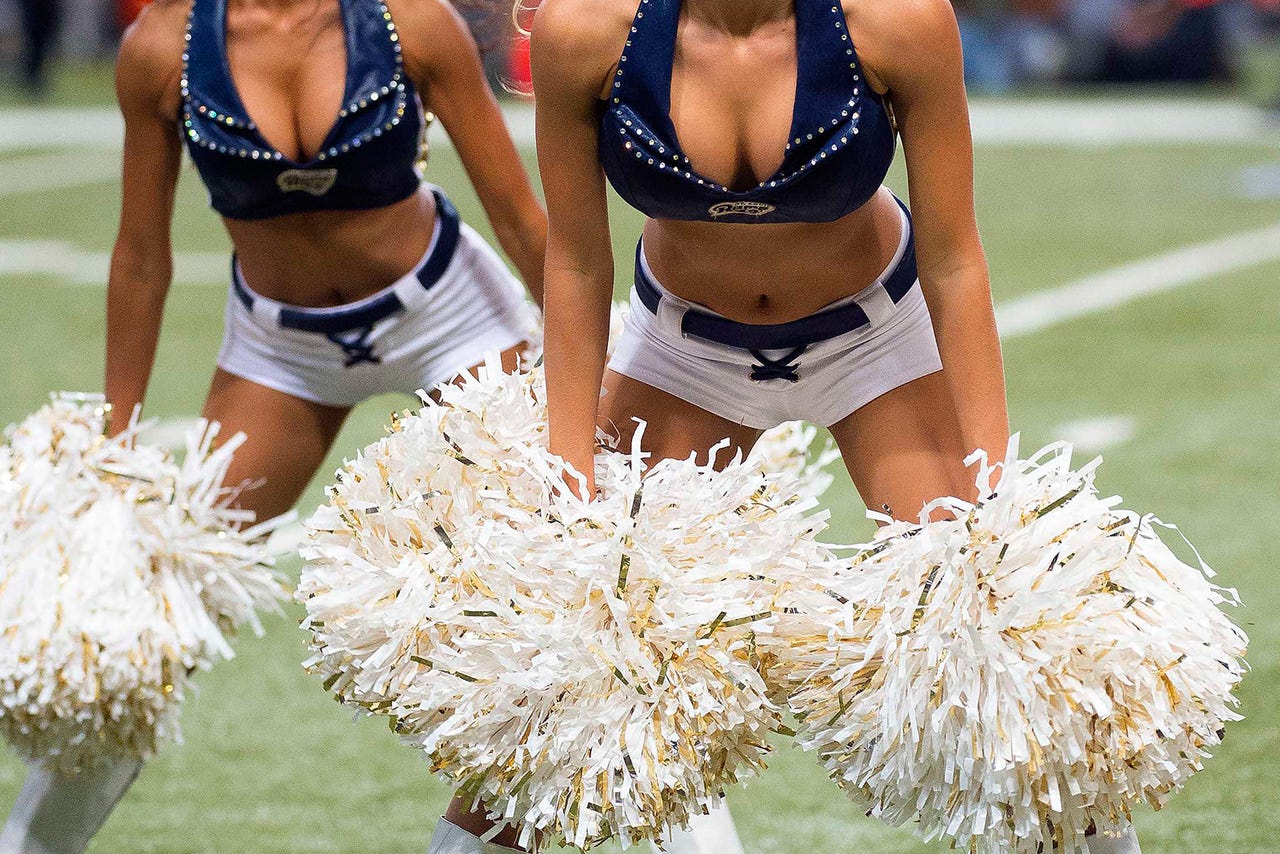 Flip through our photo album of NFL cheerleaders.
It's unlikely the next man up will be able to provide the production of Long, who ranked second on the team a year ago with 8 1/2 sacks. It will be up to players like Laurinaitis and All-Pro defensive end Robert Quinn to replace the lost leadership on the field.
Fisher expects Long to undergo surgery Wednesday night or Thursday morning, and he'll return to the practice field as early as next week. Laurinaitis said the best way to pay Long respect will be to go out and play hard Sunday, when the Rams try to prove their highly touted defensive line depth isn't just a mirage.
"Will's an extremely strong football player," Laurinaitis said. "He's similar to Chris in that he's going to give you everything that he's got every single snap, and Will has a high motor. He plays with a passion and an energy that sometimes you've got to try to peel him back a little bit."
Long's injury would be costly enough on its own, especially after a home loss Laurinaitis and others called "embarrassing" in the season opener. Combined with quarterback Sam Bradford's season-ending ACL injury in the third week of the preseason, it's enough to make one wonder what will go wrong next.
You can follow Luke Thompson on Twitter @FS_LukeT or email him at lukegthompson87@gmail.com.
---
---