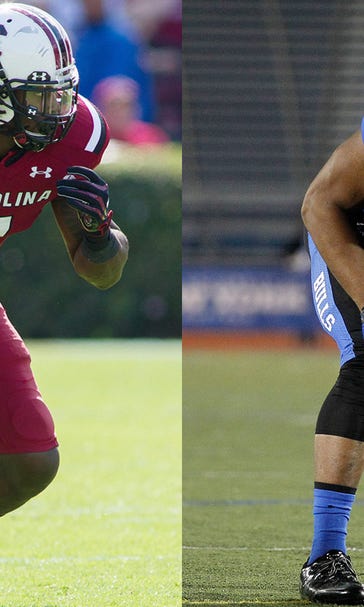 Rams draft: The case for Jadeveon Clowney or Khalil Mack
May 7, 2014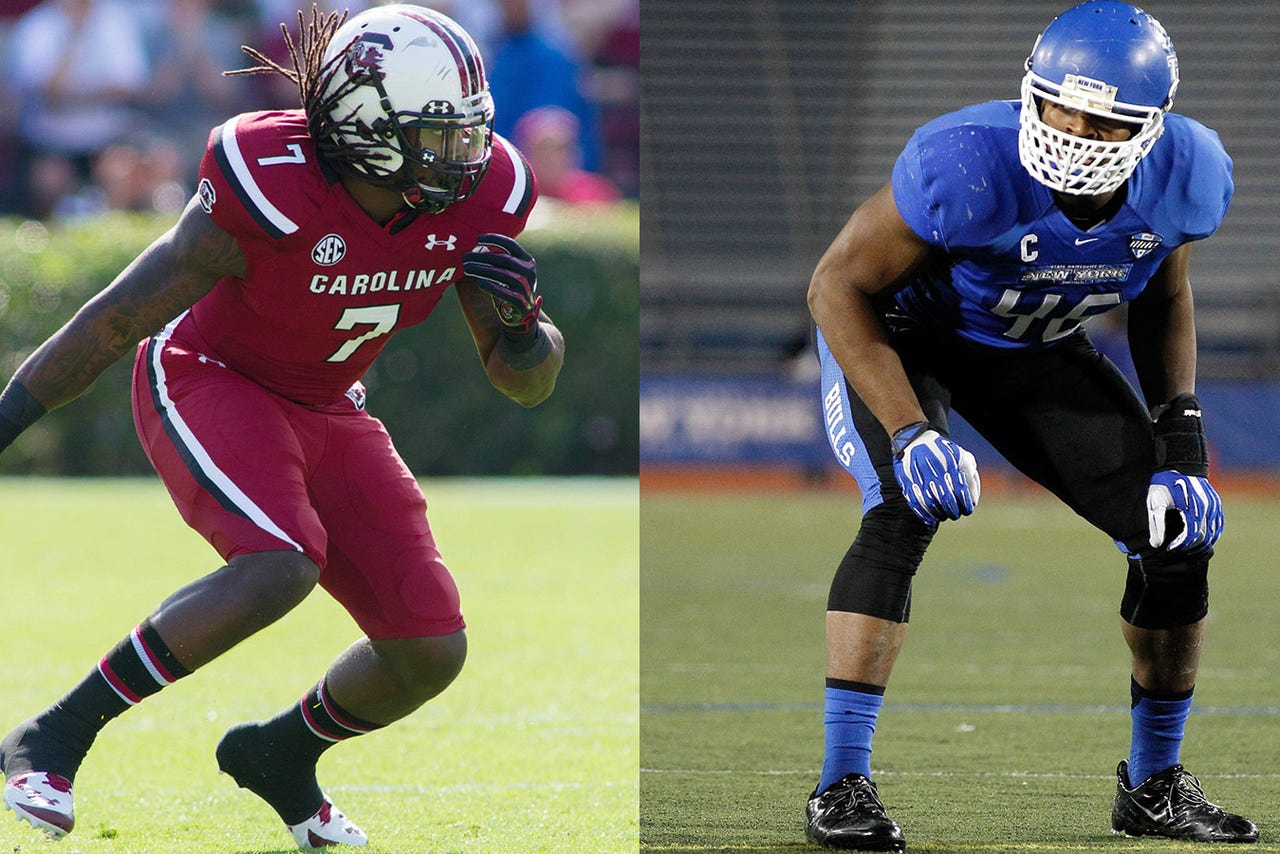 ST. LOUIS -- The Houston Texans hold the No. 1 overall pick in Thursday's NFL Draft and, therefore, also hold the keys to the first few selections. Including the Rams' choice at No. 2.
St. Louis has been preparing for several scenarios, but the uncertainty with the only pick before the Rams adds intrigue.
"We don't even know what Houston's going to do yet," general manager Les Snead said. "You're starting to get a lot of different rumors. You don't even know who's going to be picking at (No.) 1 yet."
The conventional wisdom is that Houston, or whoever trades up to the top spot, will select South Carolina defensive end Jadeveon Clowney or Buffalo outside linebacker Khalil Mack. It's a certainty that one of those two will be available for the Rams at No. 2 and a possibility that both could be.
As we continue our series examining prospects the Rams could select at No. 2 overall, we look at the draft's top two defensive prospects.
WHY CLOWNEY/MACK?
The Rams have built a strong defense through the draft over the years, including investing first-round picks in defensive ends Chris Long and Robert Quinn, defensive tackle Michael Brockers and outside linebacker Alec Ogletree.
But St. Louis could get even better by adding either Clowney, considered the top prospect in the draft, or Mack, a versatile 'backer who was highly productive at a smaller school.
"Let's say Clowney doesn't go at (No.) 1," said former NFL scout Dan Shonka of Ourlads' Scouting Services. "I think all bets are off and Clowney is now a Ram at 2. I really do. I think that Clowney is a Ram if he doesn't go at 1. I think he will go at 1. Houston's got a smoke screen and all that chirping going on out of there.
"I think what it comes down to, you don't pass on a pass rusher like him. With the Rams all of a sudden you've got him and Quinn and then you move Long inside. You talk about a pass-rushing front that's going to be formidable in that division. I think that's a long shot right now, but I do think that he'll be a Ram if he's (available) at 2."
Even though the Rams don't need another defensive end, Clowney would give them an even more formidable defensive front. The Rams, who must make up ground on Seattle and San Francisco in the rugged NFC West, made a big move this offseason to bring in (back) Gregg Williams as defensive coordinator, and Williams could do some damage with another weapon up front.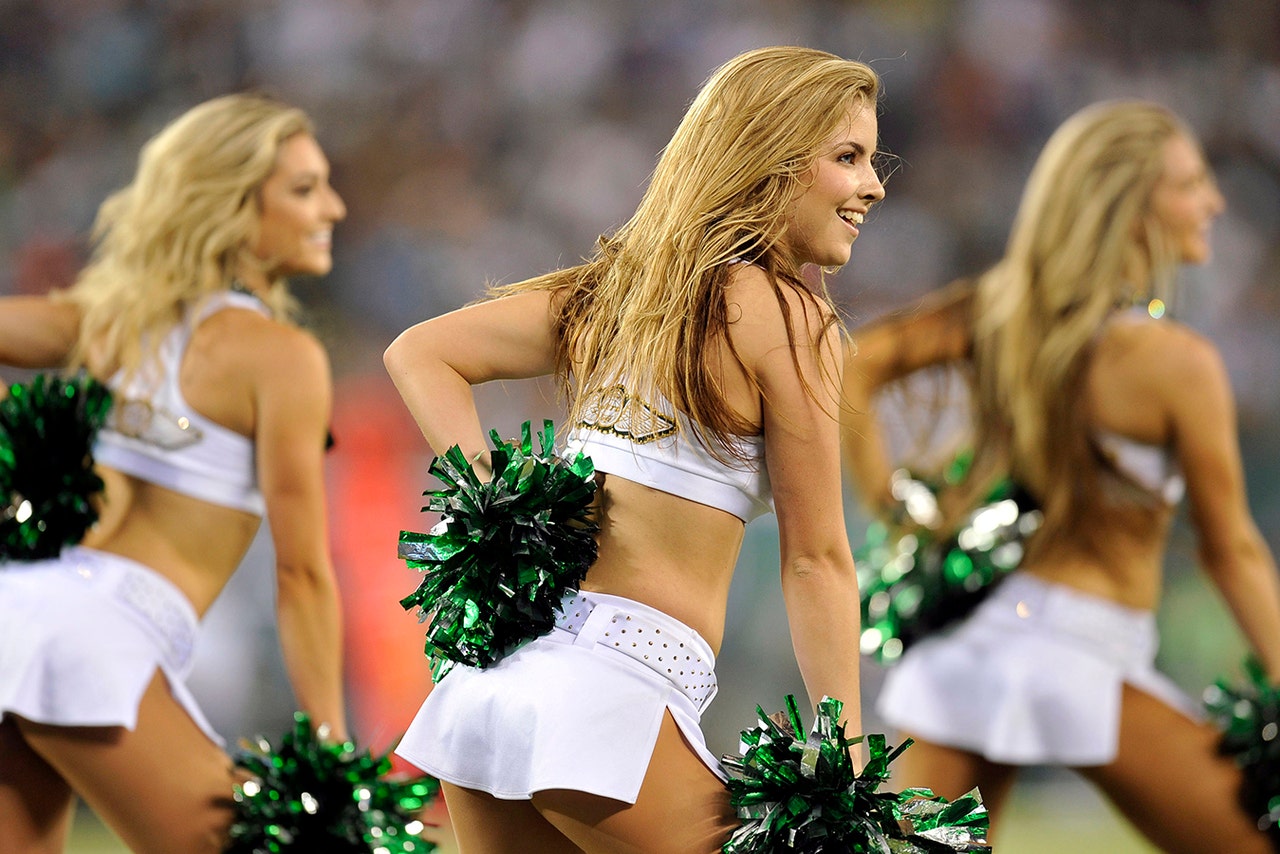 NFL CHEERLEADERS: Check out our gallery of sideline shots from around the league.
"Even first and second are passing downs for some teams," Shonka said. "You move Long inside as a tackle and play him off an edge. Of course, you've got Brockers in there, but then you'd have Clowney on the outside and Quinn on the outside. And of course, Ogletree, he can run. It would be a heck of a formidable defense. But in that division that's kind of the name of the game with San Francisco's defense and Seattle's defense."
It's more likely that Mack will be available after the first pick.
The Rams could use the versatile 6-foot-3, 251-pounder at outside linebacker, pairing him with middle 'backer James Laurinaitis and Ogletree on the other side, or at one of the defensive end spots in their 4-3 alignment. The Rams did re-sign outside linebacker Jo-Lonn Dunbar this offseason but could still add to their defense by finding ways to allow Mack to wreak havoc on opposing offenses.
WHY NOT CLOWNEY/MACK?
The Rams have bigger needs on defense than end and linebacker. It is more likely they could select a defensive back or defensive tackle with their second first-rounder, at No. 13 overall, or trade down from that spot to pick a safety or cornerback.
"I think Clowney would be a waste of a pick," said former NFL scout Russ Lande of GM Jr Scouting. "You already have two, in my opinion, front-line young defensive ends. Why bring in a guy who plays the exact same position? To me, that doesn't make sense. Especially one that doesn't have a great work ethic and things like that, or is reported to not have a great work ethic."
St. Louis has used so many high picks on defensive players in recent years, including second-round selections Laurinaitis and cornerback Janoris Jenkins, that it makes more sense to address their offensive needs first in this draft.
The Rams could find more value in one of the offensive tackles, Auburn's Greg Robinson or Texas A&M's Jake Matthews, or play-making Clemson wide receiver Sammy Watkins with that No. 2 overall pick.
FINAL VERDICT
And if the Rams keep the pick? Go offense, where the need is greater and the options are plenty strong.
You can follow Nate Latsch on Twitter (@natelatsch) or email him at natelatsch@gmail.com. 
---