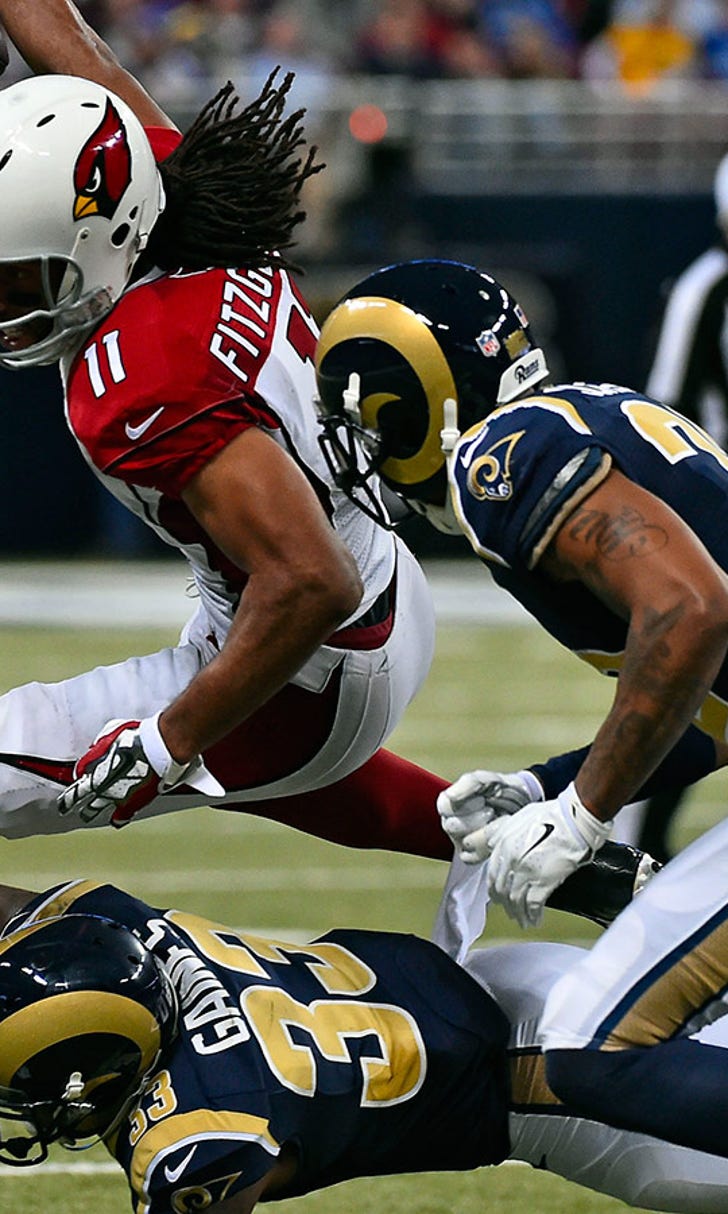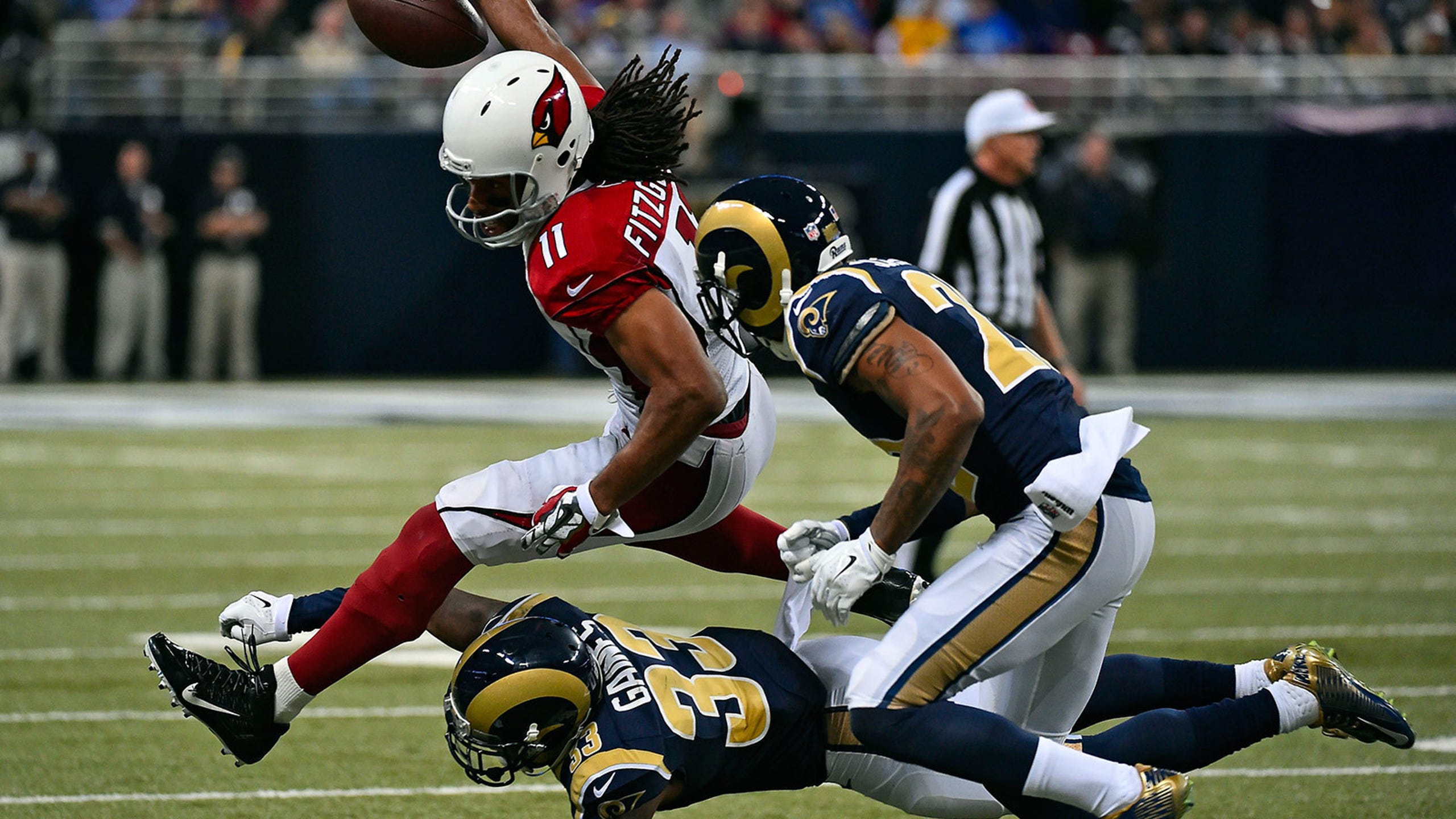 Rams defense hopes to stretch TD-less streak to four games vs. Giants
BY foxsports • December 17, 2014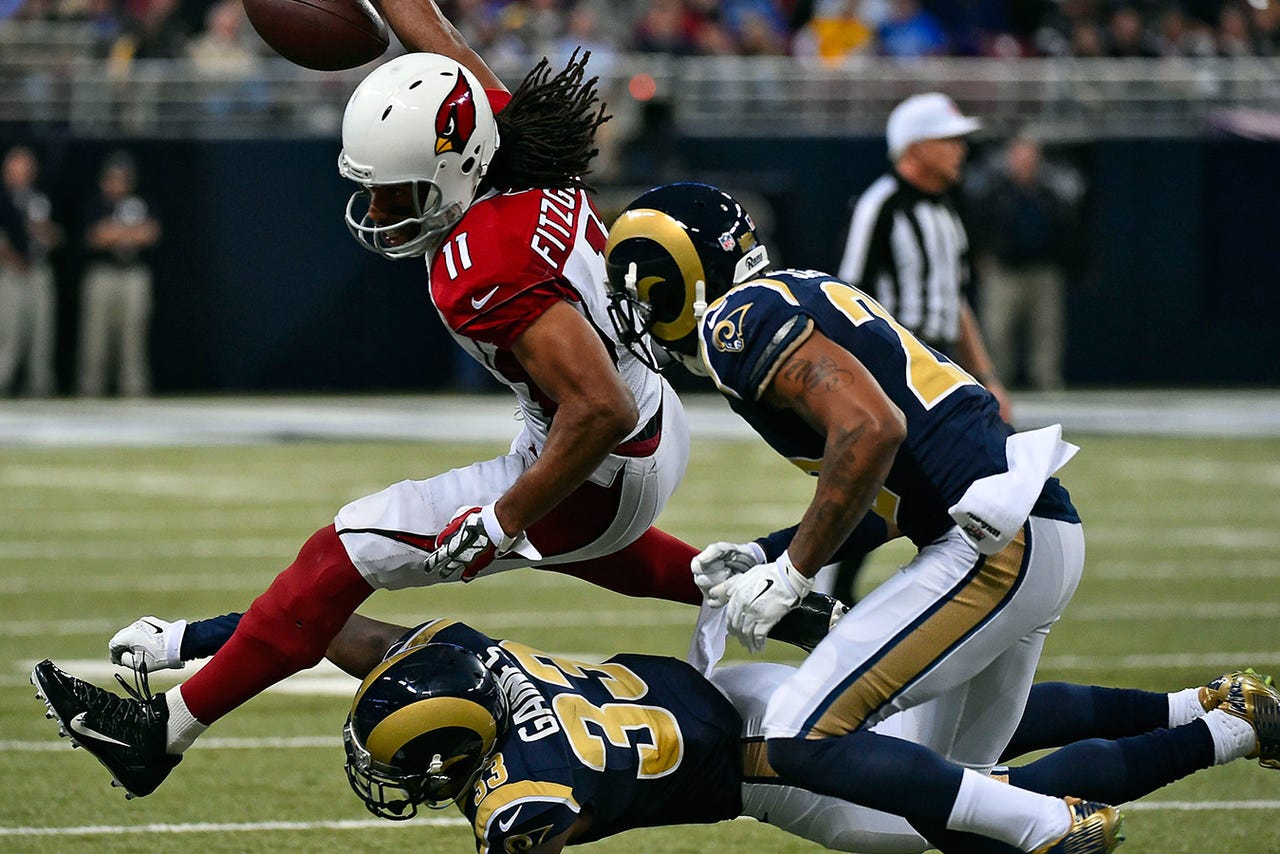 Eli Manning will no doubt be targeting the dynamic Odell Beckham Jr. this weekend.
They will be going up against a St. Louis Rams defense that hasn't yielded a touchdown in three games.
The Rams seek to become the first team in 14 years to go four games in a row without yielding a touchdown when they host the New York Giants on Sunday.
If there is any intrigue in this matchup of eliminated teams, it will be whether Beckham will reach the end zone since he is quickly developing into one of the NFL's most exciting players.
Beckham caught 12 passes for 143 yards from Manning last Sunday with his first three-touchdown effort in a 24-13 home win over Washington. The rookie, who missed the first four games with a hamstring injury, has a team-high nine touchdowns and his 972 yards receiving have set a team record for a first-year player.
He has 71 catches, including 46 in his last five games with an NFL-high 62 targets in that span.
"I don't want to get his head too big right now, but he has a lot of skill," Manning said. "You hope he keeps working and grinding and doing the little things to correct. There is still room for improvement."
St. Louis (6-8) is bidding to become the first team to go four straight games without allowing a touchdown since Pittsburgh went five in a row in 2000. The Rams have never gone four straight games without yielding one.
The Rams' pass rush has produced 35 sacks in the last nine games after amassing one in the first five. Manning, set to make his 166th consecutive regular-season start, was sacked 19 times during New York's seven-game slide from Oct. 12-Nov. 30, though he has been dropped once in consecutive wins since.
"We have our work cut out for us and we are going to have do an exceptional job with our pass protection, with our recognition of blitz," Giants coach Tom Coughlin said. "Gregg Williams is the defensive coordinator, there will be a lot of pressure involved in their plan. They blitz more than anyone else in the NFL. I believe it is like 44.7 percent, so you know what to expect."
Starting running back Rashad Jennings is uncertain for the Giants (5-9) after he reinjured his ankle last weekend. Rookie Andre Williams would receive a sixth start.
St. Louis has had extra time to prepare after being eliminated with a 12-6 home loss to NFC-leading Arizona on Dec. 11. The defeat caused finger-pointing in which tight end Jared Cook said afterward that the Rams were "outcoached" and "outplayed."
Cook said the next day that he regretted those words.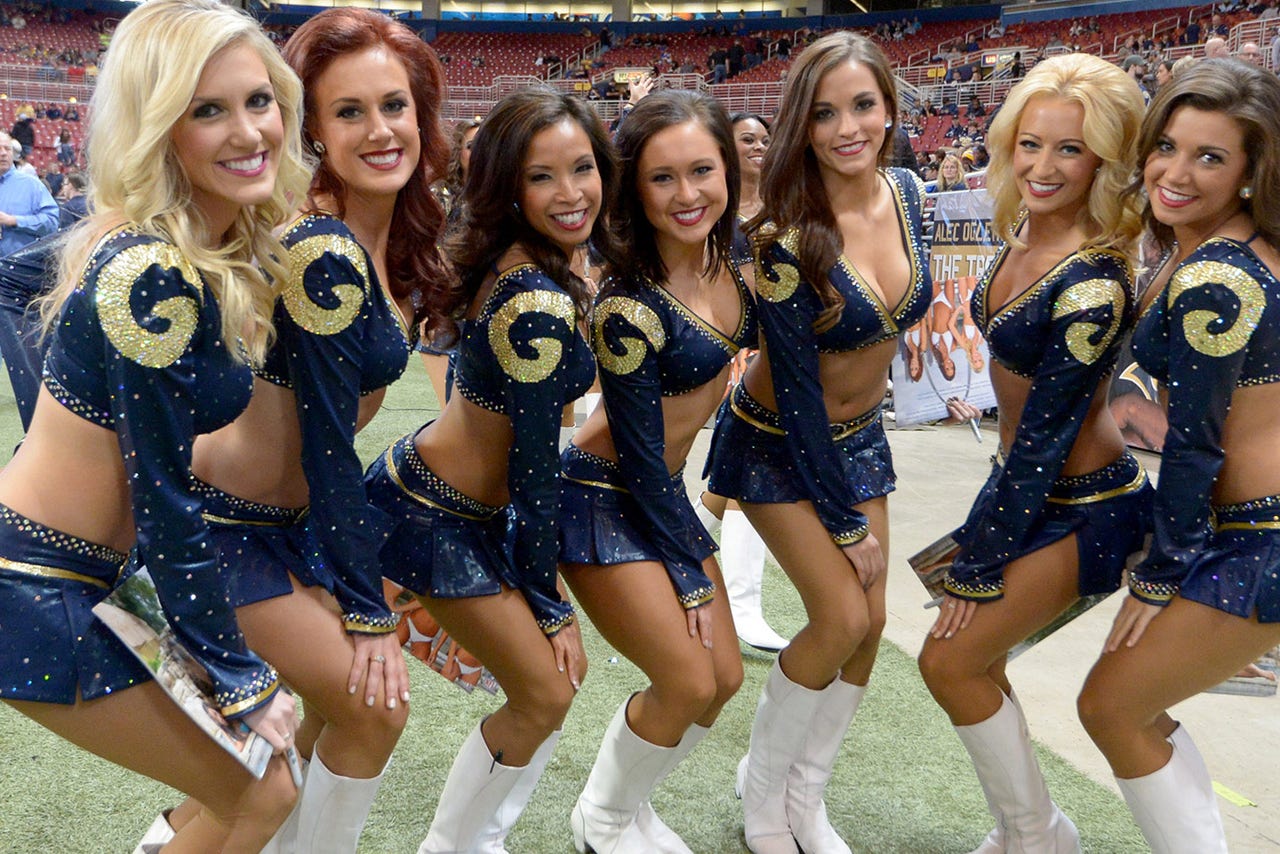 Lookin' good! Flip through our photo album of Rams cheerleaders.
"Nobody wants to be in the position we're in, nobody wants to have the record that we do," Cook said. "Our record is our record; it shouldn't have been said in the manner in which I said it."
Cook was part of an anemic offensive display in which the Rams managed 280 yards and Johnny Hekker matched a season high with eight punts.
The Rams have been hurt by injuries on their offensive line. Tackle Jake Long is out for the year with a knee injury. Left guard Rodger Saffold is at less than full strength with a nagging shoulder injury that will require offseason surgery. Injury-prone center Scott Wells is wearing a brace covering his left arm, while right guard Davin Joseph is a journeyman.
"We've got to get better at it. We need to be able to line up and say, 'Here we come. This is what we're running. Stop it,'" coach Jeff Fisher said. "We're not there yet."
The line problems will be an issue against a resurgent Giants pass rush that has produced 22 sacks in the last three weeks for a total of 41 -- fourth-best in the NFL. New York ranked 26th in this department before the outburst that included Jason Pierre-Paul and Johnathan Hankins combining for five sacks last weekend.
Watch Rams Nation and Rams 360 all season on FOX Sports Midwest. Check your local listings for air times.
New York owns the NFC's worst run defense, allowing 135.1 yards per game. St. Louis rookie Tre Mason averaged 89.5 rushing yards over a four-game stretch before being held to 33 by the Cardinals.
Coughlin and Fisher are familiar foes as division rivals from when the former coached Jacksonville and the latter was at Tennessee. Fisher is 12-7 overall against Coughlin, with five straight wins and 10 in the last 12.
"Jeff Fisher is an excellent football coach and we've played against him for many years," Coughlin said.
The Giants have taken five straight in this series.
---