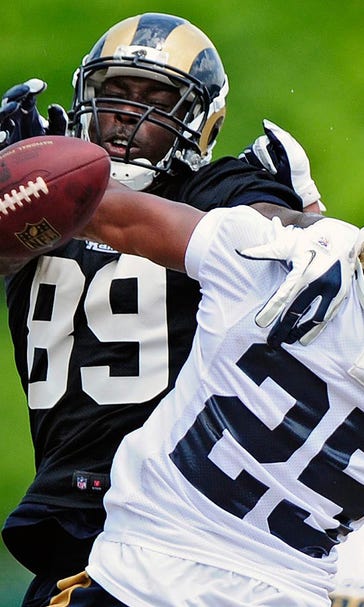 Rams beef up competition for cornerback and safety positions
July 3, 2014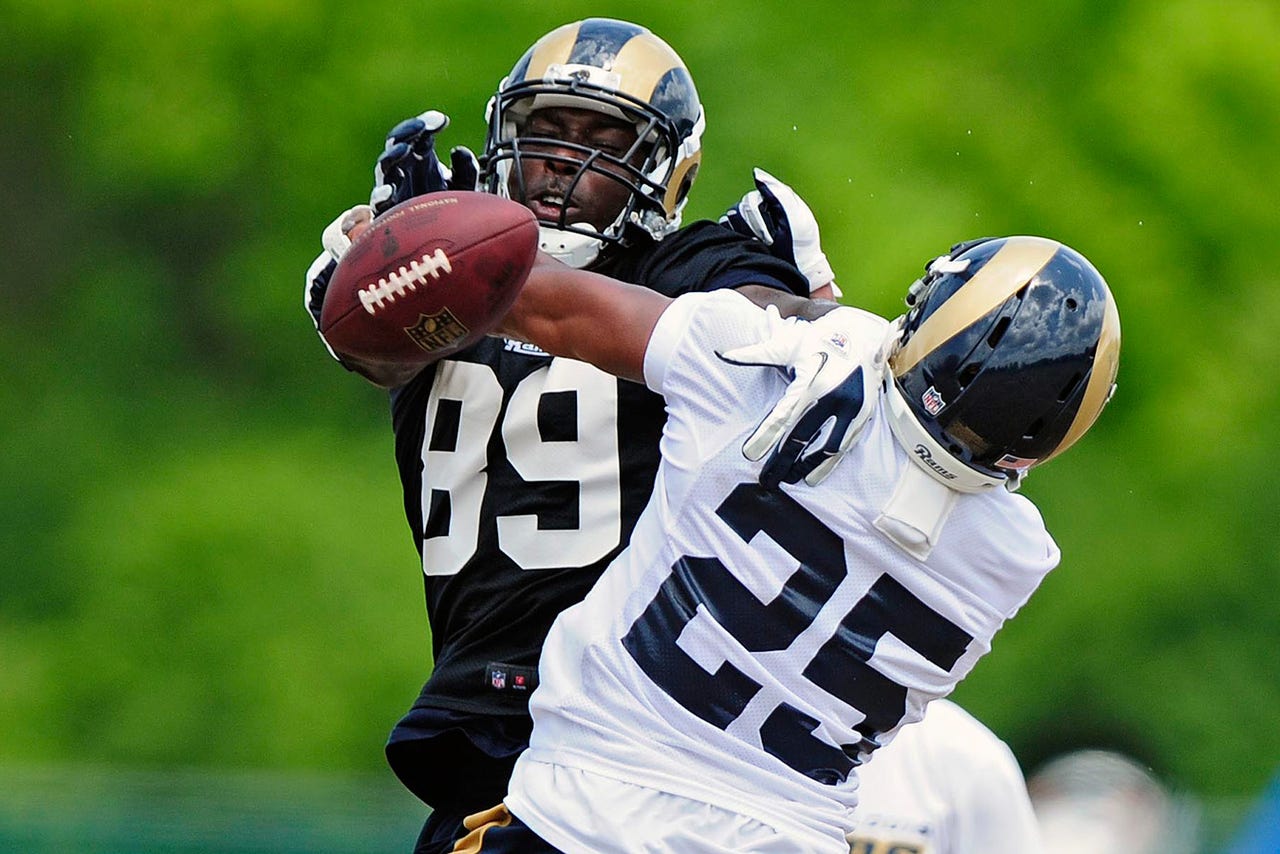 ST. LOUIS -- If there was any doubt that the Rams needed to address their secondary following last season's 7-9 campaign, they showed how important that area of their defense was during the draft.
St. Louis had 11 picks in the seven-round draft and used four on defensive backs.
"We had significant needs in the secondary," Rams coach Jeff Fisher said. "Obviously we draft two safeties and two corners."
St. Louis returned a solid group in the secondary with cornerbacks Janoris Jenkins and Trumaine Johnson, strong safety T.J. McDonald and free safety Rodney McLeod. All four are young players who are still getting better, but the Rams needed to replenish their depth at those positions after losing cornerback Cortland Finnegan and safeties Darian Stewart and Matt Giordano from the roster.
The Rams traded a fifth-round pick to move up in the second round and select Florida State cornerback Lamarcus Joyner. They picked safety Maurice Alexander, a local product who played at Utah State, in the fourth round. Then they took Missouri cornerback E.J. Gaines in the sixth round and Ohio State safety Christian Bryant in the seventh.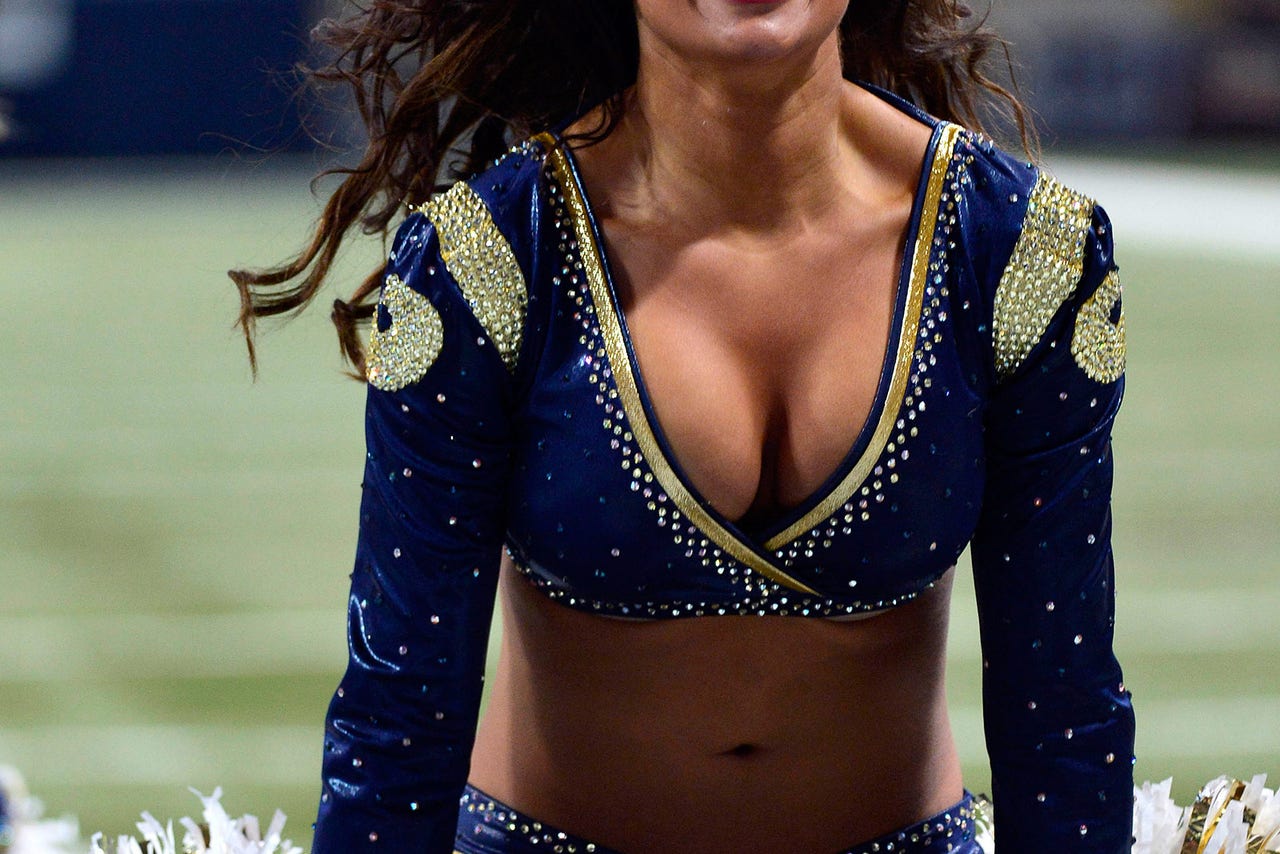 NFL CHEERLEADERS: Check out our gallery of sideline shots from around the league.
The team's new additions, along with the young core of holdovers from last season, will make the secondary one of the most intriguing areas to keep an eye on when training camp opens in a few weeks. St. Louis needs to be better in coverage this season after allowing an NFL-worst 68.1 percent completion rate and 8.06 pass yards per attempt in 2013.
The Rams have 16 defensive backs on their offseason roster, so almost half of those players will not make the cut at the conclusion of training camp. That's the kind of competition St. Louis wanted to create this offseason after releasing Finnegan and opting not to resign Stewart and Giordano.
"There's competition, but we've also lost a couple guys off last year's roster," Fisher told FOXSportsMidwest.com during OTAs. "You typically carry nine or 10 DBs, so it's going to be competitive, but that's what we wanted. We wanted to create competition. Brandon McGee is coming on in his second year already. Tru (Johnson) and Jenks (Jenkins) are in their third and they are playing right now like, at least in the offseason during OTAs, solid third-year players."
McGee, a fifth-round pick a year ago out of the University of Miami, figures to have a more prominent role in 2014 after appearing in 15 games as a reserve and special teams player his rookie season.
He will compete with Joyner for the third cornerback spot, a key position in today's NFL because of the proliferation of multiple wide receiver formations. That's also an intriguing spot in new defensive coordinator Gregg Williams' attacking scheme because that cornerback will likely get opportunities to blitz on occasion -- something that Joyner excelled at during his time with the Seminoles.
McGee had the edge over Joyner during OTAs, but that's to be expected considering McGee owns one year of NFL experience under as well as a few extra months of his first real offseason in the league. The Rams are high on Joyner, their second-round pick, so they will give him every opportunity to contribute to the defense this season.
FOX SPORTS MIDWEST GIRLS: Read their bios, check out their upcoming appearances and view their photo galleries and videos.
It's probably safe to say Jenkins, Johnson, McDonald, McLeod, McGee, Joyner and Alexander are locks to make the regular season roster, which takes up seven of the nine or 10 spots for defensive backs.
Gaines, a standout at nearby Missouri, is probably a good bet as well based on how he performed against Big 12 Conference and Southeastern Conference competition during his time with the Tigers.
Young safeties Cody Davis and Matt Daniels both have experience, with Davis appearing in 12 games last season and Daniels in two.
Two undrafted players to keep an eye on are cornerbacks Greg Reid and Marcus Roberson.
Reid is undersized (5-foot-8, 190 pounds) but made an impact at Florida State as a cornerback and punt and kickoff returner before getting kicked off the team due to off-the-field issues. He transferred to Valdosta State but then had two knee surgeries that kept him off the field in 2012 and 2013.
Roberson, a bigger option at 6-foot, 191 pounds, left the University of Florida early to enter the draft but then went undrafted despite being rated by some as an early to mid-round type talent.
The Rams need to be better defensively in 2014 if they want to break through with a winning record and playoff berth, but they won't be able to unless the young secondary improves.
You can follow Nate Latsch on Twitter at @NateLatsch or email him at natelatsch@gmail.com.
---
---