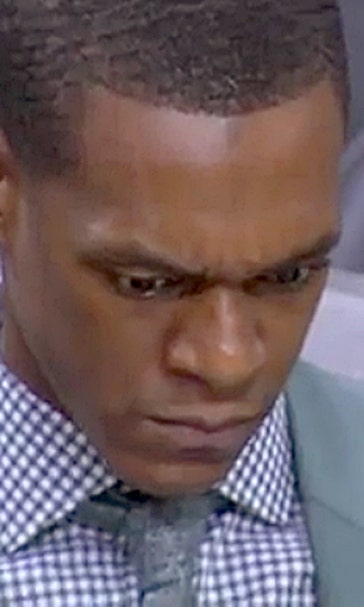 Rajon Rondo's priceless reaction to Boston's stat sheet
BY foxsports • November 20, 2013
Rajon Rondo is still recovering from a torn ACL suffered last season. But he's traveling with the team this year and doing his best to help out his guys.
His guys, however, no longer includes names like Kevin Garnett and Paul Pierce.
During Tuesday night's 109-85 loss to the Rockets, Rondo reached out and took a stat sheet. Then he looked it over a little bit. Then he made a face that looked like the face I often made when one of my high school teachers handed back a math test to me.
Then he seemed to look down the bench with a "who the heck ARE THESE GUYS" face.
The Celtics have lost four straight games and things are not looking good in Boston.
But hey, at least there will be a lot of big names in next June's draft, right? RIGHT?
---
---