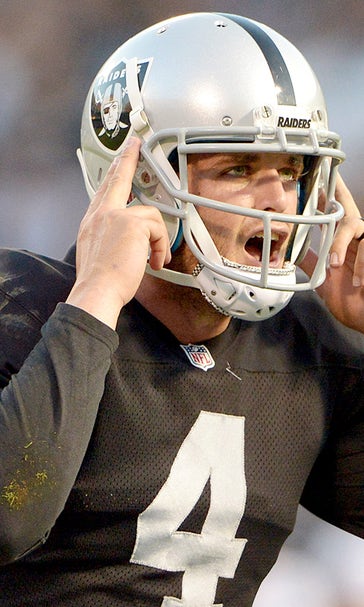 Raiders teammate compares rookie Derek Carr to Aaron Rodgers
September 3, 2014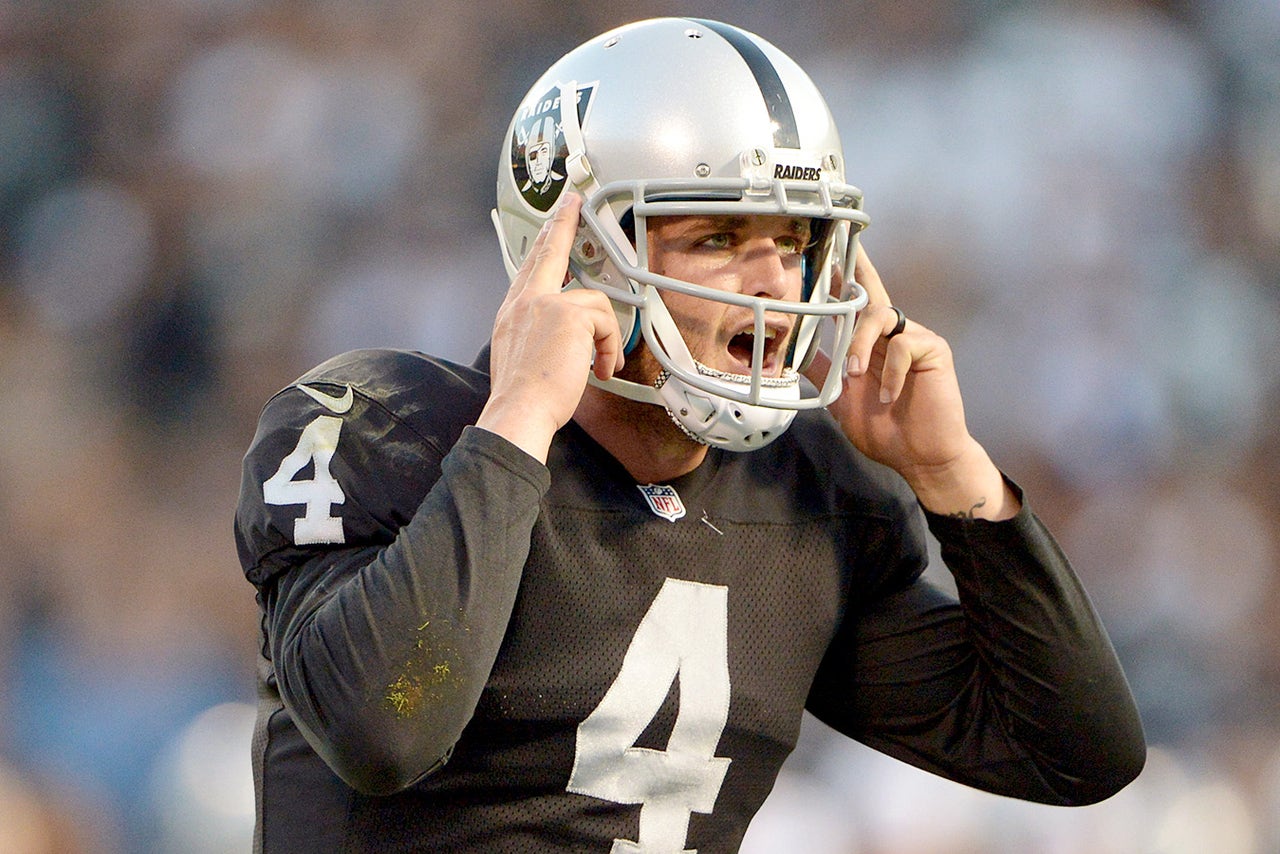 James Jones has seen and been on the receivng end of great quarterback play over the years. Having spent seven seasons in Green Bay, he caught passes from Brett Favre and Aaron Rodgers.
But it's a new day for the veteran receiver as he signed with the Raiders this offseason, a team that will feature rookie Derek Carr under center in Week 1 of the regular season. While there will undoubtedly be some growing pains for the Fresno State product, Jones sees something he recognizes. Something familiar.
"He's really calm, really cool in the pocket," Jones said in the San Francisco Chronicle. "He acts like he's been there before. I've been calling him mini A-Rod since he got here."
The "A-Rod" Jones is referring to is Rodgers, not Alex Rodriguez, of course.
That's heady praise. Carr still obviously has a lot of growing to do and will have to survive the ups and downs that come with learning to be a quarterback in the NFL, but it's nice to see that the kid's teammates have his back.
(H/T to Pro Football Talk for the story)

---