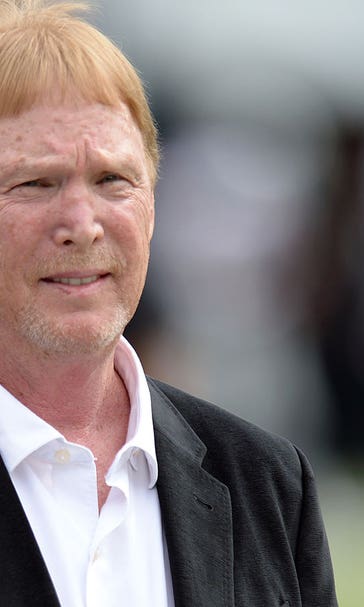 Raiders owner Mark Davis attends Oakland town hall meeting
October 30, 2015

OAKLAND, Calif. -- Raiders owner Mark Davis made a surprise appearance at an NFL-sponsored town hall meeting Thursday night and said he is still committed to keeping his team in Oakland.
Nearly 400 people filed into the downtown Paramount Theater for the scheduled three-hour event designed to give fans a chance to voice their opinions about the Raiders' potential move to Los Angeles.
Mayor Libby Schaaf and Eric Grubman, the NFL's point man on Los Angeles, also attended the meeting along with two other representatives from the league.
Davis received a standing ovation when he was introduced to the crowd. The owner initially said he wouldn't take questions, but grabbed the microphone early to address questions about his desire to keep the team in Oakland.
Specifically, fans questioned Davis' desire to remain in Northern California while at the same time working on a joint deal with the San Diego Chargers to build a $1.7 billion stadium in Carson.
"We need help from the community as well to get something that our fans in Oakland can be proud of," Davis said. "We don't have that right now and we want it. It can be done in Oakland."
This was the third of three town hall meetings held in cities where teams are seeking new stadiums. The NFL met with fans in St. Louis on Tuesday and in San Diego on Wednesday.
Unlike the meeting in San Diego when a representative from the Chargers was greeted by thunderous boos, the crowd was civil yet enthusiastic as fans -- some of them wearing face paint and others in decorative outfits -- filed to a pair of podiums to speak.
A few hecklers yelled out but were quickly quieted as Davis spoke after sitting with team president Marc Badain and listening to the comments for nearly 30 minutes.
One man in a wheelchair spoke calmly and passionately then brought the crowd to its feet again when he said, "Why can't we find the financing to keep them in the Bay Area?"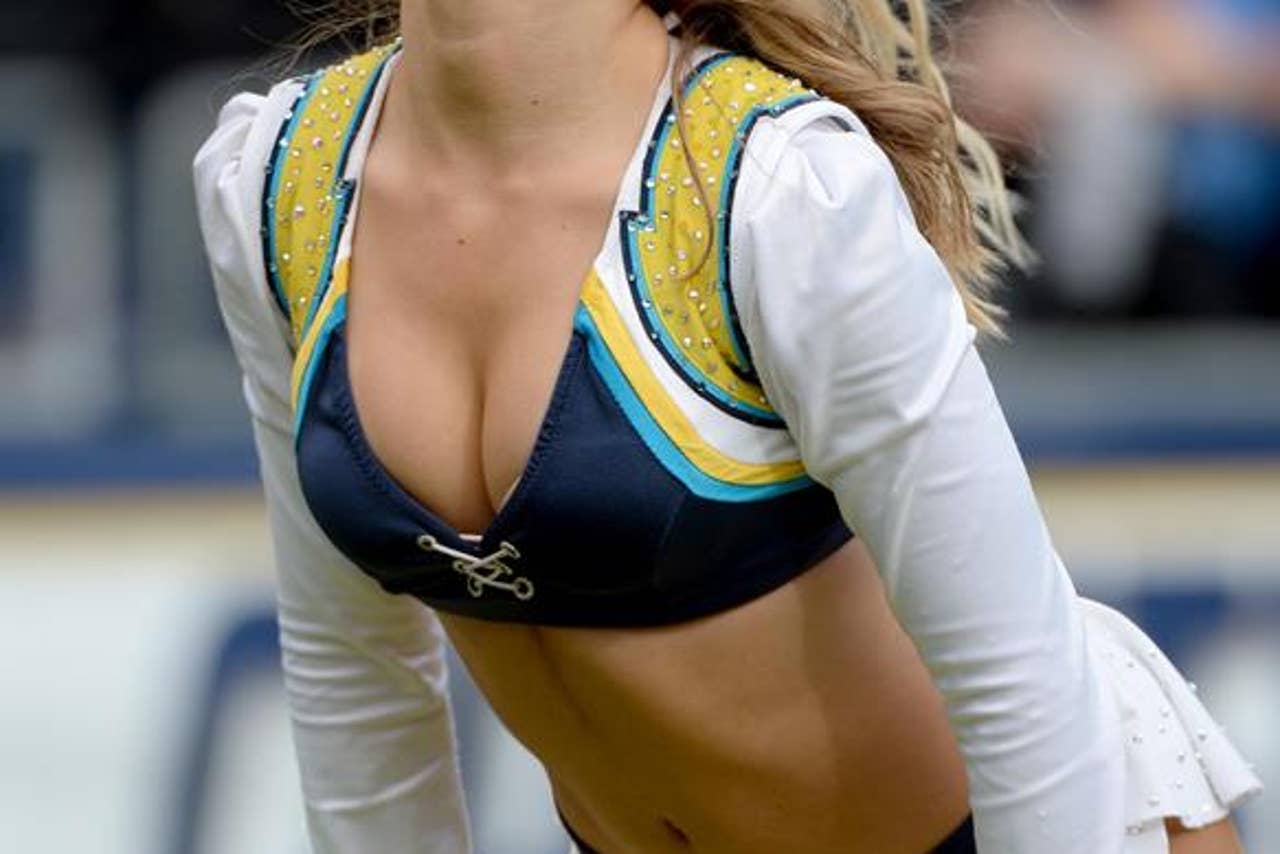 Lookin' good! Flip through our photo album of NFL cheerleaders. 
Davis, who has publicly stated his primary goal is to keep the team where it is, said the team has exhausted attempts to do just that.
"We need help from the community as well to get something that our fans in Oakland can be proud of," Davis said. "We don't have that right now and we want it. It can be done in Oakland. We've talked to three mega developers to get this going. We have been trying for at least the past six years, every day, hundreds of hours, to ty to get something done here in Oakland."
The Raiders and Chargers have been taking preliminary steps in anticipation of getting approval to move to Los Angeles. They announced plans for a joint stadium in Carson in February in response to the stated desire of St. Louis Rams owner Stan Kroenke to build a new stadium in Inglewood.
The Raiders have already set up offices in Los Angeles and are looking for additional space should they receive permission by the rest of the NFL owners to move to Southern California for a second time. Davis' father, Hall of Famer Al Davis, moved the Raiders to Los Angeles following the 1981 season before moving them back to Oakland in 1995.
"We didn't come here to offer a solution," Grubman told the crowd. "We came here to listen to you. If this were a waste of time, we wouldn't be here."
A decision which team, or which two, will be permitted to move to Los Angeles could come as early as next year.
Fans in Oakland hope it doesn't come to that and are optimistic a deal can still be done to keep the Raiders where they are.
"We're not that far off here in Oakland," said Gary Dowell of nearby San Leandro. "We're one or two pieces away from making everything fall into place. We also want the NFL to realize that you've done this before. You tried to take them to L.A. and make it work, and it didn't."
Other fans said they're empathetic to the Raiders desire to seek a new stadium. Their current stadium, the Oakland Coliseum, was built in 1966 and has been plagued by numerous plumbing and other problems over the past decade.
The Raiders are also the only NFL team currently sharing a field with a baseball team. The Oakland Athletics also play at the Coliseum.
"That whole, `It's not viable in Oakland' makes no sense," said Justaval Mendoza, who lives in Santa Rosa about an hour north of the Coliseum. "I'm not from Oakland. I come up here, I spend my money here. If the Coliseum complex was actually fixed up and we had a place to eat, we'd waste our money there too. But they don't so we drive straight into games and drive straight back."
---