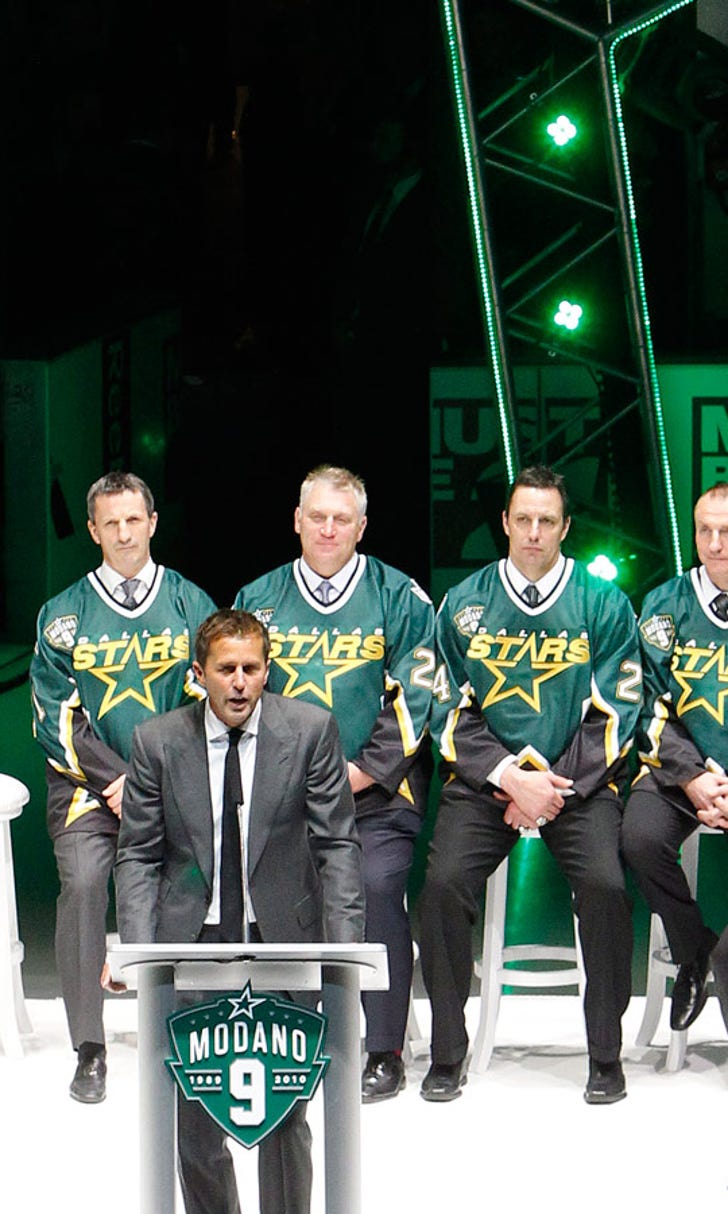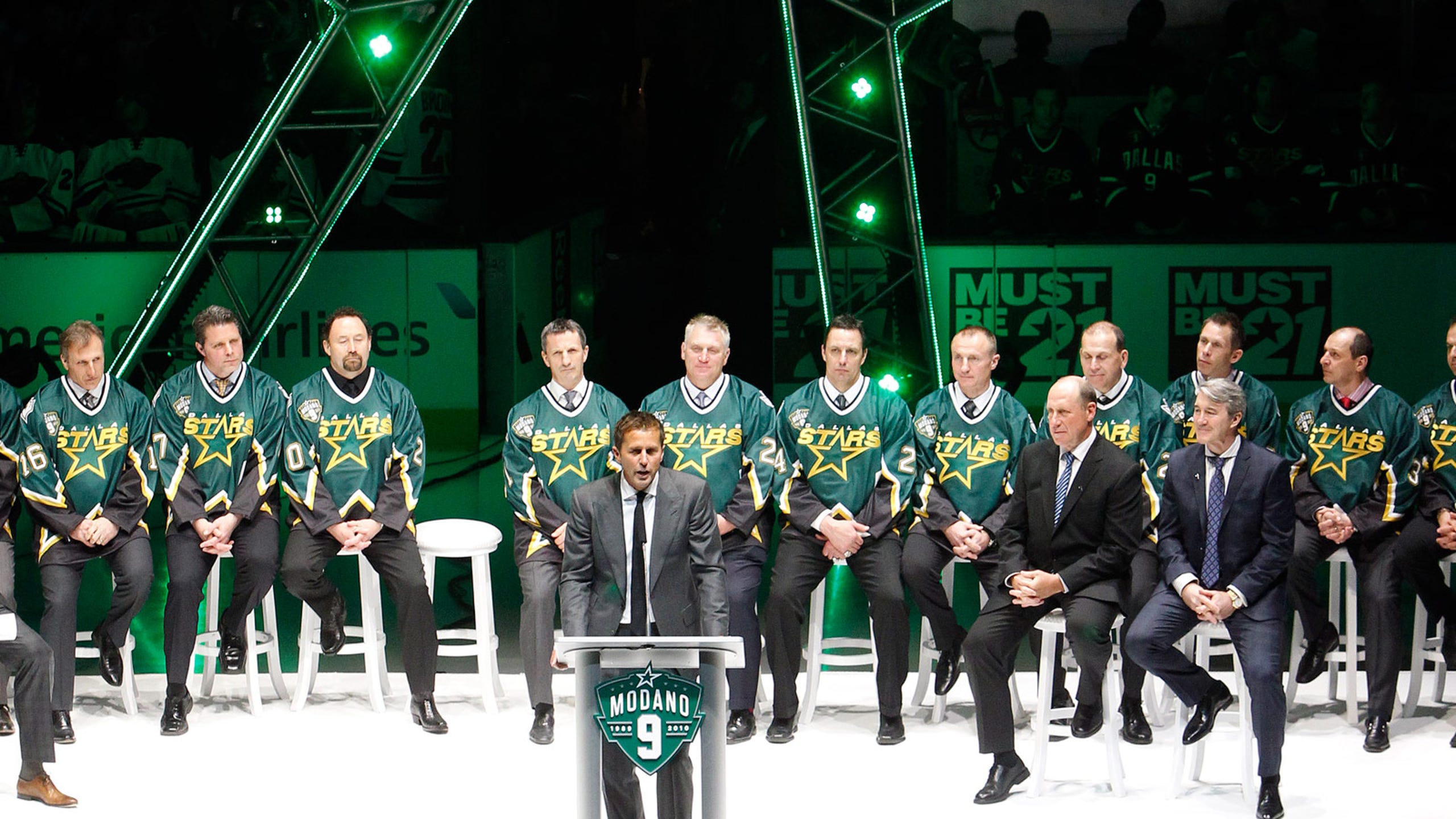 Quartet from '99 Stars feels Carbonneau, Lehtinen and Zubov should get HOF consideration
BY foxsports • November 22, 2014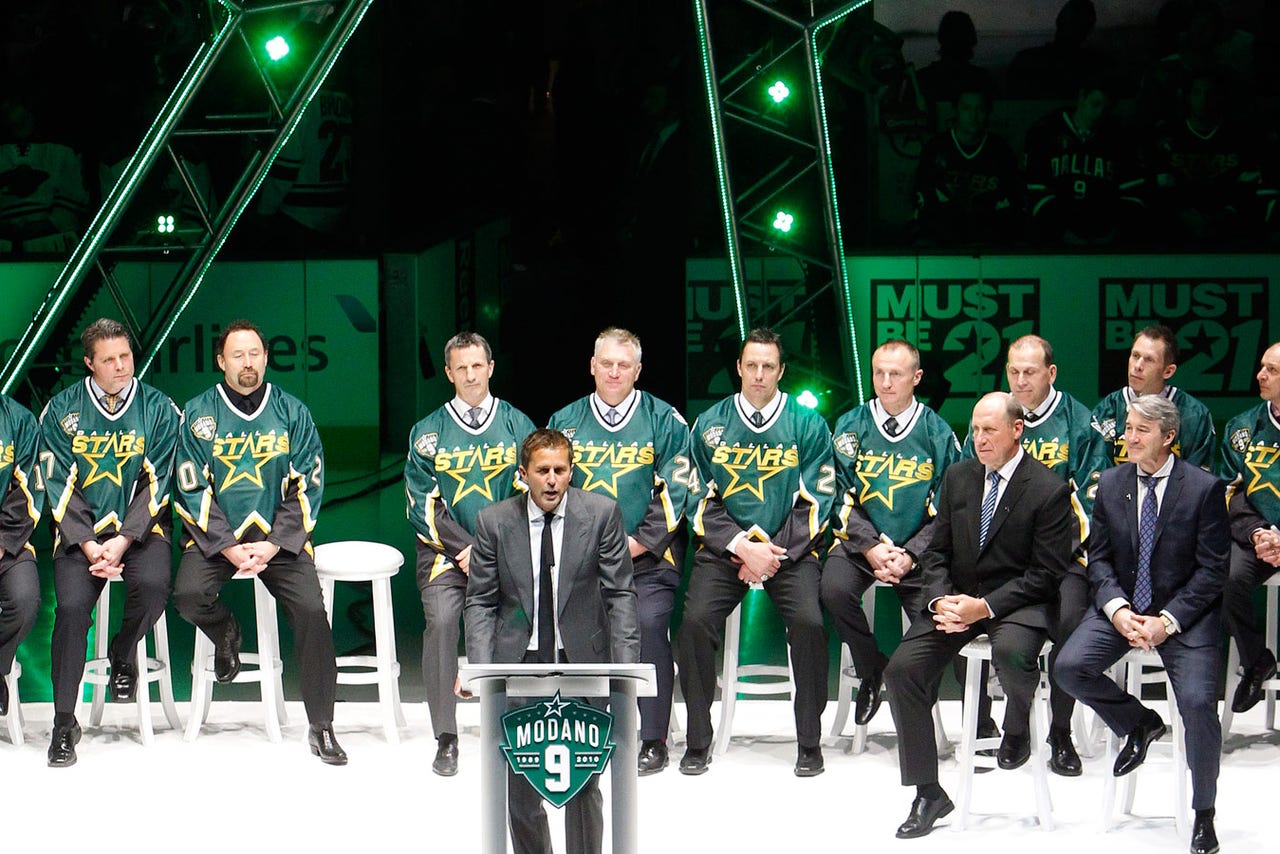 DALLAS -- With Mike Modano being inducted into the Hockey Hall of Fame earlier this week, that makes four members of the Dallas Stars' 1999 Stanley Cup championship team that have been inducted into hockey's most hallowed halls.
Prior to No. 9 going in, Eddie Belfour, Brett Hull and Joe Nieuwendyk also gained entrance. All three of Modano's former teammates were in attendance for Saturday's pregame ceremony to honor his recent induction and not surprisingly, each of them has a good idea about which of their ex-teammates from that '99 team should also get consideration to join them in the Hall.
For Hull, that man should be Guy Carbonneau.
"I think at some point they got to take a look at Guy Carbonneau and look at his body of work without the numbers and look at what he did as a defensive centerman and a leader and a Stanley Cup winner, numerous Selke Awards," Hull said. "At some point, they've got to start putting some players like Guy Carbonneau into the Hall of Fame because so what they don't have 500 goals, but without them  you don't win championships."
Belfour added the name of ex-Stars defenseman Sergei Zubov who he feels should also get a look to join the Hall.
"Well, of course Zubov. You've got to have that guy back there to be able to make things click. Of course, he did. I would think Zubie for sure," Belfour said.
Nieuwendyk went with Jere Lehtinen, who remains one of the truly unsung heroes of that magical and memorable '99 team.
"Well, I think Jere kind of falls into that category with Guy where they made a living out of winning Selke trophies and playing good defensive hockey," Nieuwendyk said. "Jere had both dimensions. He could play the other way too, so he'll probably in the International Hall of Fame, but he'd be right there for the Hockey Hall of Fame too."
Modano mentioned both Carbonneau and Lehtinen as two more than worthy candidates to one day hear their names called in Toronto.
"I think he (Lehtinen) is going to get strong debate, did a lot of good things individually and team wise," Modano said.
However, as the group's most recent inductee, he realizes that the HOF selection committee has a far from easy job.
"You look at a lot of guys that you think should be in there," Modano said. "(Mark) Recchi I thought was a strong candidate for this year and you got the Eric Lindros debate year in and year out."
MORE FROM FOX SPORTS SOUTHWEST: 
- Ranking NFL quarterback salaries
- Wake up! Athletes caught sleeping
- Best college football traditions
- Oldest player on every NBA team
---
---