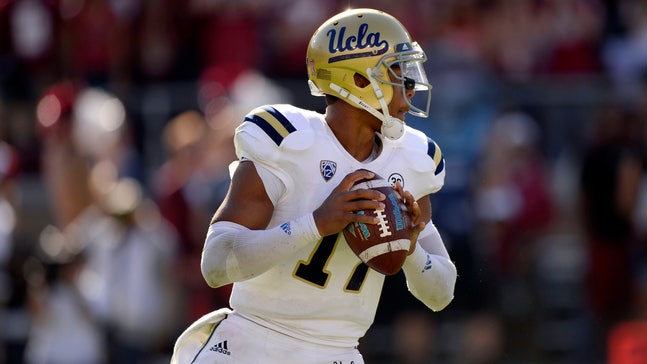 QB Hundley overshadows ILB Ryan as Packers conclude 2015 Draft
Published
May. 2, 2015 10:15 p.m. ET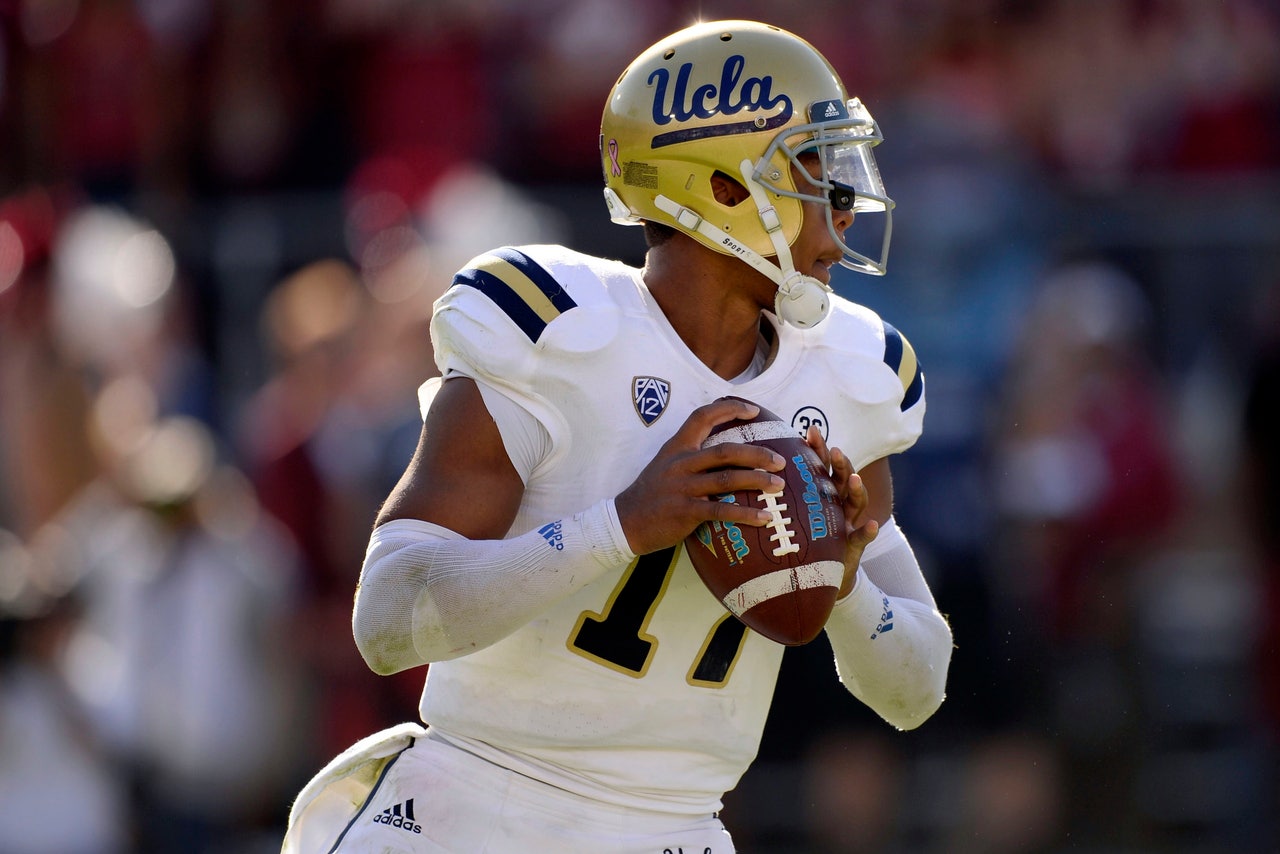 GREEN BAY, Wis. -- Drafting a quarterback is going to bring more attention than selecting players at other positions. It doesn't matter if Aaron Rodgers is the starter and coming off a second Most Valuable Player season. Nor does it matter that the Green Bay Packers' biggest positional need, inside linebacker, was addressed one round earlier. The NFL world revolves around quarterbacks.
As Mike McCarthy stood at the podium Saturday following the draft, the first six questions were about the addition of UCLA quarterback Brett Hundley.
"I like Brett Hundley," McCarthy said. "When I first met him at the Combine, I thought his interview was impressive. Obviously very athletic, tough."
Hundley was considered by many to be the third-best quarterback in the draft behind the top two overall picks, Jameis Winston and Marcus Mariota. When the Packers saw Hundley still available in the fifth round and received a call that the New England Patriots wanted to move out of the No. 147 spot, Green Bay jumped at it.
"Just to watch the way the draft unfolded and for him to still be there, we felt we were fortunate to have the opportunity to select him," McCarthy said. "I think he'll be an excellent fit in our quarterback room. You can never have enough quarterbacks."
Director of player personnel Eliot Wolf quipped that while most draft picks have a shot at starting, "this one probably doesn't."
Hundley thought he might be selected in the first round, or at least by some point in the second round. That didn't happen. It didn't happen for him in Rounds 3 or 4, either.
Hundley, who left a year of college eligibility to declare for the draft, will now be stuck behind a star 31-year-old quarterback in Rodgers, who's in his prime. But as Hundley addressed his free-fall down the board and the situation he ended up in, the excitement in his voice was evident. He wasn't worrying too much about the what-ifs.
"It's a blessing in disguise," Hundley said. "I have a chip on my shoulder, and I'm coming in to work and that's what it comes down to. I'm just coming in, I've got my opportunity, that's the way I look at it. It's a blessing in disguise. I'm where I'm supposed to be, and I know when I get there I'm going to continue to work and do what I've always done."
The only way Hundley ever plays a regular-season snap for the Packers in the foreseeable future is if Rodgers gets injured. But even before Hundley could get to that point, he'll have to beat out Scott Tolzien, who's entering his third year in the organization and was given $1.35 million to stay in Green Bay for 2015.
"I know (Rodgers) still has a lot of years to play, but my job as a quarterback is to go in and compete," Hundley said. "Just play football and learn as much as possible. So that's what I'm going to do."
Meanwhile, a player drafted 18 spots before Hundley should have every opportunity to become a Day 1 starter for the Packers. That's Michigan inside linebacker Jake Ryan.
Though Green Bay didn't end up with one of the draft's more heralded inside linebackers, Ryan had 112 tackles, 14 tackles for loss, two sacks, two forced fumbles and one interception as a senior. His leadership qualities are apparent as a two-year team captain, too, while also being named an All-Big Ten first-team selection.
"I'm not going to get into specific names but, yeah, we had Jake rated pretty high," Wolf said when discussing the inside linebackers in this year's class.
Wolf mentioned Ryan's "instincts" on multiple occasions.
"He can get through traffic, he can make plays on the outside, he can penetrate and make plays on the inside run," Wolf said. "Pretty good in coverage, kind of an all-around guy that we felt adds really good value to our team."
McCarthy praised the consistency of Ryan.
"He definitely fits what you look for in the core of your football team," McCarthy said. "A young man that has the reputation of being the same guy every single day. I think he has the ability to play on all four downs. I think that's the highest compliment you can give to a player."
After making the trade for Hundley, the Packers had to wait around for 40 picks to pass. But once Green Bay was on the clock again, it had three selections to make in a span of eight picks.
First, the Packers might have found the future replacement for John Kuhn by taking Oklahoma fullback Aaron Ripkowski at No. 206 in the sixth round.
"We like what we saw on tape," Thompson said of Ripkowski. "He had a good Pro Day, so that was encouraging. We brought him in for a visit. A very sharp young man. . . . We thought he was a pretty functional blocker, a square guy that stays on his feet. We think he can be an effective player in the role we're going to try to use him."
Next, Green Bay added a defensive lineman in Christian Ringo who put up some of the nation's best statistics last season. In Ringo's senior season at Louisiana-Lafayette, he had 11.5 sacks and 20.5 tackles for loss.
"I don't like to compare people because I think it's unfair, but Mike Daniels' name was thrown around, and that's obviously a comparison that you definitely would love to have as a young player," McCarthy said of Ringo.
Lastly, the Packers might have gotten one of the steals of the draft in tight end Kennard Backman. Analysis website ProFootballFocus gave Backman the No. 2 overall production grade among draft-eligible tight ends.
"We like his speed," Thompson said of Backman. "He's an athletic-type, basketball-looking guy that we think is a pretty good football player."
With Green Bay's seventh-round pick being shipped out in order to get Hundley, the Packers concluded the 2015 draft having added eight new pieces to a team that was minutes away from the Super Bowl.
Thompson is a firm believer that it takes three years to truly evaluate a draft class, so we might not know until 2018 how many of these players panned out. But for now, Thompson is optimistic.
"On a big-picture thing, I thought it went pretty good," Thompson said. "You always kind of walk away and wondered if you did the right thing, but I do a lot of praying, so I hope that helps."
Follow Paul Imig on Twitter
---
---