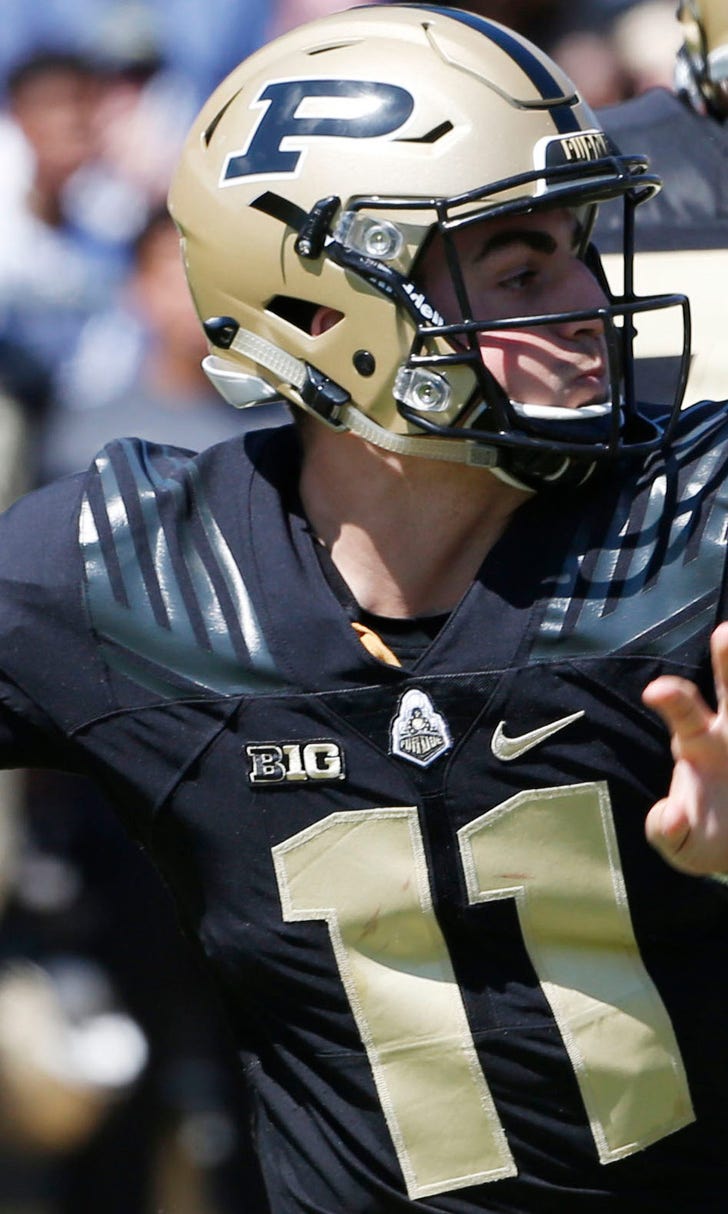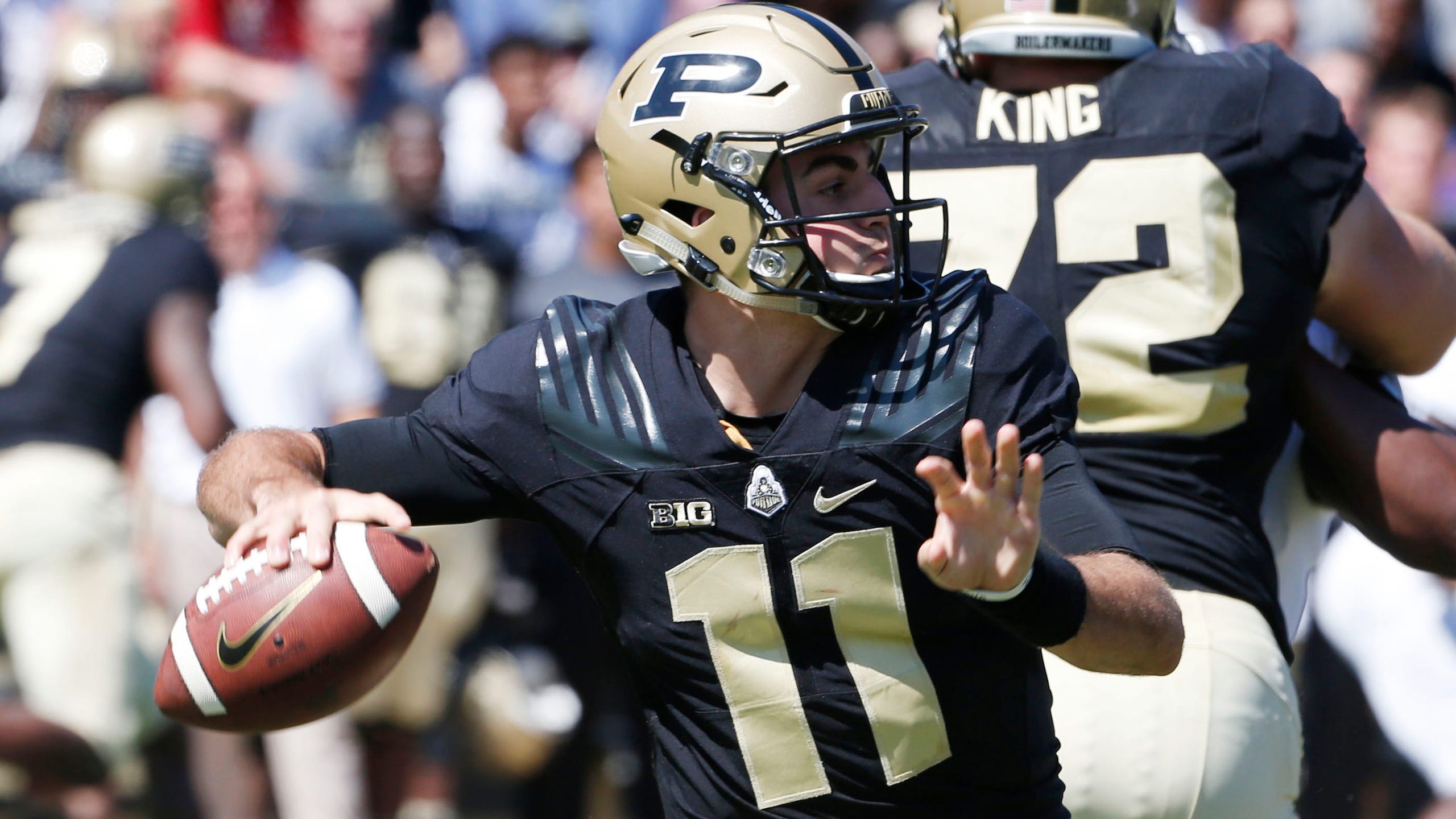 Purdue seeks to maintain offensive balance against Cincinnati
BY foxsports • September 9, 2016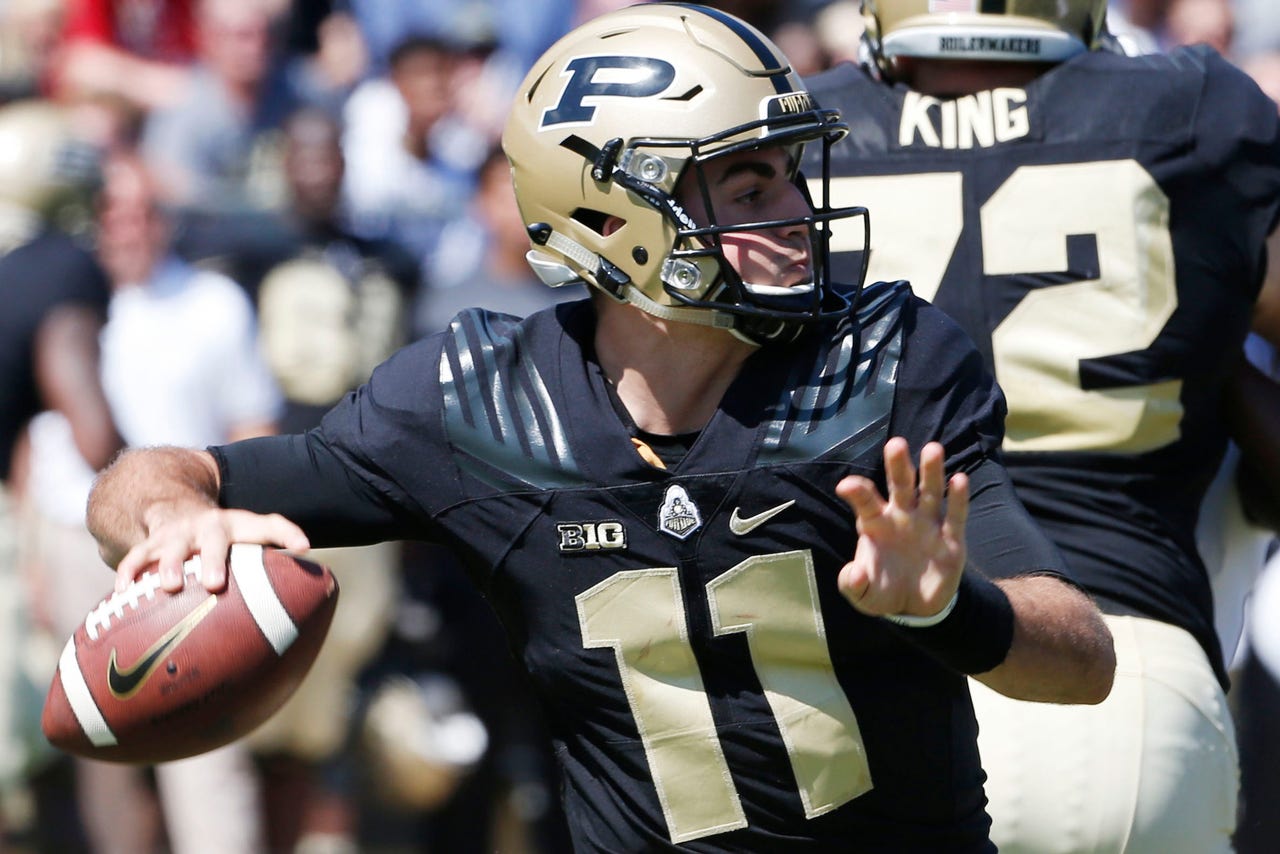 Purdue's balancing act made a good first impression.
Now the Boilermakers are looking to keep everything in sync.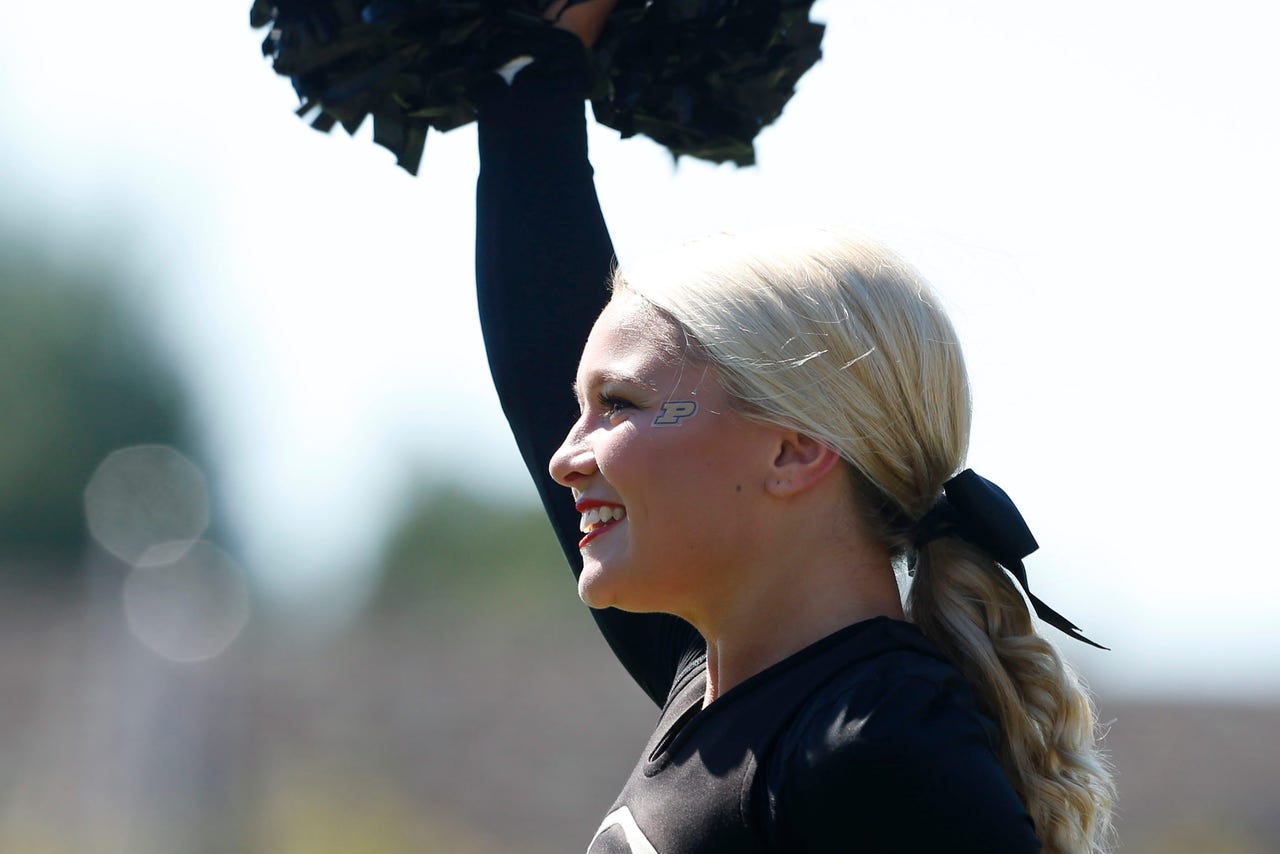 View from the sidelines: College football cheerleaders 2016.
One week after nine different receivers caught passes in a win against Eastern Kentucky and Purdue had an almost perfect 50-50 split between yards rushing and passing, it will get a chance to see how well the new, simplified offense does against a stronger opponent in Cincinnati.
"If we're able to run the ball for 250 yards, that's a lot of rushing yards. But if you also can spread it around and throw it, it keeps people off balance," coach Darrell Hazell said. "As much balanced offense as we can play, we'll keep (opponents) off balance."
It seems like a strange notion at a school dubbed the Cradle of Quarterbacks. But times are a-changin' at Purdue (1-0).
Sophomore quarterback David Blough knows he'll be more efficient with a little help from friends such as running back Markell Jones.
A year ago, Jones rushed for 845 yards and 10 touchdowns as a freshman. He inherited the feature back job when D.J. Knox tore the ACL in his left knee during April's spring game and so far, he's been a hit.
He ran 24 times for 145 yards and one touchdown and caught four passes for 24 yards, wearing out the Eastern Kentucky defense. This week, he faces a Cincinnati defense that held Tennessee-Martin to seven points and 3.6 yards per carry.
Coach Tommy Tuberville knows it will be a lot tougher for Cincinnati (1-0) to keep up with Jones.
"They have an experienced quarterback and a very good running back. Their offensive line is bigger and stronger than almost any team we will see. And their receivers have good speed," Tuberville said. "It's a typical Big Ten team in that they line up and try to run the ball. It's going to be a real challenge for us."
Blough's challenge will be replicating last week's numbers -- and coming up with another win.
But with Jones leading the way, Blough has already become a big believer in what the Boilermakers are capable of this season.
"I remember coming off the field after the first quarter and telling guys that we have a superstar running back," Blough said, reflecting on last week's victory. "We're going to feed him. He is a workhorse for us."
Here are some other things to watch Saturday:
STAYING POSITIVE: Hazell constantly addresses the need to avoid self-inflicted problems, and it's starting to pay dividends. Purdue ran 83 plays against Eastern Kentucky -- and none went for negative yards. In addition, the Boilermakers committed only two penalties in Week 1, tied for the fewest in the nation.
ROAD TROUBLE: Cincinnati beat Purdue 42-7 in its 2013 home opener, which was Hazell's first game as coach. Hitting the road against the Midwest's top conference has been a little more rugged for the Bearcats. Cincinnati hasn't won at a Big Ten school since 1959, when it won at Indiana. Since then, the Bearcats are 0-11. Tuberville doesn't mind the trip.
"It's part of what makes college football fun," Tuberville said. He just wants to rewrite the ending.
GOING FOR 600: The Boilermakers need one more win to become the 10th Big Ten school with 600. Currently, the Boilermakers are 599-545-48. A win Saturday also would give Purdue its first two-game streak under Hazell, and its first 2-0 start since 2007.
WELCOME BACK: Purdue's defense should get a boost this week with the anticipated return of cornerback Da'Wan Hunte. After missing last week's game with a sprained ankle, he's listed as probable this week. Defensive end Austin Larkin, the nephew of baseball Hall of Famer Barry Larkin, also missed last week's game after injuring his ankle in practice and could be a game-time decision this week.
---
---