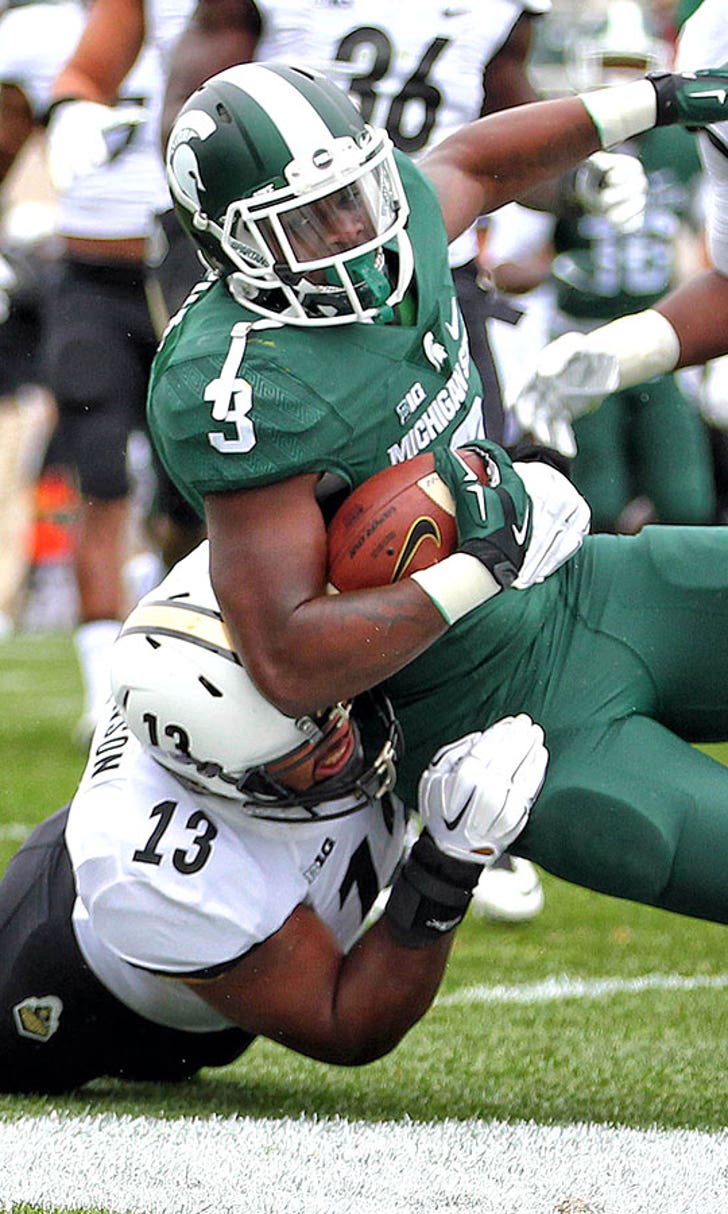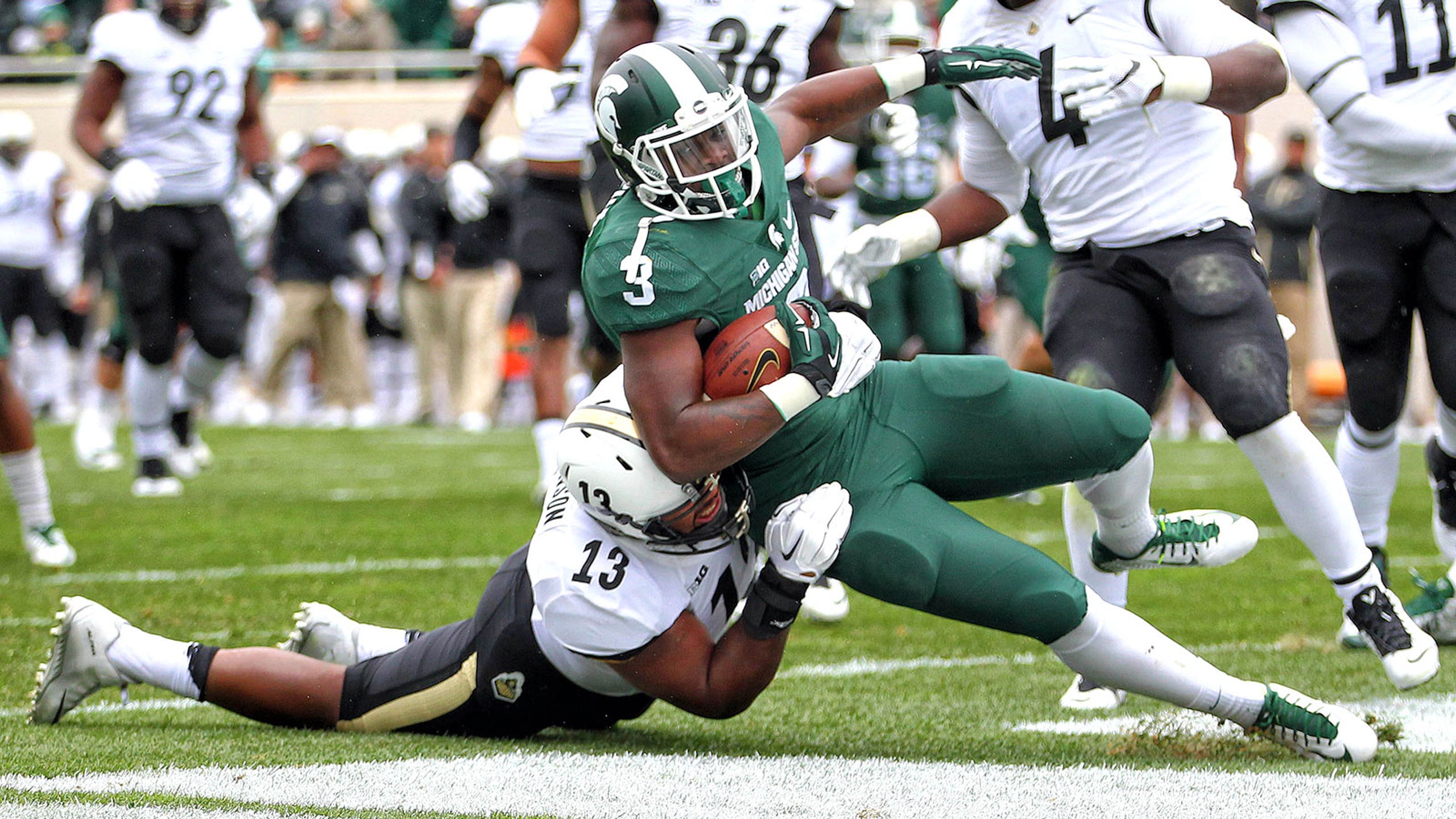 Purdue DE Robinson (Glenn II's son) is coming into his own
BY foxsports • September 7, 2016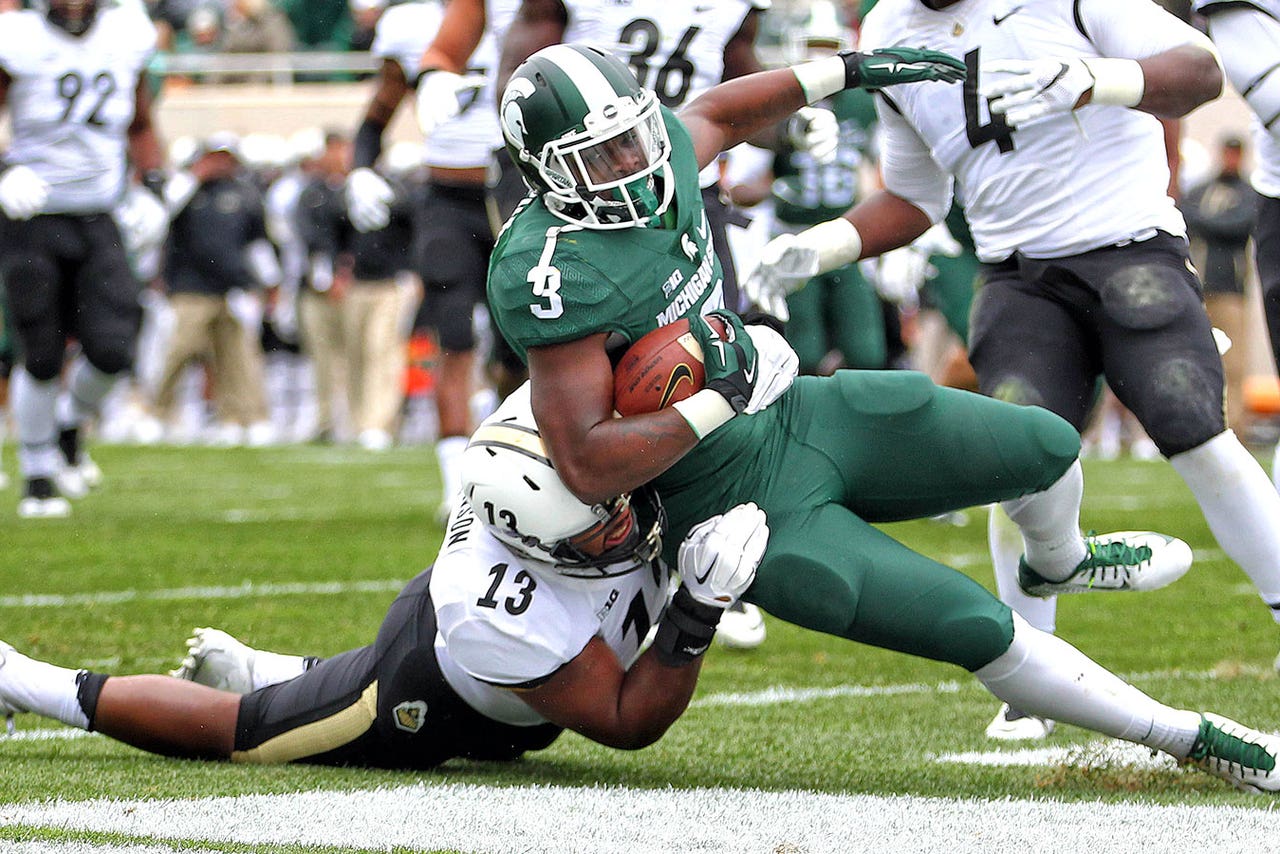 WEST LAFAYETTE, Ind. -- Purdue fans were thrilled when the latest Robinson decided to enroll. Now they have something to cheer about for Gelen Robinson, who is brimming with confidence after the season-opening win over Eastern Kentucky.
Robinson was thrust into a starting role at defensive end after Austin Larkin injured an ankle in practice, and his 78-yard interception return for a touchdown gave the Boilermakers an early 21-0 lead. It also gave Robinson a much-needed confidence boost after starting August as a third-teamer.
"Considering I played a lot last year and was primarily one of the starting defensive linemen, it was a little bit challenging, but at the same time, it's all about competition," Robinson said. "Anything that will help this team win is what the coaches are going to do. If that means putting someone in front of me, that's what it takes. It was a humbling experience. Now, I'm ready to keep moving through the season."
The junior's family tree is well known. His father, Glenn Robinson II, was an All-American basketball player at Purdue and the No. 1 overall pick in the NBA draft. Older brother Glenn Robinson III was a collegiate standout at Michigan and now plays in the NBA.
As a freshman, Gelen Robinson made only 20 tackles in 11 games. He was suspended for the first two games of the 2015 season after a drunken-driving arrest and while he made seven starts, he often was inconsistent and made only 32 tackles. He spent August watching Larkin, the nephew of former major league star Barry Larkin, earn the starting spot.
Purdue coach Darrell Hazell said Robinson's TD is an example of his potential.
"To me, it was an awareness play," Hazell said. "He saw the wideout on a reverse, and at that point some football instincts kicked in. On a (throw-back) play like that, you always worry about a big man making the catch. Then, he did a good job finishing."
Hazell is well aware of the expectations fans have for the son of one of the most celebrated athletes in Boilermaker history.
"I'm sure the expectations in his own mind -- let alone everyone else's mind -- are way up there," Hazell said. "Sometimes, it takes a little bit longer to get those roles, which he is now coming into. It's got to be hard for him when he sees his brother and sees his father and wants to see the same productivity out of himself. He is coming. We like where he is right now."
Purdue will attempt to improve to 2-0 for the first time since 2007 when Cincinnati (1-0) visits on Saturday.
NOTES: Larkin, who was in a walking boot until Monday night, hopes to play against Cincinnati, but Hazell said Tuesday it will depend on how he practices this week. ... Starting cornerback Da'Wan Hunte, who missed the Eastern Kentucky game with an ankle sprain, is probable for Saturday's game. Junior cornerback Kamal Hardy suffered a separated shoulder in the second half Saturday and will miss at least two weeks ... Since winning at Indiana in 1957, Cincinnati is 0-11 on the road against current Big Ten Conference members.
---
---