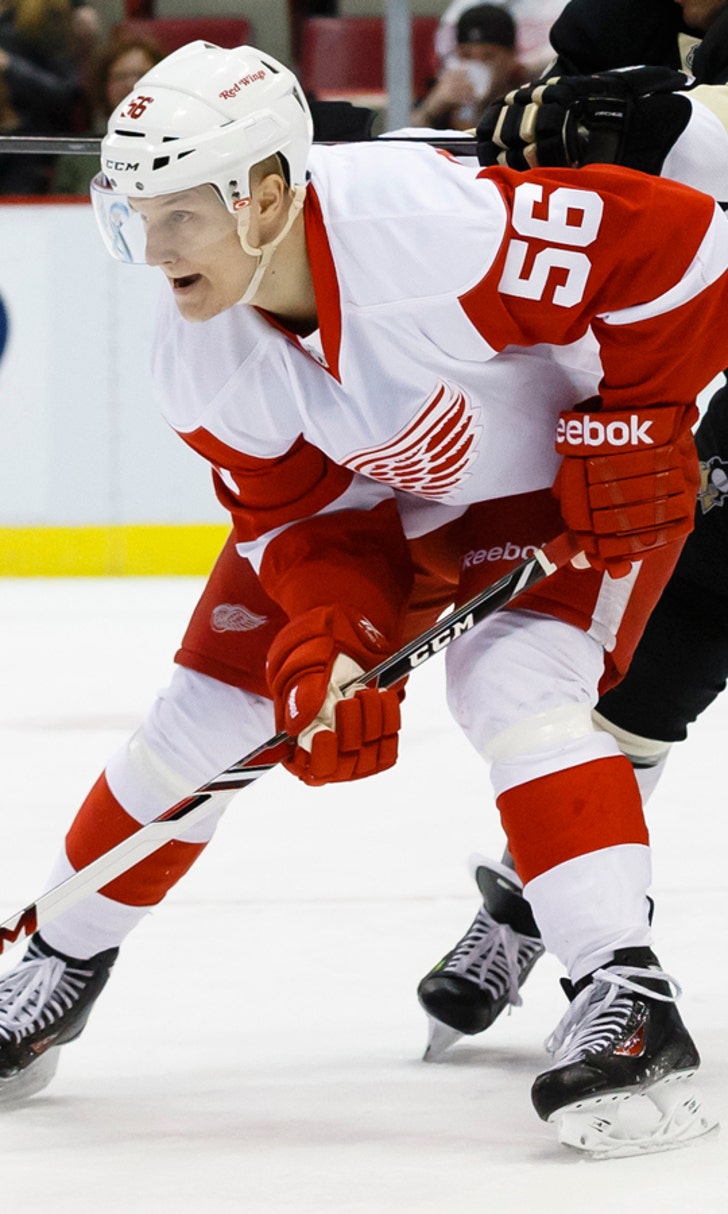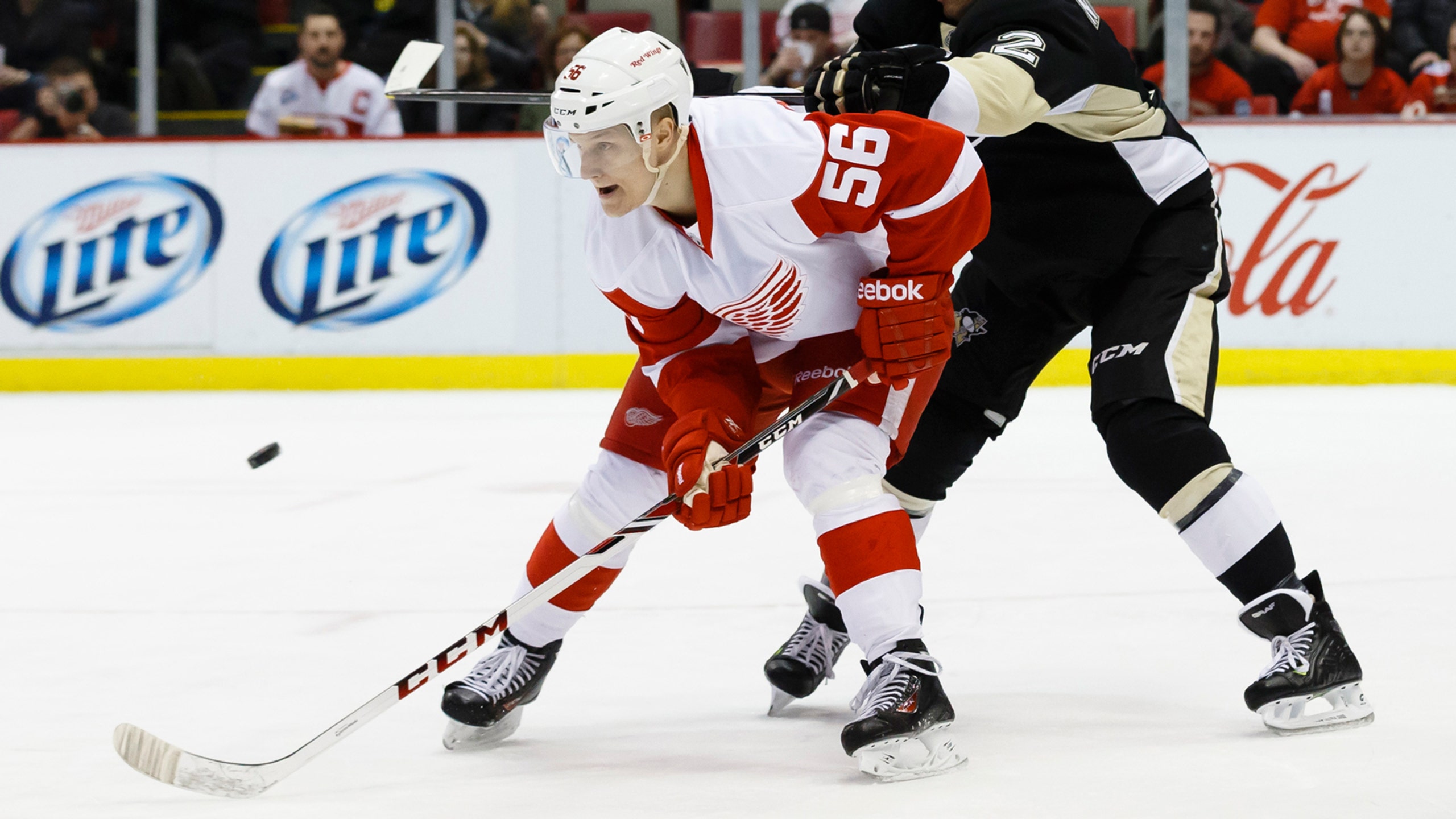 Pulkkinen gets another shot with Red Wings
BY foxsports • January 9, 2015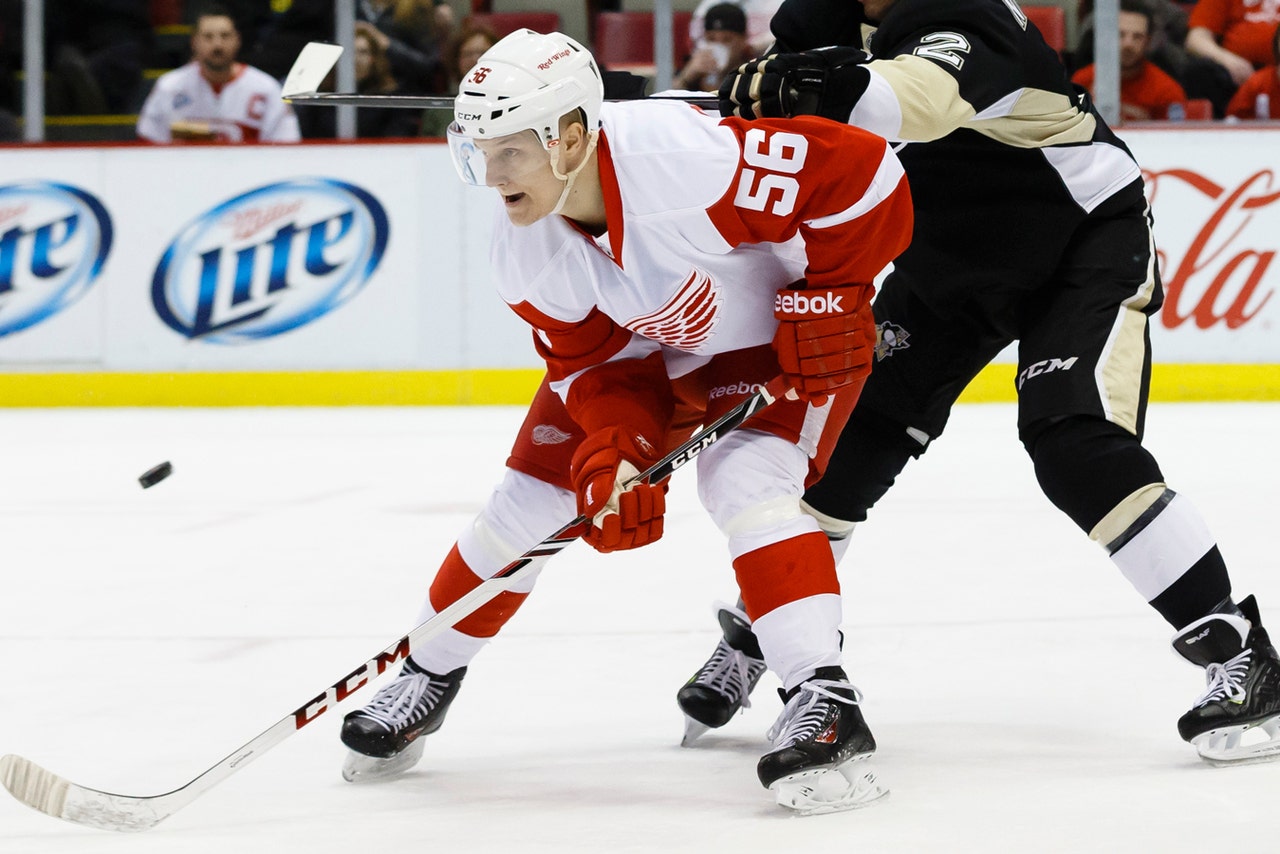 TAYLOR, MICH. -- With the Red Wings down a couple of players, Teemu Pulkkinen will get another shot in the NHL.
Pulkkinen, who turned 23 Jan. 2, has been red-hot with the Grand Rapids (AHL) Griffins, scoring in a franchise record-tying eight games and leading the AHL with 20 goals.
"I'm just going to put him on (Riley) Sheahan's line and hopefully he shoots it every time he touches it," Wings coach Mike Babcock said following the team's practice at the Taylor Sportsplex.
Pulkkinen played in three games with the injury-depleted Wings last season.
"I feel good and I felt good last year too in Grand Rapids and I'm feeling good to play there at the moment," Pulkkinen said. "But of course you want to play in the NHL and I'll get my chance so I just have to play hard."
His brief time with the Wings last year will help Pulkkinen now that he has another opportunity.
"It was nice so I know what's going on," Pulkkinen said. "Now I just have to keep working and we'll see how it goes Saturday. I gotta work hard and skate hard and try to do my own things like what I do in Grand Rapids, shoot the puck and like play hard."
Babcock had Pulkkinen on a line with Sheahan and Drew Miller in Friday's practice.
Sheahan said Pulkkinen does not need much help adjusting to the NHL level.
"I think for him he's just got to play his game," Sheahan said. "I think he'll be playing with me and Millsie. I think we're just going to try and get him the puck and he can get that shot away of his. He's got an unbelievable shot. He's a great skater. I think just for him it's confidence and just coming out and playing his game."
The Wings are looking forward to seeing Pulkkinen again.
"Obviously he has a real good shot," Wings captain Henrik Zetterberg said. "But also he's good at finding the open ice to be able to receive passes. He doesn't need much. It's almost like Brett Hull in a way. He doesn't need a lot of room to get a shot off. It's going to be interesting to see what he can do. Obviously he's done a real good job down in Grand Rapids and looking forward to having him around with us."
It's not the first time that Pulkkinen's shot has been compared to Hull's.
Pulkkinen has never met Hull but he has heard the comparison, which he said makes him feel good. 
It's a skill he has been honing since he was young.
"Just since I was a little kid I had fun with my friends going out to shoot pucks, play different games," Pulkkinen said. "I enjoy shooting and I've been practicing that since I was a little kid."
Pulkkinen has 125 shots on goal, more than any other Griffin. Landon Ferraro is second with 109.
The AHL's leading scorer, Manchester's Brian O'Neill, who has 43 points (10 goals) in 36 games, has taken 90 shots.
Pulkkinen knows that's what the Wings want from him.
"Just like play good two-way and they want me to shoot," Pulkkinen said. "Of course I want to score goals and I'm feeling good right now. If I get the chance to shoot I will shoot for sure."
---