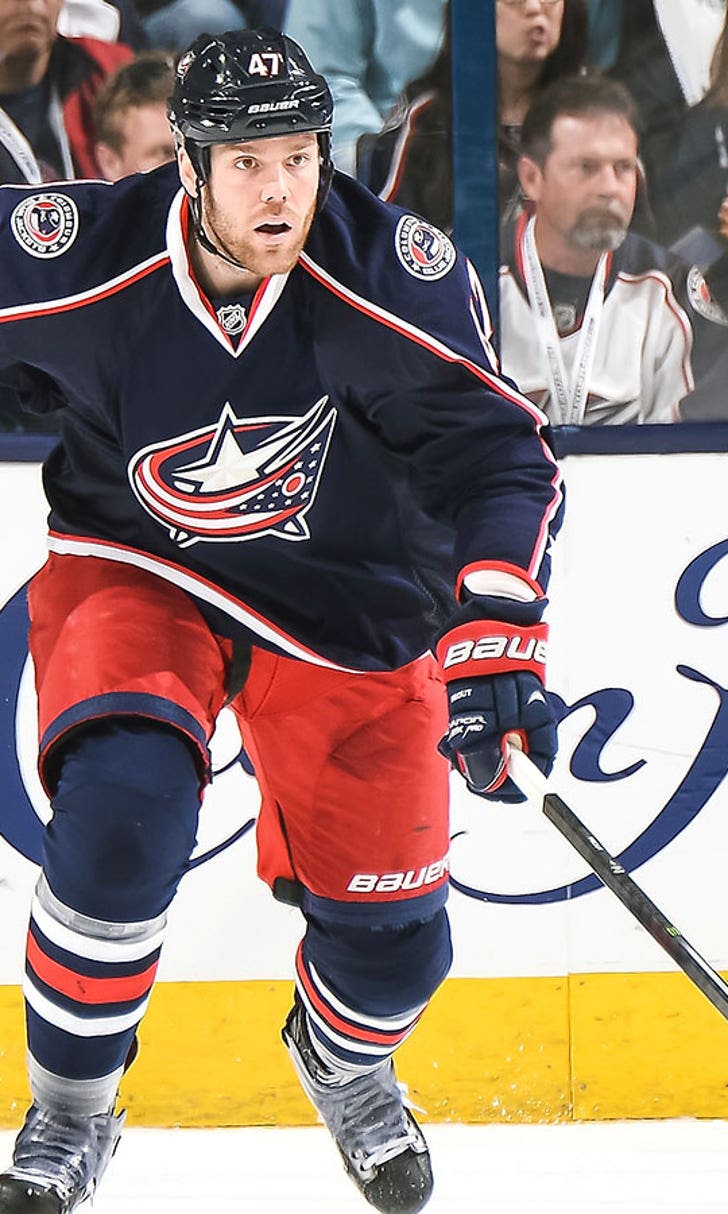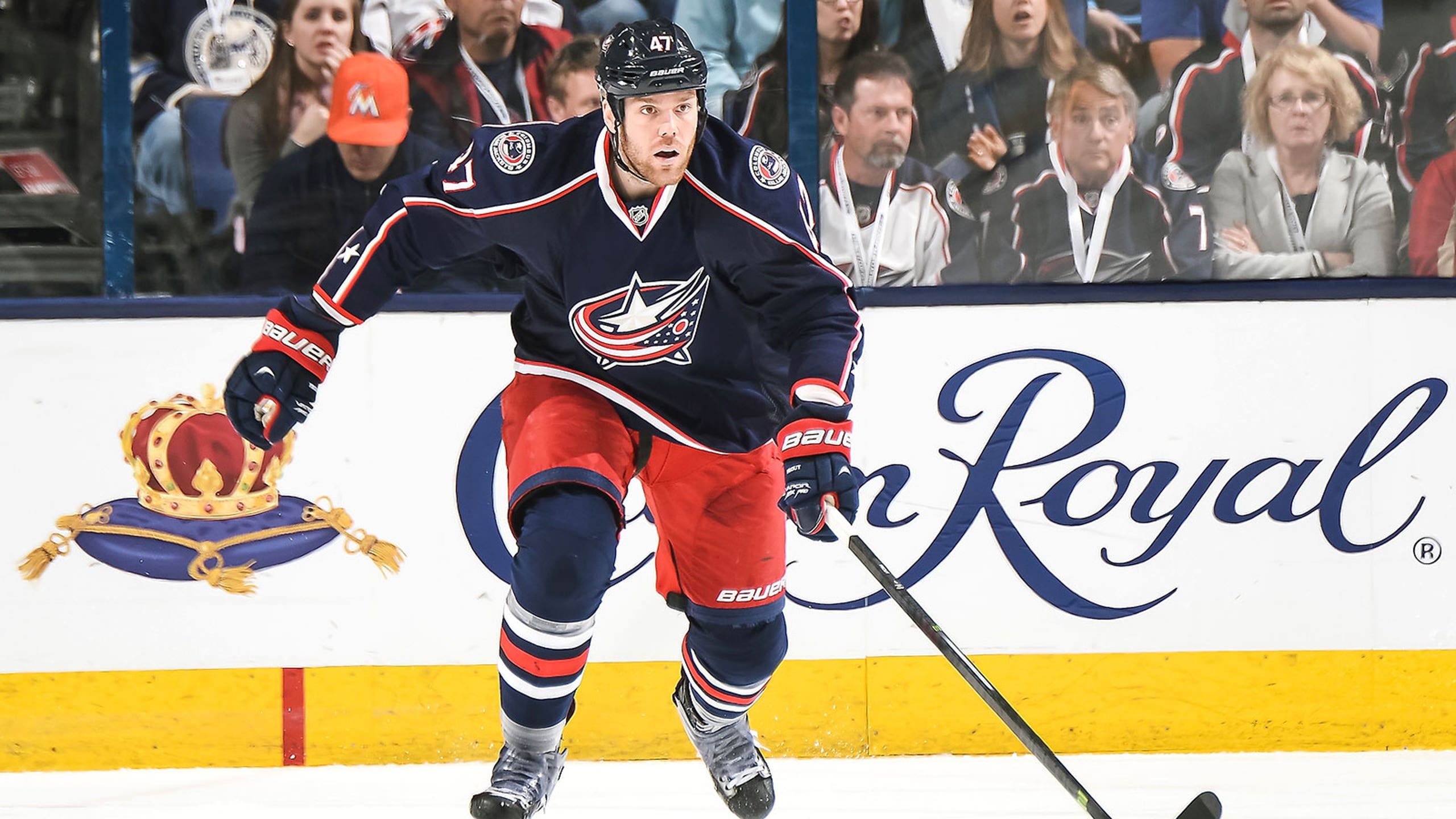 Prout believes simplicity one key to building success for Jackets
BY foxsports • November 19, 2014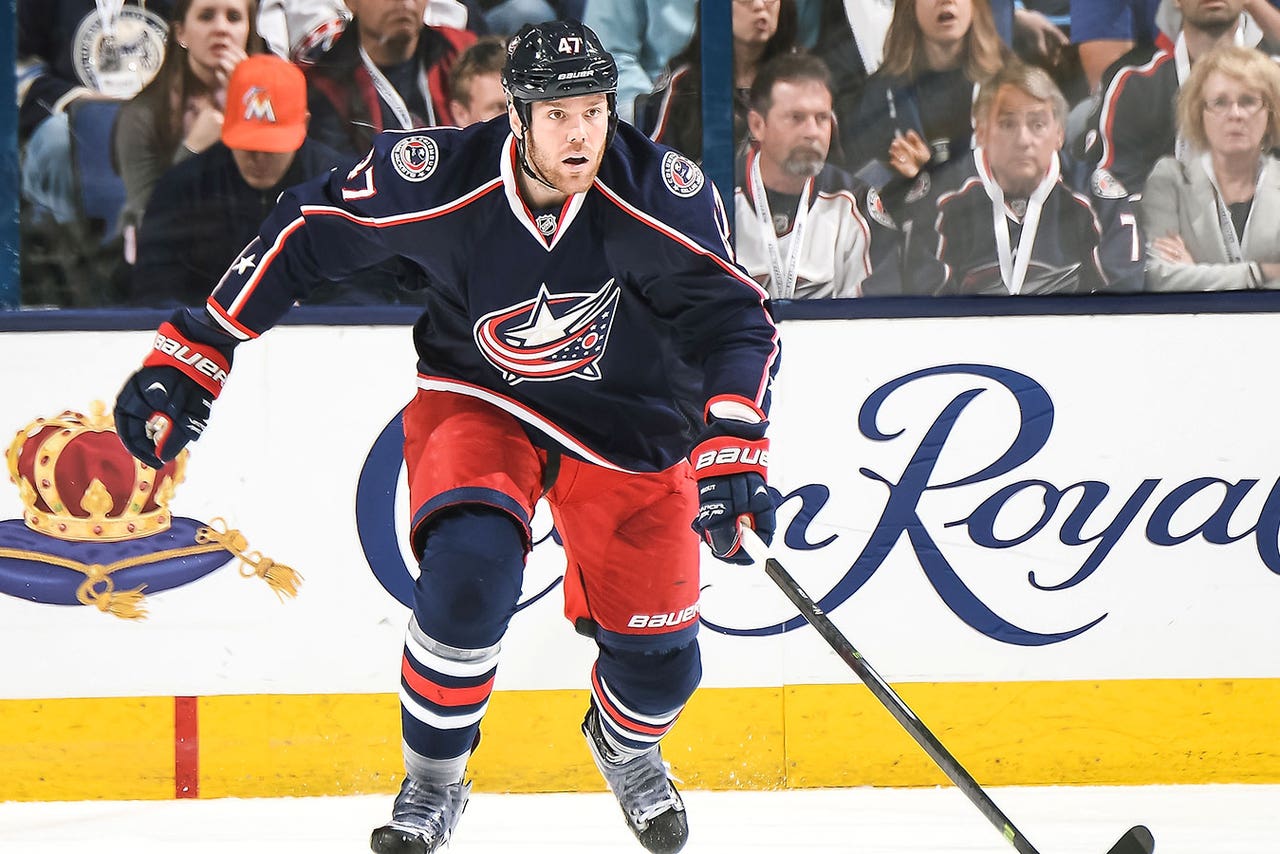 For the Blue Jackets, winning games may mean getting back to basics.
Defenseman Dalton Prout believes that part of the key to turning the tide for the Jackets will not come from making their game more complicated, but in simplifying it.
"The bare bones of hockey have always been there. Simplifying is the best way to turn your game or the team's game around," Prout said. "You're still taking a puck and trying to put it in the opposite team's net and keep it out of yours."
While simplicity might seem insufficient when it comes to winning games, Prout said that it has been crucial -- particularly as the team sought to break out of a 9 game losing streak. When losses were adding up, Prout admits that players may have started gripping their sticks a little tighter, trying to make an extra play versus the right play.
"Every time you'd touch the puck you'd start thinking you have to make a play or that you have to do something that's going to make a difference in the game," Prout said. "That doesn't help because you think before you do. We worked on putting more emphasis on executing simple plays -- get the puck to the guy ahead of you. Put the puck on his tape and the game starts to flow from there."
Prout, who has three points in 15 games and recorded three shots in just under 21 minutes of ice time against Detroit Tuesday night, says he had to get out of his own head a bit and stop overthinking.
"(For me) Over the last 5-6 games it's not been about doing more, its not about making better plays," Prout said. "It's making simple plays and simplifying my game. It's getting back to my game - back to basics."
The 24-year-old defenseman, who was a healthy scratch for three games, has hunkered down and put in extra time on the rink outside of the scheduled team practices to help find those basics and reinforce them in his play.
"Once you execute the simply plays, you can grow confidence from that," Prout said. "Extra plays come from that; playing with your teammates becomes easier. You're not spending that much time in your defensive zone, the game becomes easier."
Part of why the team may have strayed from executing the basics lies in the slew of injuries that hit the roster. Already in this young season, four of the eight defensemen that were named on the opening night roster have missed games due to injury. Defenseman Jack Johnson was also kept off the ice due to a suspension for a hit on Carolina's Jiri Tlusty.
"It's been hectic at times and everything that usually happens in a full season has happened in the first few months of the season," Prout said. "With all the injuries, a couple trades, guys moving up and down, and guys moving around with different partners. We've all played with each other so now there's nothing new."
With what Prout hopes to be the majority of roster changes behind them, the team must now focus on executing plays and each player playing within his role.
"We play in such a way that no matter who you're plugged in with you're just a hockey player plugged into his spot and every guy is going to do his job," Prout said. "Every guy has different roles but at the end of the day you're just going to do your job."
The Jackets are currently 6-11-1. While that record certainly doesn't boast a winning percentage, it's not far off from the team's record last season after playing 18 games. In 2013-14 the team posted a 6-10-2 record at this point in the season and ultimately went on to secure a playoff spot -- the second in the franchise's history. This season the Jackets do have a nine game losing streak but have won two of their last three.
While Tuesday's 5-0 loss to Detroit was not an example of how the Jackets want to play, Prout believes that the team has started to galvanize around their system and the concept of playing simple and within themselves.
"We dug ourselves a hole, but wins help us climb out," Prout said. "We're relying on our systems and our structure and day in and day out get a little bit better. We're relying on our process of growing as a team rather than just getting results, we're starting to get the results so that adds to our confidence."
Follow Alison on twitter at @AlisonL
---