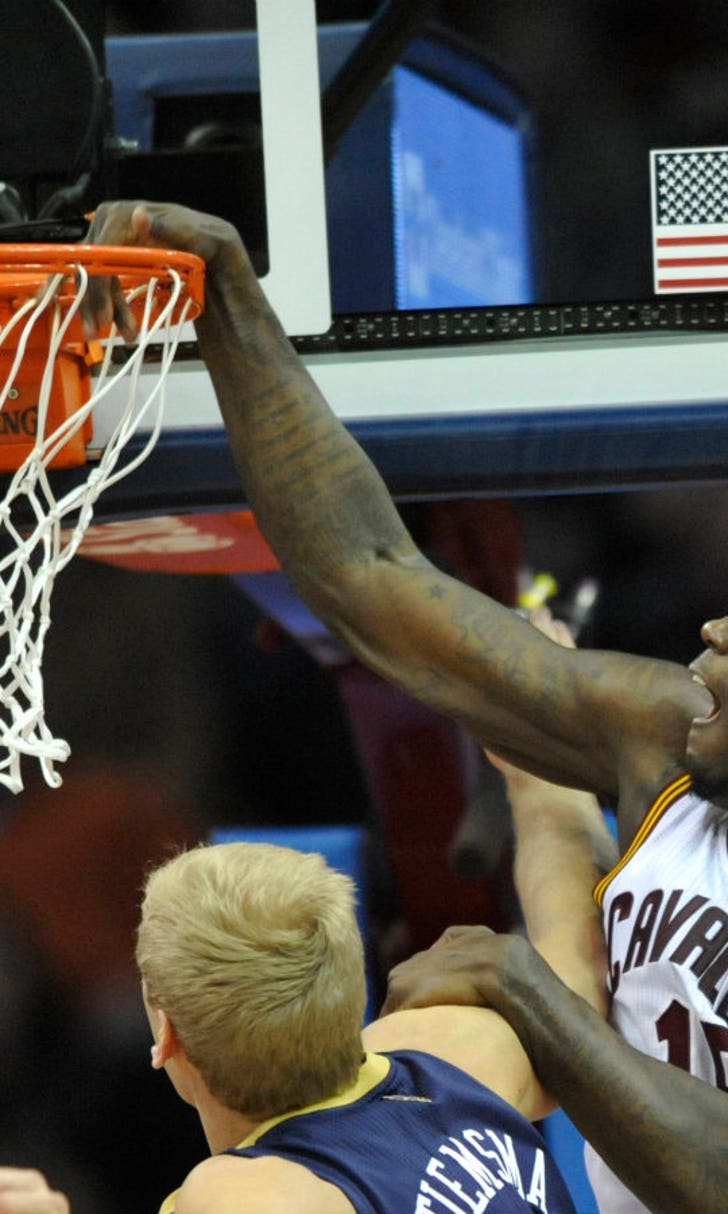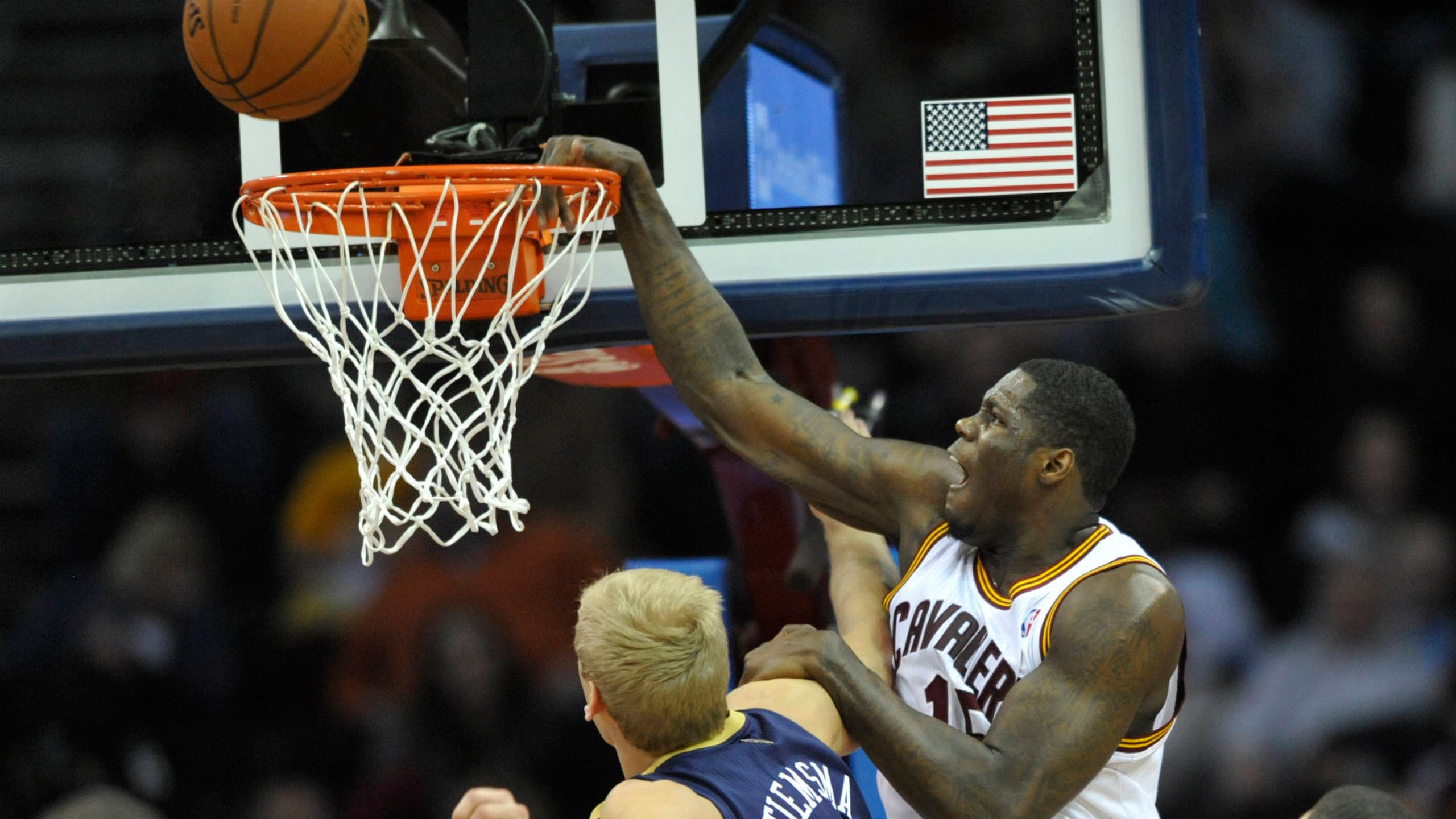 Progress remains absent as Cavs just keep going backwards
BY foxsports • January 28, 2014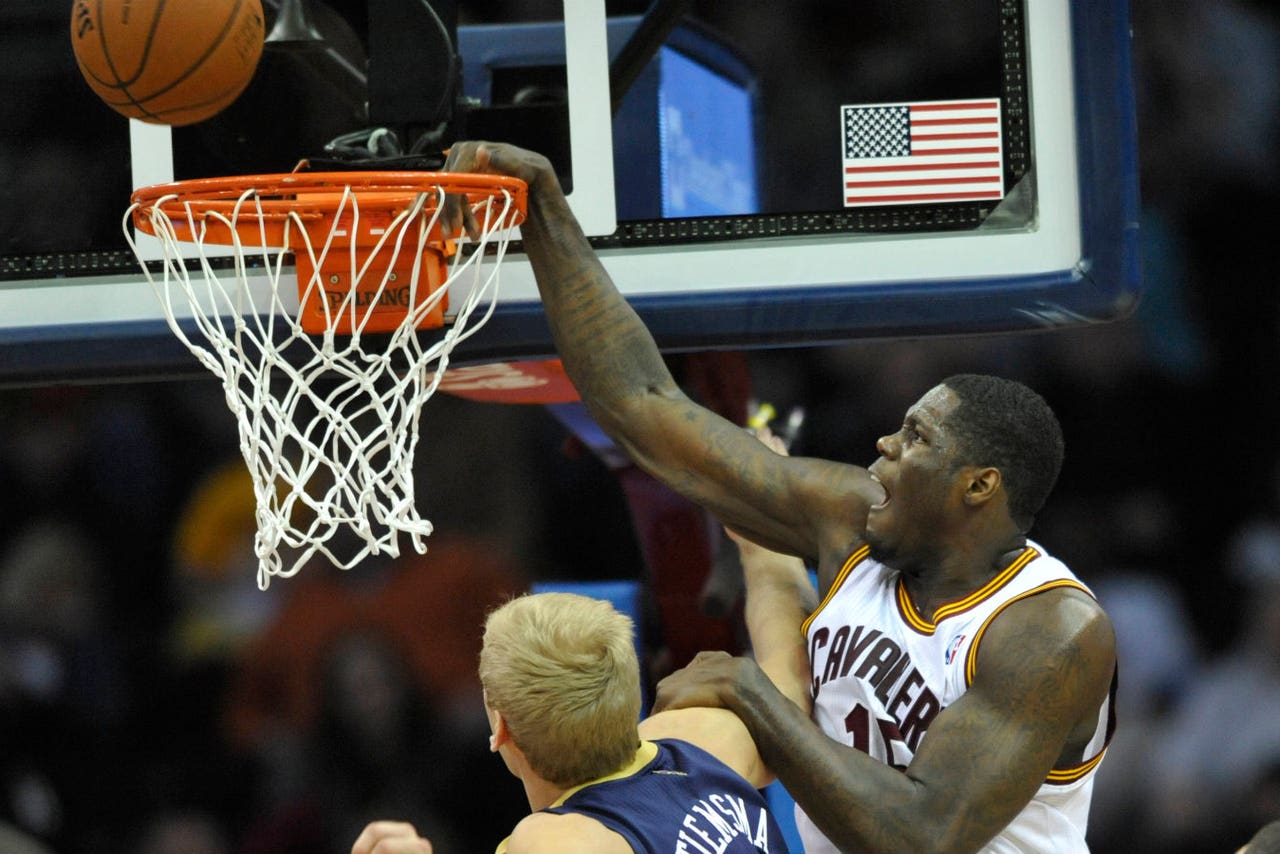 CLEVELAND -- In Year No. 4 of the post-LeBron James era, you could make the argument that the Cavaliers aren't any further along than they were in Year No. 1.
It may not be true, but you could certainly make a case.
Especially since between year No. 1 and now, the Cavs were presented with four top-four draft picks, including two first overall selections. They also underwent a coaching change and traded for All-Star forward Luol Deng.
Most of those players have had ample time to develop, to mesh, to give their fans reason to believe in something good.
Instead, the Cavs just keep delivering duds like Tuesday's 100-89 loss to the New Orleans Pelicans. They finished their five-game homestand with one measly win. And it should be noted they did it Tuesday in front of another dwindling crowd (13,985).
Perhaps that's because no one wants to see this anymore.
The fans are tired of excuses, they're tired of being told to wait, they're tired of hearing how all those assets (some of which still remain) are actually worth a hoot.
This isn't to pin all the blame on general manager Chris Grant. You could do a lot worse than drafting Kyrie Irving, Dion Waiters and Tristan Thompson (the jury is still out on Anthony Bennett, to put it gently).
Grant also experimented with Andrew Bynum, protecting the team with a performance-based contract, then turned Bynum into Deng.
And thanks to Grant, the Cavs have multiple picks in the future. The man has tried.
The bigger issue is what's taking place on the floor. Individually, these guys can play. As a team, they've stunk.
Actually, that's not entirely true.
The Cavs (16-29) have offered reasons for hope from time to time. Like in the first half against Phoenix on Sunday. Or the second half against Dallas before that. Or road wins at Denver and Washington.
Those performances, of course, have not been sustained.
The ball moves, the offense flows, the world is a better place. Then everything just sort of stops.
"This has been our season," coach Mike Brown said. "We play well, then we float."
Understandably so, Brown has come under a great deal of fire. True or not, he has a reputation for lacking creativity offensively. That reputation cost him a job with the Los Angeles Lakers after just five games.
It cost him a job in Cleveland, too.
And whether or not it's Brown's fault, the Cavs too often look about as organized as five guys who just strutted into the local YMCA searching for a game of Shirts vs. Skins.
Brown reportedly has a four-year contract. It's hard to envision him going anywhere, no matter how bad this gets. And yeah, it could get worse.
But despite popular opinion, Brown seems to care about more than just defense.
"It's very easy," he said. "We gotta pass the basketball. Sometimes, we gotta pass the ball just to pass the ball."
Kyrie Irving echoed his coach, admitting that Kyrie Irving is among those who are at fault. Irving scored a game-high 23 points, and was a respectable 8-of-17 shooting, but conceded he gets caught up in taking difficult shots.
He refused to use Brown as a scapegoat.
"I leave my trust in Coach Brown," Irving said. "I'm pretty sure my teammates feel the same way."
Also, Bennett played a career-high 31 minutes and scored a career-high 15 points (on 5-of-10 shooting). He was out of sorts in the first half, but came around in the second. It kind of makes you wonder why he wasn't used like this earlier in the season -- especially if the Cavs aren't going to win, anyway.
So Grant may not be to blame. Brown may not be to blame. Irving or Bennett or Dion Waiters (21 points) may not be to blame.
But someone is. And maybe the answer is everybody. Or maybe it's just LeBron James.
The longer this goes on, the easier and sadder that is to believe.
"Somehow, someway, we just gotta figure it out," Irving said, and man, he's right about that one.
---