Prime Ticket announces Clippers vs Warriors playoff coverage
April 12, 2019
Prime Ticket and FOX Sports West will combine to deliver live 2019 First Round NBA Playoff coverage of the Los Angeles Clippers vs. Golden State Warriors beginning with Game 2 on Monday, April 15 at 7:30PM. Prime Ticket will provide coverage to the LA market, while FOX Sports West delivers game action to the San Diego market.

 

The "Voice of the Clippers," Ralph Lawler will be joined by analysts, Ryan Hollins for Game 2 and Don MacLean for Game 3; while Kristina Pink delivers in-game reports and player interviews for both game broadcasts. Broadcast pairings for Games 5, 6 and 7 will be announced later as necessary.

 

"Clippers Live" pre- and post-game shows will bookend Games 2 and 3 on the regional sports networks (RSNs). Mike Hill will lead discussions alongside Hollins who will provide analysis. For Games 1 and 4, the RSNs will offer "Clippers Live" post-game coverage immediately following game action to fans across SoCal. Hill will host alongside Lawler, Hollins and Pink for Game 1, and MacLean will join the post-game lineup for Game 4.

 

Live streaming will continue to be available on the FOX Sports app for all Clippers vs Warriors coverage on the RSNs.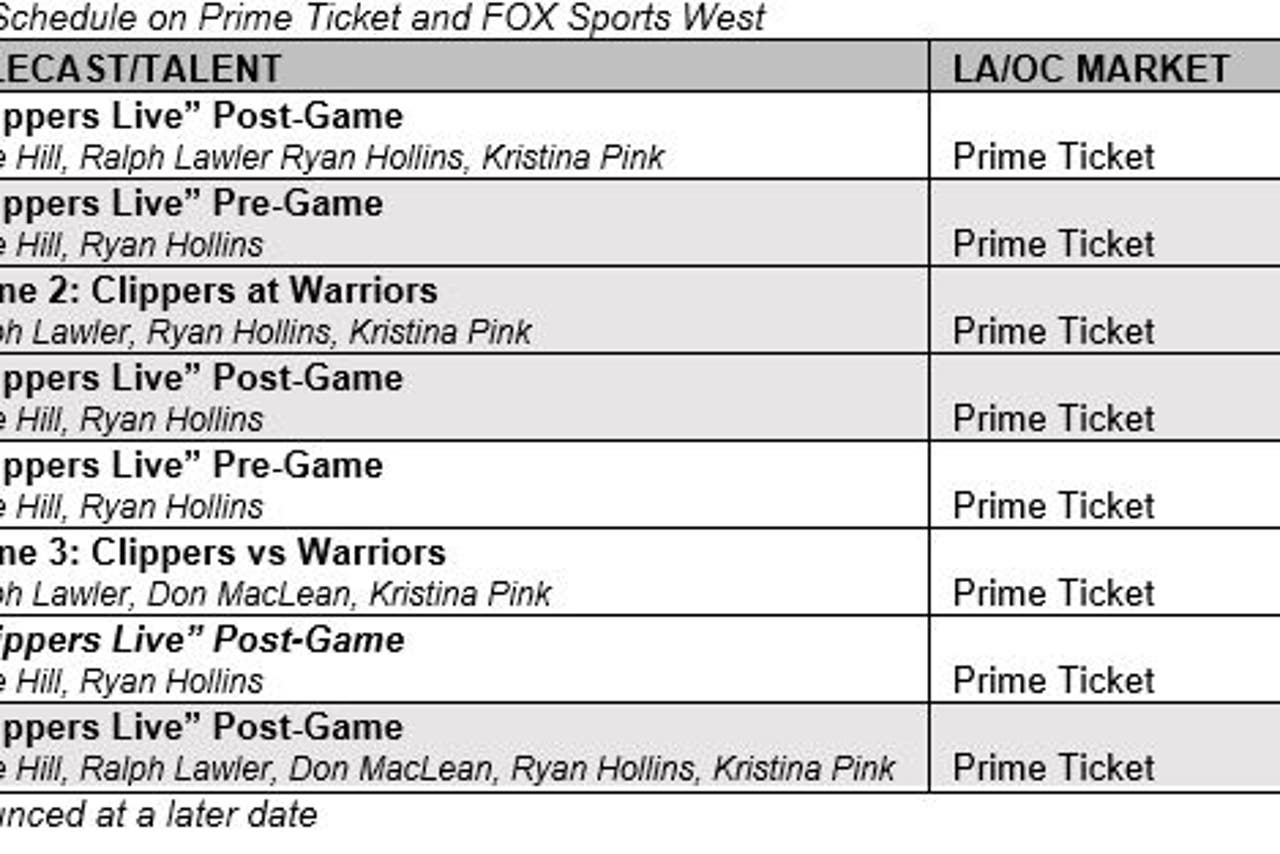 ---
---