Preview: Panthers stay on the road to take on struggling Canadiens
October 24, 2017

TV: FOX Sports Florida
Time: 7:30 p.m.

MONTREAL -- Despite winning their first game of the season, the Montreal Canadiens have reached the point of desperation when it comes to getting a victory.

With Montreal riding a seven-game losing streak for the first time since 1940, the consistency and team chemistry are amiss.

It is hard to believe that this is the same team that boasted lengthy winning streaks to start the last two seasons, but in reality, it isn't the same club that welcomes the Florida Panthers to the Bell Centre on Tuesday night.



In the past two seasons, the Canadiens (1-6-1) have lost two of their franchise blue-liners, P.K. Subban and Andrei Markov, plus defense prospect Mikhail Sergachev and offensive right winger Alexander Radulov.

General manager Marc Bergevin got some strong players in return for some of the departed players, such as defenseman Shea Weber and center Jonathan Drouin, but the multiple changes are making it hard for the team to work together.

The frustrations reached a boiling point in Montreal's game against the Anaheim Ducks on Friday when goaltender Carey Price lost his cool, slamming and breaking his stick against the post after allowing a goal.

"It's a team effort. It's bad for everyone in here," Weber said. "Obviously you feel bad for (Price), and it's our own fault. We've got to be better in here, we've got to be accountable to ourselves and to each other. It's just not good enough."

The Canadiens traveled to California last week and played three games in four nights, losing all three and getting outscored 16-5 in the process. Montreal ranks last in the NHL in goals scored with only 13 goals in eight games. Drouin and right winger Brendan Gallagher lead the team with two goals apiece.

"There's no excuse for our ups and downs in our play," Gallagher said. "It's more frustrating because it just shows we're capable of doing it. I don't know what it is."

At practice on Monday morning, Canadiens coach Claude Julien was juggling his lines in an effort to jump-start his offense. One of his moves was demoting left winger Alex Galchenyuk to the fourth line.

"Right now I don't think Alex is giving us enough to continue on our top line for the time being," Julien said following practice.

Right winger Ales Hemsky, an offseason acquisition, was placed on injured reserve with concussion-like symptoms.

Trying to solve a mystery of the offensive problems, Montreal called up both center Michael McCarron and forward Nikita Scherbak from the Laval Rocket of the American Hockey League on Sunday.

On the other side of the spectrum, the Panthers (3-4-0) are coming off a big 4-1 road win over the Washington Capitals on Saturday. The Panthers were dealt a big blow when veteran goaltender Roberto Luongo went down with a hand injury and was placed on the injured reserve list that same morning, but veteran goalie James Reimer took the reins and made 41 saves to help seal the Florida victory.

Center Aleksander Barkov, forward Evgenii Dadonov and center Vincent Trocheck each had a goal and an assist in the victory, all seeing more than 20 minutes of ice time.

"I want to be out there as much as possible," Trocheck said following the game. "I'd play 60 (minutes) if they let me."

The victory at Washington was Florida's first road win this season after three defeats. The Canadiens have yet to win at home, which should make things interesting. After the Tuesday matchup, the Panthers will return to Sunrise, Fla., for a five-game homestand.

Special teams will be something to watch in the game, with Montreal ranking 28th in the NHL on the power play (9.4 percent), while Florida ranks 29th on the penalty kill (72.4 percent).

One thing is certain -- both teams will be firing a lot of pucks at the goaltenders. Montreal is second in the NHL with an average of 38.4 shots, while Florida is third, averaging 37.6.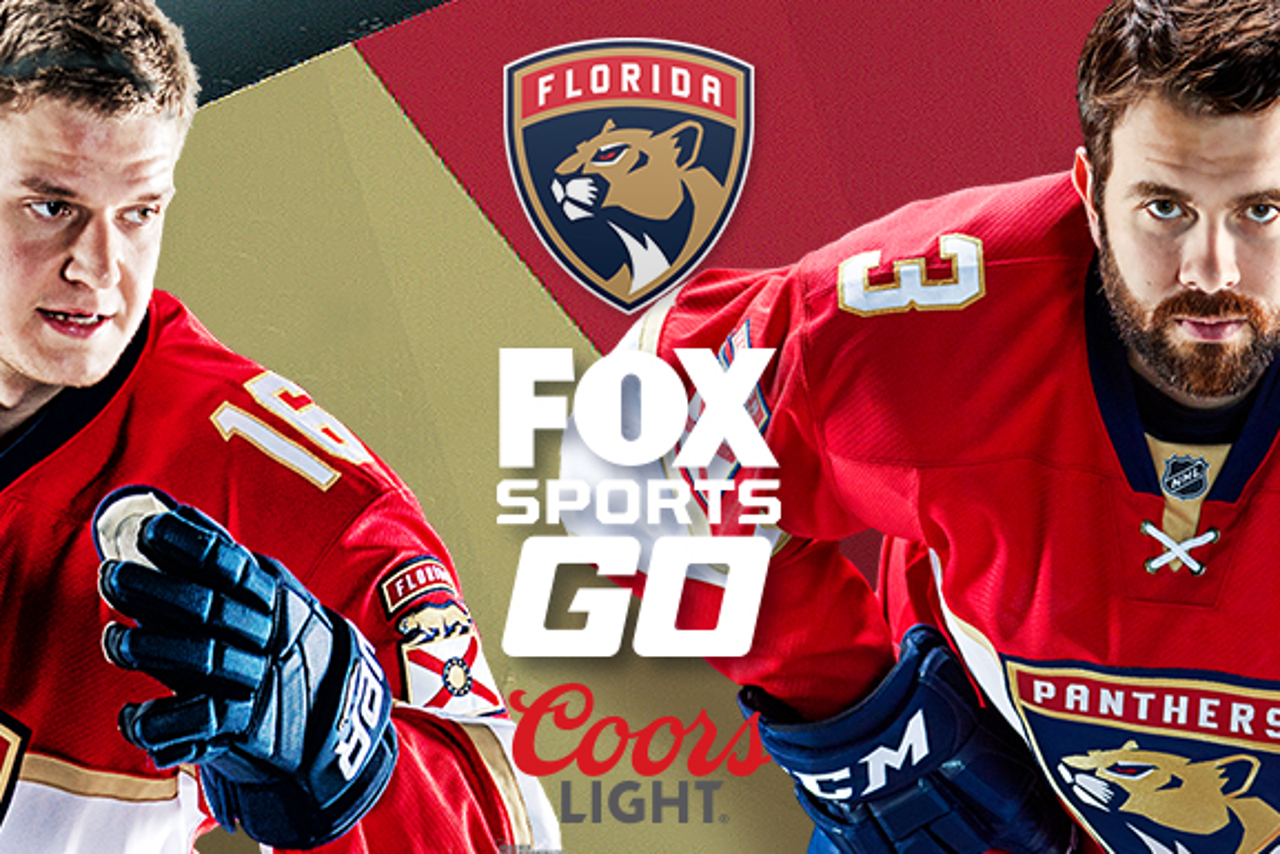 ---