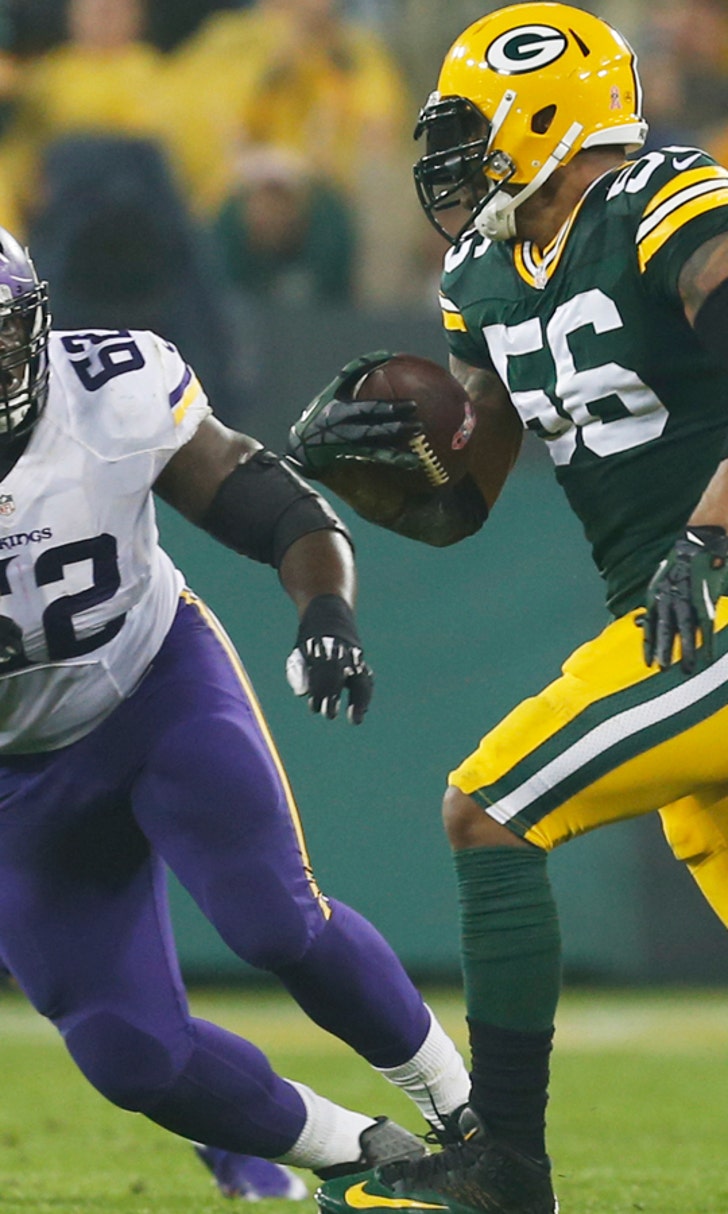 Preview: Packers look to keep rival Vikings down
BY foxsports • November 22, 2014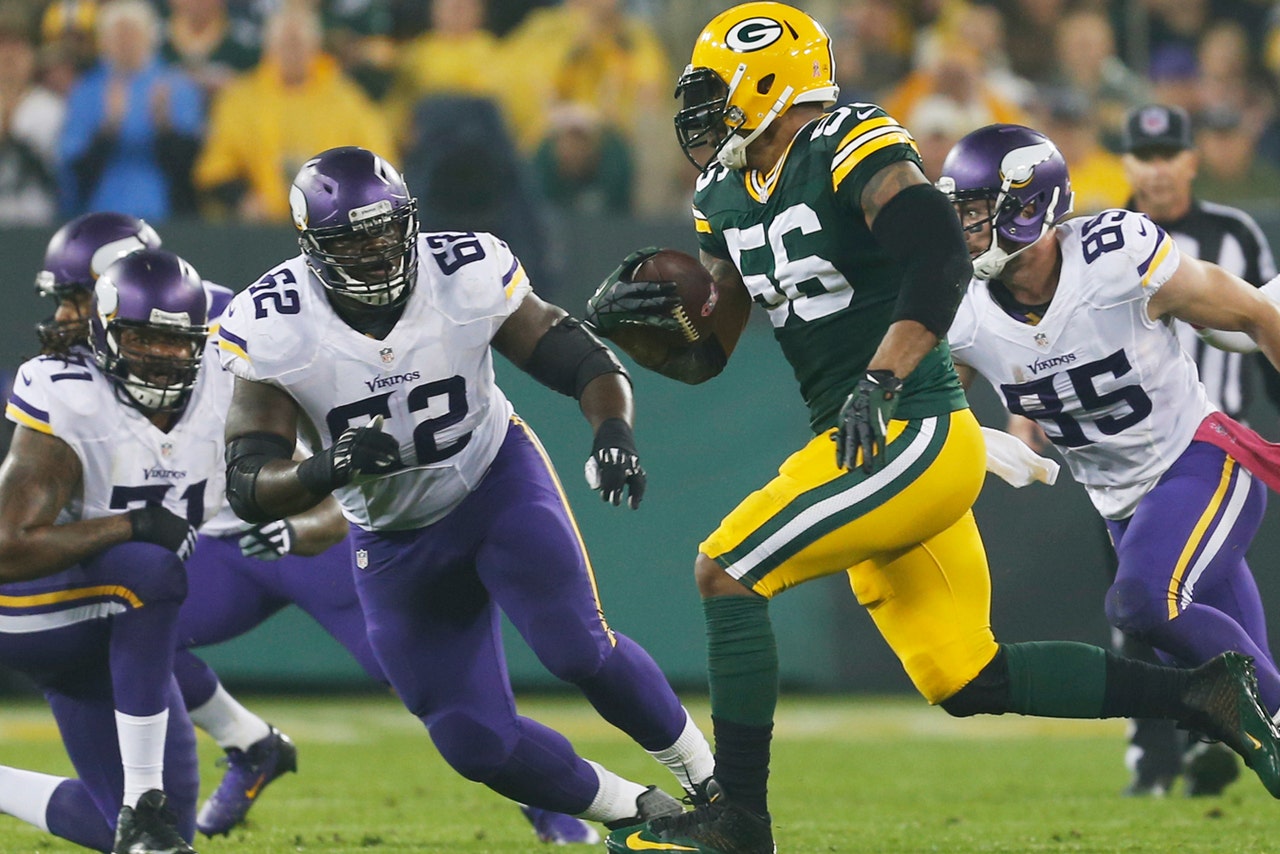 An arsenal of offensive weapons has the Green Bay Packers putting up the most points in the NFL, and lately it's resulted in plenty of garbage-time rest for Aaron Rodgers.
The Minnesota Vikings might feel as though their noses are being rubbed in it when watching tape of the former MVP after learning theirs must sit out the rest of the season.
The NFC North rivals meet Sunday, and the Vikings should at least be grateful it won't be played in Green Bay, even if they'll remain without suspended running back Adrian Peterson.
After a 53-20 home win over Philadelphia in Week 11, the Packers (7-3) have reached the 50-point mark in back-to-back contests for the first time in franchise history on their way to an NFL-best 33.0 points per game. Six teams in league history have scored 50 in consecutive games, including one in each of the last three seasons, though none of the previous five have done it in three straight.
The Packers have made it look almost effortless at times, but Rodgers says it's quite the opposite.
"This is not easy. There's a lot of preparation that goes into it," he said. "It takes 11 guys to win, to do the job to make something like that happen."
Just ask the Vikings (4-6). They've fallen one point short of Green Bay's two-game mark of 108 in their last 6 1/2 games.
They learned Tuesday that Peterson has been suspended for at least the remainder of 2014 after pleading no contest on Nov. 4 to misdemeanor reckless assault for injuries to his 4-year-old son.
Whether the presence of Peterson would have allowed Minnesota's offense to keep pace with Rodgers seems unlikely.
The Green Bay quarterback has thrown nine touchdowns without an interception in the last two games and totaled 656 yards, despite ceding plenty of late-game responsibility to backup Matt Flynn. His 120.1 rating leads the NFL and his 28 TDs are tied for second even though Flynn has played in four straight games and five of six. Rodgers' 1.0 interception percentage is tops among qualifying quarterbacks.
"Obviously Aaron is having a great season and has done so many things, but I think you can't lose sight of the fact that this is a team sport," coach Mike McCarthy said. "I just think it's a group that's a year better and has hit its stride a little bit."
Jordy Nelson and Randall Cobb have been a big part of it, totaling 15 touchdown catches during Green Bay's current 6-1 stretch, but running back Eddie Lacy has also become a preferred target for Rodgers. Lacy has 14 catches for 236 yards and two TDs in three games after totaling 13 receptions for 86 yards in the season's first seven.
The only game of the past seven that Nelson or Cobb hasn't reached the 100-yard mark was against the Vikings, though the Packers won 42-10 on Oct. 2 as Lacy ran for 105 yards and two scores while Rodgers threw three TD passes.
Rodgers has been outstanding in his last four trips to Minnesota with 13 TDs and no INTs, completing 75.4 percent of his passes for an average of 321.5 yards.
The Packers have been pedestrian on the road this year, going 2-3 with a 22.2 scoring average compared to 5-0 at home and 43.8 points per game. However, they're 8-1-1 against Minnesota, including a playoff win, since the start of 2010.
Since last month's loss in Green Bay, the Vikings have limited opponents to 18.8 points per game, but it's resulted in a 2-3 record. In last Sunday's 21-13 defeat at Chicago, the Vikings allowed 468 yards of offense and a 10-of-17 third-down conversion mark.
Coach Mike Zimmer heads into this week less concerned with the Peterson situation than he is with solving defensive issues that could be magnified against the explosive Packers.
"That's the furthest thing from my mind right now," Zimmer said. "I need to figure out how we can tackle and get people out on third downs."
The Minnesota offense has been limited to averages of 15.0 points and 285.7 yards in the last six games, including the Green Bay loss, which quarterback Teddy Bridgewater missed due to injury.
Hoping to bolster their running game, the Vikings on Wednesday claimed Ben Tate off waivers a day after he was released by Cleveland. Tate may see some time after Minnesota ruled Matt Asiata out on Friday. Jerick McKinnon has a back injury, but he was listed as probable after participating in practice on a limited basis.
The Packers' offensive accomplishments have been well documented, but their defense has also done its job the last two weeks against offenses with the potential to put up points, limiting the Eagles and Bears to a combined 20 points through three quarters.
Green Bay is an NFL-best plus-14 in turnover differential, though Minnesota has committed only one in the past three games.
Last week, the Packers defense got in on the scoring with interception and fumble returns for touchdowns. That unit may have more such opportunities facing a rookie quarterback who could be forced to throw the ball if the Packers can jump out to another early lead.
"They start fast," Bridgewater said of an opponent that's put up 72 first-half points the last two weeks. "And once they get out on you, they don't let up, so we know that we're going to have to start fast also. ... It's a good thing that it's back home this week."
---