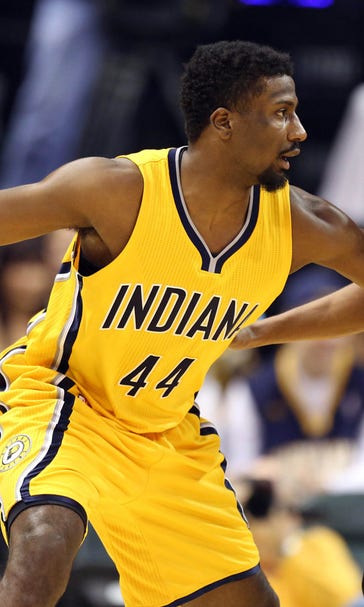 Preview: Pacers at Bucks
BY foxsports • March 26, 2015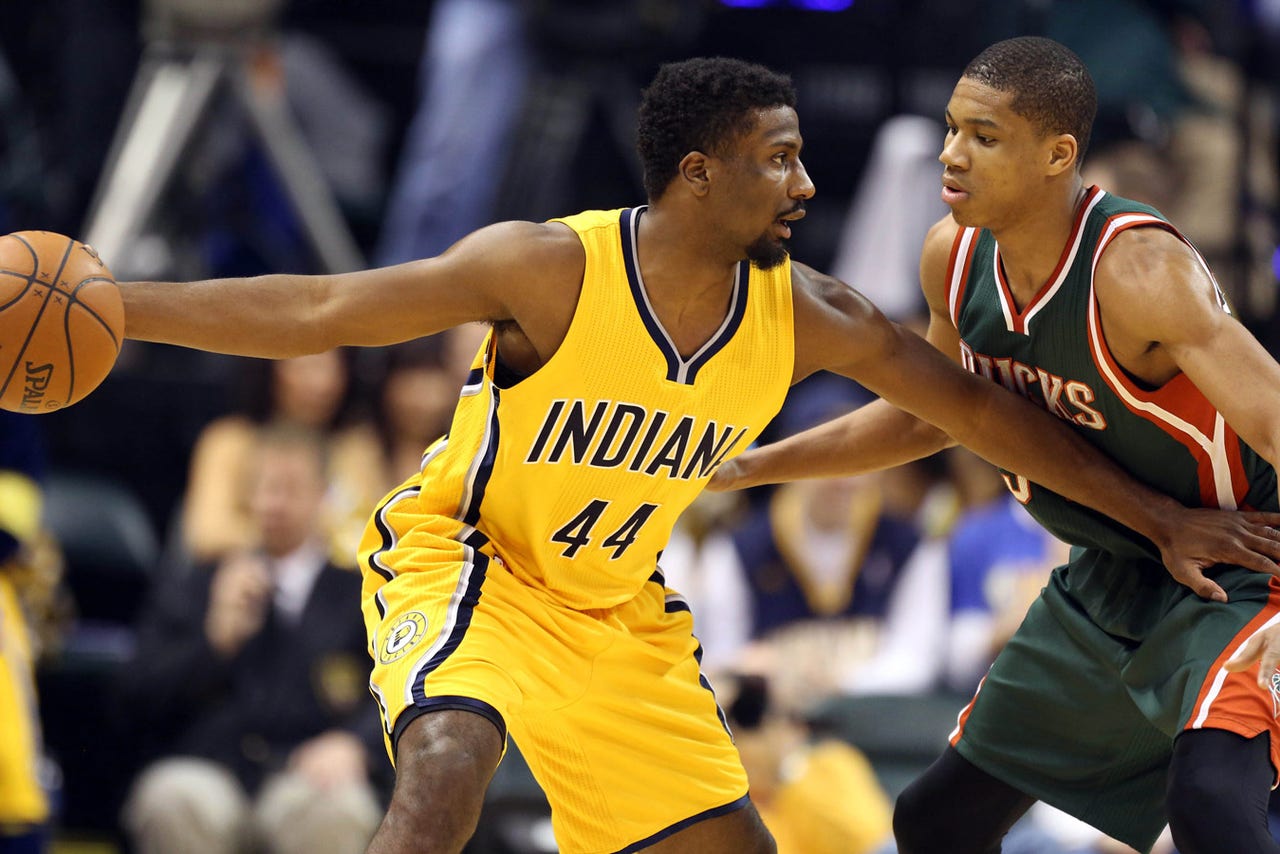 After Khris Middleton's buzzer-beater stopped the Milwaukee Bucks' lengthy losing streak, George Hill's driving layup helped the Indiana Pacers slow their late-season fade.
Still clinging to sixth place in the Eastern Conference, the host Bucks seek their first back-to-back wins in five weeks Thursday night against a Pacers team looking to grab the final playoff spot in the conference.
Milwaukee (35-36) was eight games above .500 and had a 7 1/2-game lead on the sixth seed Feb. 20 before dropping 13 of 16 heading into its home game against Miami on Tuesday.
Trailing by 14 in the fourth quarter, the Bucks were in danger of having their advantage sliced to one-half game until Middleton made a 3-pointer at the horn for an 89-88 victory that snapped a six-game slide. Ersan Ilyasova led the way with 19 points and 11 boards for Milwaukee, now two games ahead of the seventh-place Heat.
"I think we are more or less in the process of learning, right?" said coach Jason Kidd, who took over a team that won just 15 games last season. "We're going to be a young team that plays everyone to one possession."
Milwaukee has certainly had those types of contests against the Pacers. Following an 87-81 road win Nov. 4, the Bucks suffered a 94-91 home loss Jan. 2 before falling 109-103 in overtime at Indiana on March 12.
The Pacers (31-40) stood in seventh place in the East after topping Milwaukee earlier this month. However, they dropped their next six to slide down to 10th before ending the untimely skid with Wednesday's 103-101 win at Washington.
Hill keyed the victory with 29 points - including the go-ahead layup with 2.7 seconds left - to go with nine assists and seven rebounds. He's averaging 22.0 points on 55.9 percent shooting over his past seven games.
Despite their struggles, the Pacers can move into sole possession of the last playoff slot with another win over the Bucks.
"We're in survival mode right now and every game matters," said coach Frank Vogel, who looks to guide Indiana to its 14th win in the last 17 meetings. "This is a group that's been deep in the playoffs and I like our chances."
The Pacers, who rank among the league leaders in points allowed per game (97.1), will try to tighten things up after allowing an average of 108.2 in the past six games. They've limited the Bucks to 91.3 in regulation in the three earlier meetings.
Milwaukee's Giannis Antetokounmpo has totaled 18 points on 6-of-22 shooting in the last two matchups, but he's averaged 17.8 and shot 52.0 percent in his past six overall.
Michael Carter-Williams, acquired in a trade at last month's deadline, is averaging 19.8 points in his five career meetings.
Last season's rookie of the year had 28 points, eight rebounds and four steals in his first matchup since joining the Bucks. He's looking to bounce back after finishing with four points before fouling out in 26 minutes Tuesday.
O.J. Mayo made his return against the Heat following a four-game absence due to a hamstring injury, while fellow reserve Jared Dudley is questionable after missing the past six because of a knee injury.
Paul George, Indiana's leading scorer the past two seasons, isn't yet ready to return from a broken leg. Rodney Stuckey, who scored 25 in the last game versus Milwaukee, could miss a third straight game with a sore left calf.
---