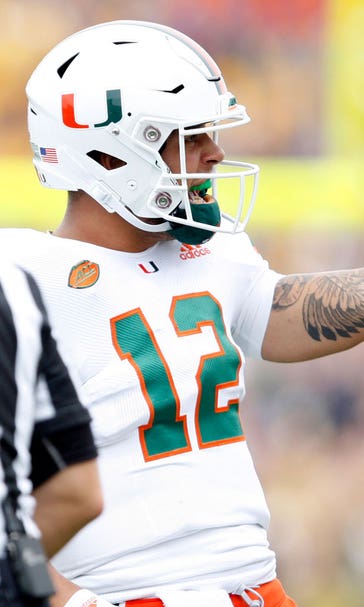 Preview: No. 21 Hurricanes meet FIU in 'Battle for Miami'
September 22, 2018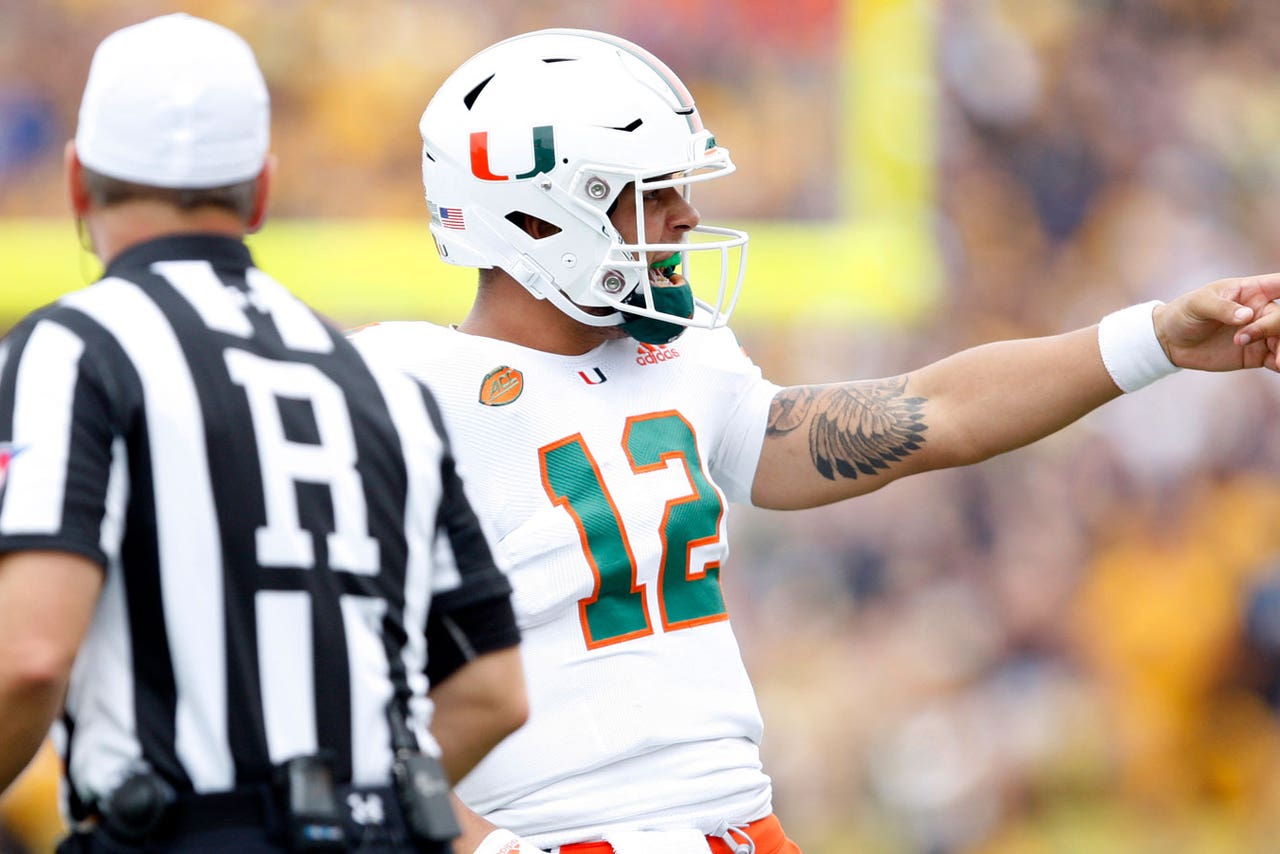 MIAMI GARDENS, Fla. (AP) — A family wedding is keeping Matt Perrelli away from attending the FIU-Miami game on Saturday, although his wife is planning to be near a television at kickoff.

Sophia Perrelli knows what old highlight will probably be airing.

"She said, 'We don't want to miss seeing Matt get beat up,'" Perrelli said.

It's been 12 years since FIU and Miami first met in football, a night that was marred by a benches-clearing brawl that started when Perrelli — Miami's holder — got crashed into by an FIU player. The schools that are eight miles apart met again the following season, haven't played since, and get re-acquainted on Saturday when the Panthers (2-1) visit the 21st-ranked Hurricanes (2-1).



Both teams have rosters filled with players that competed with and against one another in high school, so there's familiarity. There will also be emotions, only natural when schools in such close proximity get together. But no one seems concerned about a reprise of what happened in 2006, when 31 players earned suspensions that in some cases ended careers.

"It's good that they're bringing this back," said Mannie Wellington, one of 18 FIU players who were suspended, though his wound up being overturned since video evidence showed he had no role in a fight that featured a Miami player swinging a helmet and an injured FIU player swinging a crutch. "These games are kind of why you play, to be in the spotlight, to be in the big crowds and have the big atmosphere."

Wellington is a coach now at Ponte Vedra High School near Jacksonville, Florida — and a dean of students at a middle school in that area.

He and Perrelli both agree, what went on in 2006 shouldn't have happened. And both would be shocked if teams coached by Miami's Mark Richt and FIU's Butch Davis would let things get anywhere near that line again.

"The best way to describe that night was surreal and unfortunate," said Perrelli, now a certified financial planner in Coral Gables. "My buddies will never let me forget about it."

INJURY WATCH

Miami will be without wide receiver Ahmmon Richards (knee) for a third consecutive game, and safety Jaquan Johnson will also miss the FIU contest with a hamstring strain. FIU is without running back Anthony Jones and offensive lineman Mershawn Miller, both of whom were shot in an off-campus incident earlier this month. Jones and Miller have been at practices since and could be on the sideline Saturday, though it's unclear if either will play again this season.

HELLO, AGAIN

Davis has coached against Miami four times since he left the school in 2000 to take over the Cleveland Browns. Davis was 3-1 against the Hurricanes during his tenure at North Carolina. He's insisting that FIU is not overstating the importance of this game. "It's the same approach as when I was at Miami and we played Florida or Florida State. It's about your team. It's 'do your job,'" Davis said.

RICHT ON DAVIS

Richt is trying to build a team that will be a national-title contender, like Davis did at Miami, and he has high praise for the coach he's matching wits against this weekend. "The last season he was here, I think they were 11-1, and probably accumulated the most talent in the history of the school. That team, the next couple of years, was one of the most talented ever in college football," Richt said.

TURNAROUND TIME

Win or lose, Miami has to regroup quickly when the FIU game ends. The Hurricanes open their Atlantic Coast Conference schedule on short week, playing host to North Carolina on Thursday night.

SHORT TRIP

This is the longest trip to a game that FIU will take in a span of nearly two months. The Panthers played at Old Dominion on Sept. 8, and visit Western Kentucky on Oct. 27. Their schedule in between — home against Massachusetts (a 63-24 win last weekend, one that tied a school record for points in a game), then "at" Miami, then home for Arkansas-Pine Bluff, a bye week, home for Middle Tennessee and home for Rice.

---