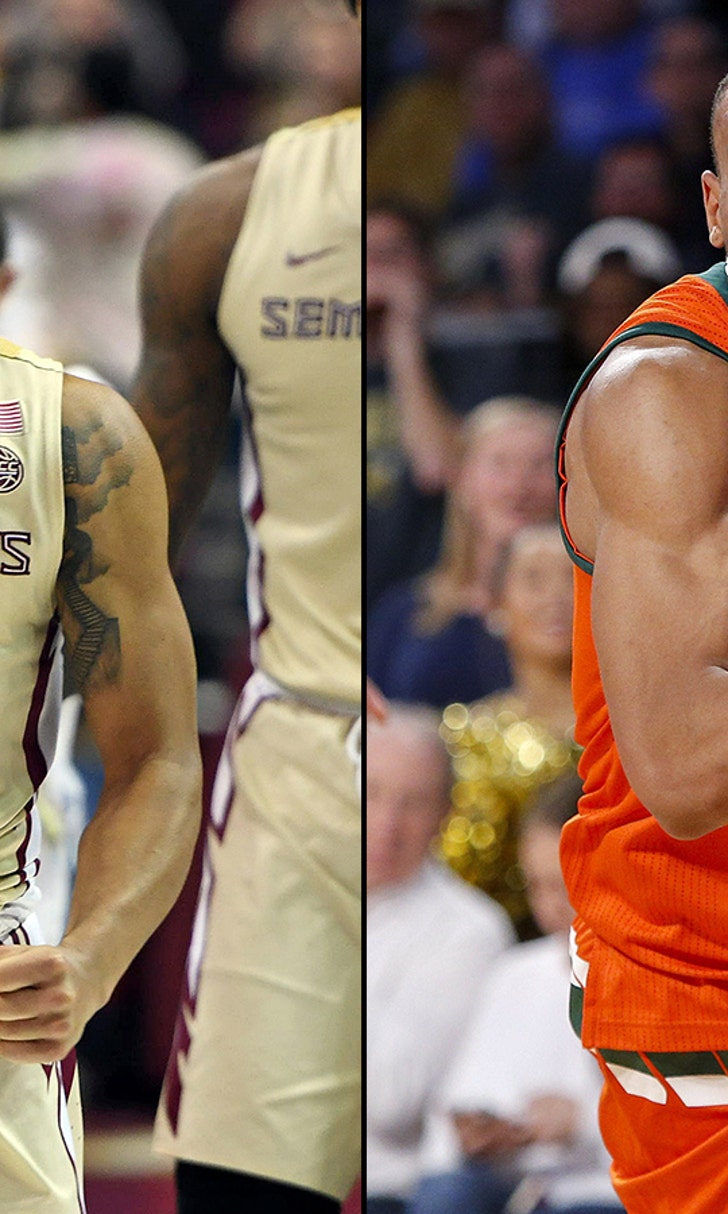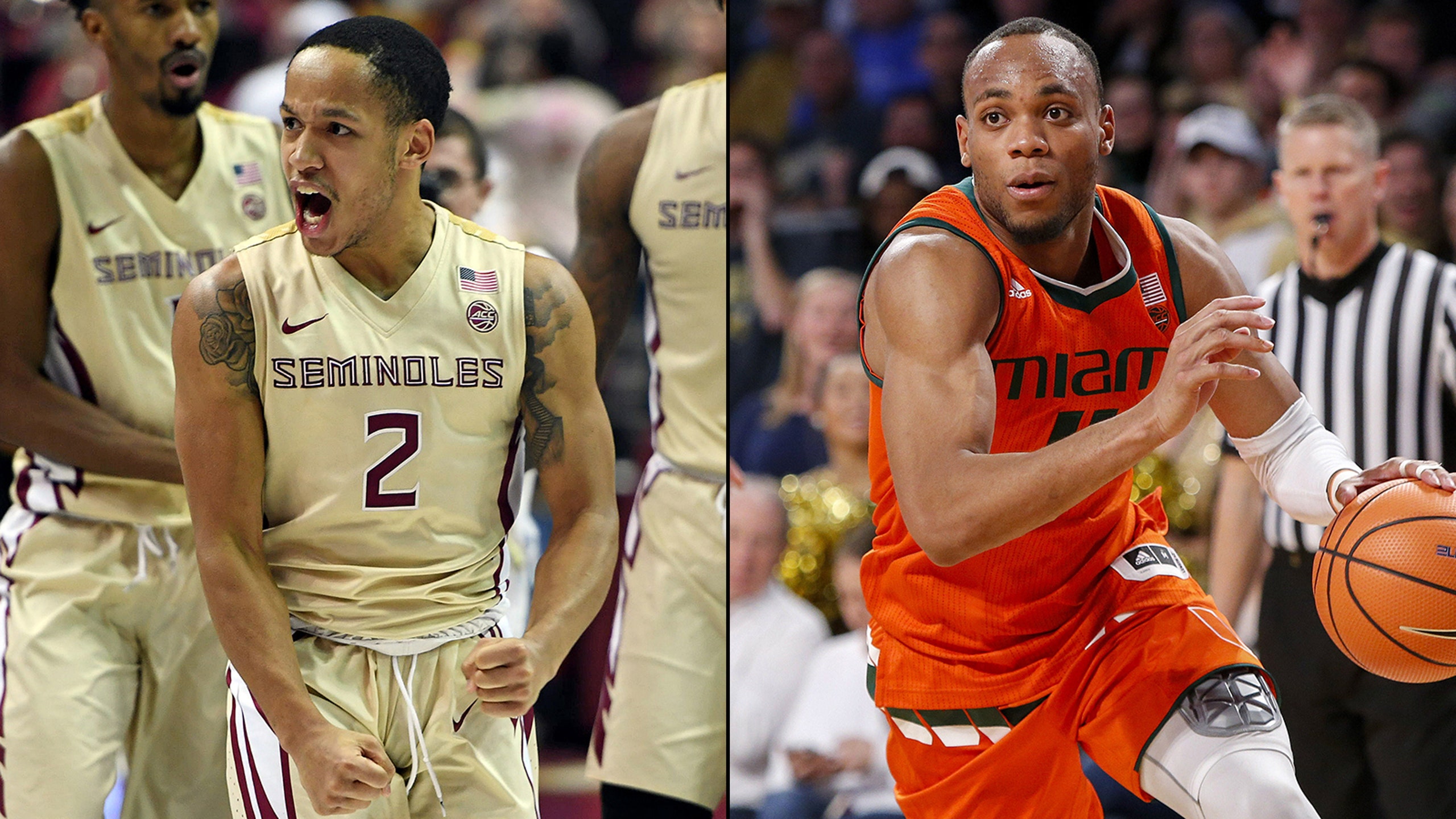 Preview: No. 15 Miami finally back at home, welcomes No. 24 FSU to town
BY The Sports Xchange • January 7, 2018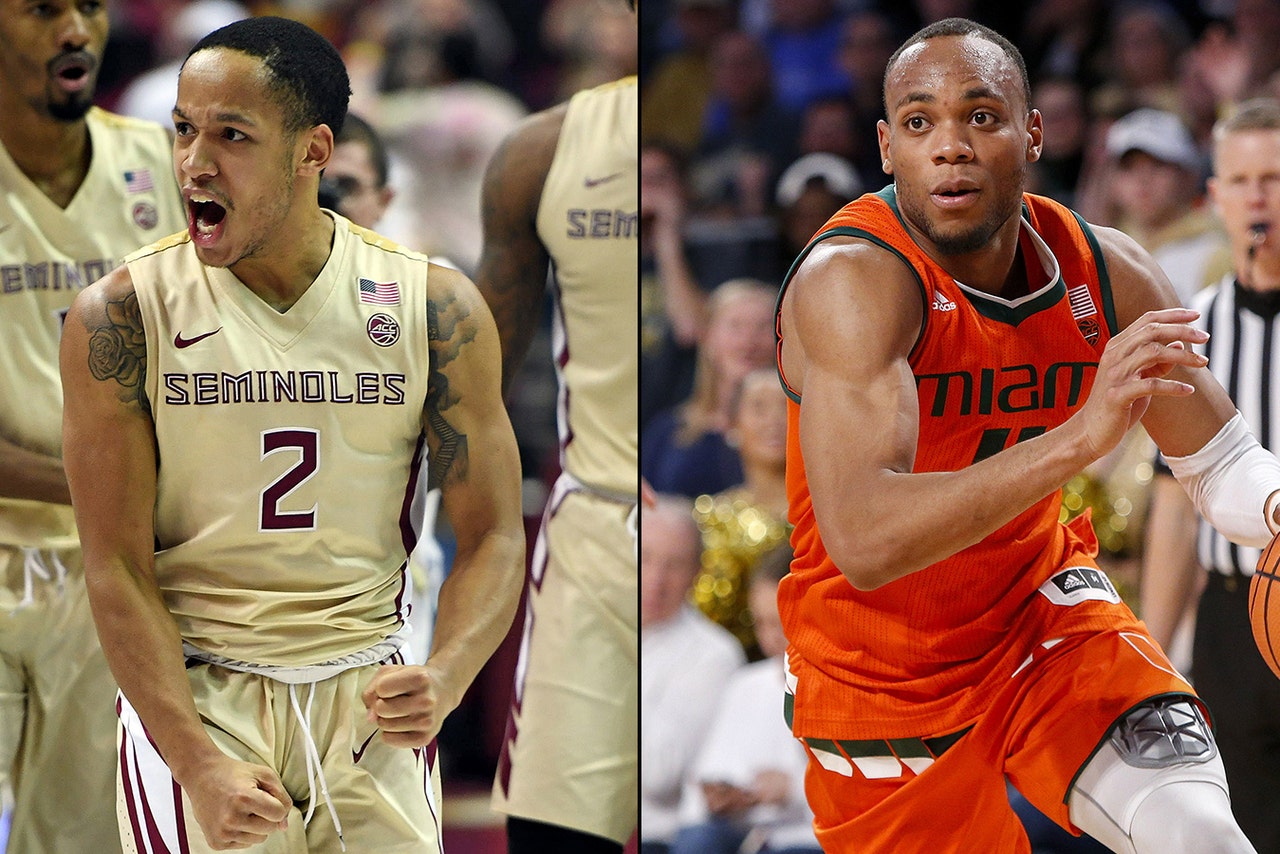 TV: ESPNU
Time: 6 p.m.

Miami's long stretch of road games finally ends Sunday when the No. 15 Hurricanes host No. 24 Florida State in Coral Gables.

It will be the first game for the Hurricanes (12-2, 1-1 Atlantic Coast Conference) in their Watsco Center home since a 69-54 win over Boston University on Dec. 5. Since then, they have played six games away from home -- three on the road and three in Hawaii in the Hawaiian Airlines Diamond Head Classic, one of them against host Hawaii.

Getting back home could provide a needed spark for the Hurricanes, who have lost two of their last four games.

"Definitely," sophomore guard Bruce Brown said. "I think the last home game I played was North Florida because I was out for the BU game. So it's definitely good to be home.

"The road is crazy. I didn't know how much it wears on your body being on the road so much. So definitely being in front of the fans -- I don't know if the students are back yet -- but it should be a great game for us to be back home."

Both teams need a win to maintain position in the early ACC race The Hurricanes won their league opener at Pittsburgh 67-53 but lost their last outing 64-54 at Georgia Tech on Wednesday.

The Seminoles (12-2, 1-1) lost their conference opener 100-93 at Duke but are coming off an 81-80 home win over North Carolina.

The 'Noles have been known as a tough-nosed defensive team under coach Leonard Hamilton but have become one of the nation's highest scoring teams this go-around. They are averaging 85.4 points a game, including 87.0 in the two ACC games.

"They like the style of ball we're playing," Hamilton said of his players. "They've taken a lot of pride in trying to create a kind of team-spirited culture where they are 18 strong."

Both teams have balanced offenses. The Seminoles have four players averaging in double figures, led by junior guard Terrance Mann (14.8 points per game). Miami has three in double figures, led by sophomore forward Dewan Huell (13.4 points per game) with a fourth, junior guard Ja'Quan Newton, just two points shy of a double-digit average with his 9.9 points per game.

"They've got great shooters," FSU sophomore guard C.J. Walker (10.1 points per game) said of the Hurricanes. "They've got a balanced team. That's why we've got to control the half-court and try to slow them down in transition."

Miami coach Jim Larranaga is concerned about his team's offensive struggles in recent outings.

"Our decision-making at the offensive end is not consistently good," he said. "It's not that the players are not good, but we're making way too many mistakes."

Hamilton's team has lost the boards battle by a 22-rebound margin in the two conference games.

"We've had our hat handed to us two games in a row by not keeping people off the offensive boards," he said. "Sometimes that's who we are. We play small. That's the area of our game that we have to do a little better at."

---