Preview: Lightning try to beat Red Wings for 10th straight time
BY The Sports Xchange • January 7, 2018
TV: FOX Sports Sun
Time: Pregame coverage begins at 6:30 p.m.

CAN'T GET TO A TV? WATCH IT LIVE ON FOX SPORTS GO

DETROIT -- The Detroit Red Wings will be without red-hot goaltender Jimmy Howard when they host the Tampa Bay Lightning at Little Caesars Arena on Sunday night.

Howard will miss the game with a lower-body injury suffered in the second period Friday night in a 4-2 victory over the Florida Panthers. Howard, who made 38 saves against Florida, did not come out of the game.

Tampa Bay, which leads the NHL with 61 points (29-9-3), lost 6-3 to the Ottawa Senators on Saturday night in Ottawa.



Detroit coach Jeff Blashill said Howard is day-to-day.

"He tried to skate this morning and couldn't do everything he wanted to do to be comfortable to play," Blashill told mlive.com after Saturday's practice.

The Red Wings (17-16-7) have won four straight overall and five in a row at home -- both season highs -- while 5-0-2 in their last seven at Little Caesars Arena. Howard has been the key to those streaks with a 1.65 goals-against average and .952 save percentage in his past six starts.

Petr Mrazek will get the start Sunday.

Mrazek is 3-4-1 with a 3.64 GAA and .892 save percentage this season. His most recent appearance was Dec. 19, when he made 34 saves in a 6-3 road victory over the New York Islanders.

"Pete's had some great games against Tampa over his time here, not every one, but he's certainly had some great ones if you go back to playoff series," Blashill said. "I think he's worked hard to put himself in position to be ready and now he's got to play well."

The Lightning have beaten the Red Wings in nine consecutive regular-season games, and 13 of the last 14 including the playoffs.

Tampa Bay has lost two in a row for the first time since Nov. 24-25.

Backup goalie Louis Domingue could start for the Lightning since Andrei Vasilevskiy played Saturday night, making 27 saves.

The Lightning trailed 3-0 after the first period, got goals in the second period from defensemen Victor Hedman, Slater Koekkoek and center Yanni Gourde in the second for a 3-3 tie after two periods. But Ottawa scored three more goals in the third period.

"I think there is a little bit of entitlement running through our team right now," Tampa Bay coach Jon Cooper said after Saturday night's game. "What is a little discouraging is our goaltender, who in my opinion has been our MVP this year, for us to let him down like that ... those goals going in at the start of the (first) period were men's league goals. That's just a non-commitment to play in your own end.

"To win in this league, you have to play in your own end."

Tampa Bay had 48 shots in the game.

Lightning right winger Nikita Kucherov has 58 points in 41 games to lead the NHL in scoring, and his 26 goals tie him for the league lead with Washington's Alex Ovechkin. His linemate, center and captain Steven Stamkos, is tied for third with 50 points (17-33-50) in 41 games.

Detroit forward Andreas Athanasiou has four goals and an assist in his last four games.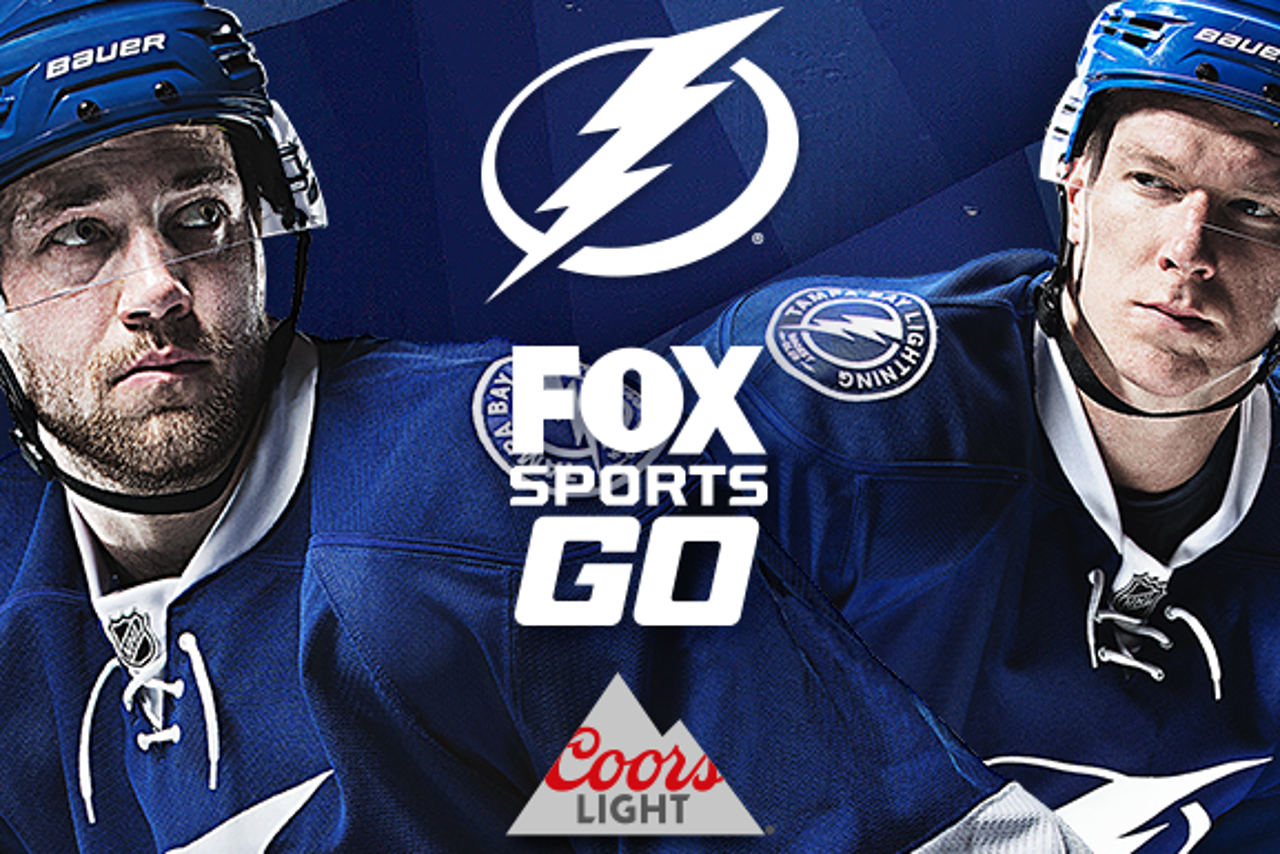 ---