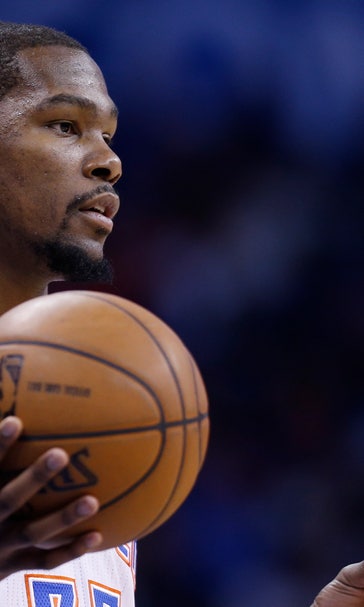 Pressure starts now for Thunder to succeed with healthy roster
April 16, 2015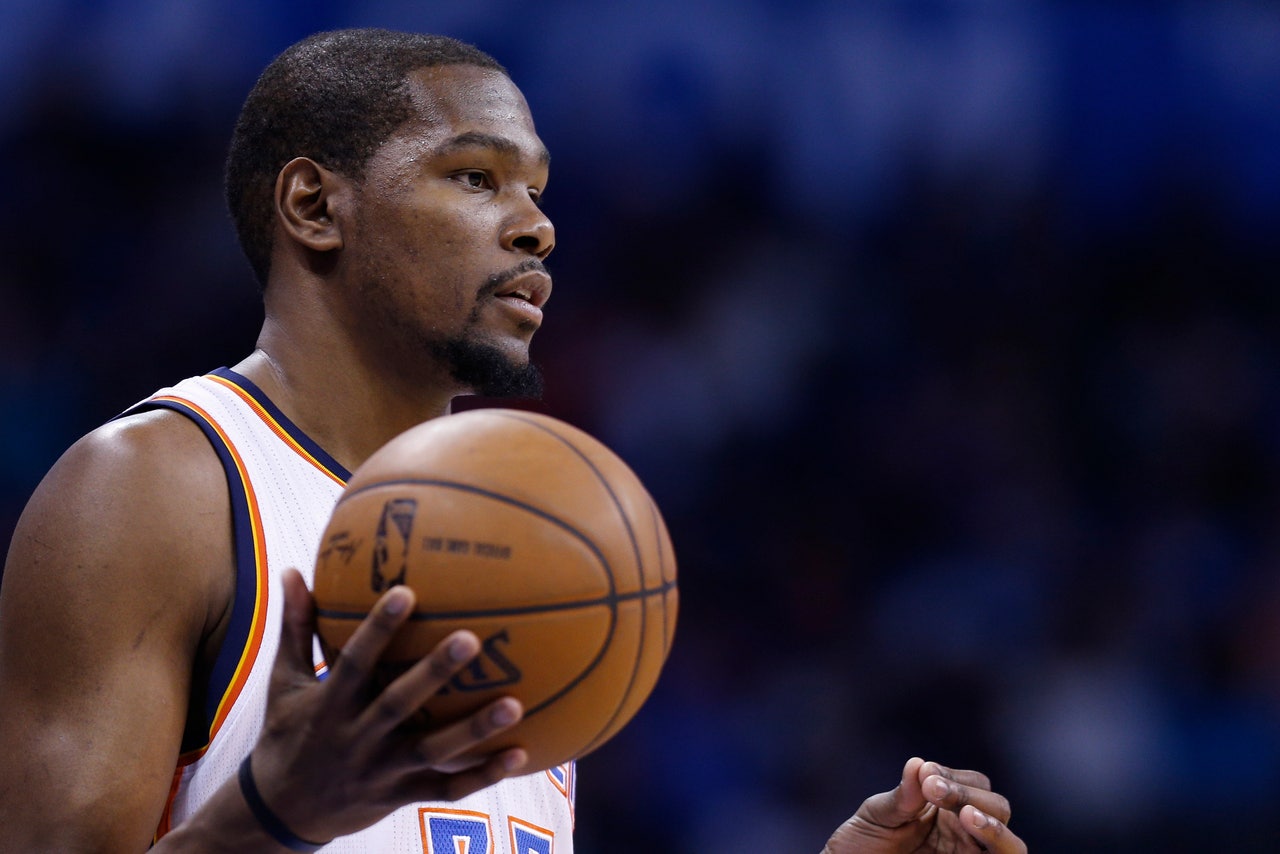 Coach Scott Brooks talked about it, so did Kevin Durant, who sat next to his scooter he uses to move around, and Russell Westbrook and everyone else who took to the podium Thursday afternoon.
"We've had a lot of injuries," Brooks said.
Yeah, we know. We've seen it all season and then we heard about it all Thursday as the Thunder began the process of decompressing a season that required stitches. 
Brooks and his team each took their turn answering questions in a series of interviews with the media Thursday about what could have been - if only.
Injuries robbed the Thunder of potential and promise, just like it did two seasons ago in the playoffs and again last season in the playoffs. 
But this past season was the worst as Durant missed 55 games, Ibaka missed a chunk at the end of the season and Westbrook and others spent time sitting on the bench wearing a suit instead of on the court wearing a uniform.
"It wasn't our year," Brooks said. "We had a lot of things that didn't go our way. We have a lot of offensive talent that's going to blend together. Having the beset scorer in the world coming back, we're going to be even better." 
Fine, but what's next?
The most-important season in franchise history begins in the fall, but the pressure starts now. 
Charles Barkley has already predicted the Thunder for greatness next season and the general message coming out of Thursday's exit interview was, "Just wait until next year."
With all the pieces set to return, including a healthy Durant and Westbrook, the on-court situation is near settled, save the decisions still to be made on Enes Kanter and a few others.
But the off-court circus is getting ready to come to town. Durant will be in the final season of his contract and the longer uncertainty lingers, the more questions will get asked. It will be unavoidable for Durant and anyone around him or tangentially affected by him. Everything Durant does and says will be picked over more than a Saturday morning garage sale. 
Durant has meant so much to Oklahoma City, and not just because he won an MVP and the handful of scoring titles. His off-the-court record is unblemished. He's loved like no other, and as far as anyone knows, the feeling is mutual.  But that doesn't mean the questions will stop getting asked. Until Durant makes a decision, he's going to have even more cameras and recorders under his nose.
Brooks, himself, the victim of constant questions about his future with the team, will marinate in the Durant talk all season. Westbrook will be forced to answer to it as well, due to the fact his contract season will be coming up in 2016-17. 
And it doesn't stop there, either. The organization will be all-in on what could be a last go with Durant and Westbrook. Some call it a window that could be closing. It means general manager Sam Presti and staff will need to be at their best to make sure this team does everything possible to win prolifically, just in case Durant doesn't return.
Everyone will be healthy. This team will be fat with expectation.
A last run at a title? It could be, and it's definitely the most-important year the Thunder have faced.
"We've always wanted to write our own story," Durant said. "Hopefully, we'll get there."
Wonder what the ending will be?
Follow Andrew Gilman on Twitter: @andrewgilmanOK
---