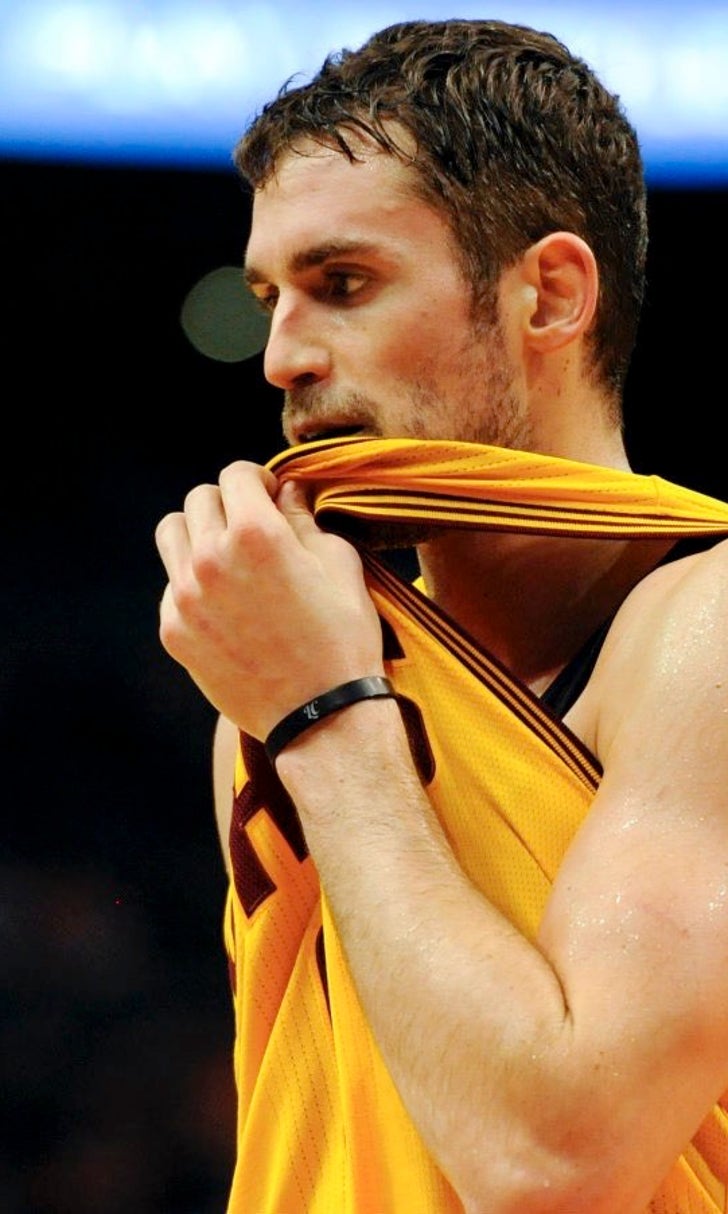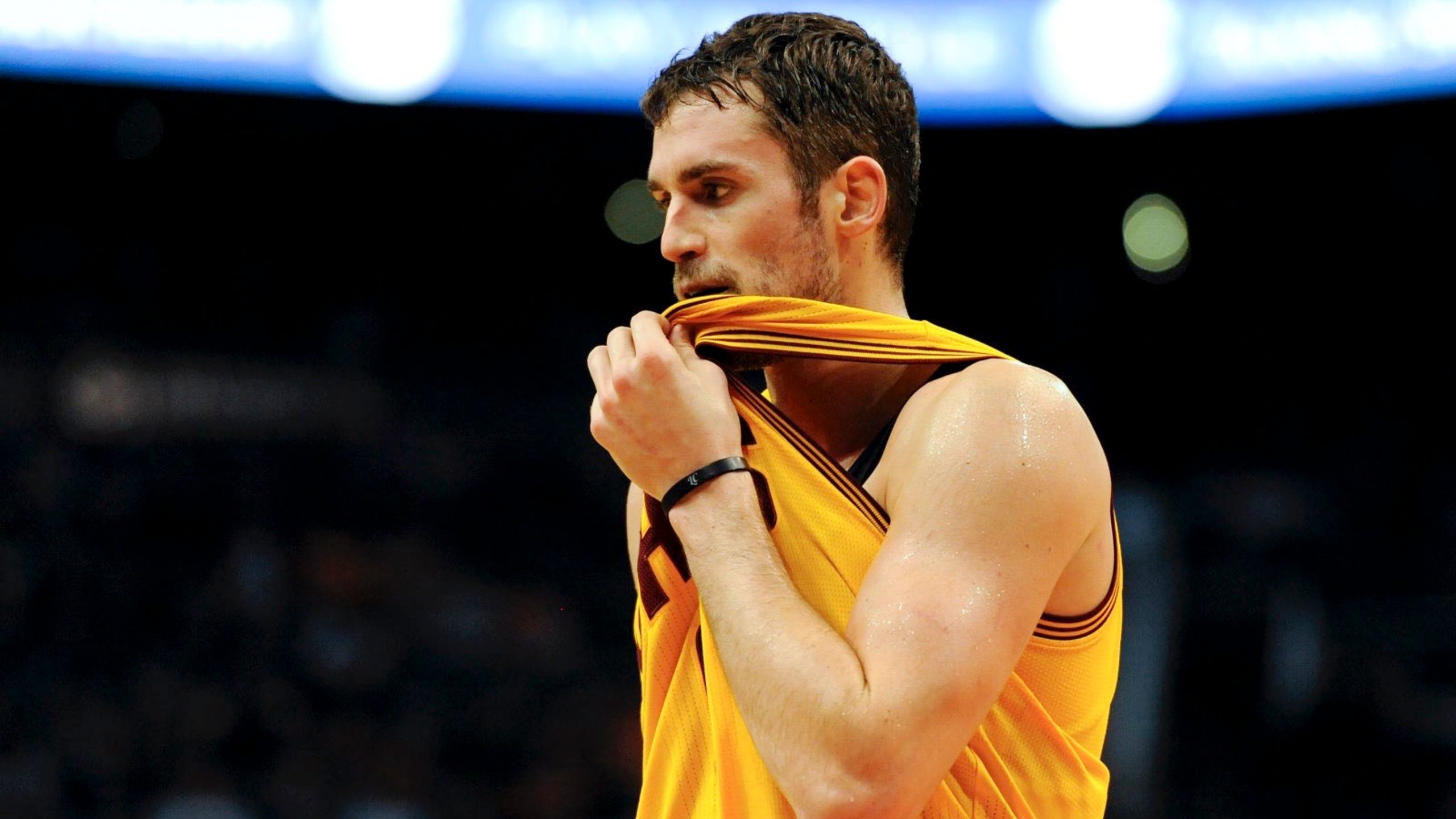 Pregame dribbles: Love expecting boos in return to Minnesota
BY foxsports • January 31, 2015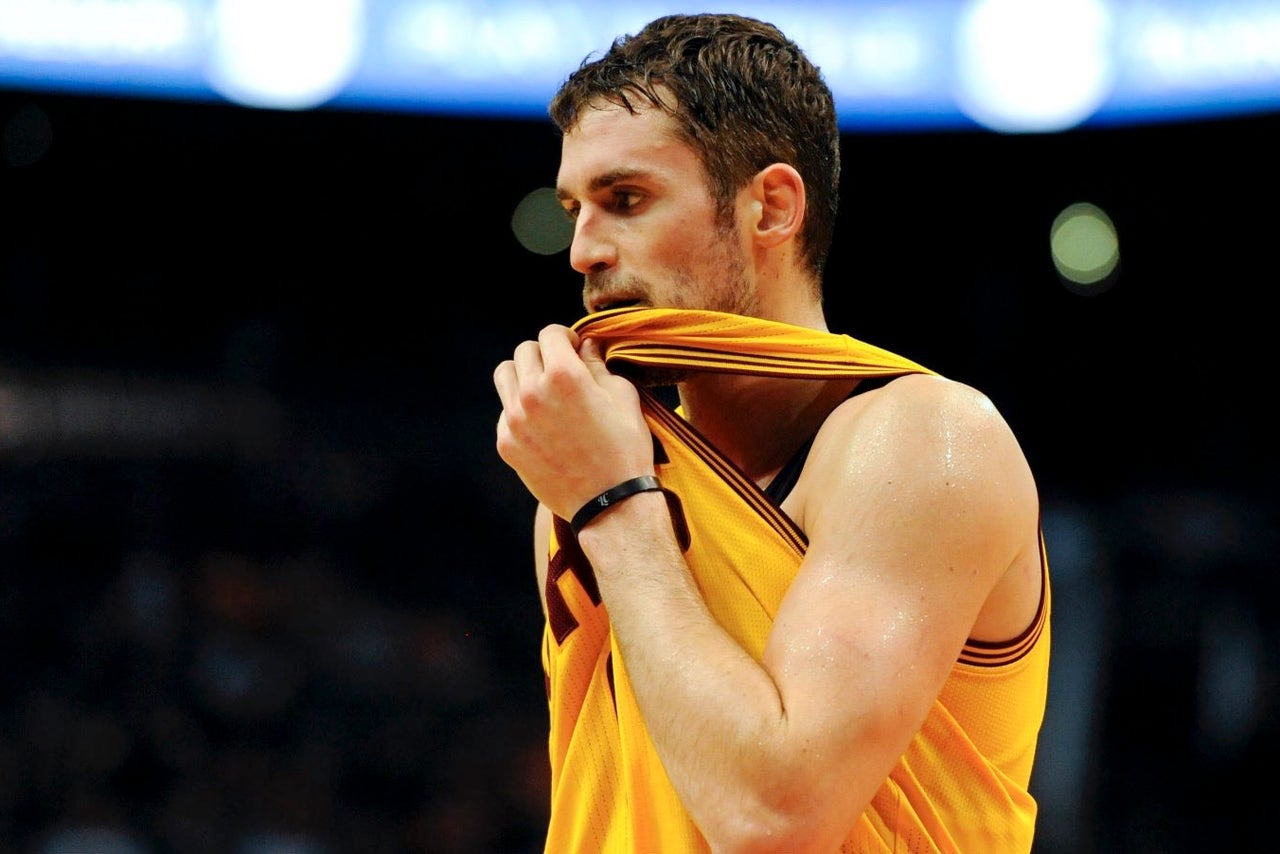 Tipoff: Target Center, Minneapolis, 8 p.m., EST.
Records: Cavaliers 27-20; Timberwolves 8-38.
TV: FOX Sports Ohio. Radio: WTAM 1100, 100.7 WMMS, 87.7 FM La Mega, AM 1590 WAKR (Akron)
Projected Starters
Cavaliers: C Timofey Mozgov; PF Kevin Love; SF LeBron James; SG J.R. Smith; PG Kyrie Irving.
Timberwolves: C Nikola Pekovic; PF Gorgui Dieng; SF Thaddeus Young; SG Andrew Wiggins; PG Zach LaVine.
Injury Report
Cavaliers: C Anderson Varejao (Achilles) out for season.
Timberwolves: PG Mo Williams (hip) doubtful; PG Ricky Rubio (ankle) out; SF Shabazz Muhammad (oblique) out; F Robbie Hummel (hand) out.
Dribbles
1. The Cavs have won nine straight. The Timberwolves are terrible. But this is the NBA, and that means little. Anyone can beat anyone. Otherwise, these guys would be playing in Europe or something.
2. I guess what I'm trying to say is the Timberwolves DO have professional basketball players and they WILL be fired up to face Kevin Love. This will be the largest crowd of the season at the Target Center. Remember when LeBron James came back to face the Cavs as a member of the Heat for the first time? This won't be quite that intense -- but close. T-Wolves fans are likely to be loud and hateful.
3. Love said he expects to be booed. It's good that's what he expects, because that's precisely what will happen. He admitted it will be strange for him after spending the first six years of his career with the Wolves. They're probably better off not having to wonder whether Love will stay or go. But as a basketball team, they're considerably worse. And they weren't that good before.
4. Still, the T-Wolves are quite happy with No. 1 overall draft pick Andrew Wiggins. He has a ways to go, but he's made strides since the beginning of the season.
5. As Chip Scoggins wrote in the Minneapolis Star-Tribune: "Wiggins has developed a post-up game and attacks the basket with confidence. He's already become a tough, versatile defender, to the point that Flip Saunders trusts him to guard the opponent's best player, whether that's a point guard or LeBron."
6. It will be interesting to see Wiggins try to defend a healthy LeBron. Wiggins had some nice moments vs. LeBron in Cleveland -- but that was when LeBron was playing with a knee and back strain. His wrist is still sore, but the injuries hindering his explosiveness seem to have healed. As Wiggins or anyone else can find out, a healthy LeBron spells trouble.
7. Shooting guard Kevin Martin is back for the Wolves, and he can make a difference off the bench. The Zanesville (Ohio) High product can still light it up from time to time.
8. Reports out of Minnesota have said the Cavs are interested in Wolves point guard Mo Williams, who is supposedly on the trading block. I cannot verify these reports. Williams played for the Cavs during LeBron's first stint, and it's hard to envision Williams returning at this stage of his career. If the Cavs have interest, it's merely exploratory.
9. That's not to say Williams is washed up. He scored 52 in a game this season. But he's still as hot-and-cold and maddening as ever. But as far as backup point guards, you could do worse. Williams is likely out tonight with a hip injury.
---