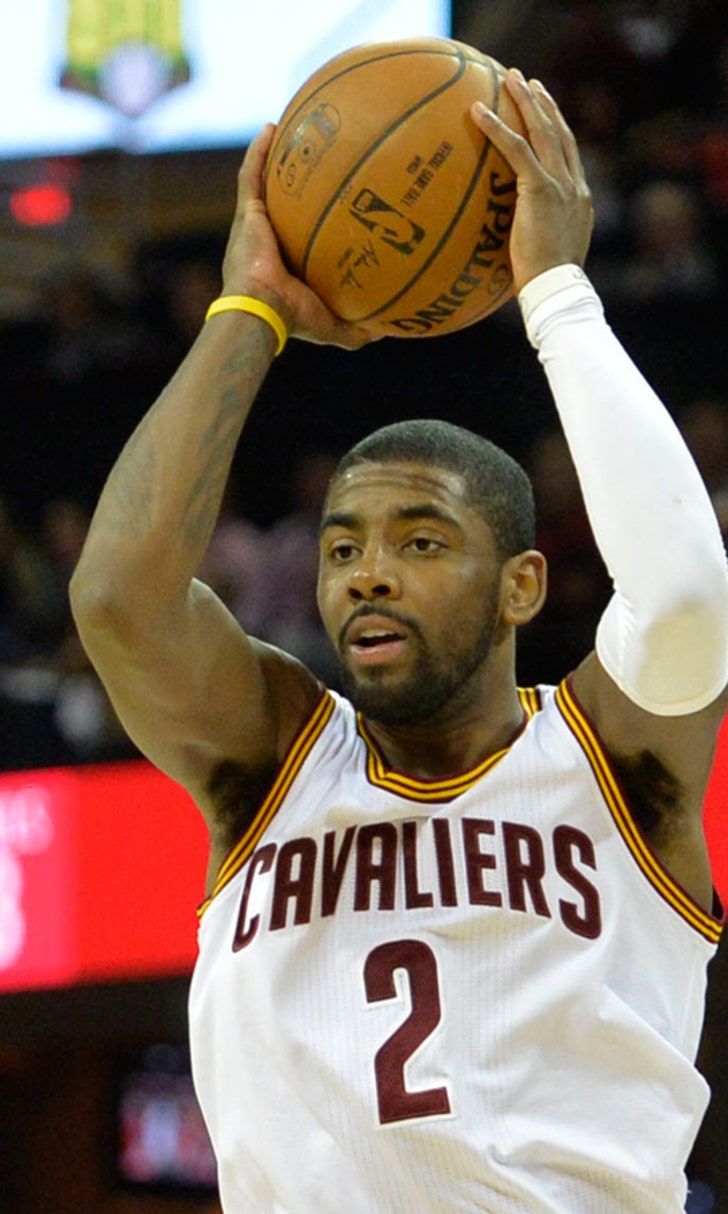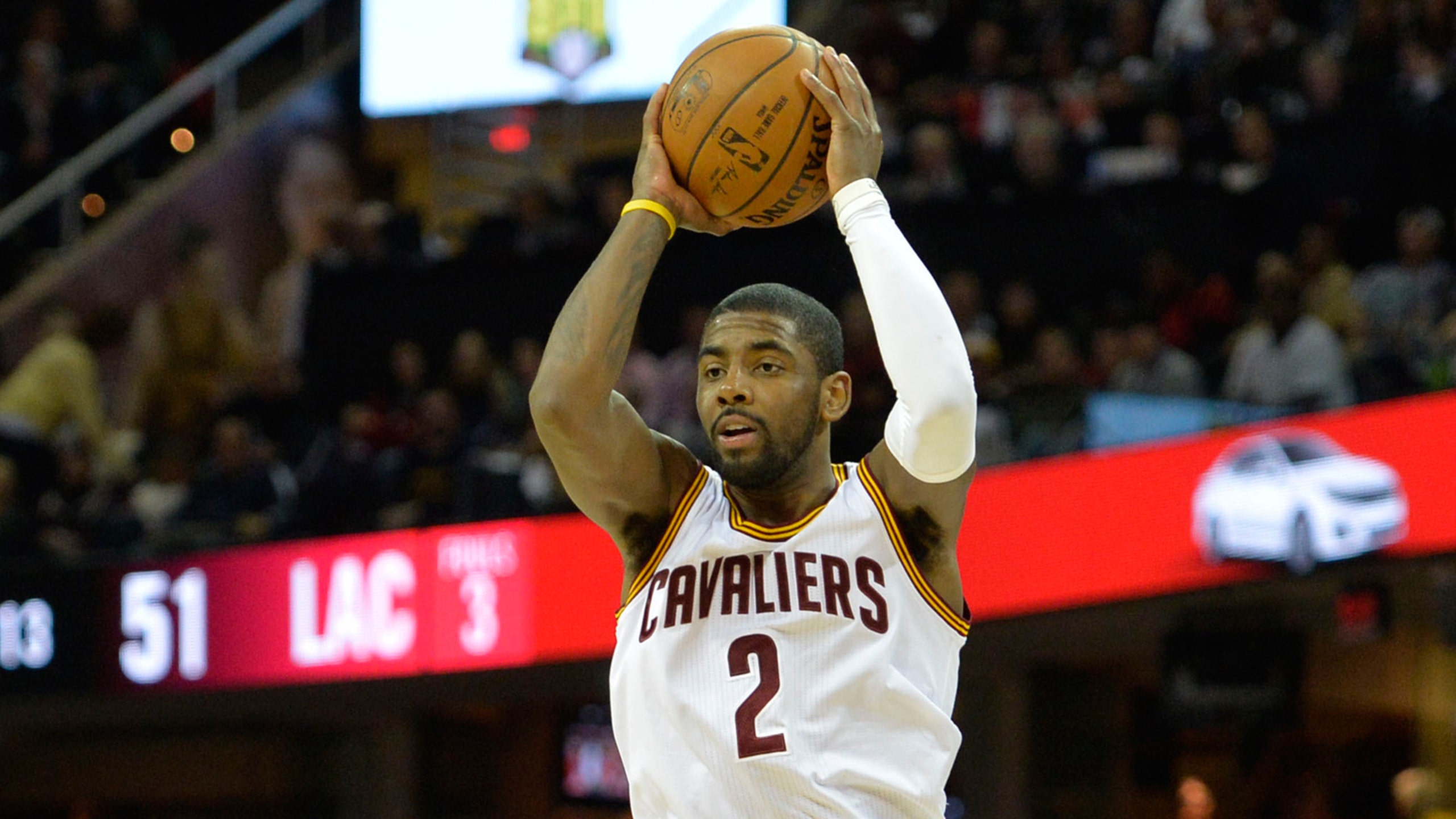 Pregame dribbles: Kyrie Irving 'good to go' vs. Celtics
BY foxsports • March 3, 2015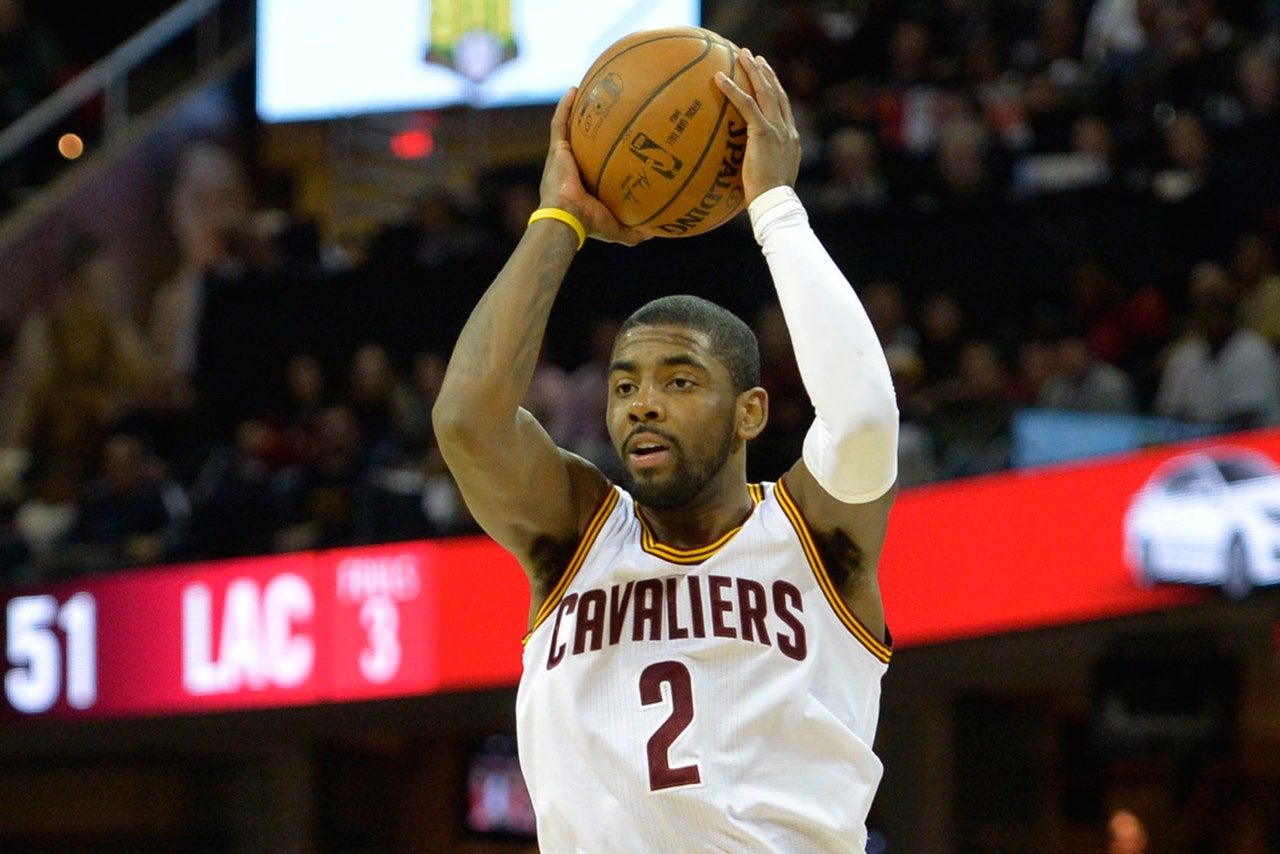 Tipoff: Quicken Loans Arena, Cleveland, 7 p.m.
Records: Cavaliers 37-24; Celtics 23-34.
TV: FOX Sports Ohio. Radio: WTAM 1100, 100.7 WMMS, 87.7 FM La Mega, AM 1590 WAKR (Akron)
Projected Starters
Celtics: C Tyler Zeller; PF Brandon Bass; SF Evan Turner; SG Avery Bradley; PG Marcus Smart.
Cavaliers: C Timofey Mozgov; PF Kevin Love; SF LeBron James; SG J.R. Smith; PG Kyrie Irving.
Injury Report
Cavaliers: PG Kyrie Irving (shoulder) probable; PF Kevin Love (sick) probable; SF Shawn Marion (hip) out; C Anderson Varejao (Achilles) out.
Celtics: C Kelly Olynyk (ankle) doubtful; PF Jared Sullinger (foot) out.
Dribbles
1. Cavs coach David Blatt says he thinks Kyrie Irving is "good to go." That's good news for the Cavs, who lost each of the past two games that Irving missed.
2. Blatt added Kevin Love is a game-time decision. Love is sick and missed Tuesday's shootaround.
3. This could be a toughie for the Cavs, simply because the Celtics play very hard and shoot lots of 3-pointers. I don't have any statistical evidence to support this, but the Cavs seem to struggle against teams that shoot well from the perimeter.
4. The Celtics' Brad Stevens is clearly a good coach. Any time you can lead little Butler University to two NCAA finals, and make the best of what you have in the NBA ... well, you must be doing something right.
5. Old friend Tyler Zeller is playing fairly well for the fairly young Celtics. Evan Turner hasn't been too bad, either. Same goes for rookie Marcus Smart and fifth-year guard Avery Bradley. Despite the trades of Rajon Rondo and Jeff Green, and the injury to Jared Sullinger, the Celtics are right there in the playoff chase. So again, the Cavs will have to be careful.
6. Of course, the Celtics' best player in the last week or so may be none other than little point guard Isaiah Thomas, obtained from the Suns at the trading deadline. Thomas stands 5-foot-9 on a good day, but is quick, can score, and plays with loads of confidence. He's a joy to watch, but not defend.
7. Last time these teams met (Nov. 14 in Boston), the Cavs overcame a 19-point deficit in the fourth quarter to win 122-121.
8. The Cavs are 18-0 when scoring 100 or more points at The Q.
9. LeBron James has scored at least 20 points in 34 straight games vs. the Celtics. He averages 30.4 points vs. the Celtics -- higher than his average against any other team.
---