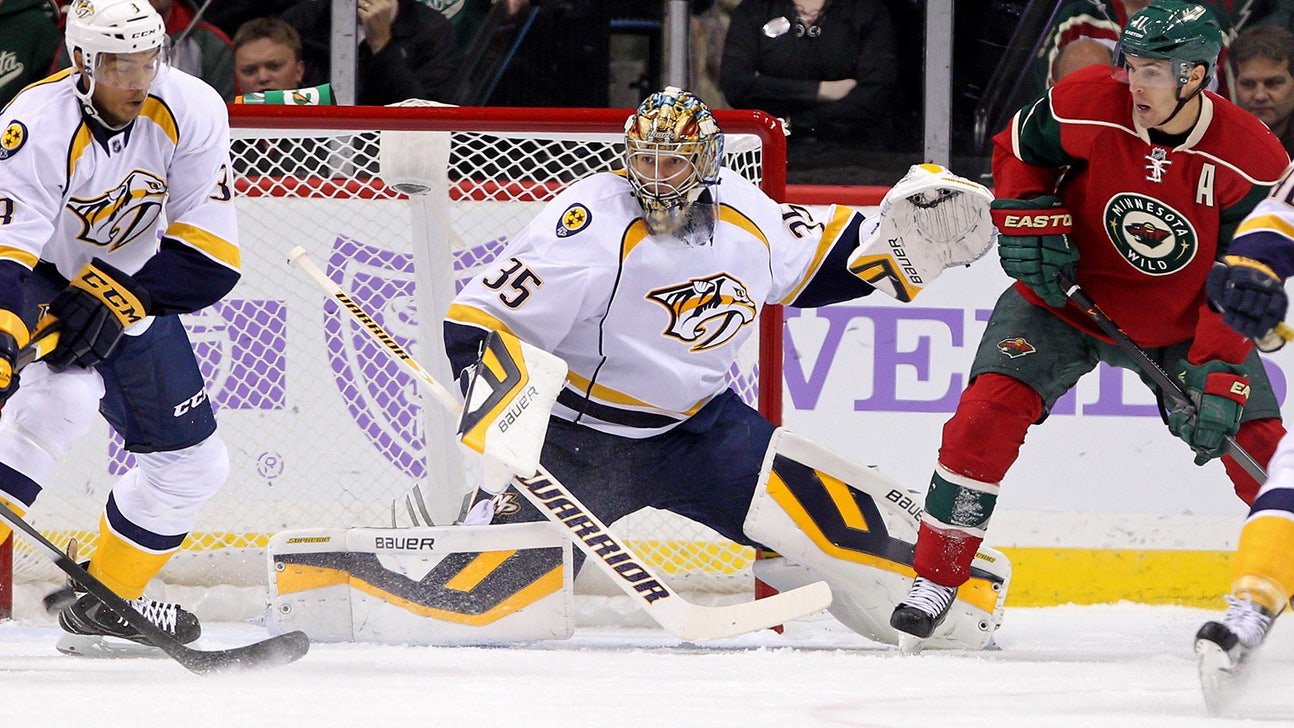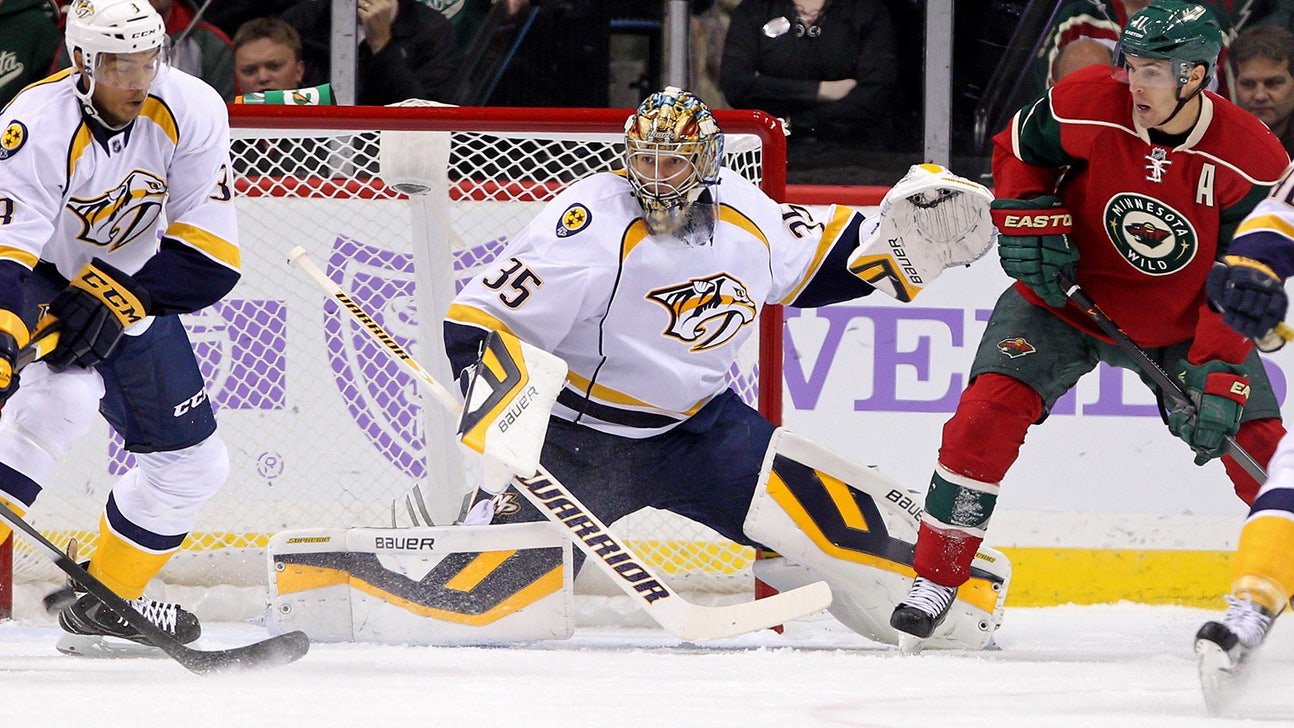 Preds' Rinne ready for conditioning assignment in minors, nears return
Published
Feb. 26, 2014 5:14 p.m. ET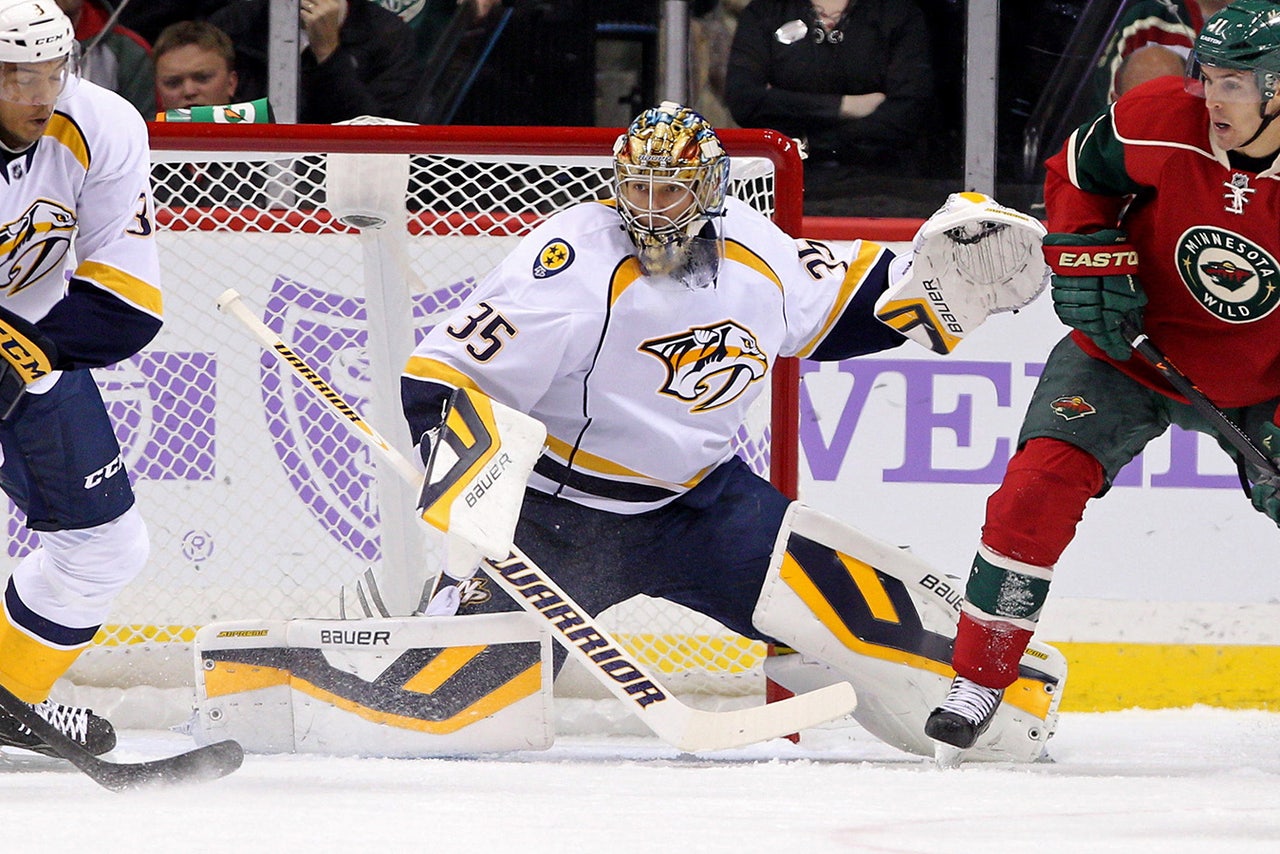 NASHVILLE -- Predators goalie Pekka Rinne, who has missed the last four months with a hip infection, has been sent to the team's top minor-league affiliate on a conditioning assignment, raising the possibility that he could be back in goal in Nashville possibly by next Tuesday or Thursday.
"For sure, I feel like I'm really close to the game shape and now it's just a final couple of games before I jump on the ice with the Nashville team," he said.
Rinne led the NHL with 43 wins in 2011-12 and without him this season the Predators have struggled at times. They came out of the NHL's Olympic break four points out of the last playoff spot in the Western Conference. He has not played since Oct. 22, after which the infection was discovered. He had undergone offseason hip surgery and then suffered an E. Coli infection that attacked where the surgery was performed. The infection had serious health implications.
Rinne said he was never scared for his life.
"No, I never thought of it in that way," he said. "I actually didn't know about E. Coli bacteria. I think it was a good thing that I didn't really know. But eventually when you talk to the doctors and (infectious) disease people you realize it's kind of a serious thing that you've got to take care of. But at any point it didn't make me nervous or scared and as soon as they tackled the infection, the medication started working and I think that gives you a lot of confidence that we are on top of it and the doctors were really good to me and the medicine was good to me."
Rinne will go to the Milwaukee Admirals of the American Hockey League. The Admirals have games on Friday and Sunday. Predators goaltending coach Mitch Korn will leave on Friday to go with him and assistant general manager Paul Fenton will be there to observe him as well.
Predators coach Barry Trotz said he was unsure when Rinne would be able to play for Nashville.
"It will all be based on what we've been doing with Pekka to this point (which) is how he feels, where he's at in terms of his game and he's had good dialogue with our trainers and, obviously, with the coaching staff and all that," he said. "We'll just sort of play it day-to-day and that's how we're going to play it. We'll have a dialogue probably every time he practices or plays."
Trotz said he is not looking for Rinne to be the Predators' "savior."
Rinne is 4-4-1 this season with a 2.31 goals-against average and .917 save percentage.
"So it's not about Pekka coming back and being the savior," he said. "I think it's about Pekka coming back and adding to our mix and if he can get his game to the level close to what he's capable of we're a better hockey team. Plain and simple."
---