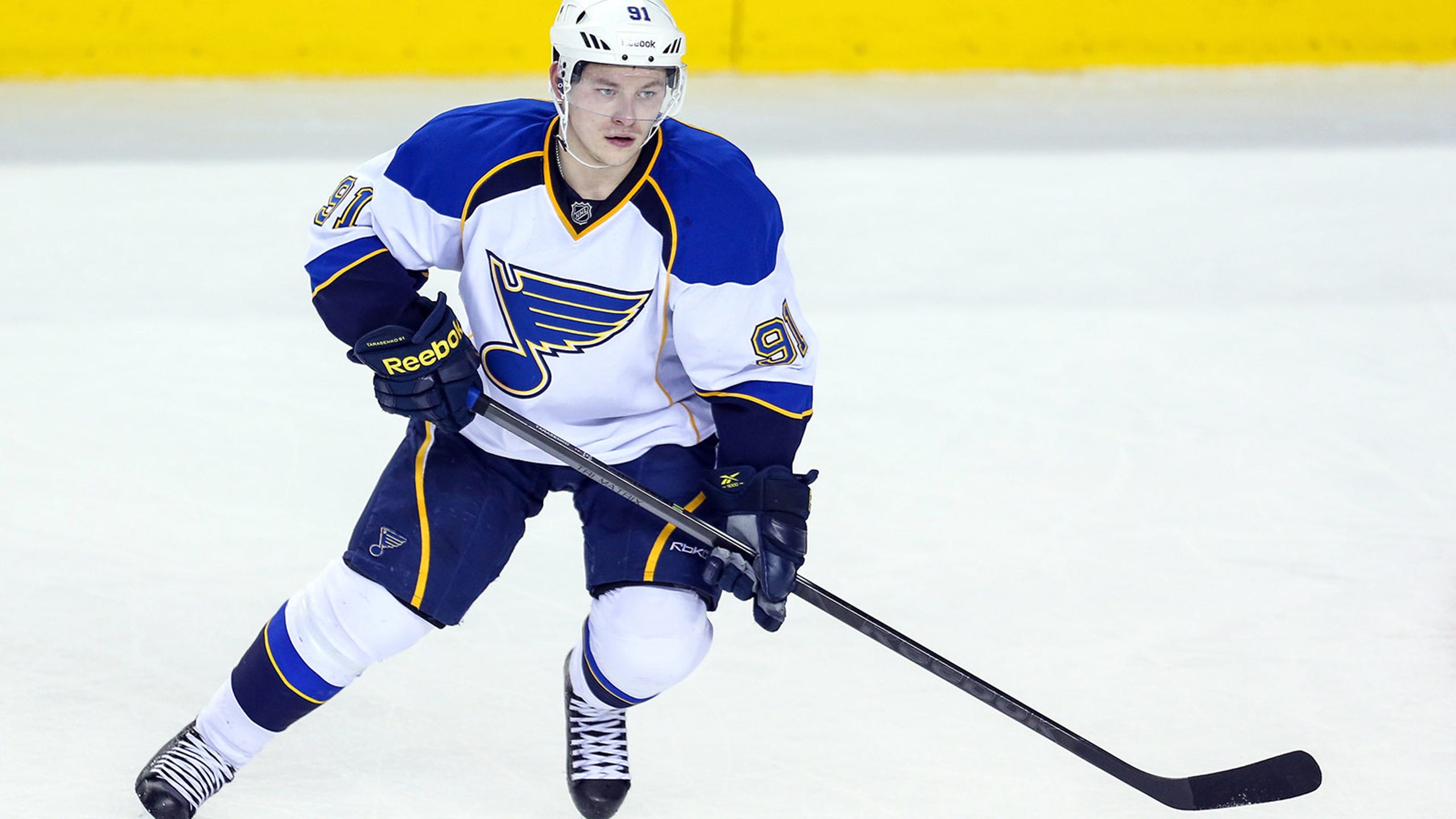 Praise piling high for Tarasenko -- including from an old European foe
BY foxsports • January 28, 2014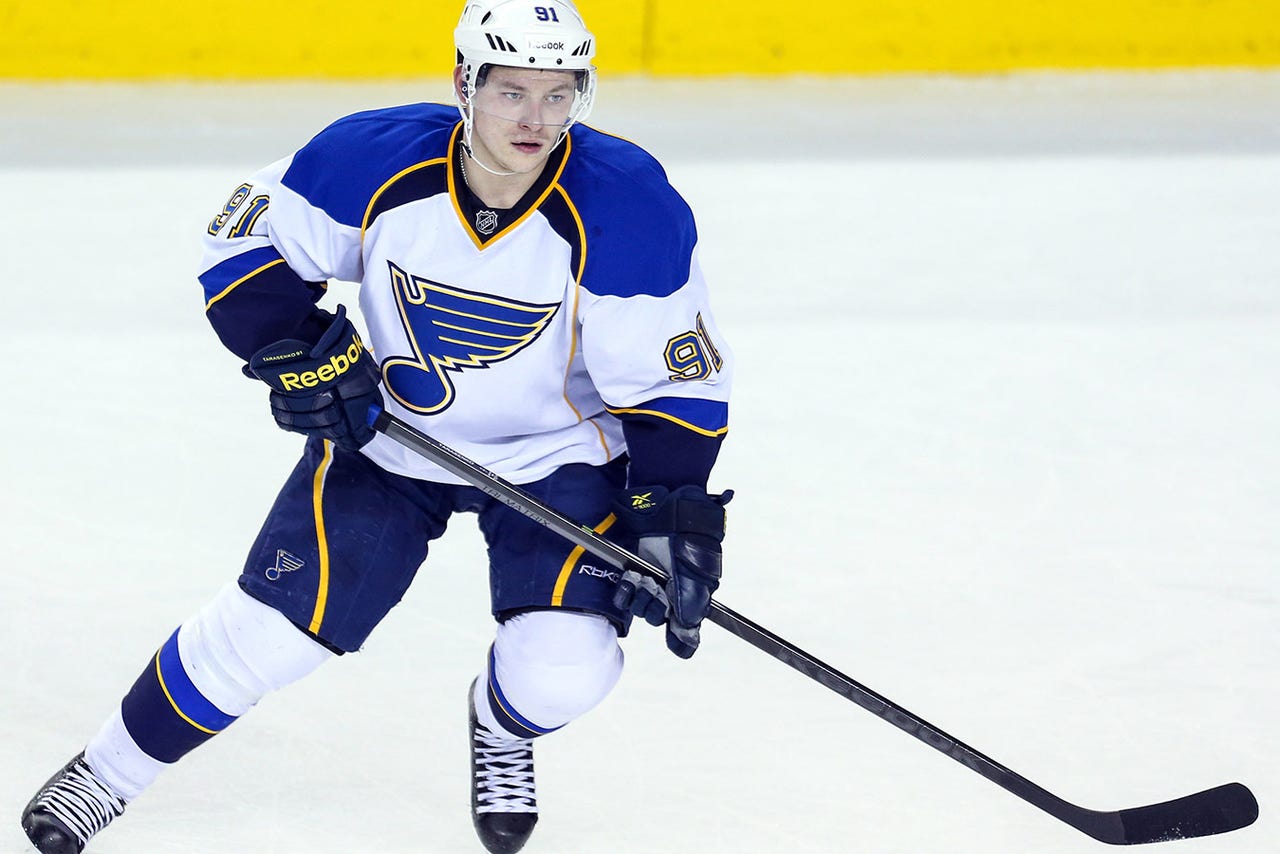 ST. LOUIS -- Jaromir Jagr knew Vladimir Tarasenko was going to be something special when the two played against each other in the Kontinental Hockey League years ago.
"Of course, I remember him," the 41-year-old veteran New Jersey Devils forward said Tuesday, following the team's morning skate at Scottrade Center.
Jagr played for Avangard Omsk Region in Russia's KHL during the 2008-09, 2009-10 and 2010-11 seasons when Tarasenko, the Blues' blossoming second-year winger, was a teenager playing for Sibir Novosibirsk.
"It was the closest road trip for us," Jagr said. "They were kind of our neighbors, the team he played for."
So Jagr -- who was a 19-year-old in his second season with the Pittsburgh Penguins when Tarasenko was born in December 1991 -- saw plenty of Tarasenko. And he was impressed by what he saw.
"He was already scoring goals and points in the KHL, a very good league, and at such a young age," Jagr said. "So everybody knew he was going to be a star."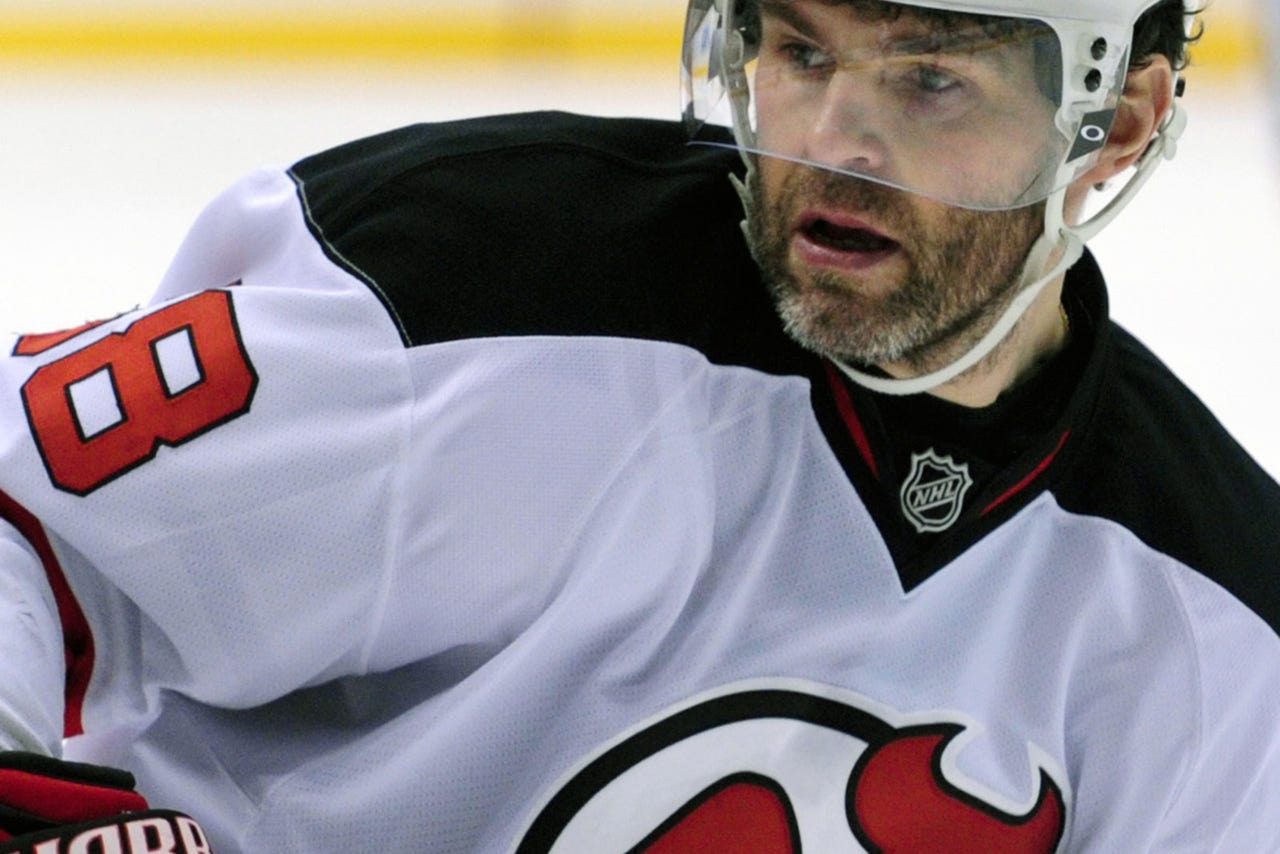 Jaromir Jagr was impressed when he played against a teen-aged Vladimir Tarasenko in the KHL.

Tarasenko made his debut in the KHL at age 16, a phenom playing in a tough league against grown men like Jagr, a former Hart Memorial Trophy winner, a five-time Art Ross Trophy winner and a nine-time NHL All-Star.
If the rest of the KHL didn't already know about Tarasenko because of his father, Andrei, a 1994 Olympian and a Russian Hockey League scoring champion, they would learn about him soon enough.
The younger Tarasenko proved early on that he could compete with the best of the best, scoring seven goals as a rookie, 13 in his second season and nine in his third before establishing himself as one of the league's top talents.
"He was already playing the first line," Jagr said. "He was the game-breaker already at that age. He already had so much pressure. And over there there's a lot more pressure than here."
Jagr laughed at that thought.
"It's not easy there," Jagr said. "... If you are supposed to score and you don't score, that's a lot tougher than here."
Tarasenko will play against Jagr for the first time in his NHL career tonight when the Blues host the Devils. The Russian youngster missed the game in New Jersey last week because of the flu and missed a March 3, 2013, matchup against Jagr's Dallas Stars in his rookie season because of a concussion.
Tarasenko, who is coming off a two-goal performance against the Islanders on Saturday, will have an opportunity to show one of the NHL's all-time great forwards what he learned from his time in the KHL and his first 87 games in the NHL.
"It helped me a lot," Tarasenko said of his experience in the KHL. "I started playing when I was 16, my first season. I played against some famous guys, (like) Jagr. It helped me a lot. I'm not nervous anymore in the games."
There were glimpses previously that hinted at Tarasenko's ability, but he's now beginning to blossom into the impact player he was expected to be when the Blues stole him with the 16th overall pick in the first round of the 2010 draft. Teams weren't sure then whether he would leave Russia for the NHL.
"I think all the things that you saw flashes of last year, you see on a very consistent basis," Blues coach Ken Hitchcock said. "I think he's more confident. I think he realizes that he's one of the bigger players in the league now. He's using his size and his leg strength to his advantage. He's holding off people.
"I think the thing he doesn't get near enough credit for is he's got three quick steps. In tight spaces he's got three quick steps. You kind of fall asleep when you're checking him, and then he's got another gear in tight spaces that really gives him that little step that gets beyond defensemen and beyond the second layer of defense. It's hard not knowing how quick a guy is until you play against him."
FOX Sports Midwest coverage of the Devils-Blues game begins at 6:30 p.m. Tuesday.
Hitchcock wasn't alone in his praise of Tarasenko, who scored his 16th and 17th goals of the season Saturday.
"He's like no player I think we've ever had, well, since I've been here in St. Louis that we've had," Blues center David Backes said. "His dynamic ability to shoot the puck and score and beat guys one-on-one, he's an anomaly, but a good one. For him to mature at the rate that he has, along with guys like Jaden Schwartz, it's impressive and it's really what's adding to our success this year is those guys' maturity and evolution and ability to step up in games. If the puck's on his stick inside the top of the circles, that's a great scoring chance for us."
Tarasenko's 17 goals are tied with Backes for the second most among the Blues this season. His 25 goals since the beginning of last season are tied with Patrik Berglund for third most on the team, trailing only Alexander Steen's 34 and Chris Stewart's 33.
Hitchcock compared Tarasenko's shot to that of Brett Hull's.
"The same way," Hitchcock said. "It's heavy. It's fast. I think the biggest thing he has going is he's unpredictable.
"When you're shooting with your blade that square to the net, I don't think any goalie can tell you where it's going. I don't think any goalie can read off that blade because it's flat, very similar to the way Mark Recchi's was. Mark had the same thing where he squared up his blade so you didn't know if it was going glove, stick, low, high. You had no idea.
"And I don't think anybody can tell on Tarasenko. He scores high glove on the first one (against the Islanders) and then he scores 18 inches on the second one, and both times the blade's square. I don't think you can tell where it's going."
Watch the 'Blues Live' pregame and postgame shows before and after every St. Louis Blues game on FOX Sports Midwest.
It's all a lot to take in for a 22-year-old who is still adjusting to life in a different country. He's playing in a new league with smaller rinks against different players and teams while adjusting to a rigorous travel schedule.
But he's getting more comfortable all the time, and that transition has made some things easier and helped him this season.
"I don't need to worry about life stuff, like (finding an) apartment, and road trips guys help me a lot," Tarasenko said. "I feel pretty good right now because I feel like at home. It was tough last season because it's a new country and, mentally, new everything. People are different, too. This year is a little bit easier for me."
He's not a teenager in the KHL anymore, but he's still a young guy trying to prove himself against the best of the best on a nightly basis. He's worked hard to get to this point and will continue to work hard.
Tarasenko received confirmation that his hard work was paying off when he was selected for Russia's Olympic team, a goal he had worked years to achieve. The Blues have just six games left before he will head back to his homeland, where he will see some familiar faces and fulfill one of his dreams.
"I'm so excited," Tarasenko said. "I get to see my family, my grandpa, my mom, my father. It's unbelievable. It's been my dream for a long time. My father was in the Olympics, too, 20 years ago. It was my goal for four years, to make the Olympic team. I didn't trust in it in the beginning, but my father and my grandpa told me to just work hard and show what you can and the coaches will make the decision."
You can follow Nate Latsch on Twitter (@natelatsch) or email him at natelatsch@gmail.com.
---