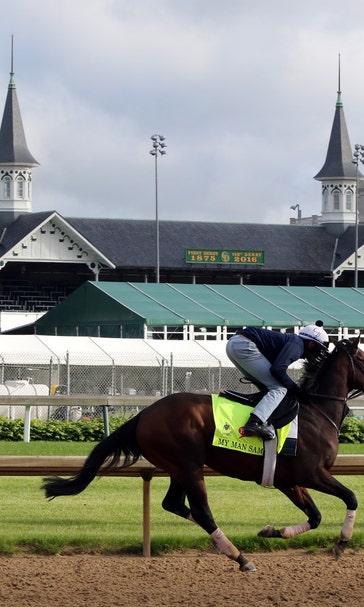 Power ranking the names of the 20 Kentucky Derby horses
May 6, 2016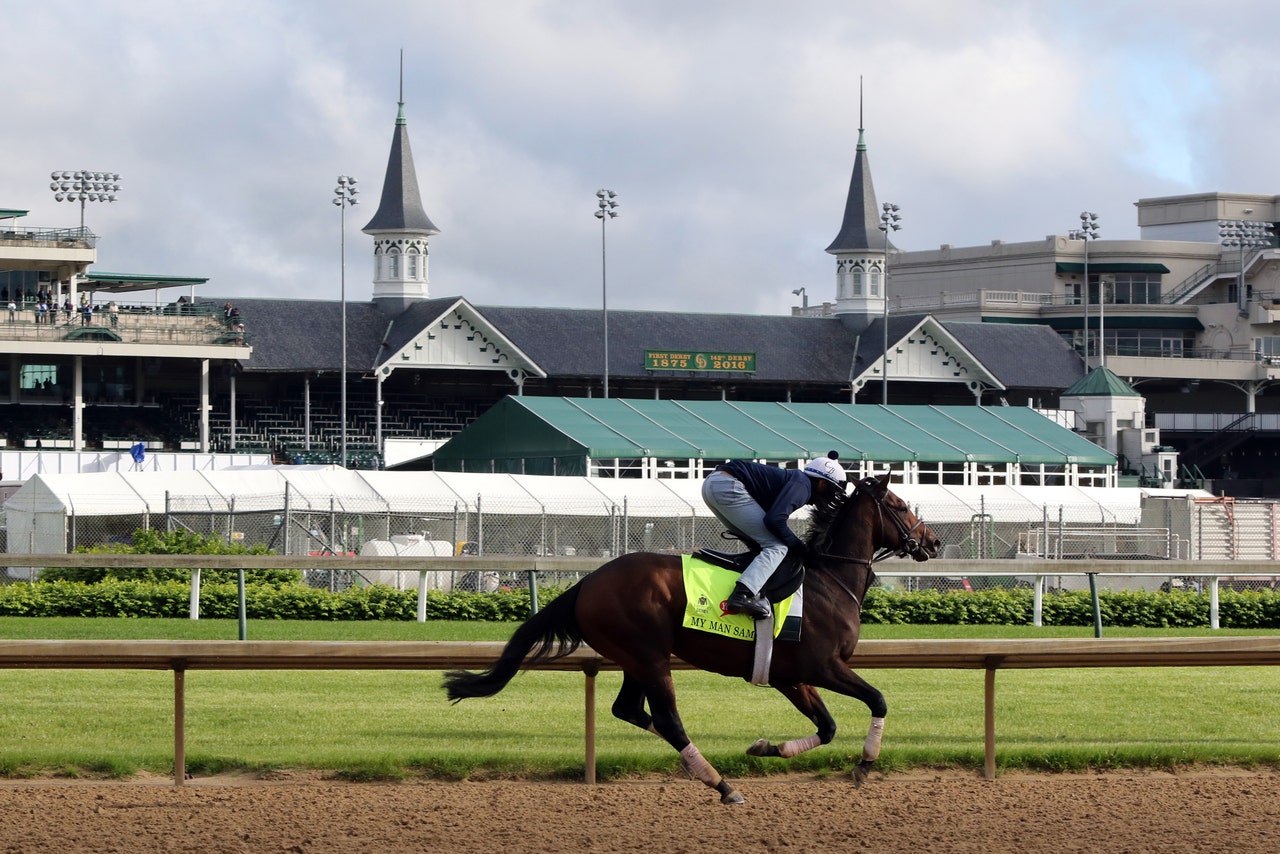 The names of the most famous Kentucky Derby winners ring through horse-racing eternity, evoking memories of powerful thoroughbreds racing down the backstretch at Churchill Downs, legs thundering in the dirt as they make their run for roses and sporting immortality. Secretariat, Sunday Silence, American Pharoah, War Admiral, Assault, Cavalcade, War Emblem, Charismatic, Silver Charm, Unbridled, Spectacular Bid and Seattle Slew. Each is a powerful name befitting a great champion. The names have gravitas, alliteration and/or describe felonies. It's all there. Oh, sure, there are a few encroachers - weakly named mounts that have somehow slipped into the winner's circle - Mine That Bird, I'll Have Another, Super Saver, Lil E. Tee, Tomy Lee - but they're the exception.
Powerful name equals powerful horse. Under this theory, the horse with the most champion-like name should win Saturday's Kentucky Derby, Beyer Speed Figure and current odds be damned. Unfortunately, this is a particularly weak-named field which is, perhaps, a function of so many horse names already being used up. It's hard to come up with something new when there are thousands of horses who have used tens of thousands of names over the years. It's a plague - like why every movie title sounds the same and everybody has a song named Crazy. Soon they'll just have horses named Mark or Steve or Melania.) Another reason though might be a complete lack of imagination from rich people, who are good at many things, except coming up with a killer name for their million-dollar thoroughbred.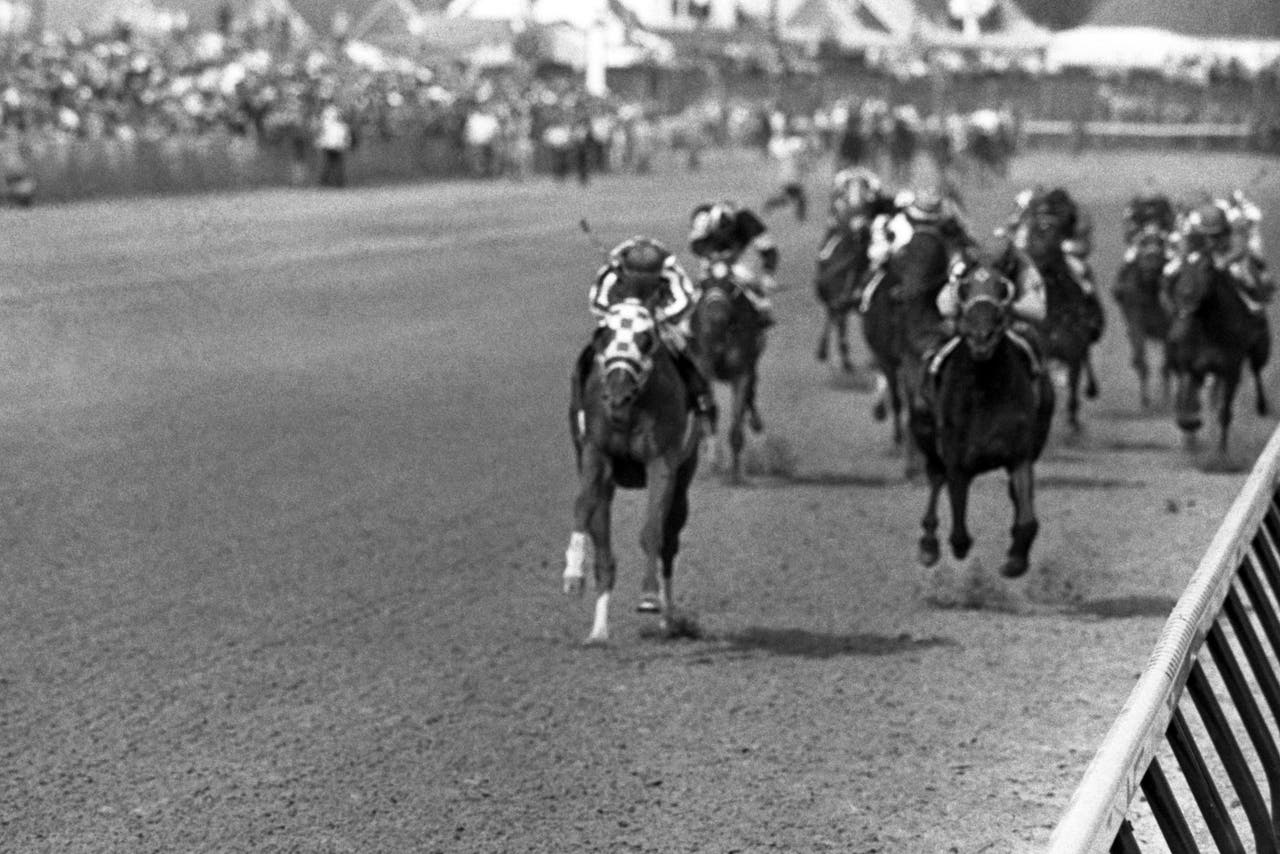 (Photo by: Ron Kuntz Collection/Diamond Images/Getty Images)
Based on the 20 names we do have, here are our projected odds for each, based solely on the championship pedigree of their name.
1. Majesto (5/2)
This is a glass half-full one. One person closes their eyes and sees a second-rate magician or a rejected superhero who lives in Stan Lee's trash can. I close my eyes and see majesty and once, former or future Queens such as Kate, Elizabeth or Latifah.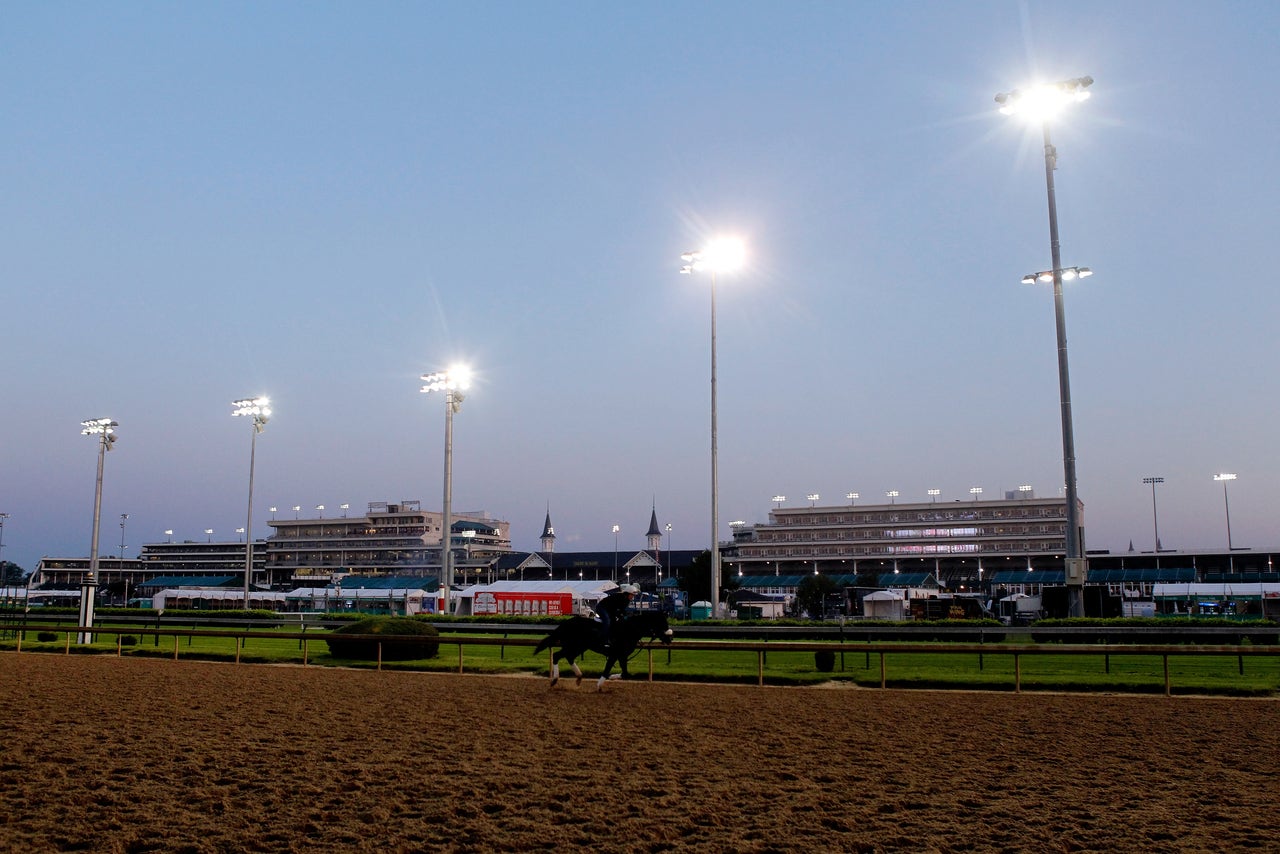 (Dylan Buell/Getty Images)
2. Creator (4/1)
It's sort of amazing Kobe Bryant never referred to himself by this nickname.
3. Trojan Nation (9/2)
I assume this means the horse will win the Derby, be placed under immediate investigation and then have the title vacated in 5 years? Still, you can close your eyes and see "Trojan Nation" on the list of Derby winners, no?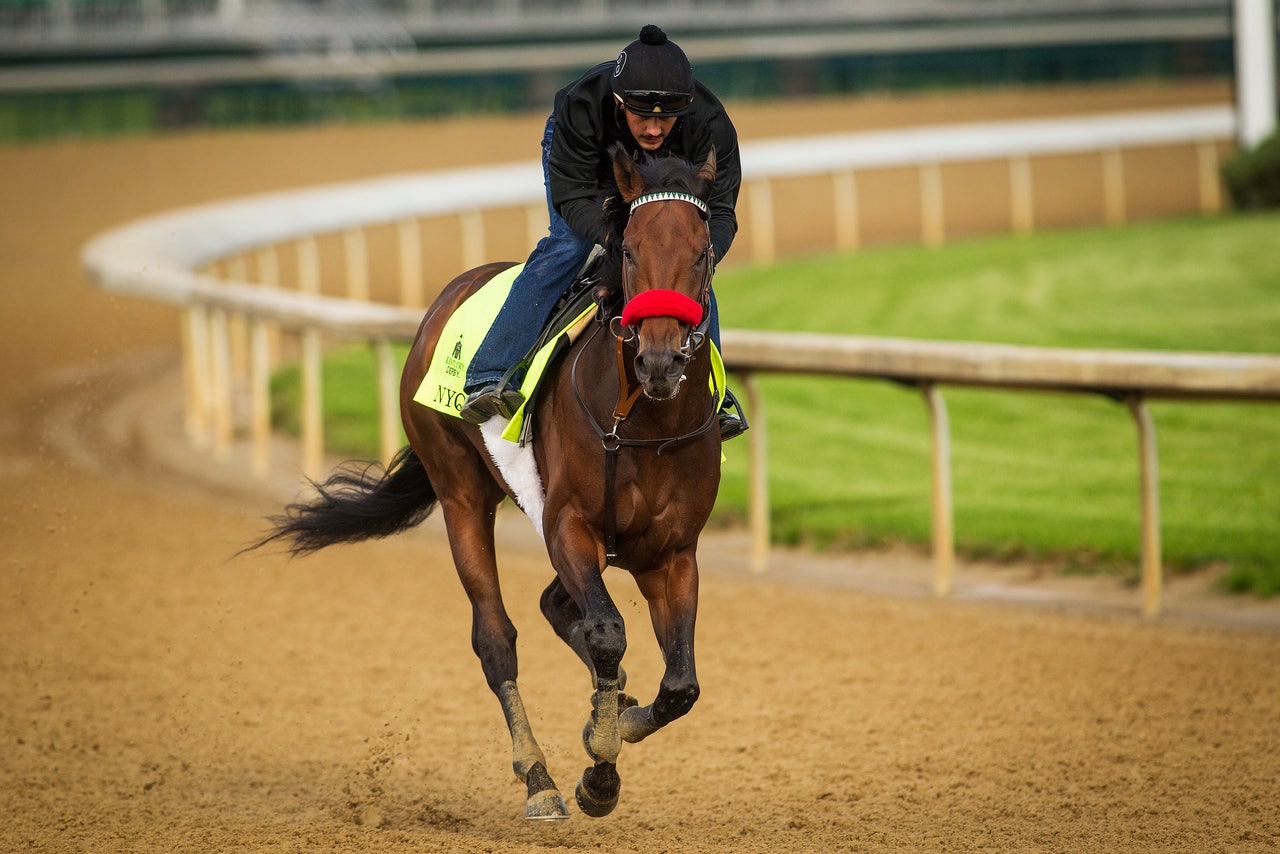 (Alex Evers/Eclipse Sportswire/Getty Images)
4. Gun Runner (11/1)
Sounds like a rejected member of the Wu-Tang: Gun Runnah. And though it seems out of place in 2016 (how many people woule picket the Preakness if "Gun Runner" won the first leg of the Triple Crown), it's a horse you could definitely picture winning the 1933 Derby.
5. Destin (17/1)
Okay, I get that Destiny was taken, but couldn't they have picked a variation? Mothers and fathers have been butchering the spelling of the name for years? In 2014 alone we saw born Destinee (246 girls), Destini (84), Destiney (58), Destinie (23), Destine (10), Destinii (6). Couldn't the horse owners have done the same? No one just goes with "Destin." Try harder. But now that I've scanned the whole list, I see five boys named Destined (another Kobe nickname miss) and, wow, I stand corrected, 130 boys named Destin, to go along with 17 girls. I guess the horse name is okay. Whose face has egg on it now? Kriyz Chaze, that's who.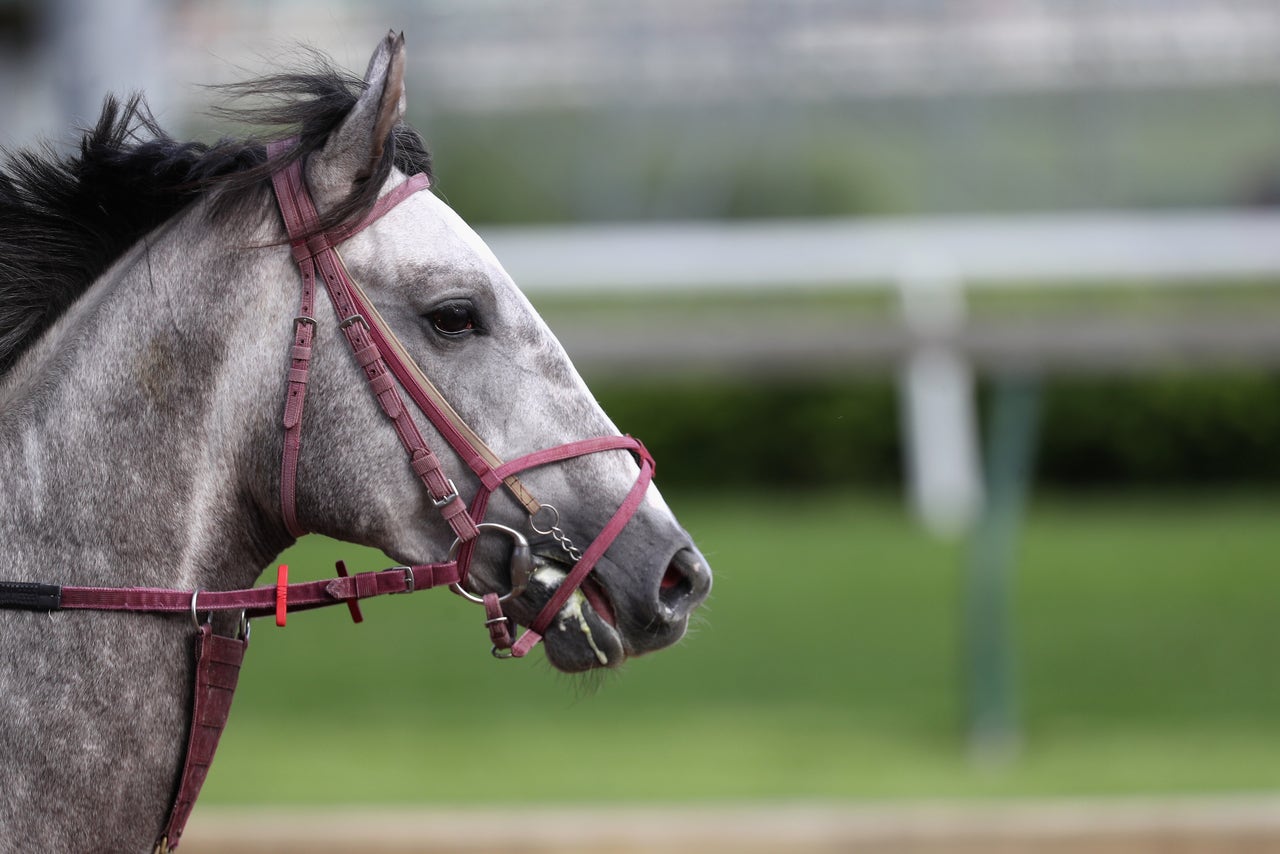 (Rob Carr/Getty Images)
7. Tom's Ready (18/1)
7. Mo Tom (18/1)
These refer to the same Tom - New Orleans Saints owner Tom Benson. Mo Tom refers to a nice Benson-family story, but not one that makes for a good horse name. As for Tom's Ready, no he isn't. Anytime you go out of your way to state that you're "ready" it almost certainly means you're not. Four years of marriage has taught me that.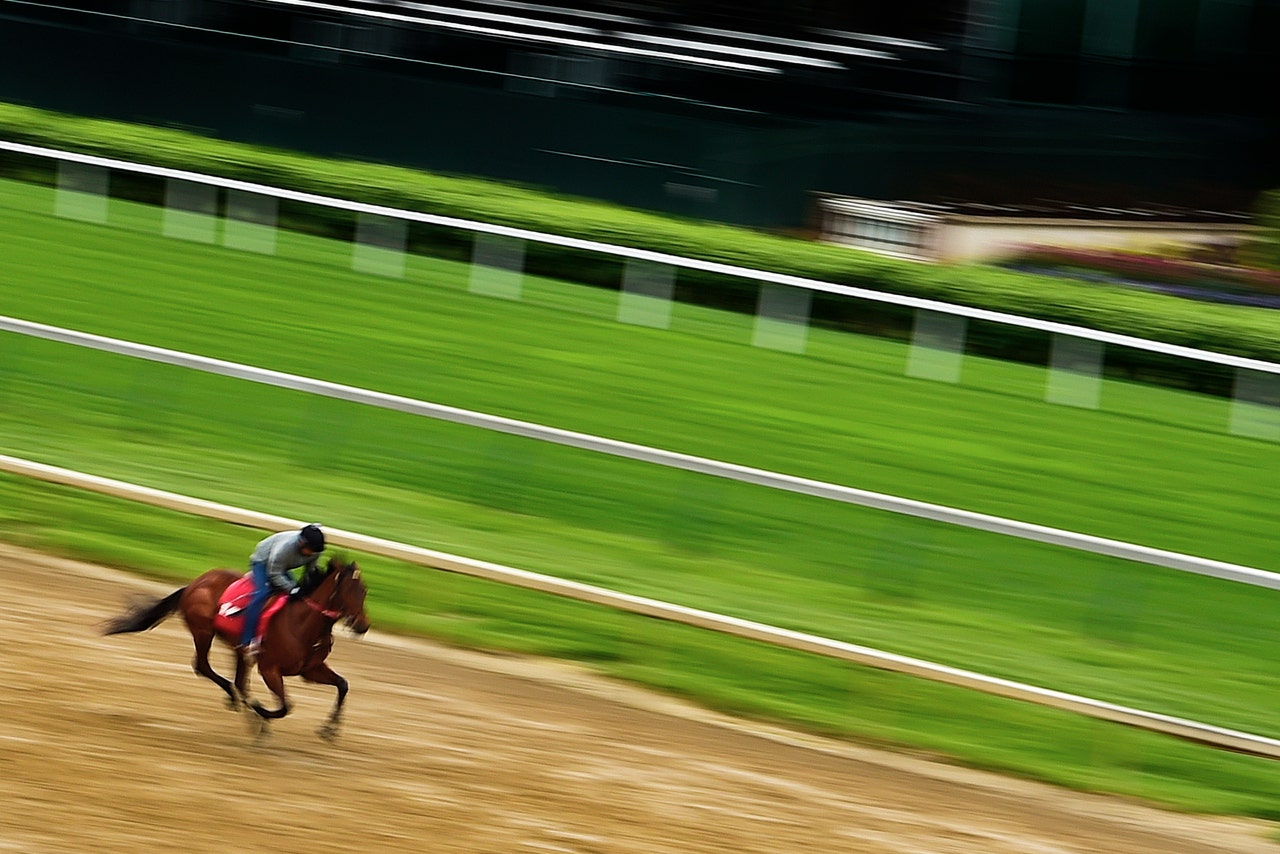 (Daniel Owen/Eclipse Sportswire/Getty Images)
8. Mohaymen (20/1)
This is the Arabic word for "dominant." Going with a different language is a good way to get around the whole "every name is taken" thing (there are 30 registered names that have the word "dominant" or some form of in it) but Mohaymen, while a word that has important meaning its own language, has no gravitas in English. How to fix? Just pick a cool-sounding Arabic word and tell people it means "dominant." No one's going to know. It's the same way you have no idea if that Chinese character on your back actually means "strength and pride" or "American capitalist fool."
9. Danzing Candy (25/1)
You know who doesn't love candy? Glenn Danzig. You know who especially doesn't like the misspelling of his name in association with an implied love of candy? Glenn Danzig. Let's play some Hybrid Moments to get this sweet, sugary taste out of our mouths.
10. Outwork (25/1)
Horses, nor people, should be named after verbs, unless you are Reverend Run.
11. Whitmore (30/1)
No, no; the villain in Lost is Charles WIDMORE. Whitmore sounds like the company you call when your air conditioning breaks. Man, naming a horse after Charles Widmore would be a baller move.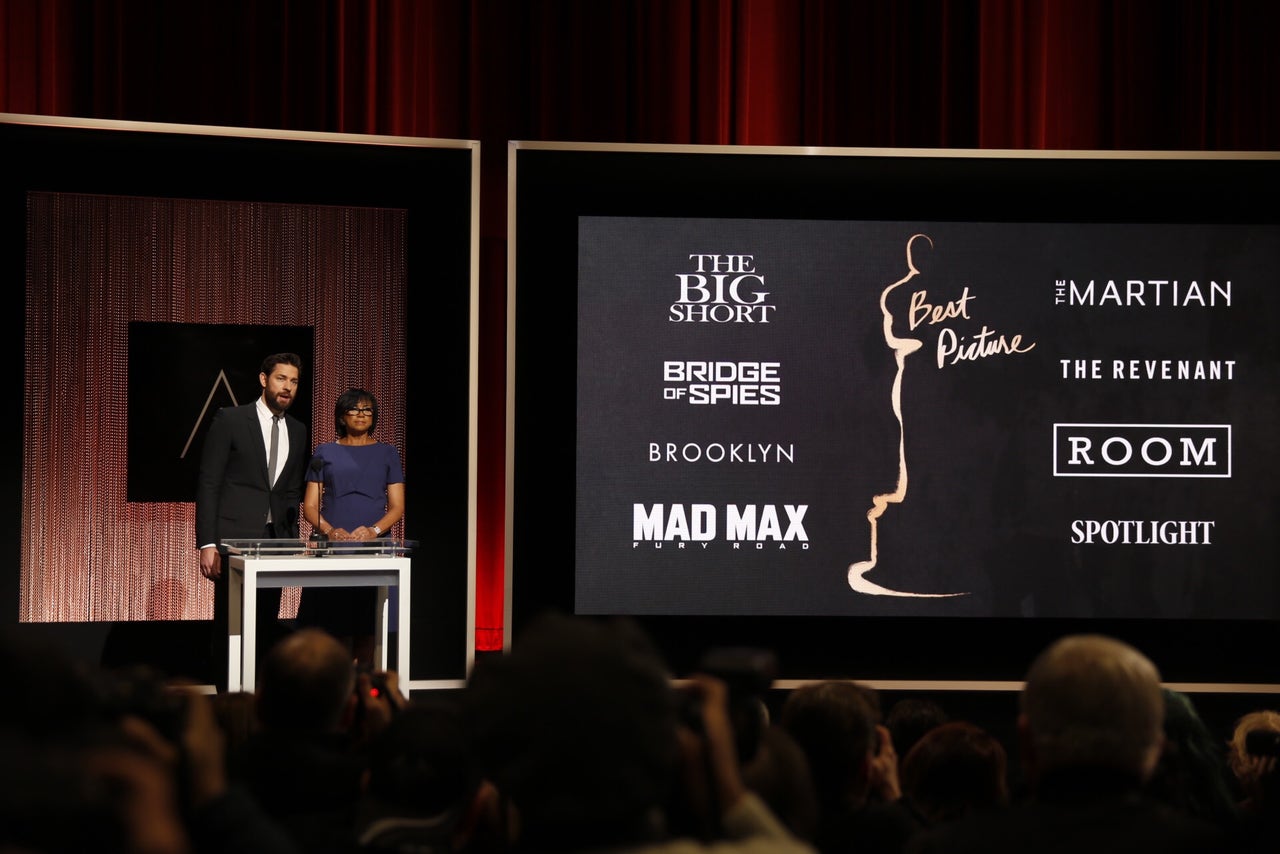 (Al Seib / Los Angeles Times via Getty Images)
12. Oscar Nominated (50/1)
I could have sworn Kanye once had a line about being Oscar nominated until I realized that didn't make any sense. He's got about five years before Taylor Swift steals an Academy Award from him. Then I found the song:
"I am limelight/Blueprint, five mics/Go getters rhyme like/should've been signed twice
Most imitated/Grammy nominated/Hotel accommodated/cheerleader prom-dated/Barbershop playa-hated/mom-and-pop bootlegged it."
Anyway, there are like five better names right there. (Cheerleader prom-dated being the personal favorite.)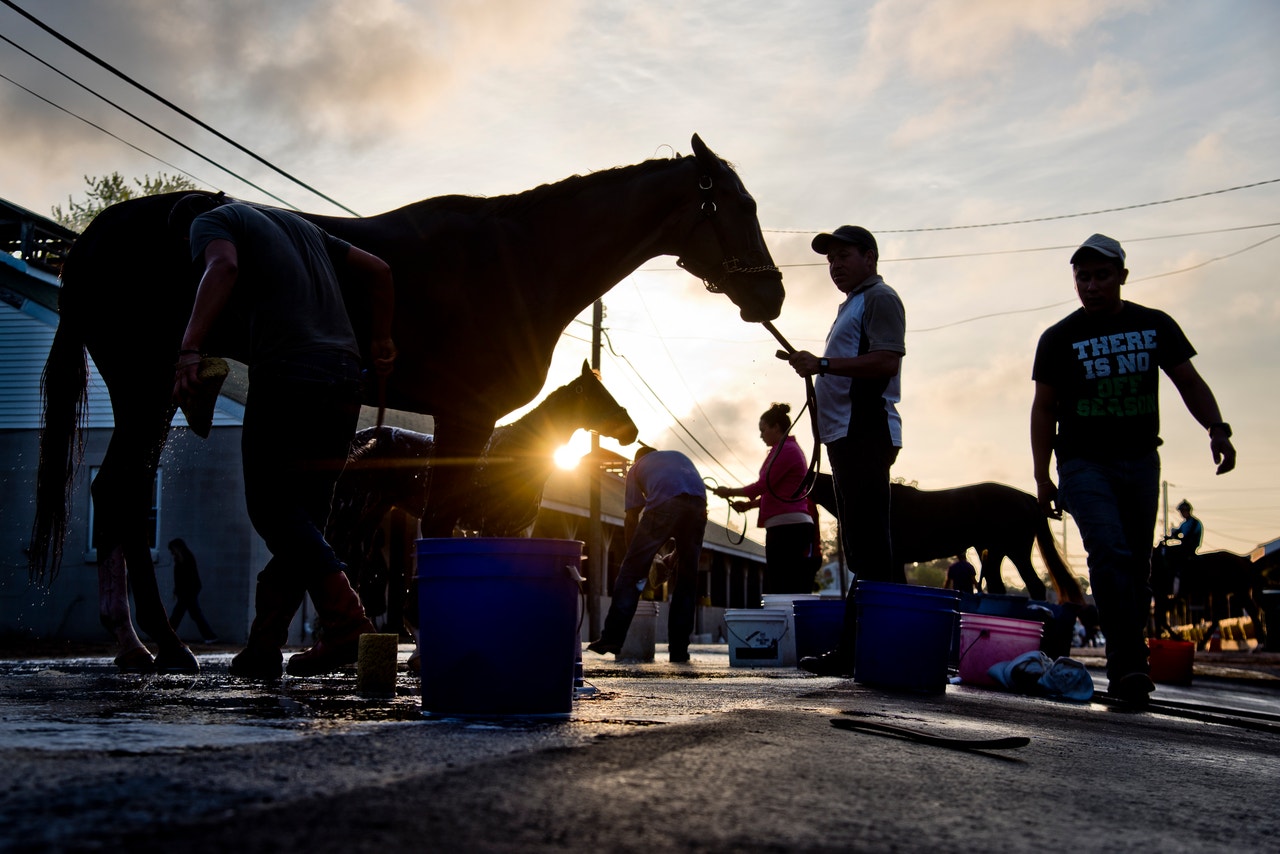 (Scott Serio/Eclipse Sportswire/Getty Images)
13. Suddenbreakingnews (66/1)
Another horse naming rule: Horse names must only be 18 characters, which is why Suddenbreakingnews is smushed together like the numbers in that one Price Is Right game. Because, you see, "Sudden Breaking News" would have been 20 characters. As a complete aside "Thisisastupidname" only runs 17 characters. 
14. My Man Sam (75/1)
Sam is your buddy. Sam is your pal. Sam's the guy you know from high school and awkwardly had a conversation with at a Barnes and Noble six years ago. Sam is not your man.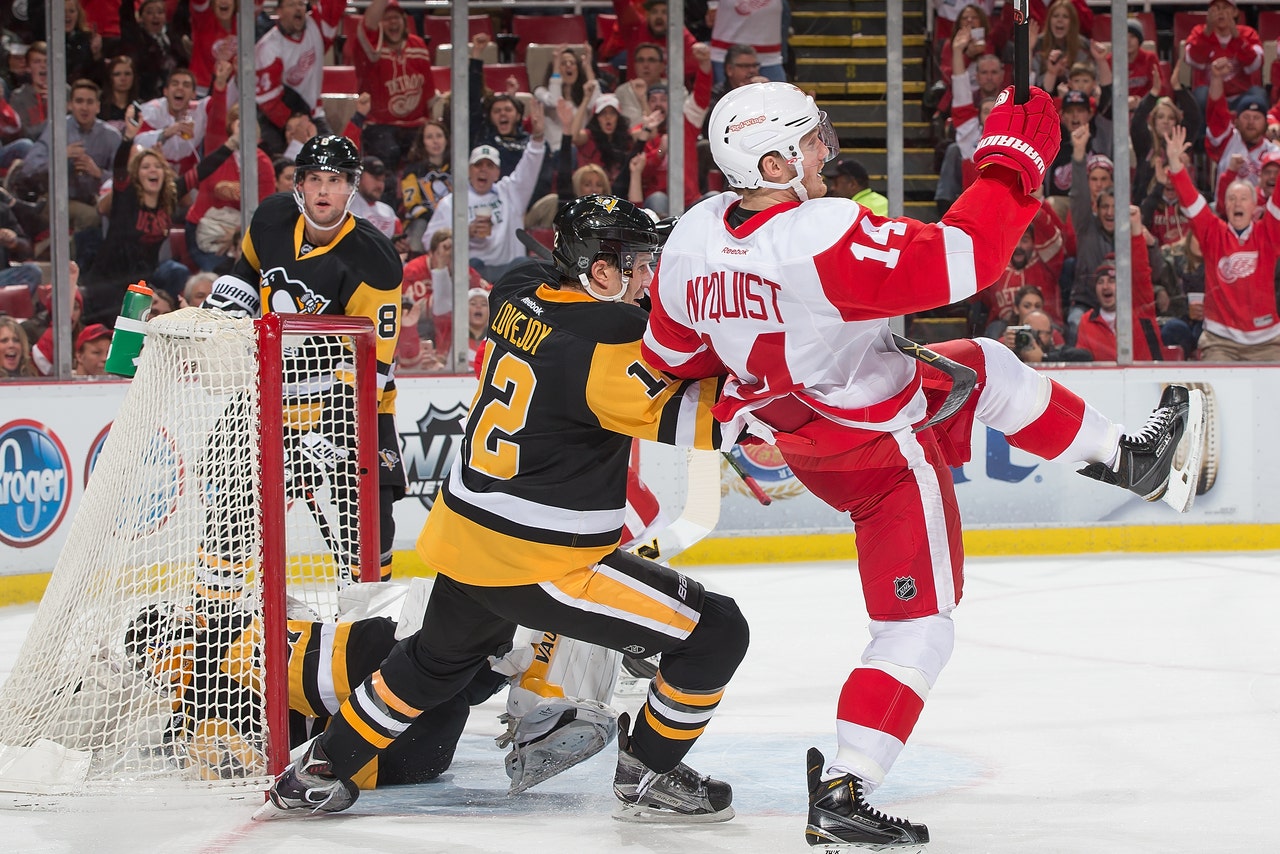 (Dave Reginek/NHLI via Getty Images)
15. Nyquist (80/1)
The horse is named after Detroit Red Wings forward Gustav Nyquist. Is Scotty Bowman riding? No? Then this horse ain't winning.
16. Lani (80/1)
If you're going to name a horse after a Hawaiian word, it should be something fun, like "mai tai."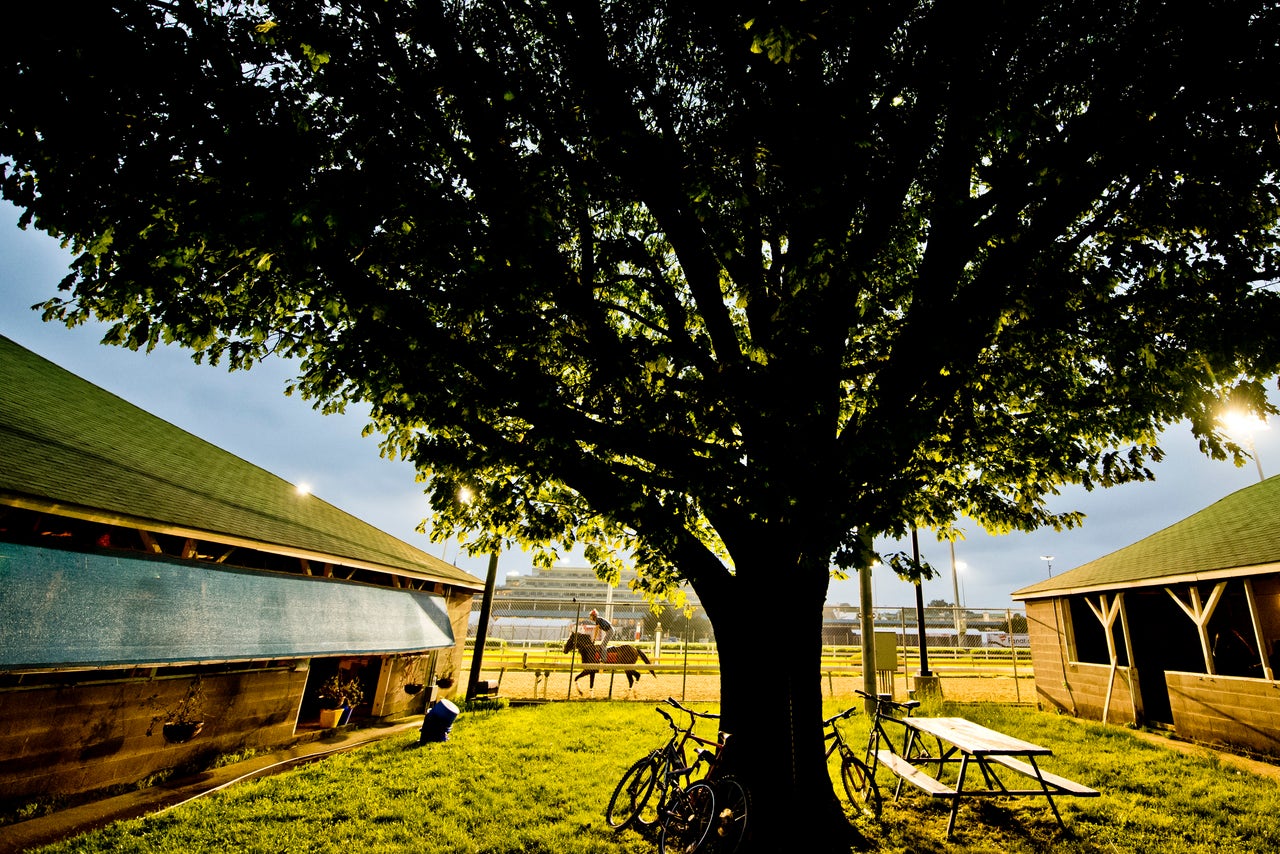 (Scott Serio/Eclipse Sportswire/Getty Images)
17. Shagaf (125/1)
Oh my god, there hasn't been a group of names this bad since Simon Cowell picked the kids for One Direction.
18. Mor Spirit (133/1)
This name couldn't be mor awful, especially considering we already have another shortened version of "more" in the race.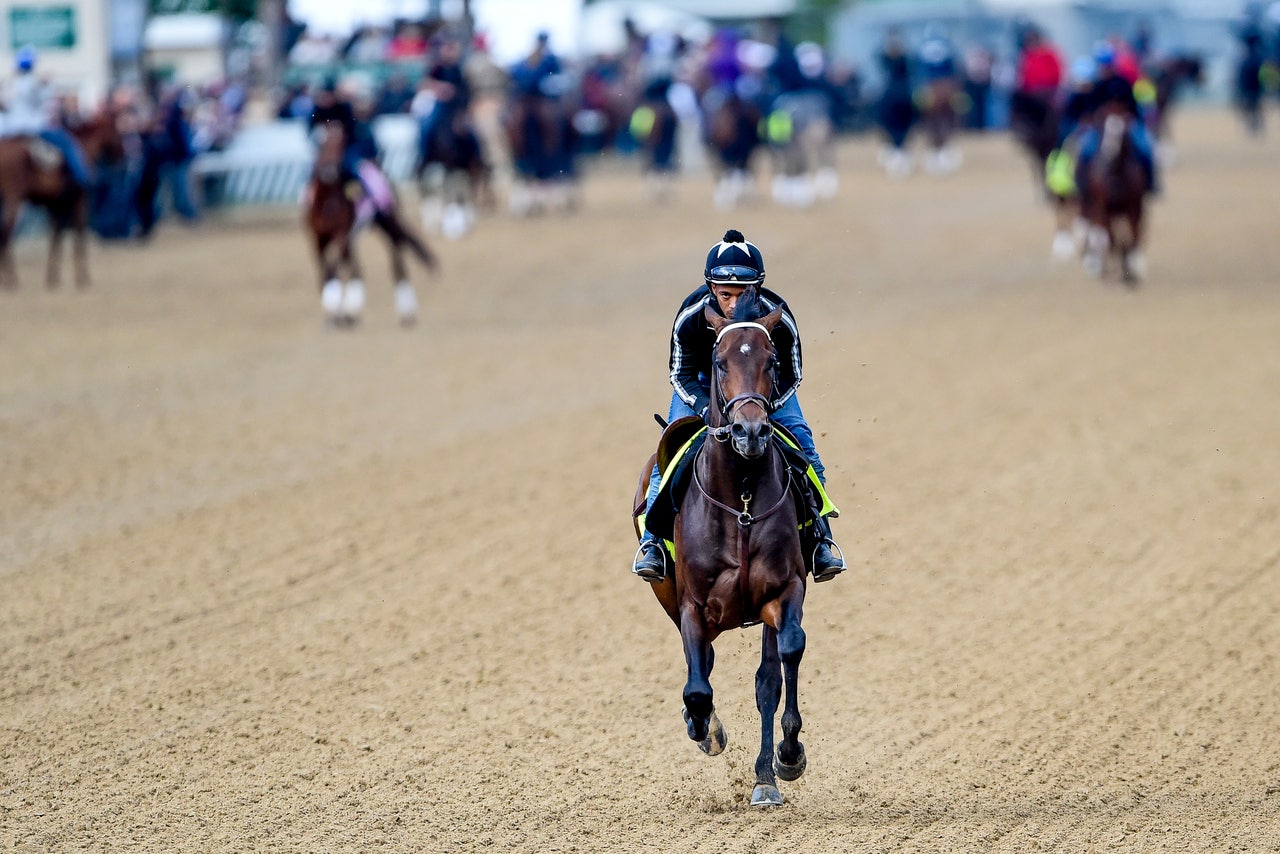 (John Voorhees/Eclipse Sportswire/Getty Images)
19. Exaggerator (150/1)
This horse is jointly owned by Brian Williams, Jayson Blair and both major-party presidential candidates.
20. Brody's Cause (200/1)
Sounds like a race for the cure.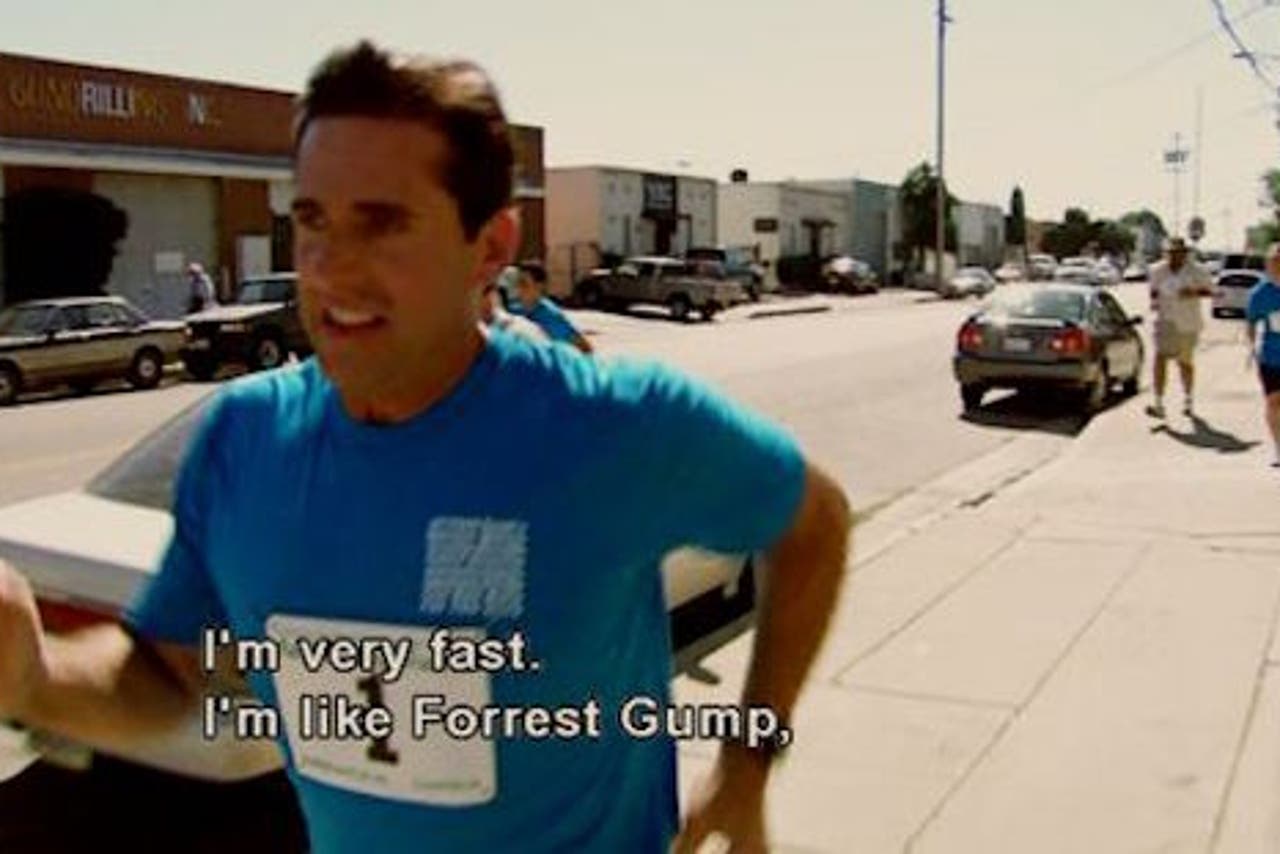 ---