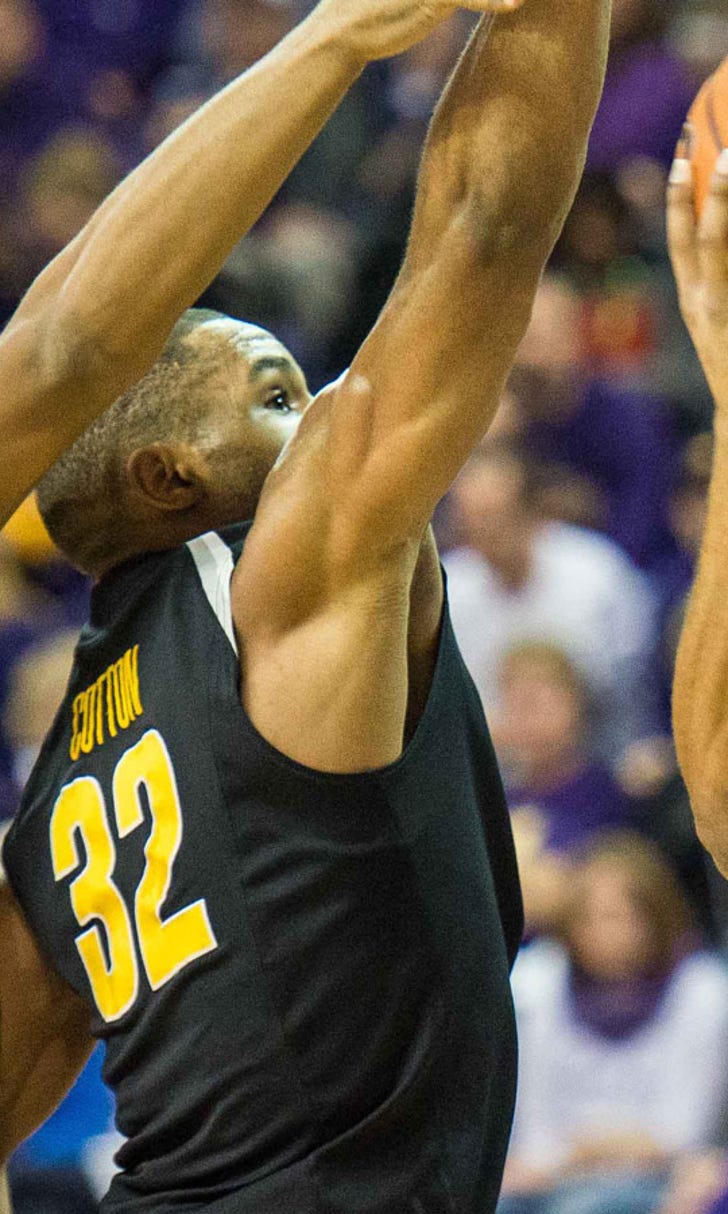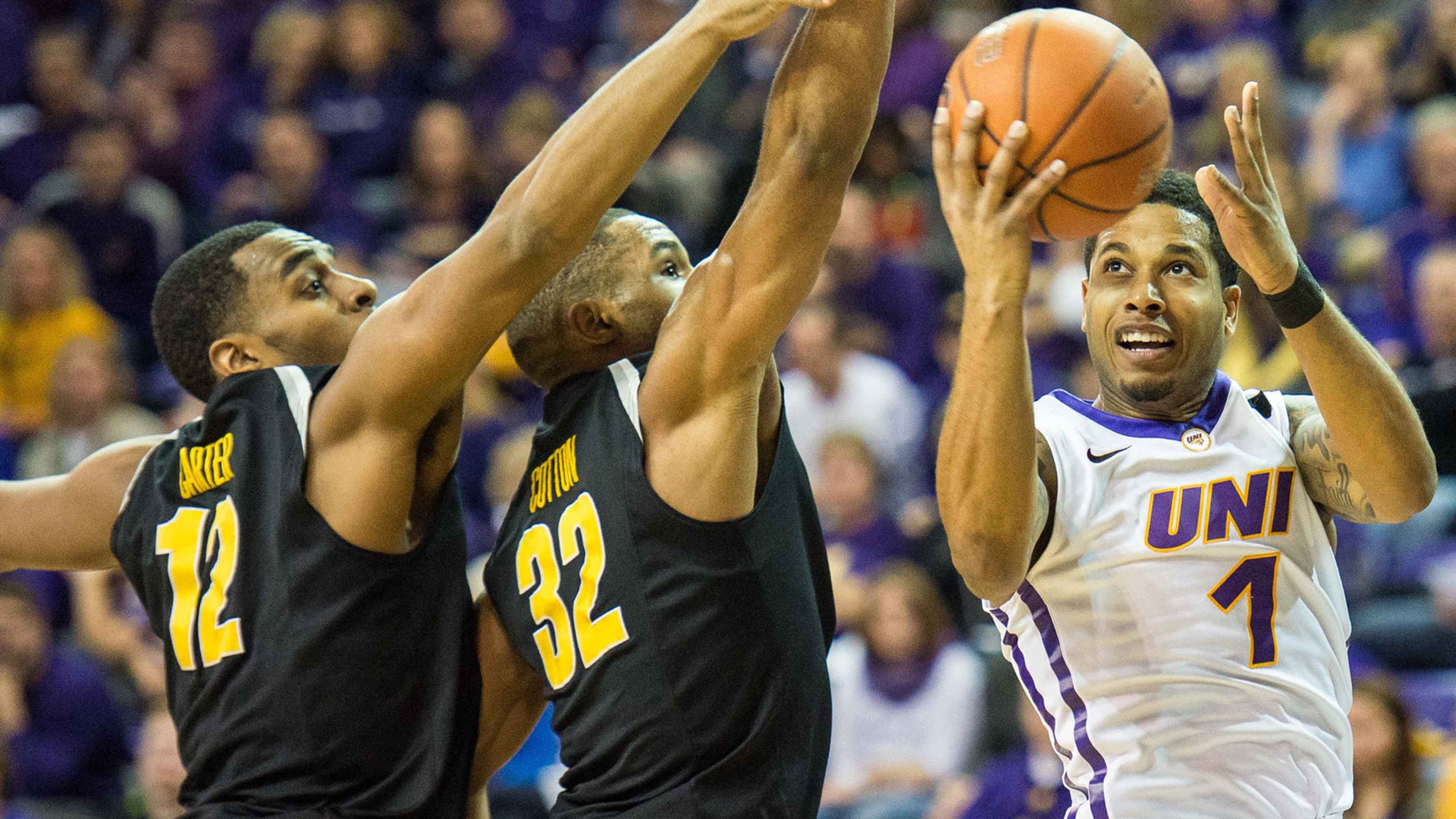 Post-Super Bowl cram session: The MVC, where the Shockers have a big fight ahead
BY foxsports • February 3, 2015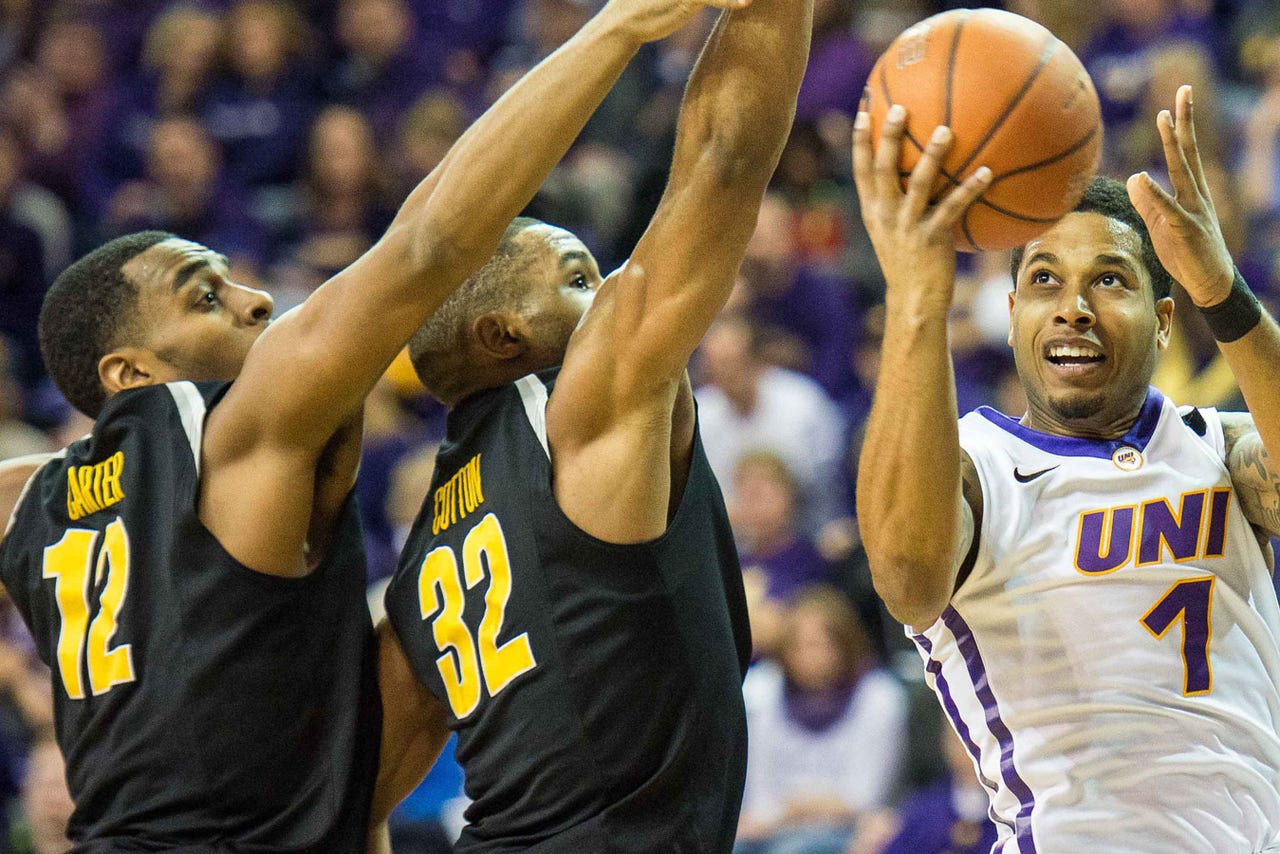 Wounded, sure. Embarrassed, no question. Flustered, absolutely.
But dead? Wichita State?
Not while the law firm of VanVleet, Baker & Cotton is still pushing the buttons, compadres.
The Shockers (No. 16 AP) had won 27 straight Missouri Valley Conference games, the third-best run in league history, and the longest in more than seven decades. But when the streak hit the wall last weekend, it hit the wall hard -- a 70-54 thrashing at the hands of Northern Iowa (No. 14 AP). And, just like that, old money -- the Panthers won back to back Valley crowns in 2008-09 and 2009-10, mounting a memorable Sweet 16 run in March 2010 -- is new again.
Dead? Dead might be pushing it, sarge. Wichita boasts six wins over the RPI top 100, zero bad losses, and each of its three setbacks is to a Bracketville team -- at Utah (unofficial RPI rank: 11), versus George Washington in Hawaii (51) and at UNI (18). That backcourt can still run with anyone, and that defense still leaves a bruise. If anything, Gregg Marshall's crew is angrier than ever.
Coming off the heels of the Super Bowl, as America crams to catch up on college hoops and March's magic a month away, the only part of the MVC narrative that's different than the last 24 months is this: What was a one-horse race for the crown is now officially a two-horse trot. Toss out the Jays, throw in the Panthers, and get ready for a wild, four-week preamble to Arch Madness in St. Louis.
We're back, in a way, to where we were in 2012, when the Fighting McDermotts of Creighton and the Shockers took turns breathing down each other's necks. And is that such a terrible thing?
YOUR MISSOURI VALLEY POST-SUPER BOWL PRIMER
League RPI rank, as of Monday morning: 10th out of 33.
Front-runner(s): Wichita State (19-3, 9-1 as of Monday morning; RPI rank: 12; KenPom.com rank: 14) and Northern Iowa (20-2, 9-1 MVC; RPI: 18; KenPom.com: 16).
Dancing, barring a disaster or alien incursion: See "Front-runner(s)."
Bubble wrap: None.
Thanks for sharing (and need an Arch Madness tourney crown to punch a Bracketville ticket): Evansville (16-6, 6-4), Illinois State (14-8, 6-4), Indiana State (11-11, 7-3), Loyola (Ill.) (13-9, 3-7), Missouri State (9-13, 3-7), Drake (6-16, 3-7), Southern Illinois (9-14, 2-8), Bradley (7-16, 2-8).
Player of the Year (midseason): Seth Tuttle, F, Northern Iowa. A 29-point game against Wichita State thrust him onto the national stage, but the native of Sheffield, Iowa, has been bubbling under the radar all season as one of college basketball's best all-around threats. The 6-foot-8 forward ranks among the NCAA's top 10 in field-goal percentage (.615, sixth) and effective field-goal percentage (.644, fifth), as well as Sports-Reference.com's player efficiency rating (31.0, ninth, ahead of stars such as Utah's Delon Wright and Notre Dame's Zach Auguste) and win shares per 40 minutes (.284, sixth, ahead of Kentucky's Devin Booker and Willie Cauley-Stein and Virginia's Justin Anderson). A banger and classic Valley "stretch-4," a power forward comfortable from beyond the arc, Tuttle leads the Panthers in minutes (656), field-goal makes (115), free-throw makes (106), points (347), rebounds (148) and assists (66). For UNI, all roads to Bracketville go through Big No. 10.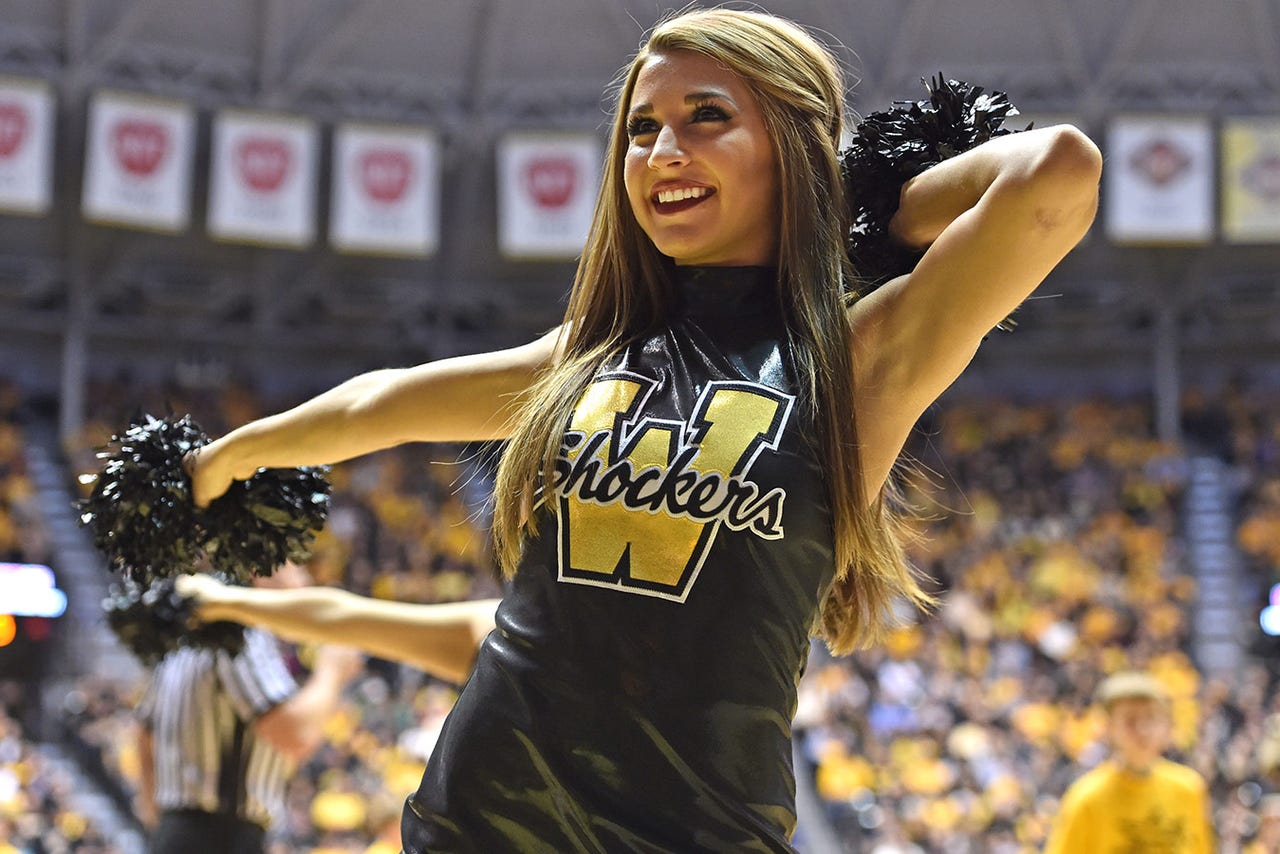 Lookin' good! Check out our gallery of NCAA hoops cheerleaders.
Coach of the Year (midseason): Ben Jacobson, Northern Iowa. The Purple Pride is back. Not that they really went anywhere, mind you, having reached the NIT in 2012 and the CIT in '11 and '13. But Jacobson admits he wavered as recently as last year with the formula that had helped UNI emerge as one of the Cinderella programs of the post-Y2K college basketball world: defense, rebounding and all-around grit. This past summer, led by Tuttle and spurred by their venerated coach, the Panthers returned to their 2004-10 roots, a paradigm in which defensive stops, toughness and an efficient, patient offensive approach were valued above all else. Some marquee wins (Stephen F. Austin away, Iowa on a neutral floor) before Christmas set the foundation that elevated a good season to a special one: UNI already has five wins over the RPI top 100, frosty Cedar Falls is rocking, and a seat in the McLeod Center is, once again, the hottest ticket in town.
Team that could mess up your bracket (or somebody else's): Northern Iowa. The Panthers pass the eye test, the resume test and the metric test. They get stops (54.7 points allowed per game, No. 6 nationally); they win on road/neutral floors (8-2 going into Tuesday night); they're generally sound at the point (Deon Mitchell and Wes Washpun combine to average 15.9 points, 4.9 assists and 3.8 turnovers per game); they're deep (nine players average at least 14 minutes a contest); and they're a mid-major matchup hell, with guards who can drive or kick and bigs who can knock down treys -- Jacobson's four leading 3-point aces are 6-4 (Matt Bohanon), 6-6 (Paul Jesperson), 6-9 (Nate Buss) and 6-5 (Jeremy Morgan), respectively. As the infamous NCAA tourney "four factors" go, UNI fits the dossier of a tough out, ranking among the top 60 as of Monday in field-goal efficiency (55.4, 15th nationally) and free-throw rate (.453, 27th).
The bottom line: It's all coming down to Feb. 28 in Wichita, isn't it? That's the rematch at the Roundhouse between the Shockers and Panthers, and don't be surprised if there's a trophy on the line. And bleeding in the ears.
You can follow Sean Keeler on Twitter at @SeanKeeler or email him at seanmkeeler@gmail.com.
---