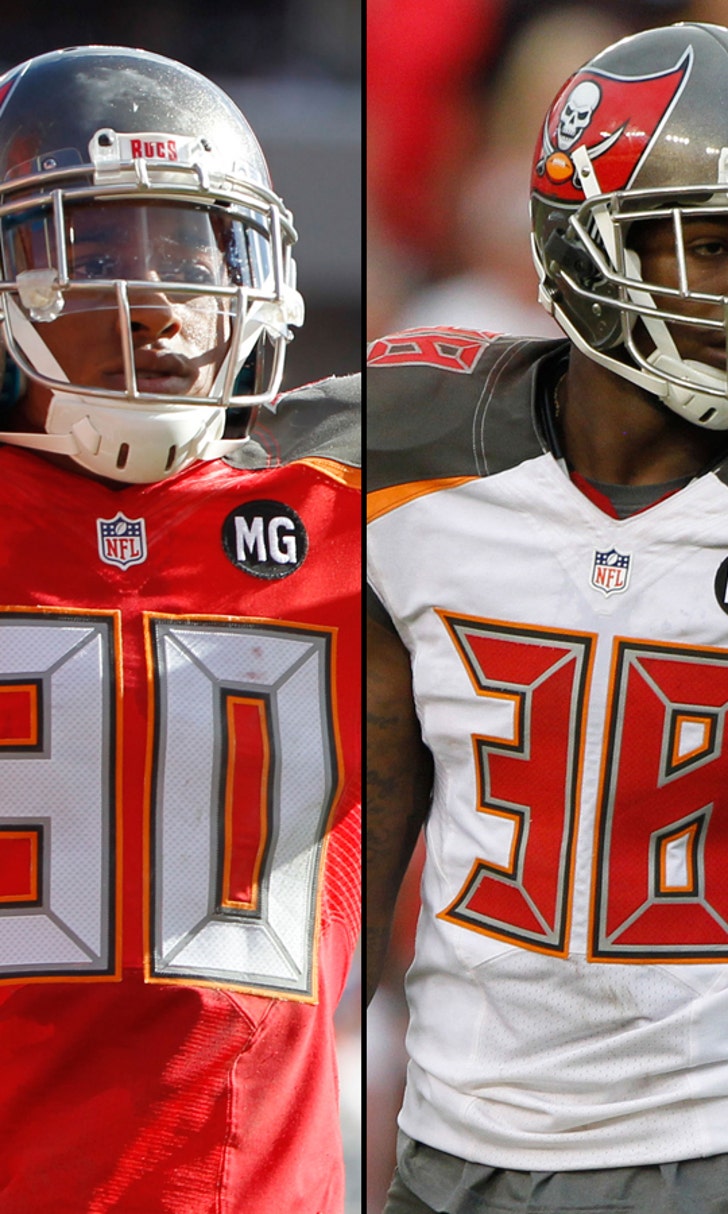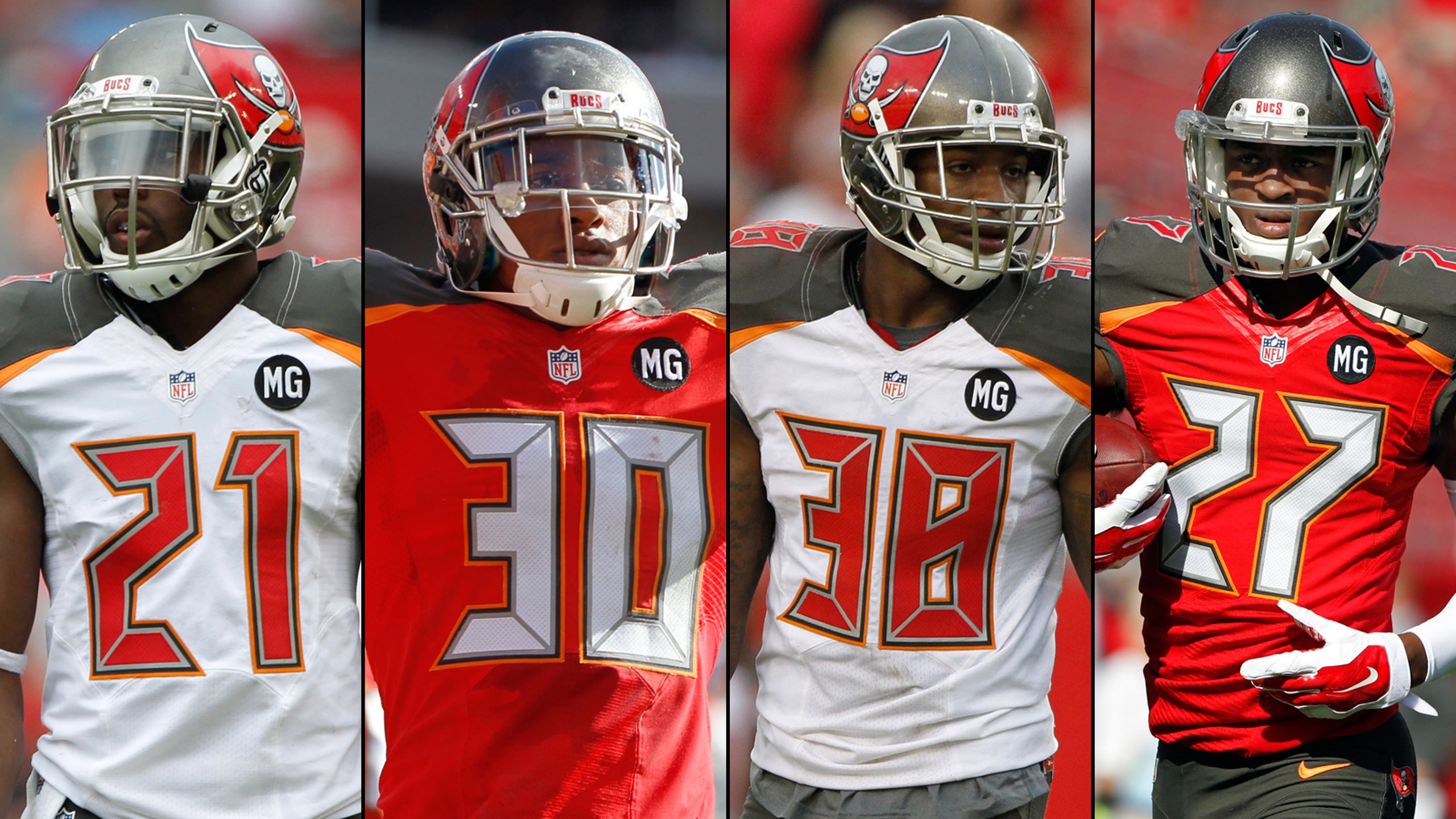 Position review: Will Goldson make it another season in Bucs secondary?
BY foxsports • February 9, 2015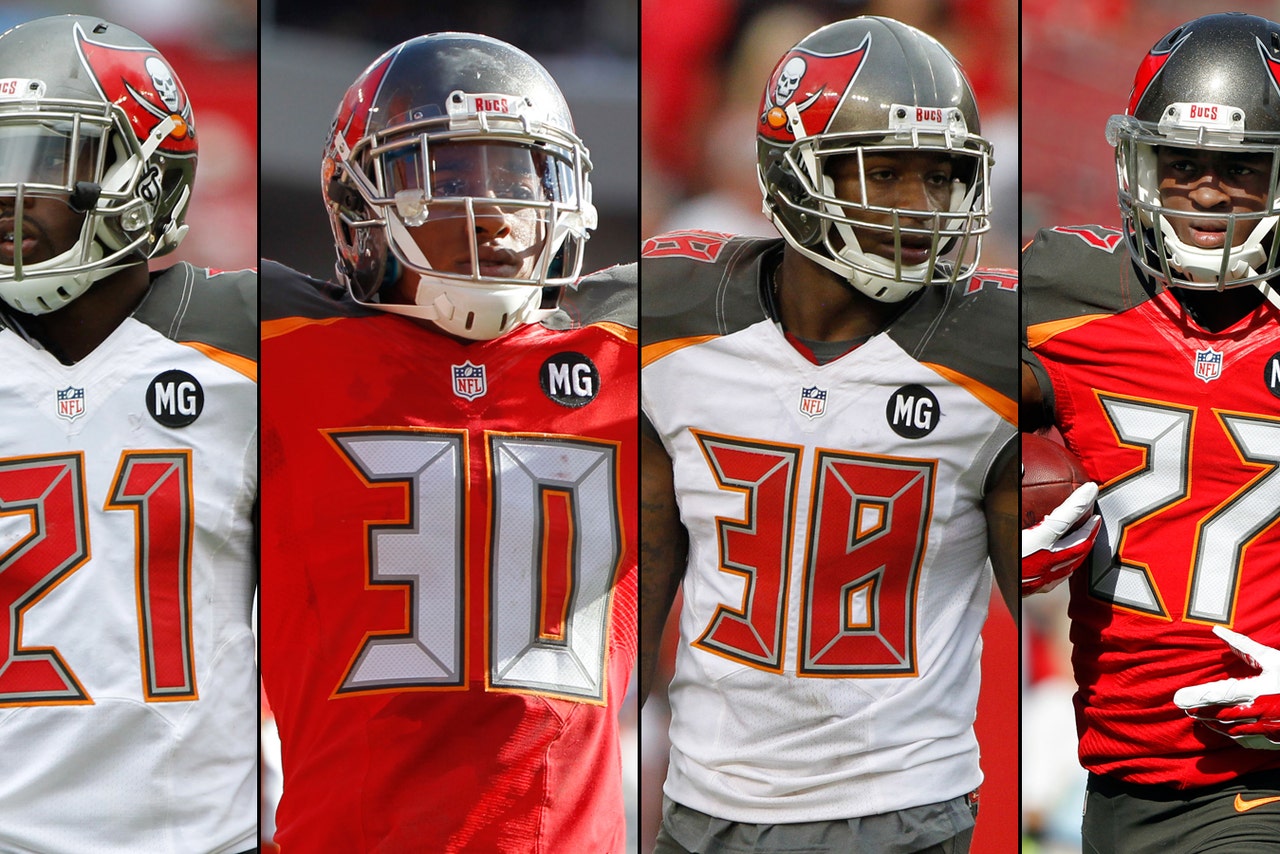 TAMPA, Fla. --€" To begin, there were massive problems. To end, there was some hope for the future.
To begin, there were more holes than a used target at a firing range. To end, there was some understanding of how to produce more complete coverage.
The Tampa Bay Buccaneers' secondary lived the pains of trying to become acquainted with coach Lovie Smith's defensive scheme last season. The Bucs finished with the 28th-ranked pass defense by allowing 255.2 yards through the air per game.
Early on, Matt Ryan and Joe Flacco turned secondary members to toast. Later, players like Alterraun Verner and Johnthan Banks produced some resistance despite a failed fall.
"Obviously, it shows up in their play," Smith said of improvement in grasping his scheme. "Having the chance to get the reps that they've gotten over time, you can see the improvement in our run defense, our pass defense. But more than anything, our rush has gotten so much better, which, early on, we were struggling to get pressure on the quarterback with our four-man rush."
Still, more advances in secondary play, regardless of line pressure, would be beneficial. 
The Bucs intercepted 14 passes last season, led by Banks' four. Verner was the only other secondary member with at least two picks.
In their attempt to improve secondary play, the Bucs will likely need to decide if safety Dashon Goldson remains part of their plans. He has underwhelmed in his past two seasons with Tampa Bay after signing a five-year, $41.25 million deal ($22 million guaranteed) before the 2013 campaign.
To begin, there were countless issues. To end, there's still more work to be done.
Here's a closer look at how the Bucs' secondary performed in 2014:
STARTERS
Alterraun Verner (CB): He was Tampa Bay's best free-agent signee of the past year. Verner had 76 tackles, nine passes defensed, two interceptions and two forced fumbles. He started in 14 games, and though his season was far from perfect, he became the Bucs' most trusted cornerback. He performed at a decent level for what he was asked to do within the scheme.
Johnthan Banks (CB): He made considerable gains in his second NFL season, finishing with 50 tackles, 10 passes defensed, four interceptions and one interception returned for a touchdown. Remember when he wasn't supposed to start after the signing of Mike Jenkins last March? Jenkins' placement on injured reserve in September with a pectoral injury proved to be a blessing in disguise. Look for Banks to make more gains next year.
Bradley McDougald (SS): His role increased significantly last season when he played in a career-high 15 games with five starts. McDougald had 50 tackles with seven passes defensed and one interception.
Mark Barron (SS): He never was a good fit within Smith's defensive scheme. Barron found a new home with the St. Louis Rams after the Bucs traded him in October for fourth- and sixth-round selections in 2015. The seventh overall pick in 2012 had 49 tackles and three passes defensed in seven games with the Bucs last season. Barron called Tampa Bay's defensive scheme "passive" after his departure, which didn't sit well with Smith.
Dashon Goldson (FS): He was less of a fine magnet last season, which was a positive development for his back account. Still, questions remain if Goldson is the right man for the position. He recorded 81 tackles and one pass defensed last season. He's owed $7.5 million next season in base salary with a $500,000 workout bonus. With McDougald's increased role, Goldson could be viewed as expendable if the Bucs decide to free up about $5 million in cap room by parting ways.
BACKUPS
Brandon Dixon (CB): Drafted by the New York Jets in the sixth round last year, the Northwest Missouri State product was signed to the Bucs' practice squad in September. Dixon played in 14 games, recording nine tackles, two passes defensed and one interception.
Leonard Johnson (CB): He saw his starts decline from eight in 2013 to three in 2014. He played in all 16 games and had 45 tackles with three passes defensed, one interception and three forced fumbles.
Isaiah Frey (CB): A minimal contributor, he had 15 tackles and one pass defensed in eight games with the Bucs. Tampa Bay signed him as a depth piece in October, after he appeared in three games with the Chicago Bears in the opening weeks of the season.
Major Wright (SS): He had 51 tackles and one pass defensed in 12 games with seven starts before he was placed on injured reserve in December with a rib injury.
Keith Tandy (FS): He had eight tackles, one pass defensed and one interception in 15 games last season. He started five contests in 2013, but he was used strictly as a reserve in the most recent campaign.
POSSIBLE FREE-AGENT TARGETS
It's likely that the Bucs will try to tweak their talent at safety rather than cornerback. It's clear that Goldson is a poor fit within what Smith is trying to do with Tampa Bay's defense, so an upgrade there would help. Perhaps someone like the New England Patriots' Devin McCourty would be worth exploring.
BEST DRAFT OPTIONS
It's hard to see the Bucs using a high draft pick on secondary help. Tampa Bay is set at cornerback with Verner and Banks. McDougald, for his part, should receive more looks next season. The Bucs will likely explore free agency to improve their skill at safety if they move beyond Goldson. Still, perhaps prospects like Michigan State safety Kurtis Drummond and Penn State safety Adrian Amos will be considered in the late rounds. 
FINAL THOUGHT
Even with the porous pass defense, Tampa Bay's secondary boasted some bright spots. Verner and Banks were decent, and the staff seems to be bullish on McDougald. But what will Tampa Bay do about Goldson? Are his days with the Bucs numbered? It's possible. His future will be worth tracking in the months ahead.
You can follow Andrew Astleford on Twitter @aastleford or email him at aastleford@gmail.com.
---
---