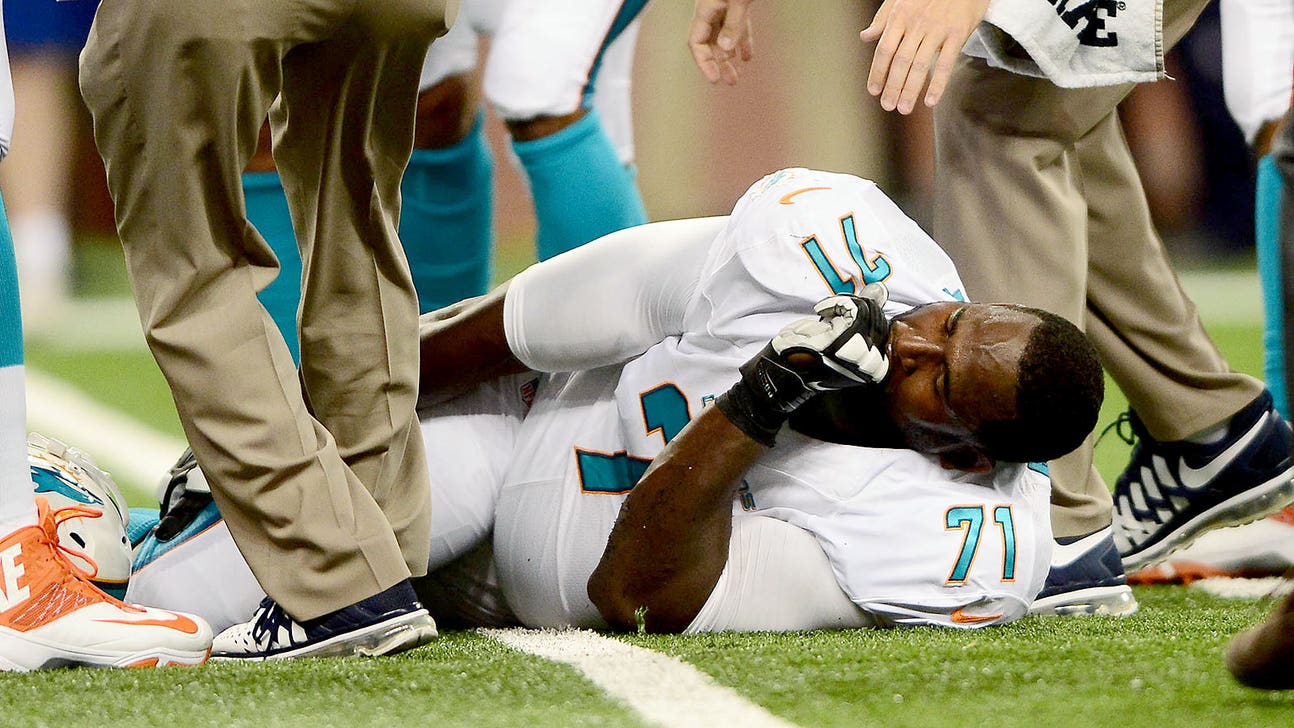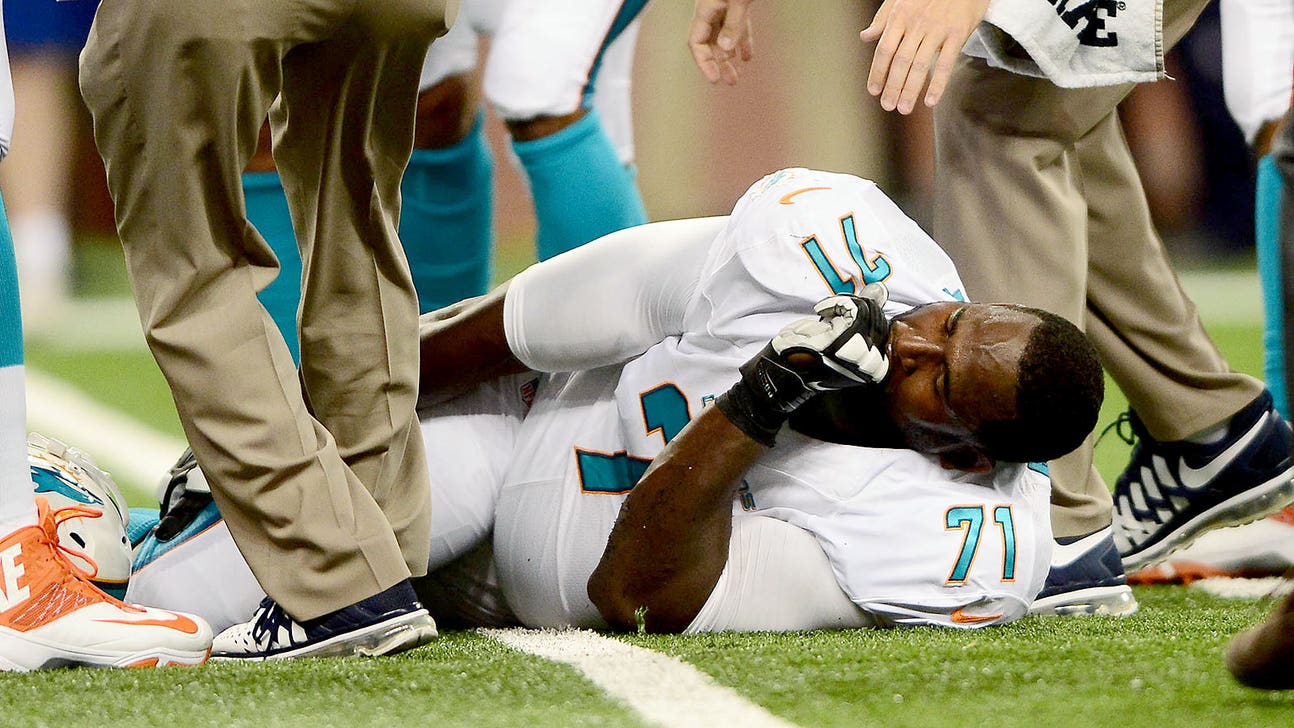 Position review: Dolphins offensive line improved, but still needs work
Published
Feb. 4, 2015 2:30 p.m. ET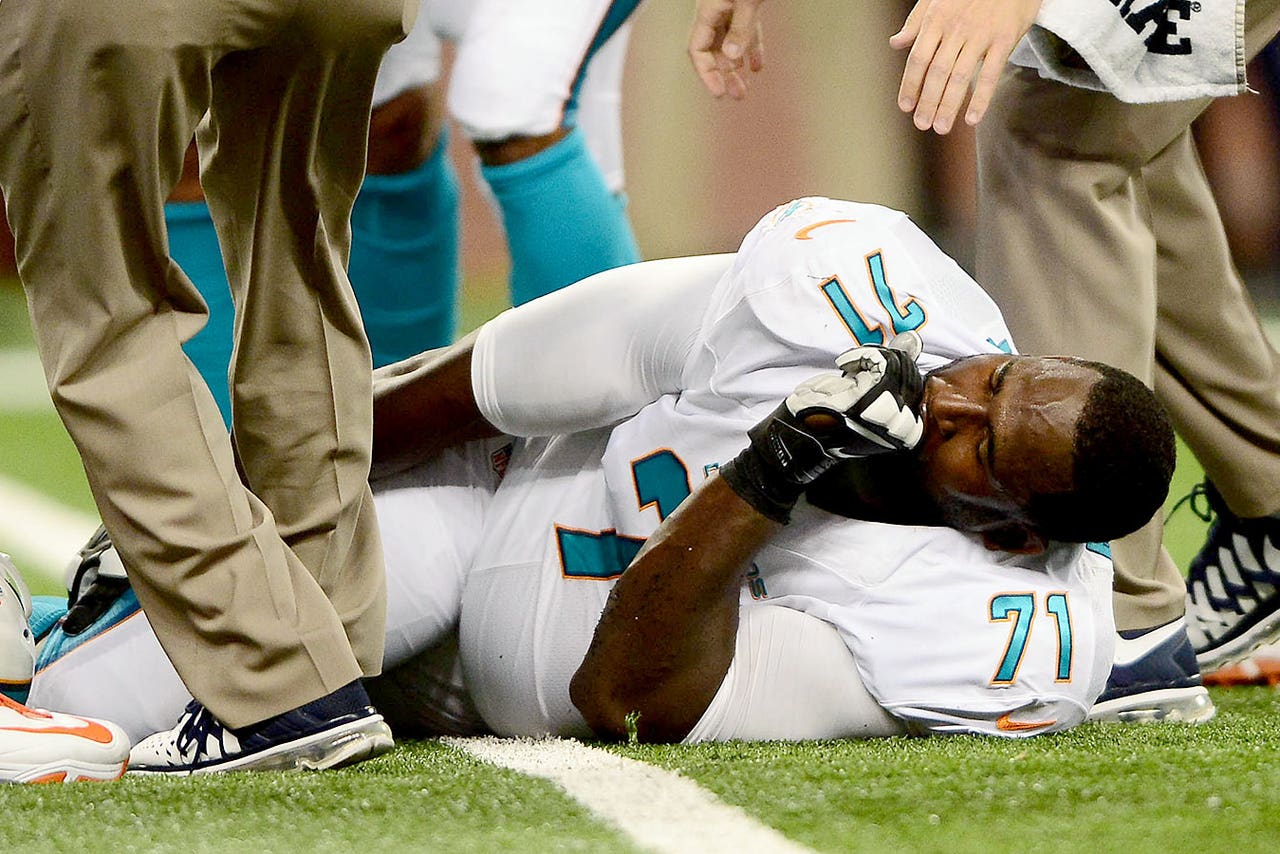 Perhaps no other area of the Miami Dolphins team has arguably received as much scrutiny and criticism the past two seasons as the offensive line.
With plenty of issues on and off the field in a turbulent 2013 season headlined by the departure of starters Jonathan Martin and Richie Incognito because of the infamous bullying scandal, the Dolphins front office led by newly hired general manager Dennis Hickey completely revamped the aging offensive line that had allowed a league-high 68 sacks on quarterback Ryan Tannehill.
When it was all said and done, only center Mike Pouncey remained out of the starters and he wasn't even available for the first four games of the season while recovering from offseason hip surgery. In his place, newcomer Samson Satele did an admirable job filling in -- so much so that the Dolphins kept him there and inserted Pouncey as a guard once he was healthy again.
The constant shuffling continued when Pro Bowl left tackle Branden Albert was lost for the season with a knee injury suffered in Detroit on Nov. 9. Rookie Ja'Waun James shifted from right tackle to left, Dallas Thomas became the right tackle and Shelley Smith moved to left guard with mixed results.
The offense wasn't the same in Albert's absence, but at the end of the season the line had provided enough protection for Tannehill to have career-highs in passing yards (4,045), touchdown passes (27), completion percentage (66.4 percent) and passer rating (92.8). They also helped the running game average 4.69 yards per attempt, which was second in the NFL.
All this mixing and matching eventually wore down the unit as a whole, however, so changes will certainly be in store. Let's take a look at last season's group and where they go from here.
STARTERS
Branden Albert (OT) -- The front office signed Albert to a five-year, $47 million deal last offseason and it paid off big time with his superb skills as a pass protector. His importance to the team was only further magnified by his absence once he was lost to injury. With him, the team allowed just two and a half sacks a game. That average went up by a full sack after he was injured. As integral to the offense as Tannehill, the Dolphins must pray that he will be ready to play by the season opener -- although that would be a best-case scenario for the 30-year-old recovering from a torn ACL and MCL.
Ja'Wuan James (OT) -- Hickey's first draft choice had a successful rookie season overall. He wasn't nearly as effective at left tackle in place of Albert in the final seven games of the season but he may have to start the 2015 season at that position if Albert isn't ready. Big things are expected of James in his second year as he continues to develop.
Mike Pouncey (C, OG) -- Picking up right where he left off in 2013, Pouncey made a successful transition over to right guard once he was healthy and was named to his second consecutive Pro Bowl. The Dolphins will surely move him back to his more familiar position at center with the hopes that there is some stability in 2015. Along with Albert and James, his presence in the middle will anchor the o-line and provide steadiness in a critical position.
Samson Satele (C) -- The 30-year-old came in as a late signing during training camp and immediately patched up the center position during Pouncey's absence. In his second stint with the Dolphins, he started strong but his production slowed down over the course of the season. Still, he was considered indispensable enough that Pouncey played out of position to keep him in the lineup. As a free agent however, the Dolphins might look elsewhere to shore up other positions of need and insert Pouncey back at center.
Daryn Colledge (OG) -- A free agent who may have played his last game for the Dolphins, Colledge was a steady presence but flamed out over the course of the season while dealing with a back injury and migraines. Coach Joe Philbin was pleased with the 33-year-old's performance however, so a one--year deal is still possible to shore up depth.
"I thought he played well," Philbin said. "I thought he made a very good contribution to the football team. All the things that I remembered about him are still the same. He's very very professional in everything he does. He prepares extremely well. He's a team guy. I've been pleased with what he's done for the ball club."
BACKUPS
Dallas Thomas (OT, OG) -- In the preseason, Thomas was completely overmatched by Tampa Bay All-Pro defensive tackle Gerald McCoy as the right guard starter and was quickly replaced by Smith. Then he was forced to play out of position at right tackle as an injury replacement for Albert, where he was routinely overpowered by the opposition. Exhibit A was his performance in their Dec. 7 loss to the Baltimore Ravens, in which he was responsible for three and a half sacks out of the six allowed as a team. Though he played well at times as a run blocker, the 2013 third-round pick must show overall improvement in his third season.
Jason Fox (OT) -- A free agent that has a chance to stick with the team because of his versatility. The former University of Miami player was plugged into the lineup late in the season and filled in admirably. The Dolphins would be wise to stick with him, but he might seek a bigger role elsewhere.
Nate Garner (OT, OG) -- A fixture on the Dolphins since 2008, Garner did not have much of an impact in 2014 struggling with migraine-like symptoms and he missed five games before being placed on the non-football illness list in late December. He could be a cap casualty this offseason with his relatively large cap number as the Dolphins look to unload contracts and trim payroll to make a run at other players.
Shelley Smith (OG) -- Another player who could be a cap casualty this offseason, Smith had several chances to make an impression while his teammates went down with injuries but could not lock up a starting job.
Billy Turner (OG) -- The 2014 third round pick showed flashes of promise and could have a chance to start at guard but more than likely will need more seasoning for at least another year.
POSSIBLE FREE-AGENT TARGETS
As with any year, there are plenty of players available on the open market but unfortunately there's little in the way of difference-makers like there was last year when Albert was snagged. Should they look to solidify the left guard position, they could target Mike Iupati (San Francisco 49ers), James Carpenter (Seattle Seahawks) or Orlando Franklin (Denver Broncos). It doesn't make much sense for them to make a big splash in free agency for a starter elsewhere, though they could make a run at Willie Colon (New York Jets) or Fernando Velasco (Carolina Panthers) if they want to add depth at right guard.
BEST DRAFT OPTIONS
Unless there are serious concerns with Albert's injury, the Dolphins will likely look elsewhere with the first round pick. Having said that, Hickey could view the draft as an opportunity to get cheap talent to shore up depth, which was a concern last year with so many players in and out of the lineup. A solid player such as right guard Tre' Jackson out of FSU could be available in the second round. Other players that might fit the bill in later rounds include LSU's La'el Collins, Iowa's Brandon Scherff and Florida's D.J. Humphries.
FINAL THOUGHT
Through it all, the o-line did what it could to provide Tannehill and the running game with enough protection but without Albert, they weren't the same in a poor finish to the season. Whether it was due to multiple injuries testing their depth or because those that did play simply ran out of gas, the offensive line contributed to the offense's dwindling production in December, which in turn led to their playoff hopes crashing down.
The need to get younger and more durable must be balanced with the win-now approach Miami is continuing with. Hickey and Philbin will be counting on a group of veterans that, if healthy, can produce along with the hope that young players such as James continue to develop into a productive and cohesive core.
You can follow Surya Fernandez on Twitter @SuryaHeatNBA or email him at SuryaFoxSports@gmail.com.
---