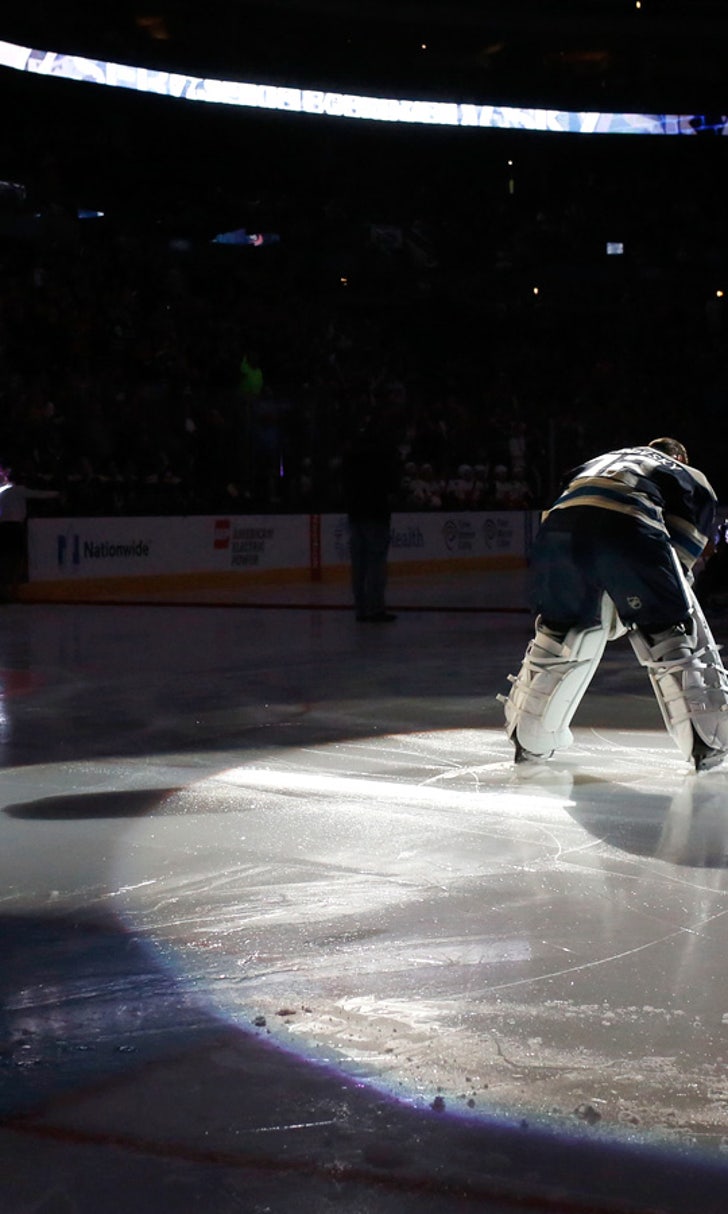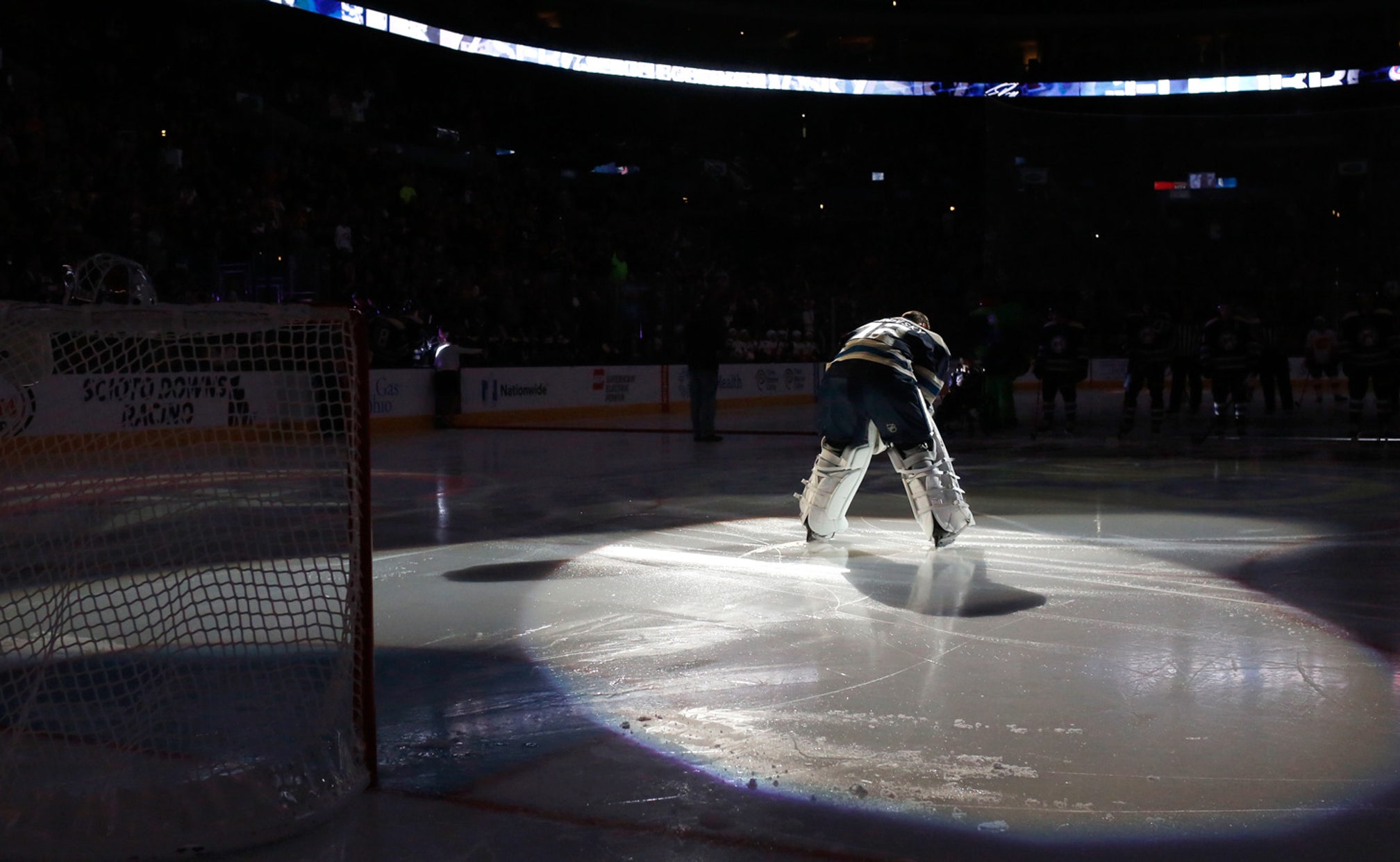 Portrait of an All-Star: Sergei Bobrovsky
BY foxsports • January 16, 2015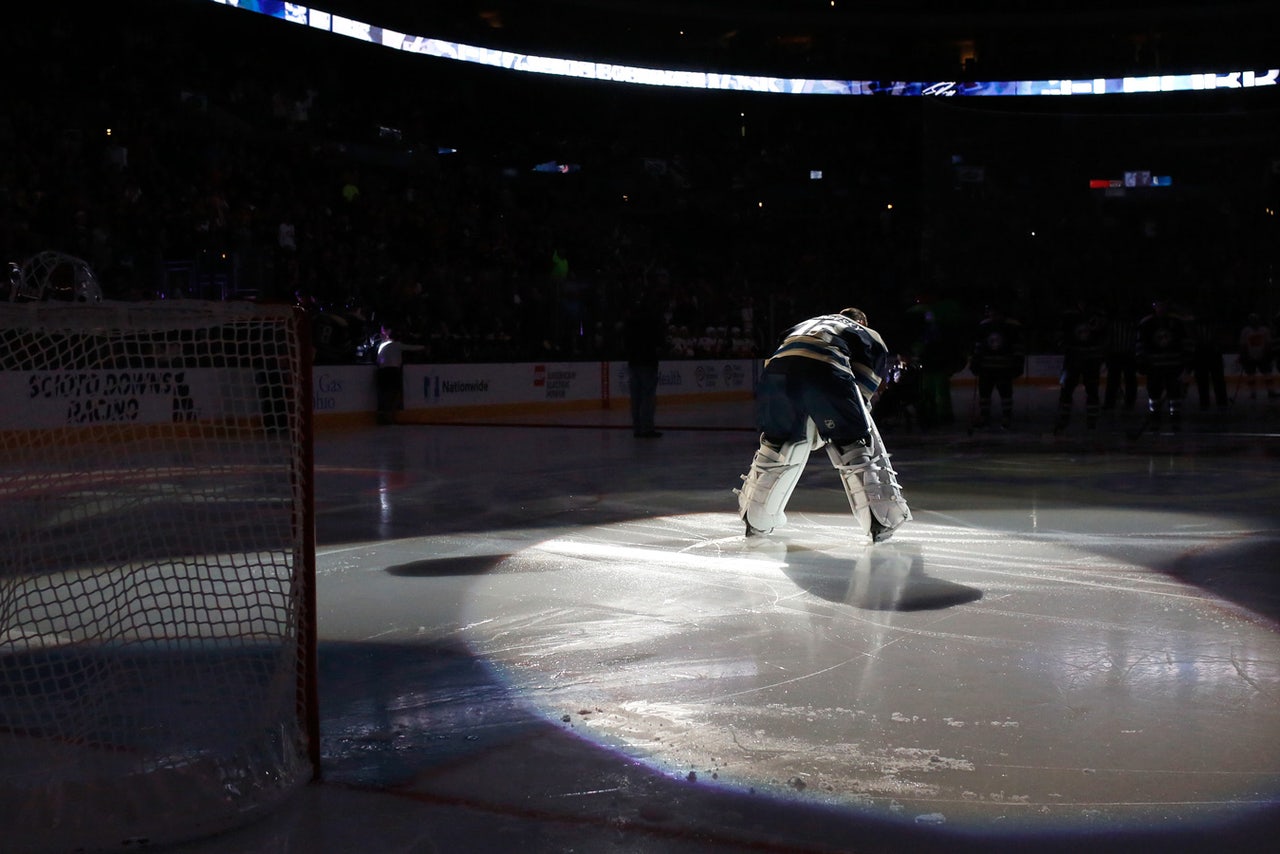 Last, but certainly not least in our "Portrait of an All-Star" series is Bob. Blue Jackets goaltender Sergei Bobrovsky is beloved by his teammates and the fans alike in a way that has never really been seen in Columbus before.
From winning the Vezina Trophy as the NHL's best goalie two seasons ago to standing on his head for a 52-save win last month, Bobrovsky is a deserving addition to the NHL All-Star roster. He signed a contract extension with the Blue Jackets last week to keep him between the pipes for another four years. And, he is one of the hardest working players when it comes to preparation.
The 26-year-old from Novokuznetsk, Russia is a quiet and humble man that gives credit to his teammates after a win and has the ability to put a loss behind him rather quickly.
"It's great," said Bobrovsky about playing in his first All-Star game in front of the fans on home ice. "It's a great honor to be on this team and especially to play in front of our fans, you know? That's incredible."
Statistically, he may not be having the greatest season. But if it weren't for him, the Blue Jackets would have a record much worse than their current 18-20-3. In his Vezina-winning season, he went 21-11-6. Last year, he posted a record of 32-20-5 and helped the team secure their second appearance in the playoffs. But being an All-Star is many times about more than just a statistic on a sheet of paper or on a computer screen.
"The Hug" between Bobrovsky and Nick Foligno has become a fixture at both home and away games after a win. The fans love seeing it. With Foligno as one of the captains for the All-Star game, the possibility of seeing an All-Star edition of "The Hug" is becoming a greater possibility.
"We'll see," Bobrovsky said. "It goes by emotions. It not like some 'system,' you know? It's a good thing after a win for that emotion. So, we'll see... we'll see."
One of Bobrovsky's fellow countrymen, Blue Jackets defenseman Fedor Tyutin, occupies a stall in the dressing room a mere five feet away from the All-Star goalie. He likes the thought of seeing "The Hug" at the All-Star Game.
"That would be pretty cool," said Tyutin. "It would be very special for the fans, because they are the ones that love it the most, right? Hopefully, they get a chance to do that. I hadn't thought about it before, but that would be golden!"
Ask any of the players in the Blue Jackets locker room, and they'll all say that "Bob" is an All-Star for them ever since being traded to Columbus in the summer of 2012. They all think that he should have been an All-Star before now.
"To me he is, for sure," Tyutin said. "The last two seasons, to me, there is no question he should have been an All-Star. The way he works and plays for us every day, there's no question."
The focus and preparation that Bobrovsky puts in on both practice days and game days might be seen to some as excessive. But that is what makes him one of the league's best goaltenders. So determined is Bobrovsky to improve his game, that not too long ago, goaltending coach Ian Clark actually had to send him home on an optional skate day to get some rest. His work ethic is truly a sight to behold and not lost on his teammates.
"To me, number one... he's worth it," said Tyutin of Bobrovsky being an All-Star, "day in and day out, you know? I've been around quite a bit and seen some of the world's best goalies. He's just a competitor. He competes in every practice out there. I'm not even talking about games.
"That's what makes you a good player - the combination of hard work and a really high compete level. If you do those two things, you're going to be involved in something good."
For four days next week, the center of the hockey universe will be in Columbus. Sergei Bobrovsky will be seen by fans around the world as the NHL celebrates with this event. Many children will watch in wide-eyed wonderment and look at their favorite player and decide they want to become hockey players.
Amazingly, Bobrovsky was not one of those kids growing up. Even at a young age, his thoughts were focused squarely on playing in the National Hockey League. That steely-eyed focus has served him well. Being named to his first All-Star roster is icing on the cake.
"I didn't think that way, for sure," Bobrovsky said about wanting to be an All-Star as a kid. "I thought about the NHL and just to play the hockey, you know?"
When it comes to being named to the NHL All-Star roster, no longer will anyone have to say, "What about Bob?"
The Blue Jackets return to action Friday night as they take on the visiting New York Rangers at 7 p.m. Be sure to catch the FOX Sports Ohio pregame show "Blue Jackets LIVE" beginning at 6:30 p.m.
---