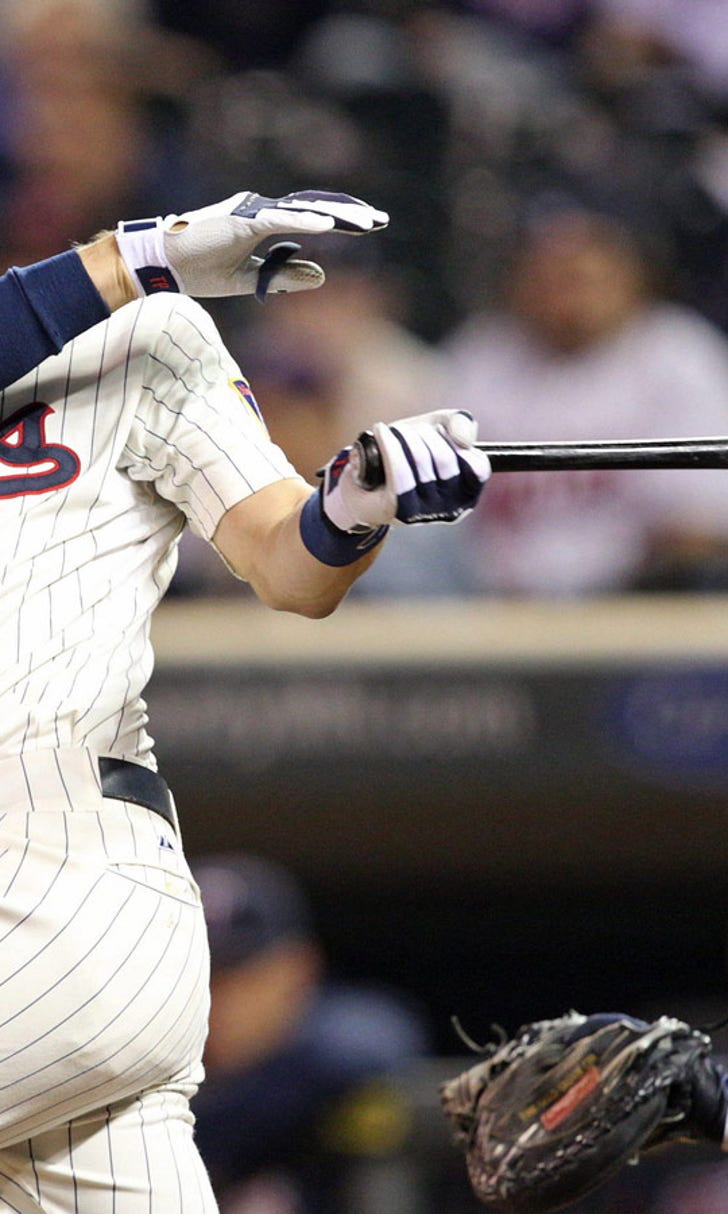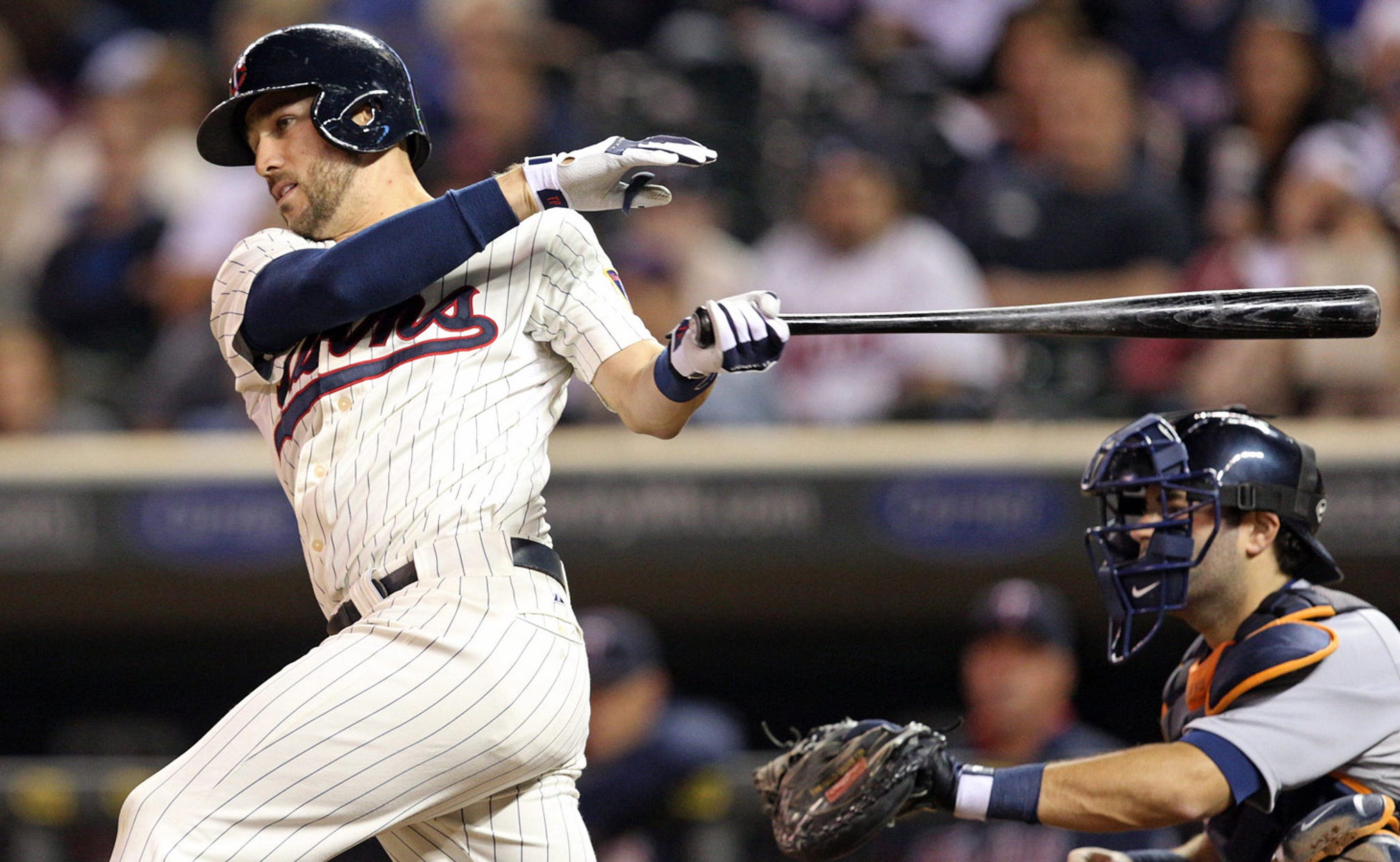 Plouffe working to keep 3B job, not looking over shoulder at prospect Sano
BY foxsports • February 3, 2014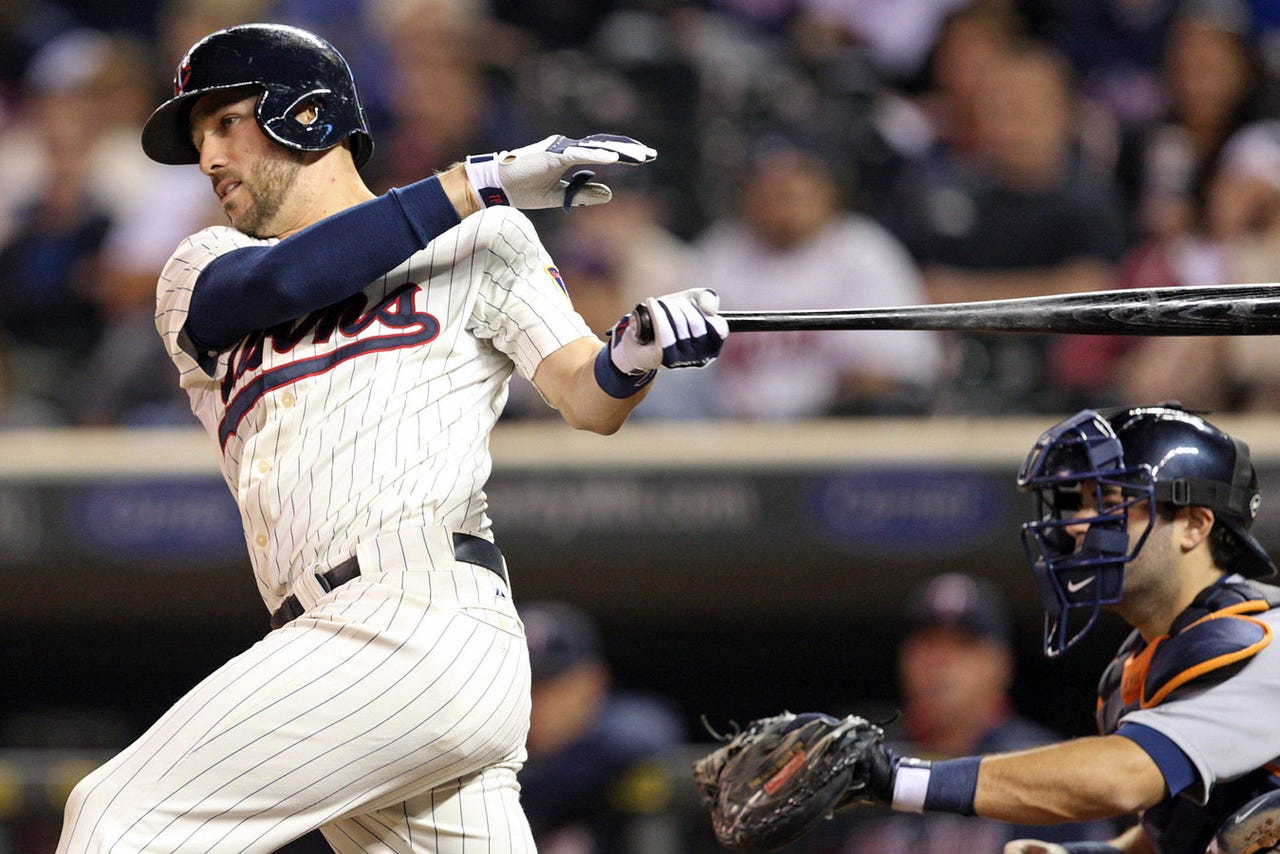 MINNEAPOLIS -- Trevor Plouffe has not yet seen the documentary "Ballplayer: Pelotero" but the Twins' third baseman has a vague understanding of what the film is about.
The movie takes a look at the life of baseball prospects in the Dominican Republic, and it focuses specifically on two teenagers, including one by the name of Miguel Sano. It's been several years since the movie was released, and Sano is now knocking on the door of the major leagues, closer than ever to making his debut with the Minnesota Twins.
When that time does come, Plouffe could be out of a job.
By all accounts, Sano is one of the best prospects in baseball and has the raw power to be a home run threat in the majors. While there are still some questions about his defense and his size as a third baseman, the Twins seem content on keeping Sano at that position -- which could push Plouffe out of the equation.
"I'm not really concerned with that," Plouffe said late last month at TwinsFest. "I want to help the team win. That's all I really care about. Miguel is a great player, and if he comes up and helps our team, we want him. We want anyone who can help the team."
For now, the job is Plouffe's to lose. The Twins and Plouffe avoided arbitration last month when the 27-year-old third baseman signed a one-year, $2.35 million contract. After hitting a career-high 24 home runs in 2012, Plouffe saw his power numbers slip in 2013 as he hit just 13 homers in 129 games. He batted .254/.309/.392 as Minnesota's everyday third baseman last year, his first full season at that position. His OPS dropped from .756 in 2012 to .701 the following season.
Since Plouffe was first called up in 2010, he's moved all over the field defensively. While he initially came up as a shortstop, his sometimes shaky defense led the Twins to try him at different positions. He spent 17 games in the outfield in 2012, as well as a handful of games at both second base and first base.
So just as Plouffe has finally seemed to have found a home at third, he has to keep checking his rear view mirror as Sano's debut approaches. The 20-year-old uberprospect -- questions of his real age were documented in the film -- ascended to Double-A New Britain last year and doesn't seem far away from playing on the biggest stage.
Both Plouffe and Sano were at TwinsFest at Target Field two weekends ago. For the four-year veteran Plouffe, he's in a tough spot between trying to mentor a young third baseman while trying to keep a stronghold on his own job.
"I've talked to him a bunch. He's a good kid," Plouffe said. "We have a pretty good friendship connection, just from going down back and forth. I know what it's like coming up."
Sano and Plouffe both wear No. 24, and it's likely that the newcomer Sano will have to change numbers if and when he and Plouffe are eventually big league teammates. For the time being, though, Sano has tried to absorb as much knowledge as he can from his limited interactions with Plouffe.
"He called me 'primo' (cousin) all the time when I signed," Sano said. "I see Plouffe in Florida. He say, 'Hey primo, what's up?' He called me all the time, 'Primo.' . . . He talk to me, he going to teach me English. . . . He talk about defense a lot. He said, 'Be ready in spring training, work hard.'"
Sano earned an invitation to big league spring training, meaning he and Plouffe will be spending plenty of time together down in Florida before the season begins. It's certainly a big spring for both players, but Plouffe knows he'll need to improve both his offense and defense in order to keep Sano at bay for a while.
Plouffe spent this offseason in California, working out at Pepperdine University like he has done in previous winters. He added about 10 pounds and also rehabbed a wrist injury that nagged him during the season. As he enters the spring healthy, Plouffe hopes to have a more productive year 2014 than he did a year ago.
If he doesn't, Sano could be en route to Minneapolis to give Plouffe a run for his money at third base.
"That's just out of my control," Plouffe said. "I just want to work hard and just help the team in any way. I really, really, really do feel that way."
Follow Tyler Mason on Twitter
---