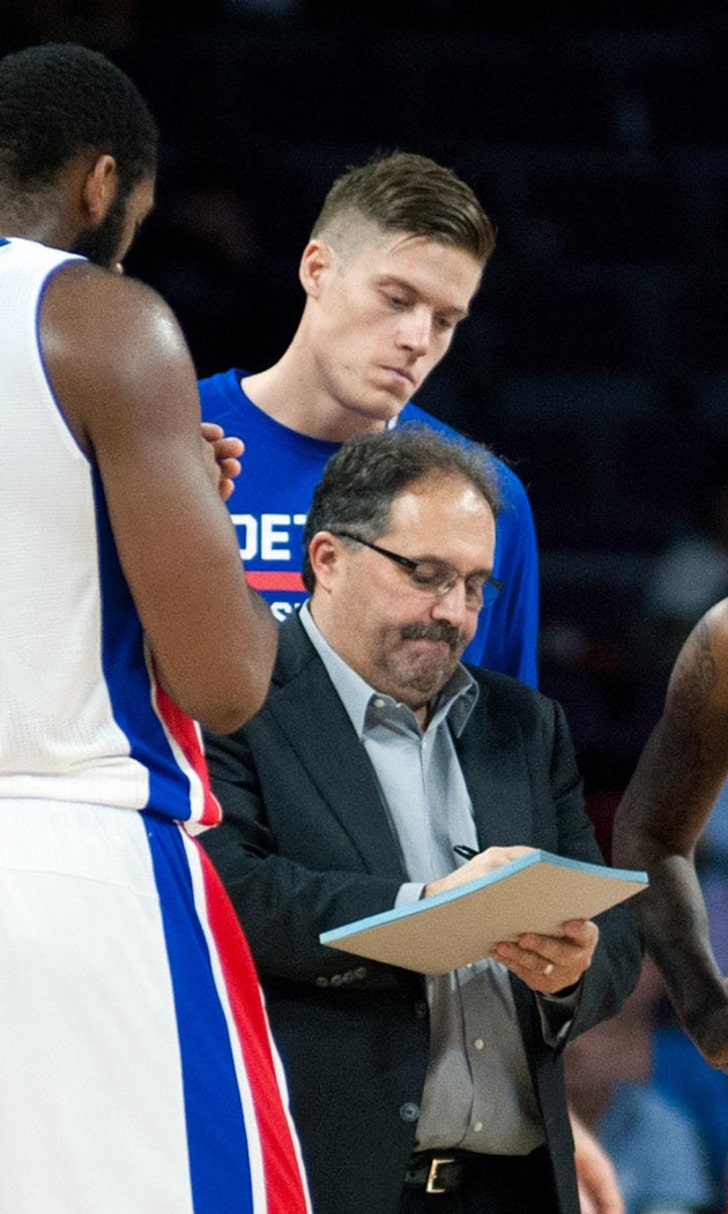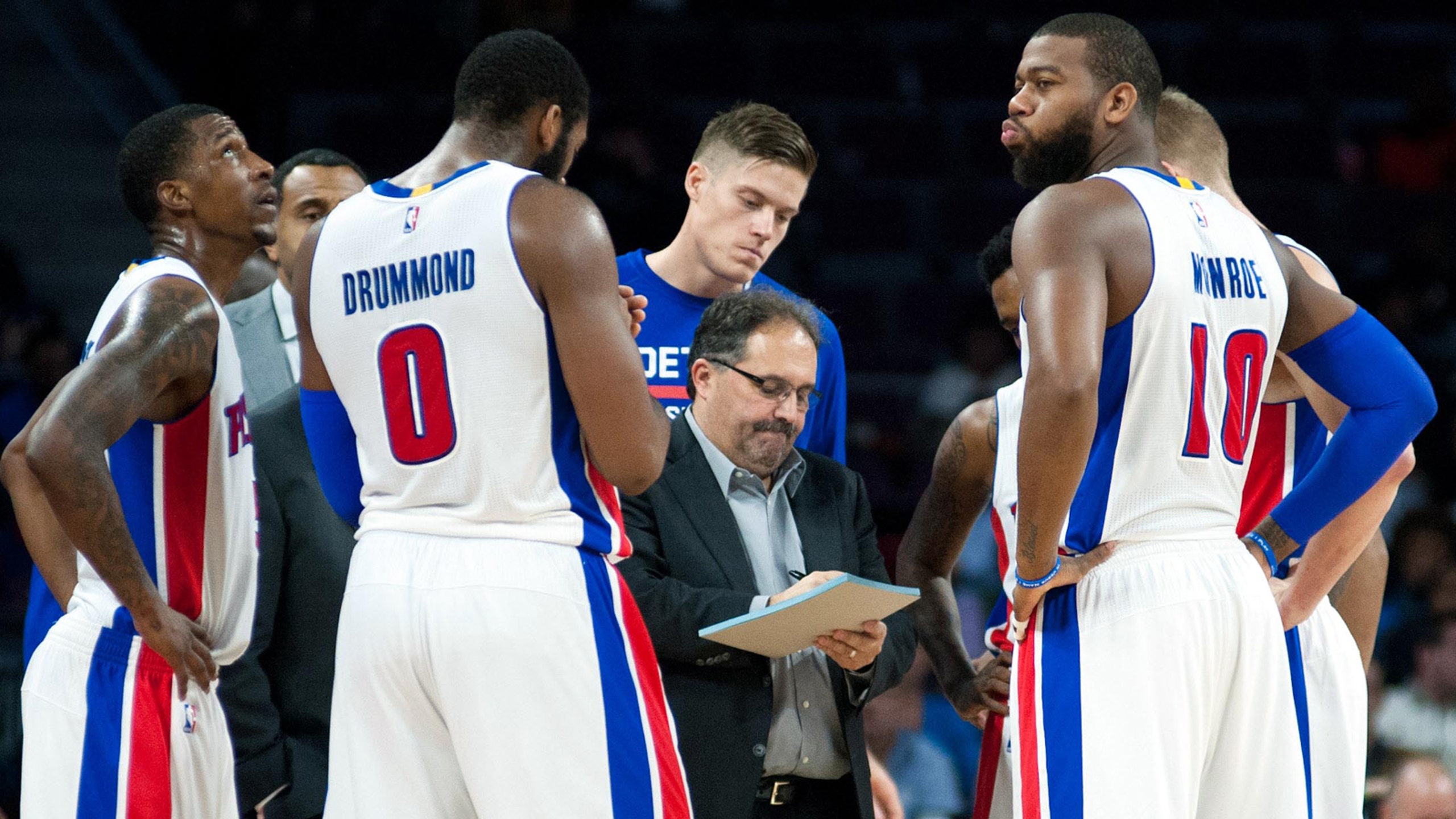 Pistons try to avoid 14th straight loss Friday
BY foxsports • December 12, 2014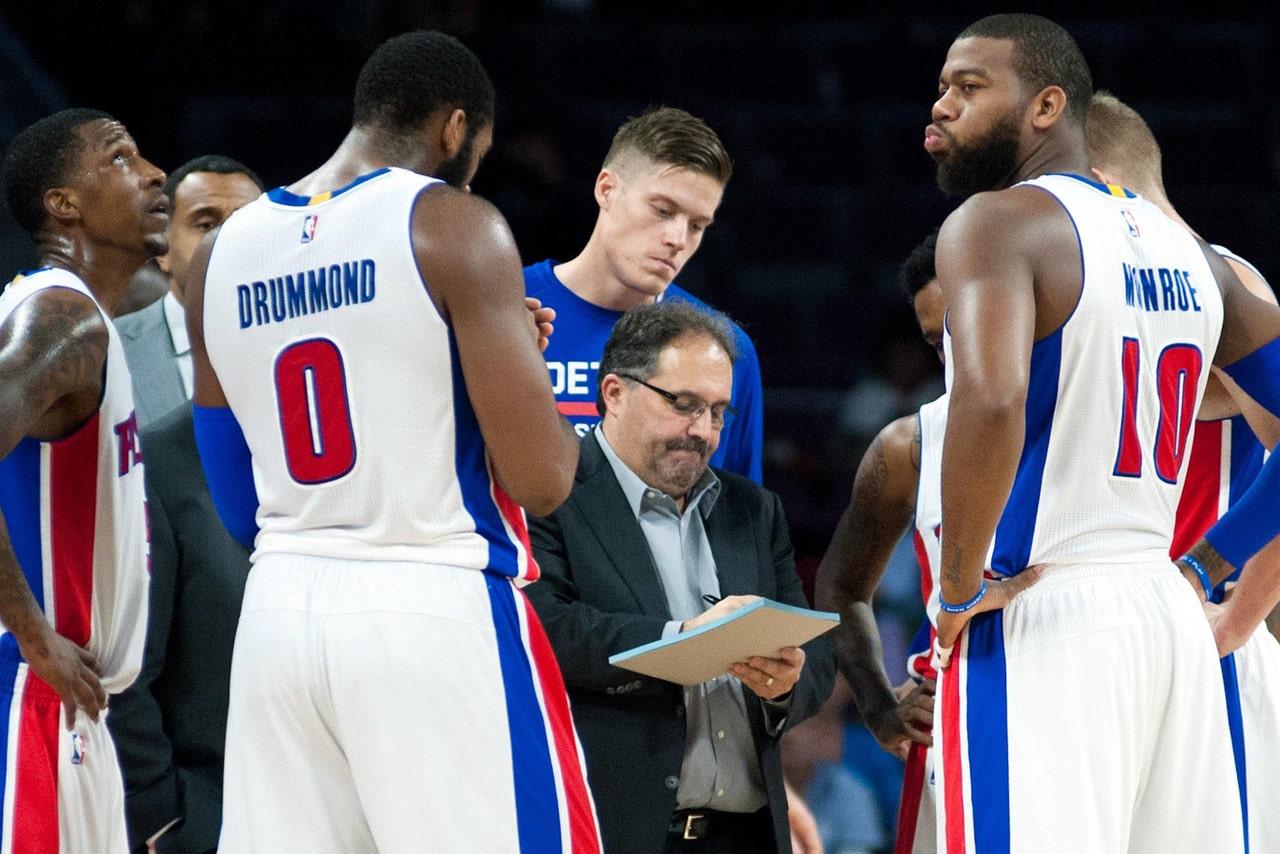 The offensively challenged Detroit Pistons are on the verge of matching their longest losing streak in franchise history.
The Phoenix Suns are also looking to get back on track after a rough few games.
Detroit tries to avoid a 14th consecutive loss and seventh in a row at Phoenix on Friday night (8:30 p.m. pregame, 9 p.m. tip-off on FOX Sports Detroit PLUS).
"We're going through about as tough a time as I've seen," coach Stan Van Gundy told the team's official website. "We need some serious adjustments into the way we play and who we play. When you've lost 13 in a row, everyone and everything is on the table."
The Pistons (3-19) closed the 1979-80 season with 14 consecutive losses and more recently dropped 14 straight Dec. 20-Jan. 18, 1994. Detroit's last win came Nov. 14, a 96-89 overtime victory at short-handed Oklahoma City.
The Pistons are shooting an NBA-worst 40.4 percent and averaging 92.8 points, ahead of only Philadelphia (91.3). Detroit was limited to 35.1 percent from the floor - including 5 of 22 from 3-point range - in Tuesday's 98-86 loss to Portland.
Greg Monroe had 22 points and 10 rebounds off the bench as the Pistons' starting five was outscored 70-40 by the Trail Blazers' first unit. Brandon Jennings finished with one point while shooting 0 of 5.
Jennings, tied for second on the team with 13.5 points per game, is averaging 4.0 on 15.6 percent shooting (5 for 28) over the last four. He's gone 0 for 11 from beyond the arc in that span.
"All of us are struggling," said Van Gundy, whose team was held scoreless over the final 3:27. "It's really hard right now – for me, for them, for everyone. You've got to look at yourself and what you've got to do to get better and you've got to avoid pointing fingers."
Detroit went toe-to-toe with Phoenix before falling 88-86 on Nov. 19, its ninth defeat in 12 meetings in the series. The Pistons have lost six consecutive road matchups by an average of 13.0 points.
The Suns (12-11) enter the weekend having dropped five of seven, including a season-worst three straight by a combined 12 points. They suffered a 121-120 overtime loss at the Clippers on Monday before falling 103-97 to Miami on Tuesday.
Marcus Morris had a team-high 25 points off the bench for Phoenix, which committed 23 turnovers to the Heat's 12. The Suns were outscored 58-24 in the paint and 13-6 over the final 2:54.
"Whether it was the fourth game in five nights, we weren't thinking straight, especially in the fourth quarter," coach Jeff Hornacek said. "You've got to be able, when you're tired, to really bear down and we just didn't have it."
Help could be on the way with Isaiah Thomas nearing a return after missing the last eight games with an ankle injury. He's averaging 15.5 points to rank second in the league among reserves.
Eric Bledsoe had averaged 24.0 points over a four-game stretch before being held to four on 2-of-11 shooting Tuesday. He's averaging 20.5 points on 51.9 percent shooting in the last two matchups against Detroit.
Pistons guard Jodie Meeks is expected to make his season debut after dealing with a stress reaction in his lower back. Meeks averaged a career-high 15.7 points with the Lakers last season.
Detroit is 1-8 on the road and 1-10 against the Western Conference.
---