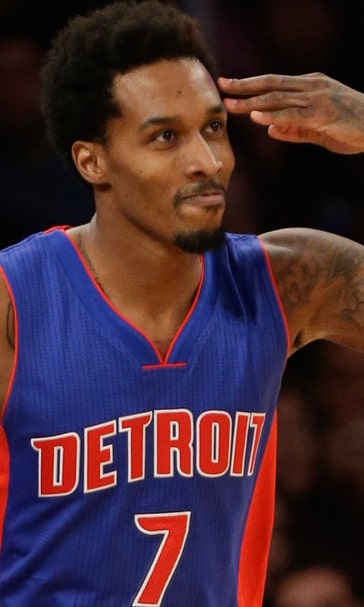 Pistons recall Brandon Jennings
December 20, 2015

AUBURN HILLS, Mich. (AP) -- The Detroit Pistons have recalled Brandon Jennings.
Detroit made the move Sunday after the guard played in one game for the team's NBA D-League team. Jennings had 11 points and 12 assists in 27 minutes for the Grand Rapids Drive on Thursday, playing in his first game since rupturing his left Achilles nearly 11 months ago.
Jennings has averaged 16.6 points and 6.2 assists over the first over the first seasons in the league.
The Pistons also recalled Reggie Bullock and Darrun Hilliard from the NBDL. Both have played sparingly for the Pistons this season.
Detroit's next game is Tuesday night at Miami.
---
---