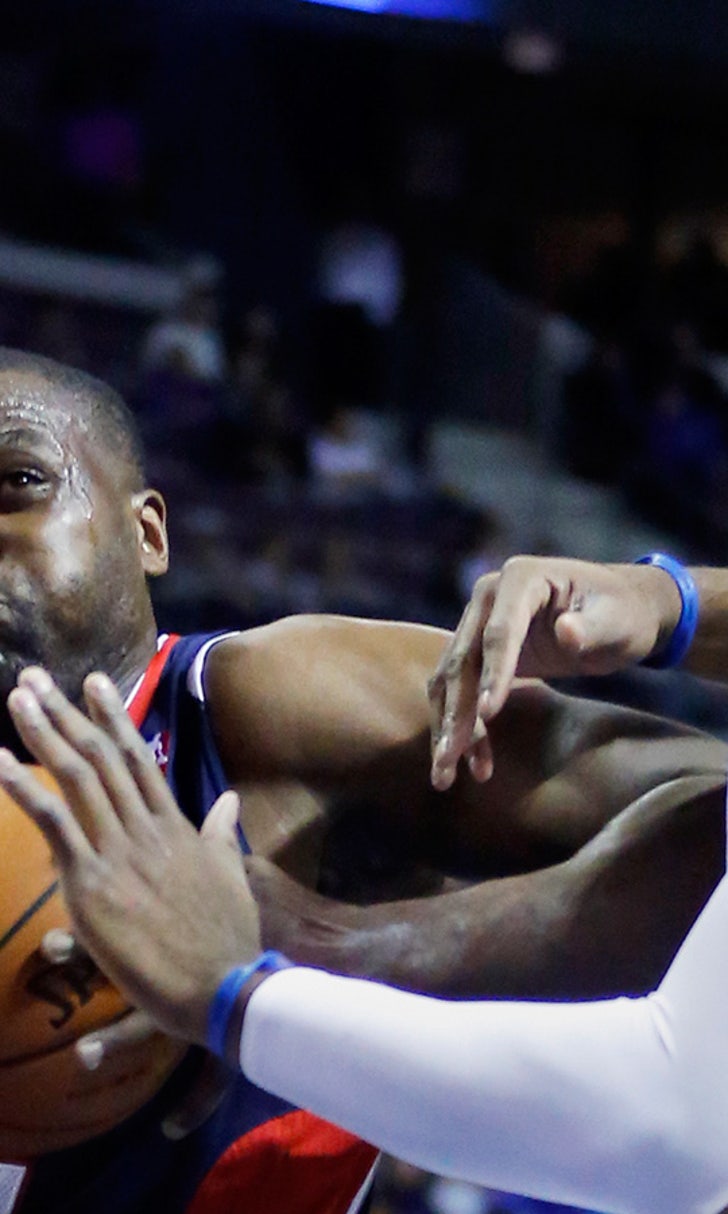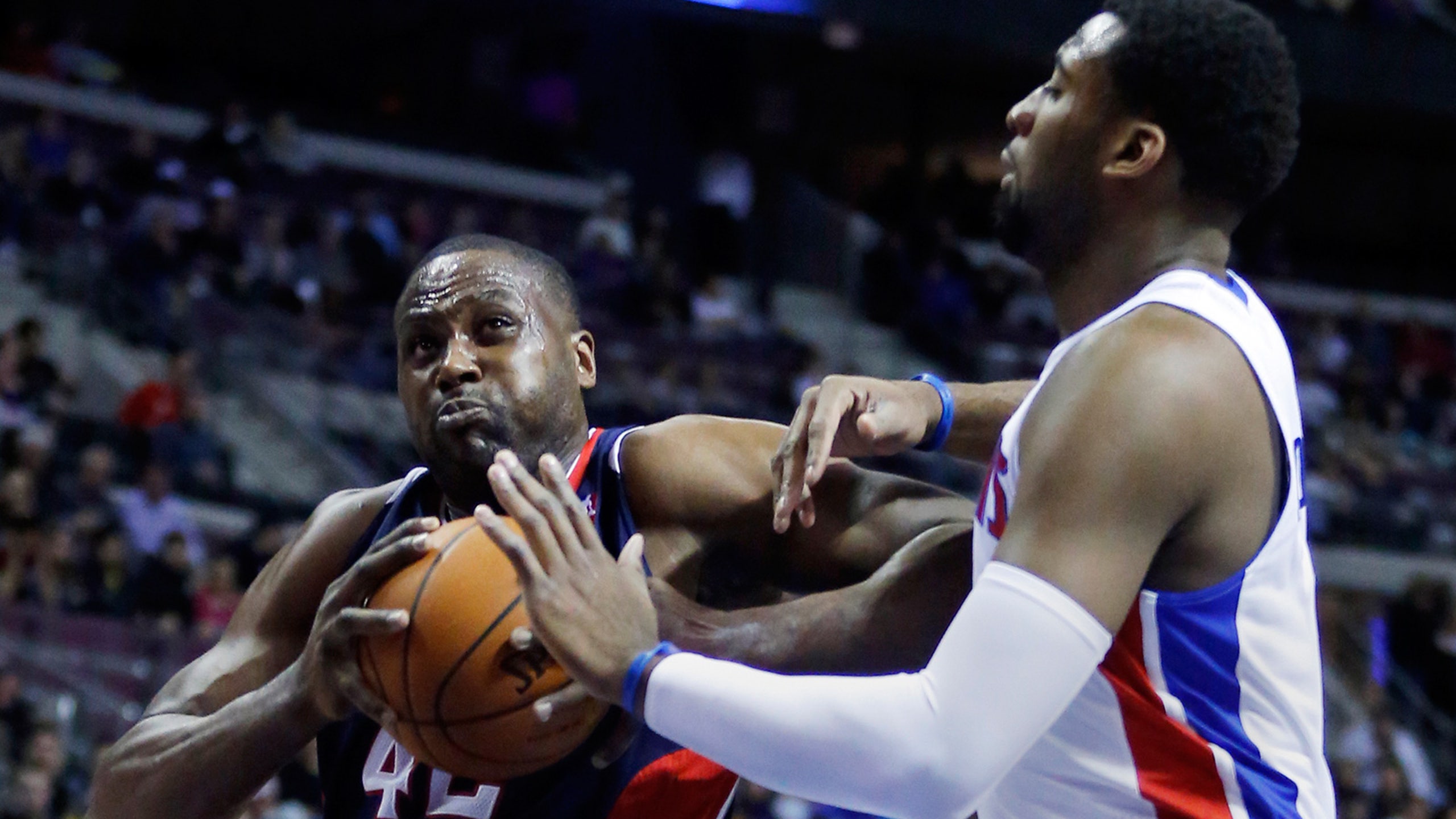 Pistons rally in win over Hawks
BY foxsports • February 21, 2014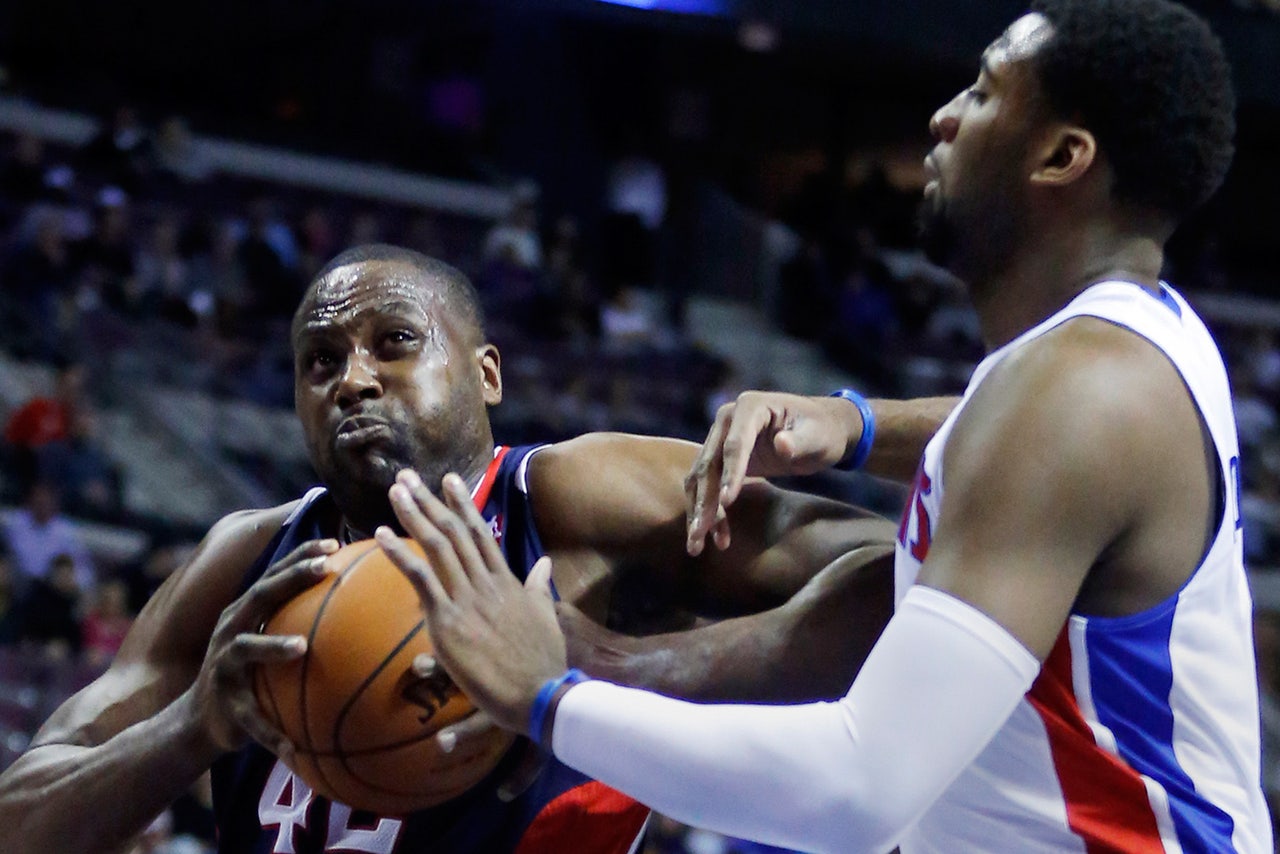 If Andre Drummond ever figures out how to shoot free throws, the NBA is in a lot of trouble.
Friday night, Drummond scored 20 points on 10-11 shooting, pulled down 11 rebounds and added three steals and a block as the Pistons ended a three-game losing streak with a 115-107 win over the Atlanta Hawks.
Five of his rebounds came on the offensive end, right in line of his average of 5.5 per game. Since the NBA/ABA merger, the only players to average that many offensive rebounds for a season have been Moses Malone, Charles Barkley, Dennis Rodman and Jayson Williams. Malone was the youngest to do it at 22, two years older than Drummond.
Add in Drummond's 61 percent shooting and 13.2 point scoring average, and he's suddenly in a class with just Barkley -- the same guy who was full of praise for Drummond during last weekend's Rising Stars game. Barkley hasn't been alone, as the second-year center has drawn rave reviews from players like Dwight Howard and coaches like Doc Rivers this season.
There is one massive flaw in Drummond's game, though, and it showed up bigger than ever against Atlanta. Drummond went 0-for-8 from the free-throw line, including four straight misses in the fourth quarter when the Hawks started intentionally fouling him. John Loyer had to use a timeout to get Drummond out of the game, putting his best player on the bench in crunch time.
"It's a good thing that kid has trouble at the free-throw line, because that's the only way we were going to stop him," said 14-year veteran Elton Brand. "He's a tough matchup for anyone in this league, because he's so fast, so athletic and he's got such a great motor. He just swallows up any ball that is near the rim."
Brand got a first-hand look at Drummond's athletic ability with ten minutes to play in a close game. Drummond stepped in front of a Kyle Korver pass at midcourt, drove to the basket in a few giant strides and slammed the ball hard despite Brand's foul. The dunk brought the Palace crowd and the Pistons bench to their feet, and drew a rare show of emotion from Drummond.
Brand could have taken a page from Rick Mahorn's playbook and slammed the 20-year-old into the photographers, but he decided at a futile attempt at a block.
"I knew I didn't have a chance -- not the way that kid runs," said Brand, who made his NBA debut when Drummond was six. "Normally, that's going to be a flagrant foul, but I'm friends with Rasheed, and I know that's his guy, plus I like the kid. So I just took one there."
The Hawks, though, tied the game as soon as their fouls chased Drummond to the bench, and it was two unlikely heroes that helped the Pistons stay within 2 1/2 games of Charlotte for the final Eastern Conference playoff spot. The first was Kyle Singler, who had eight points in the final two minutes, including two 3-pointers.
"It's been a while since we've had a game like that at the Palace, so it was a cool game to win," said Singler, who finished with 20 points. "I thought our energy really picked up in the third quarter, and you could feel the tempo of the game and the energy of the crowd pick up at the same time. That made it fun."
Singler's key shots came in an offense that was being run by Will Bynum. Brandon Jennings missed his first nine shots of the game, and even though he had 14 assists and went 3-for-5 in the third quarter, Loyer benched him for the fourth.
"Brandon is a scorer and he has been a great facilitator for us, but tonight just wasn't his night shooting the basketball," Loyer said. "There was no reason for it, and hopefully tomorrow night, it will be his night. He started to attack in the third, and Will came in and finished it. That's what teammates do."
Bynum, who was benched by Maurice Cheeks in the last games before the coaching change, had five points and a pair of assists in the fourth and also pulled out a rare block of a Shelvin Mack shot.
"Winning cures everything, and we can use this a stepping stone to continue to get better, one game at a time, and hopefully make the playoffs," said Bynum. "With us, I think it just takes one spark. A little mental change, a little adjustment and we can go on a run and make some good things happen."
---