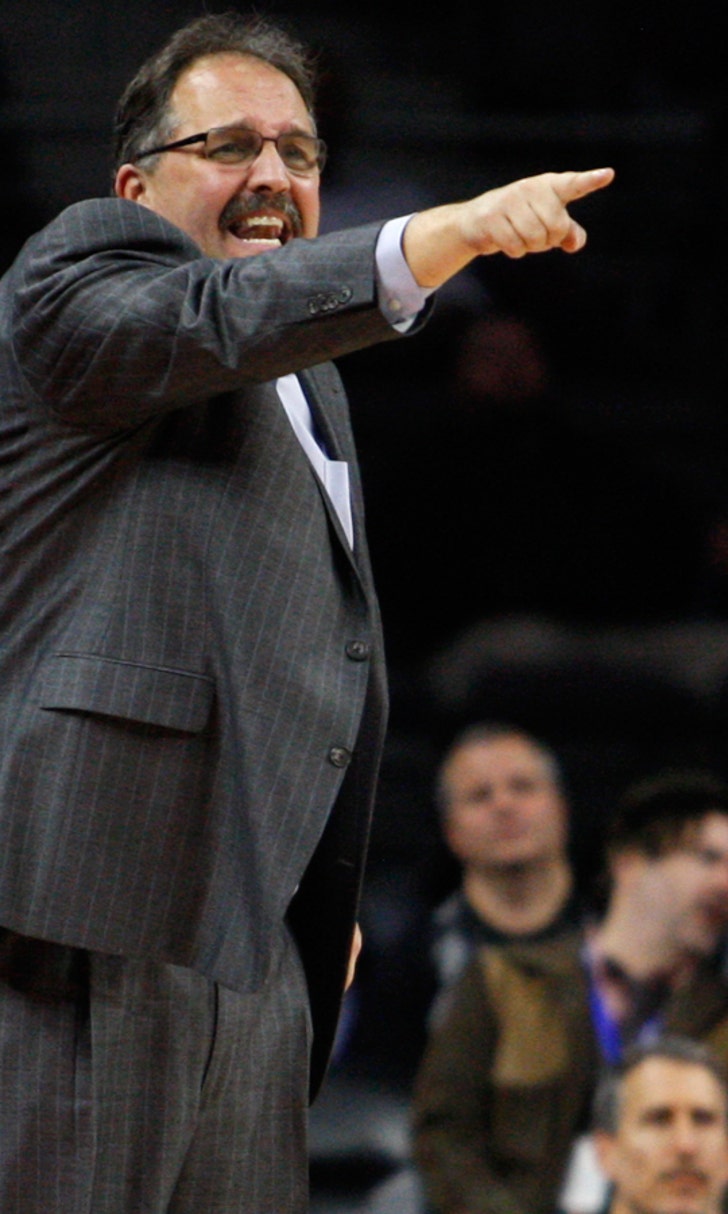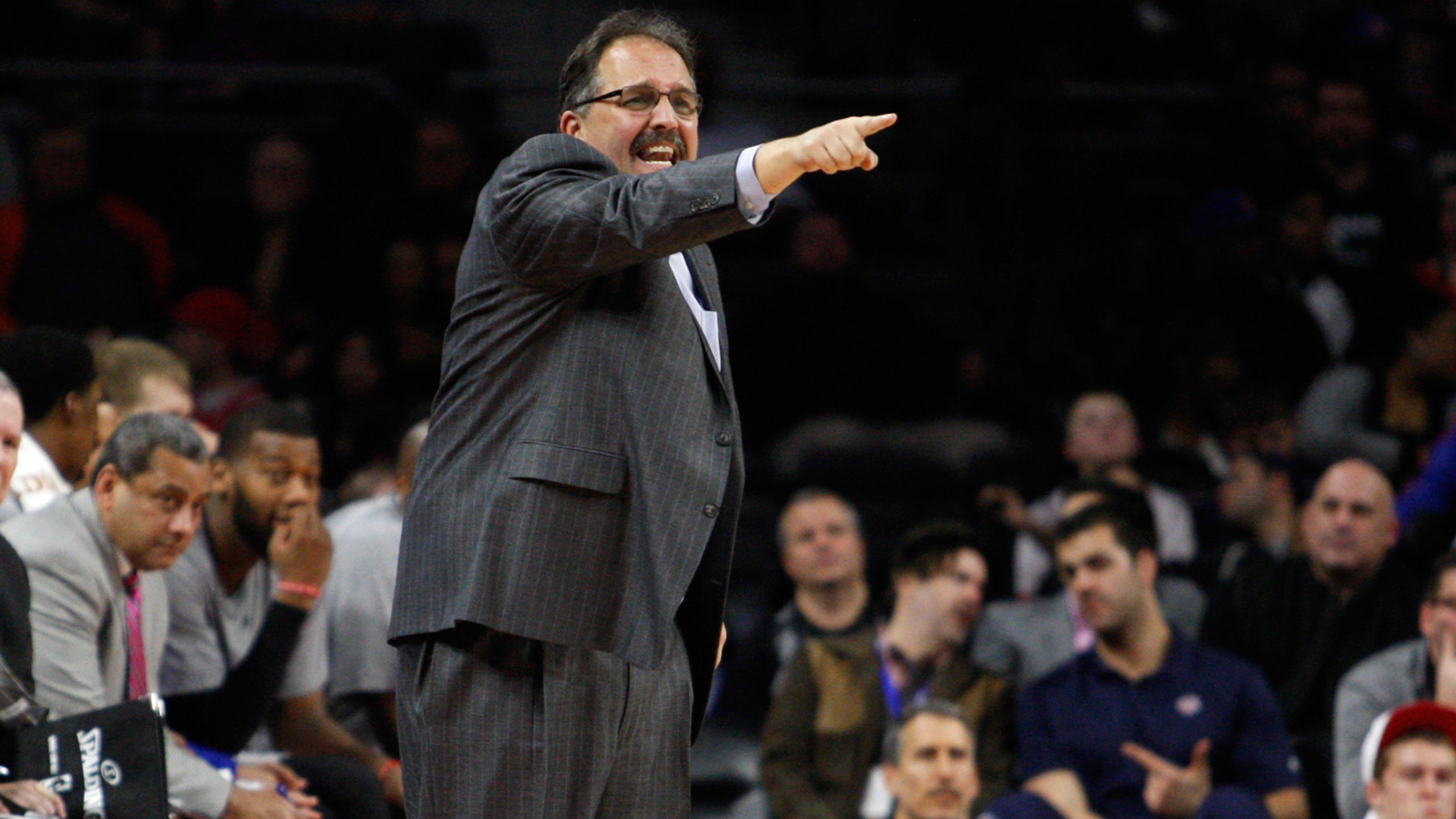 Pistons look to hand Nuggets fifth straight loss
BY foxsports • February 6, 2015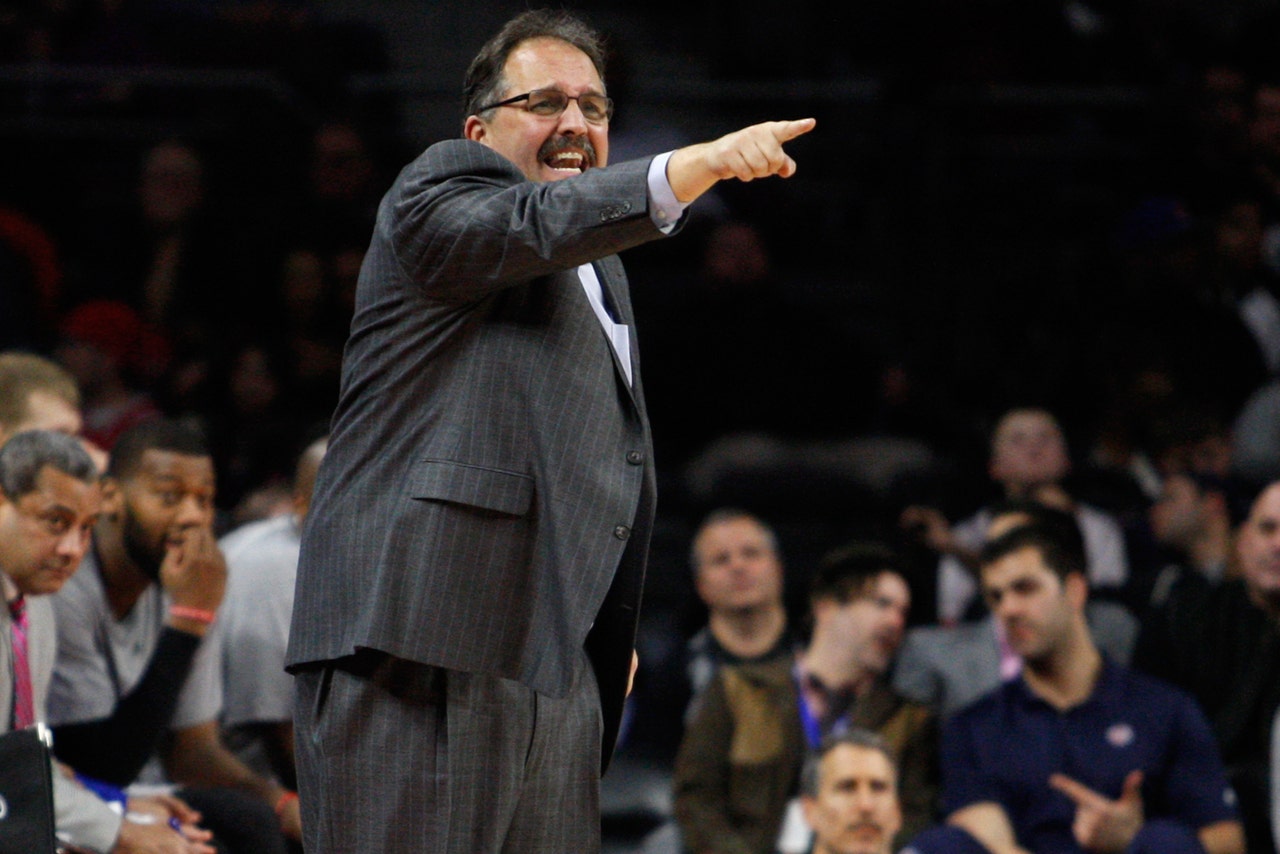 When the Denver Nuggets and Detroit Pistons met to open the season, expectations might not have been sky high for either team.
Still, the demeanor had to be more positive than it is 50 games in, particularly for Denver.
The Nuggets visit Detroit on Friday night with hopes of ending a four-game losing streak, and three weeks of futility have just about drained their season of the chance for anything more (7 p.m. pregame, 7:30 tip-off on FOX Sports Detroit).
Denver (19-31) fell 104-100 to Boston on Wednesday in the second stop on a three-game road trip against the Eastern Conference. It was the Nuggets' 11th loss in 12 games, and their playoff hopes have receded accordingly.
"It's tough," guard Arron Afflalo said. "We've been in a lot of close games. We're just not pulling them out."
That's true to an extent. Six of the 11 losses have been by single digits, though three blowout defeats have ballooned the Nuggets' average losing margin in the 12-game span to 10.6 points.
Against the Celtics, coach Brian Shaw wasn't as discouraged as he recently has been.
"From the effort standpoint and what we've been getting lately, I can live with this a lot better because they did fight all the way until the end," Shaw said.
Ty Lawson scored 23 points, Afflalo added 18 and Kenneth Faried had 17 points and 11 rebounds. Lawson's 9-of-15 shooting effort was particularly relieving after a four-game stretch on which he averaged 7.3 points while shooting 25.7 percent.
The Nuggets have won eight of nine in the series, including an 89-79 home victory Oct. 29 behind 22 points and 17 rebounds from Faried.
The drastic turnaround the Pistons (19-31) experienced has stalled with losses in five of seven after winning 12 of 15, though they remain very much a part of the playoff picture in the East at 2 1/2 games removed from the final spot. After Wednesday's 114-109 loss in Indiana, they return home having won seven of 10 there after a 2-13 start.
The loss to the Pacers was a defensive disaster, allowing them to shoot 59.7 percent and 57.1 (12 of 21) from 3-point range.
"We were terrible defensively," coach Stan Van Gundy said. "We defended for four minutes in a 48-minute game."
Over the seven-game span, opponents are shooting 49.0 percent and 39.6 from beyond the arc. The Nuggets could alleviate that, considering their 37.2 and 21.9 percent marks on the losing streak.
Kentavious Caldwell-Pope left Wednesday with a sore right Achilles, meaning Detroit could be down to 40 percent of its opening-day lineup against Denver. Josh Smith, who scored 25 points in that meeting, is now with Houston and Brandon Jennings has been lost for the season with a ruptured Achilles.
Caldwell-Pope's injury isn't deemed serious, though it hasn't been determined if he'll face Denver.
Nuggets guard Jameer Nelson is also suffering from an Achilles injury, which kept him out against Boston.
With Jennings out, Detroit's ball-handling duties have fallen on D.J. Augustin, who is averaging 20.2 points while shooting 48.2 percent and 44.4 from long range in six starts.
Van Gundy is beginning to question whether the team is growing too dependent on its new starting point guard. He's played over 32 minutes in each start after reaching that mark four times in the first 44 games.
"(Jennings) was getting plenty of rest. Not D.J.," Van Gundy told the team's official website. "We're trotting him out there 35, 36 minutes every night and he hasn't been doing it all year, so it's definitely a concern."
---