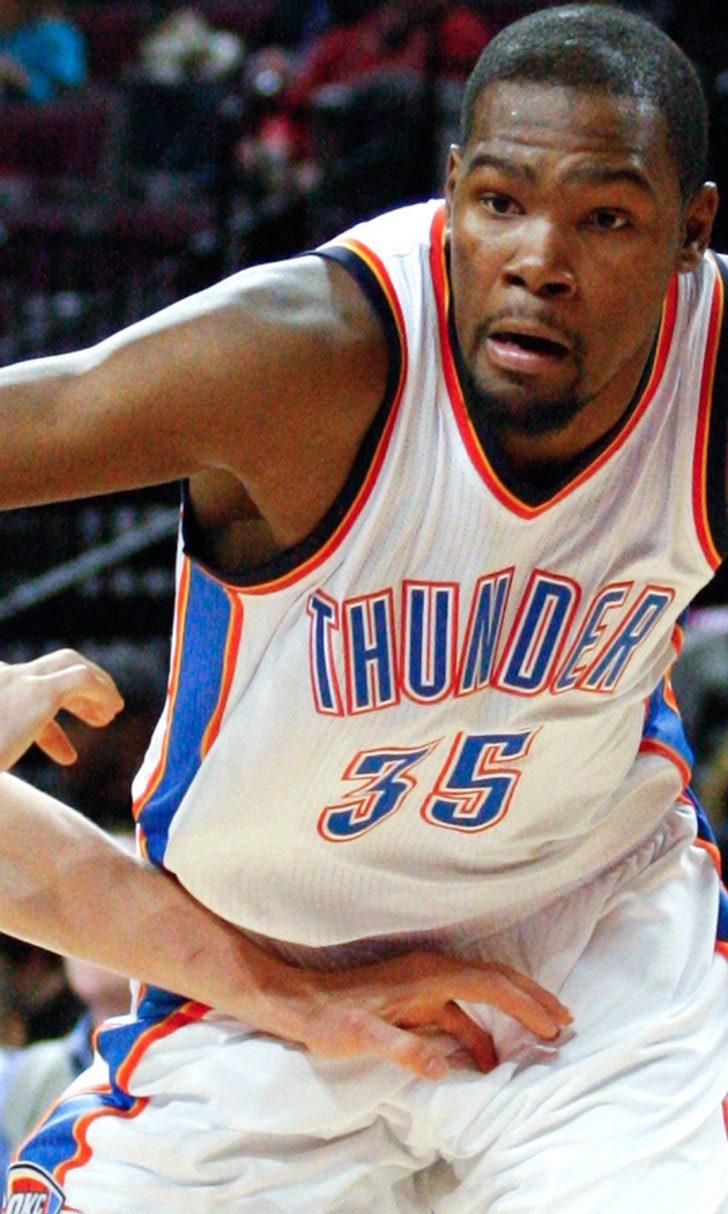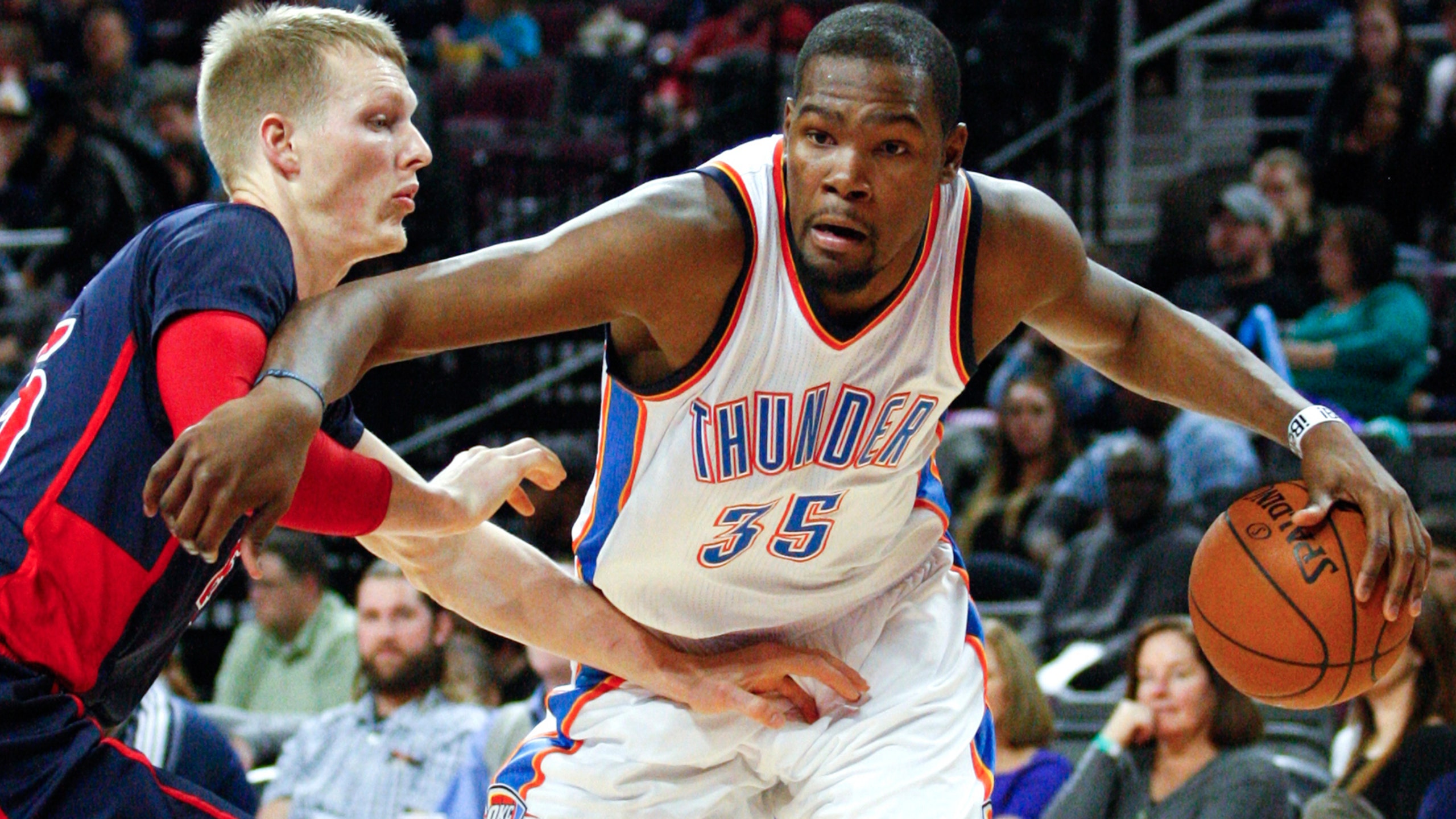 Pistons fall short in final seconds for 12th straight loss
BY foxsports • December 7, 2014
AUBURN HILLS -- Stan Van Gundy gave his players a chance to end the losing streak Sunday night.
It didn't work, but he'd do it again.
With 9.7 seconds to play and the Pistons trailing the Oklahoma City Thunder by two points, Brandon Jennings grabbed a rebound and set off up court with Josh Smith trailing him. Van Gundy had time to call timeout and set up a play, but he decided to let them go.
"I thought we had an advantage, and I wanted to give them a shot to exploit it," he said. "Obviously, the way things worked, that looks like a bad decision, but if we are in the same spot on Tuesday, I'll probably do the same thing."
Jennings drove the ball toward the basket, but was facing one of the best defensive players in the NBA, Serge Ibaka. With the clock running out, Van Gundy was happy that Jennings immediately got the ball to Smith.
"If he takes it to the basket, Ibaka is probably going to eat it up," Van Gundy said. "He's a point guard and he did exactly what his instincts told him to do. He got the ball to the open guy. He played that exactly right."
The problem came with Smith's decision on the play. Instead of continuing alongside Jennings, where the pass would have given him a chance at a short shot to send the game to overtime, he stopped at the 3-point line.
Jennings hit him perfectly, but Smith's 3-pointer missed badly and bounced out of bounds, condemning the Pistons to their 12th straight loss.
"Obviously, I was going for the win there -- that's why I took a 3-pointer," Smith said. "You just have to go with your gut there, and I thought that was the right play. I had an open look, but it just didn't go down."
That, though, has been exactly the problem for Smith in Detroit. Despite being one of the worst 3-point shooters in the league -- he has only hit 26.4 percent of his triples since coming to the Pistons -- he continues to see himself as an outside threat.
While he's taking fewer 3-pointers this season than he did a year ago -- partially because he's spending more time at power forward -- he is still struggling to make them, and Van Gundy knows it.
"We only needed a two," he said when asked about the final shot. "So go to the basket or move in -- you'd like to move it into a range where he shoots a higher percentage."
Smith's shot choice was hardly Detroit's only problem -- the Thunder dominated the boards in the second half, allowing them to build a lead despite not shooting well -- but it might have cost them a chance at overtime and a better opportunity to end the losing streak. After all, their last victory came in overtime against the Thunder, although Kevin Durant and Russell Westbrook both missed that game due to injuries.
Instead, the Pistons have now lost 12 in a row, two short of the franchise record, and face the red-hot Trail Blazers on Tuesday before a difficult three-game West Coast trip.
***If multimedia does not appear right away, please click refresh***
---